Predicting Where the Top MLB Free Agents Will Land in 2021

The hot stove season is already in full force. Adam Eaton is returning to the South Side, while Carlos Santana agreed to a two-year deal with the Kansas City Royals. Some of the top pitchers have already been plucked off the market (Marcus Stroman, Charlie Morton, Kevin Gausman), however, the top prize is still lurking.
With that in mind, let's look ahead and try and gauge where Trevor Bauer and the other top MLB free agents will land.
Best MLB Free Agents in 2020
As of December 10, 2020, here are the 10 best MLB free agents who are still searching for a new home.
Trevor Bauer
J.T. Realmuto
George Springer
Marcel Ozuna
DJ LeMahieu
Liam Hendriks
Marcus Semien
Justin Turner
Nelson Cruz
Michael Brantley
At this stage of their careers, it's hard to imagine Michael Brantley or Nelson Cruz commanding anything more than a one- or two-year deal. That's likely the case for Justin Turner as well.
Marcus Semien regressed dramatically after a standout campaign in 2019 and now has a couple of options – depending on his ambitions. The shortstop could sign a one-year deal in hopes of building his stock back up. If he's hellbent on cashing out right now, a three-year deal in the range of $45 million will likely be on the table.
D.J. LeMahieu has blossomed in the Big Apple, and all signs are pointing toward the Yankees re-upping with their ultra-reliable infielder.
As far as the other five names on this list are concerned, that's where things get interesting.
Is Trevor Bauer On His Way to New York?
Prediction: New York Mets, 4 years/$124 million
The 2020 NL Cy Young Award winner was utterly dominant in this past year. Set for a massive payday, not every suitor will be able to afford the 29-year-old righty. The Dodgers and Yankees are likely to come calling, as are Atlanta and Toronto.
With that being said, the Mets organization could have the inside track toward acquiring Bauer's services.
Bauer and deGrom – not a bad "1-2 punch" if you ask me.
Where is J.T. Realmuto Headed?
Prediction: Reds, 5 years/ $115 million
J.T. Realmuto's decision to sign a one-year deal with the Phillies seemingly paid off, as similar to Bauer, he's about to become a rich, rich man. Everyone and their grandmother is going after the best and most consistent catcher in the league this offseason.
As far as which city will be responsible for padding J.T.'s bank account, let's take a look.
If the Mets fall short in their attempts to secure Bauer, luring in Realmuto would be the next best thing for Steve Cohen. The Astros and Angels have holes at the backstop position, but so does just about every team in Major League Baseball.
In the end, I see the Reds reaching for their checkbook once Bauer bolts.
George Springer Moves On to Philly
Prediction: Phillies, 4 years/$105 million
J.T. Realmuto departing means we could see John Middleton act fast on a deal for Astros OF George Springer. Bryce Harper and Andrew McCutchen man the corner spots in the outfield, but the Phillies are without a dependable centerfielder.
That's where Springer comes in, undoubtedly the top outfielder in the 2020 MLB free-agent class.
George would love to obtain a five- or six-year deal, but the reality is, one may not be out there with the limited resources in this unique offseason. Exiting the American League and joining forces with Bryce Harper in Philly should appeal to Springer.
Marcell Ozuna Completes the White Sox Batting Order
Prediction: White Sox, 3 years/$54 million
The 30-year-old slugger is somewhat of a liability in the field, taking a lot of National League teams out of contention. This comes after the league told MLB teams to operate under the assumption of no universal DH in 2021.
On the flip side, we're talking about an elite power hitter who has a lot to offer to a contender.
In 2020, Ozuna led the NL in home runs, RBI, and total bases. His .338 clip at the plate was only bettered by Freddie Freeman, Juan Soto, and D.J. LeMahieu (AL).
The Braves are hoping he'll stay put, but the reality is an American League team makes more sense.
Specifically Chicago.
The White Sox lineup is littered with talent, and they have the entire diamond covered. The only vacancy is a big bat at DH.
Where Does Liam Hendriks Wind Up?
Prediction: Angels, 3 years/$42 million
Liam Hendriks hasn't just been the best reliever in baseball over the last two seasons. He's actually been miles ahead of all of his competitors.
Case in point – Hendriks posted a 5.2 WAR (wins above replacement) during that stretch – no other reliever has accrued more than 3.2.
Clearly one of the best MLB free agents in 2020, expect Liam to be lured away from the Bay Area.
While the White Sox and Phillies have been rumored to show massive interest in Hendriks, their efforts (and pockets) could wind up being tied to other endeavors (i.e. George Springer, Marcell Ozuna). Meanwhile, Joe Maddon desperately needs help in the back-end of his bullpen. Locking up Liam would go a long way toward shoring up the issues.
AUGUST
Casino of the Month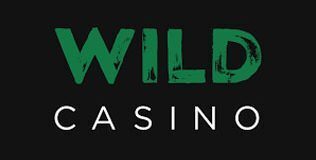 Welcome Bonus
250% up to $5,000
Read Review
Visit Site