Predicting Where Taylor Gabriel Will End Up in 2020

Several big-name NFL players are still available in free agency, but one position that lacks star power is wide receiver.
Every viable name has been signed, while most teams in need of help at the position have turned to addressing it via the 2020 NFL Draft.
The player pool at receiver has thinned, to be sure, but one name that still looks quite useful is ex-Bears speedster Taylor Gabriel.
The 29-year-old offensive weapon enjoyed another solid season in Chicago in 2019, where he put up 29 catches, 353 yards, and four scores in just nine games.
An extremely underrated weapon with blazing speed, Gabriel could still be a huge get for the right NFL franchise. In an effort to peg where he lands in 2020, let's break down the top Taylor Gabriel suitors out there.
San Francisco 49ers
This is the most logical fit. The Niners lost Emmanuel Sanders in free agency and are said to be interested in spending a pick on the position in this year's draft.
n fact, in my 2020 49ers mock draft, that's exactly what I have them doing.
That said, Kyle Shanahan could effectively replace Sanders with Gabriel, which also reunites him with one of his favorite weapons from his time in Atlanta.
Atlanta Falcons
Speaking of the Dirty Birds, it's always possible Gabriel takes less money to return home.
Atlanta doesn't have much beyond Julio Jones and Calvin Ridley, so bringing back an explosive weapon could make sense for them.
Offense isn't really a problem area for the Falcons, but Gabriel helped Atlanta get to the Super Bowl a few years ago. Bringing him back could help restore that offensive mystique.
Green Bay Packers
Few teams could use speed more than the Packers, who have next to nothing for Aaron Rodgers to work with outside of #1 receiver Davante Adams.
Green Bay should be in the market for wide receiver help, regardless of whether or not they draft one this month.
Gabriel would give them a legit offensive weapon, and he's a versatile receiver head coach Matt LaFleur is familiar with.
Las Vegas Raiders
Lastly, we can never rule out the Raiders, who always seem to have a lust for speed. They also simply have a need for receiver help, seeing as they tried to land Antonio Brown last season and failed.
Las Vegas does have some nice weapons in place, but they're another team that is still looking for help at wide receiver.
I'm sure they explore what they can do in the 2020 NFL Draft, but bringing in the versatile and explosive Gabriel would also be helpful.
Which Team Will Sign Taylor Gabriel?
If you're wondering where Taylor Gabriel will play in 2020, you've come to the right place. Even if my Taylor Gabriel prediction doesn't end up being correct, I've at least looked at all of the most realistic possibilities.
Ultimately, the spot that makes the most sense is San Francisco.
Assuming Gabriel is open to a discount, he can go back to the system he fared the best in, and he just might help the 49ers go win a Super Bowl, too.
Gabriel has the speed, vision, and quickness to do a lot of damage in the NFL yet, provided he's used correctly. Nobody will give him a better chance to succeed than Shanahan and the Niners.
You can't bet on where Taylor Gabriel will play next year, but you can bet on plenty else that has to do with the NFL. Just make sure you're using the top NFL betting sites before placing bets.
August
Casino of the Month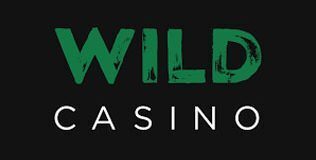 Welcome Bonus
250% up to $5,000