Predicting Where Jameis Winston Will Land in 2020

It's not every day that players get canned following career years. It's even rarer that they get replaced by NFL legends.
Both happened to Jameis Winston this offseason, as the Tampa Bay Buccaneers quarterback was replaced by future Hall of Famer Tom Brady.
This, after Winston shredded the NFL to the tune of 5,109 yards and 33 touchdowns. Of course, his mind-boggling 33 interceptions and expiring contract contributed to Tampa Bay opting to move on.
Winston is still a talented quarterback that is aggressive and clearly has the potential to be consistently prolific. It's a bit shocking he's still available, especially with so many teams needing long-term options still.
In trying to predict where Jameis Winston will play next year, let's go over some teams that should consider signing him.
Jacksonville Jaguars
Jacksonville has been vocal about giving Gardner Minshew II a legit shot at holding onto the starting quarterback gig. Trading Nick Foles to the Chicago Bears signals as much.
But what if the Jaguars reconsider and prefer a more established veteran that offers more upside? Our own Michael Wynn pegged the Jaguars as a solid landing spot earlier in the offseason, after all.
Pittsburgh Steelers
It's becoming more and more likely that Winston's flaws will keep him from a guaranteed starting gig in 2020. He could wait until the preseason to earn a job via injury, but it may make more sense to just latch on with someone for the future.
The Steelers could make sense for Jameis Winston. Ben Roethlisberger is returning from an elbow injury. At age 38, it's arguable he's never the same or is forced into retirement in the not too distant future.
Winston offers a similar playing style and would have some enticing weapons to go to war with.
Besides, does Pittsburgh really want to chance another season of Mason Rudolph or Devlin Hodges? I think not.
New Orleans Saints
Another spot where Winston could latch on cheaply with the hope of a long-term job is New Orleans. The reasoning would be the same as Winston signing with the Steelers, in that he'd be the guy next in line for a likely retiring Hall of Famer.
In this case, that'd be the aging Drew Brees. Head coach Sean Payton let it slip that this could be the last hurrah for the seasoned pro, and if that's true, New Orleans may want to think about the bigger picture.
Yes, they have Taysom Hill, but do they really believe he's the long-term answer under center?
If not, adding Winston on the cheap seems like a solid contingency plan.
New England Patriots
Tom Brady is gone, so what better than to sign with his old team and beat him at his own game?
There is reason to believe the Patriots can win Super Bowl 55 even as they stand, but it's impossible not to worry about the franchise's future if Jarrett Stidham is all they have under center.
Winston would need to cut back the turnovers to fit the mold of what Bill Belichick wants at quarterback, but we at least know his style and upside would potentially make the Pats better.
Jameis Winston Prediction for 2020
Ultimately, Winston doesn't have many options. I think if he can, he may sit out as long as possible in an effort to get a desperate team to show him the money.
The smarter option, though, would be to embrace the fact that he needs to earn his way back to a starting role. Any of these teams makes sense, but the one that stands out the most is Pittsburgh.
The Steelers need Jameis Winston more than anyone seems to think. Big Ben is only getting older, he's coming off of a serious injury, and their other backups are awful.
Winston will take the discount to be Roethlisberger's top backup, and it's quite possible he could be viewed as Big Ben's long-term replacement.
The top pro football betting websites offer player props all the time. They've issued Jameis Winston props before, and they probably will again. If the Steelers end up being an option, logic suggests they're a solid bet.
AUGUST
Casino of the Month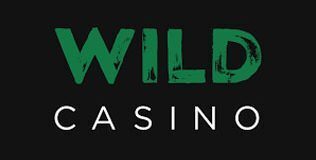 Welcome Bonus
250% up to $5,000
Read Review
Visit Site