Predicting Where Everson Griffen Will Land in 2020
Every single NFL team needs pass rushing help. Some, of course, need it more than others.
The bottom portion of the league may be interested in addressing that area of their defense in the 2020 NFL Draft, while some may opt to pay for assistance.
That's where someone like former Minnesota Vikings defensive end Everson Griffen could come in. He's probably waiting for Jadeveon Clowney's contract to either set up the defensive end market or at least eliminate his main competition in free agency.
Either way, it's only a matter of time until Griffen finds work with one of those teams in need of help on the defensive line.
Coming off of a solid eight-sack campaign, the 32-year-old Griffen is still a useful pass rusher, and the following teams would be wise to give him a look.
Dallas Cowboys
The Cowboys are presently in line to draft a star pass rusher with the 17th overall pick, but what if they can just bring in Griffen at a discount?
That could allow the team to make a splash move or address another area of need.
With not much across from DeMarcus Lawrence these days, this could be a cost-effective move that helps build a more well-rounded team a lot more quickly.
Detroit Lions
The Lions stand out due to not being able to generate many sacks in 2019. Trey Flowers is by far their best pass rusher and really the only guy they can rely on to generate pressure.
It isn't rare to see players stay in the same division, so if the Vikings won't have Griffen back, he could stay in the NFC North and latch on with a Detroit team that could really use him.
Jacksonville Jaguars
Normally, I wouldn't say the Jags need serious help, as Jacksonville did rank 7th in sacks in 2019 and still has Josh Allen.
Unfortunately, they lost Calais Campbell in a trade, and it sounds like Yannick Ngakoue might be right behind him.
If the Jags suddenly are down two viable pass rushers, you better believe they should be interested in bringing in some help.
Minnesota Vikings
Lastly, there's also the potential Griffen simply stays with the Vikings. It would make sense, seeing as he hasn't generated a ton of interest yet, and Minnesota could still use him.
The Vikings recorded the 5th-most sacks a season ago, but Griffen was part of that.
The team does have two really good defensive ends that could eat up full-time roles without Griffen, but bringing back a fan favorite as an elite rotational piece couldn't hurt.
Which Team Will Sign Everson Griffen?
Griffen himself said that a return to Minnesota is still possible, but the financials may make this difficult. He also has interest in going to Seattle (and they could use him), but I think they retain Jadeveon Clowney instead.
He's 32, but he's still good enough to make more money somewhere else, and if he wants a better shot at winning, he can find it in another city.
While the latter probably isn't in Detroit, that's where I think he goes.
Players like to stay inside the same division when it makes sense, the Lions will probably give him more money than Minnesota, and after ranking 29th in sacks, the need is clear for Detroit.
For more help with NFL player props and other NFL betting markets, hit up our NFL blog.
AUGUST
Casino of the Month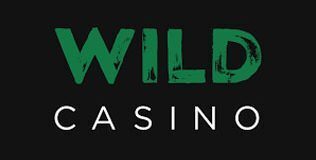 Welcome Bonus
250% up to $5,000
Read Review
Visit Site