Predicting Where Cam Newton Will End Up in 2020

Cam Newton was tired of hearing the Panthers try and twist the truth, so he aired out some of his grievances on Twitter. In his cryptic alphabet, of course, but he wanted to let the world know it wasn't his choice to leave Carolina.
The fact of the matter is Matt Rhule wanted no part of Cam in his offense next year, so he convinced Marty Hurney to let him go. What's peculiar is weeks have passed, and we're now approaching the NFL Draft, yet Newton remains unemployed.
"Where will Cam Newton sign?" is a question lots of fans are asking. I'll do my best to predict where he could end up.
New England Patriots
It doesn't take a rocket scientist to figure out that New England could use some help at the quarterback position. Trading up for Jordan Love is a possibility that could be entertained, but I think it's more likely that the Patriots' first-round pick is utilized on a versatile edge rusher.
The fact that Bill Belichick hasn't already pounced on Cam Newton tells me he wants to give Jarrett Stidham a shot, but here's something to watch out for.
Newton could very well begin the season unsigned and simply wait for an opportunity to join a team in need of a quarterback. If Stidham gets off to a slow start and/or gets injured, it wouldn't take long for Robert Kraft to dial up the 2015 NFL MVP's cell phone and see if he's interested in coming to Foxborough.
Jacksonville Jaguars
Shipping Nick Foles to Chicago means Gardner Minshew is going to be the guy in Jacksonville. Or does it?
Beginning the season with Minshew and Joshua Dobbs as the only QBs on the depth chart can't make Doug Marrone sleep easy — especially when he's fighting just to keep his job. Jags new OC Jay Gruden was Andy Dalton's offensive coordinator in Cincinnati, but here's the difference between the two veteran quarterbacks.
The "Red Rifle" is under contract in Cincy and is owed more than $17 million in 2020. On the flip side, Cam Newton is a free agent, and a new deal could be negotiated.
I originally predicted Jacksonville would go after Jameis Winston to compete with Minshew for the starting job, but Winston signing with the Jaguars doesn't look like it's going to materialize. Perhaps that's because the Jags are hoping to bring Cam Newton on board.
Los Angeles Chargers
The Chargers are in the market for a new quarterback; nobody would debate that.
What's debatable is whether the Bolts would be better off with an incoming rookie, sticking with Tyrod Taylor, or inking a deal with Cam Newton.
Let's examine the latter.
If the Chargers agreed to terms with Newton, they wouldn't have to worry about possibly packaging picks to trade up for a QB. This would enable Tom Telesco to address another major need and draft a premier offensive tackle at #6.
Which sounds like a more intriguing offense to you — Cam Newton and Tristan Wirfs being added to the fray, or drafting Justin Herbert and hoping he develops quickly?
I think the answer is pretty clear.
Who Will Sign Cam Newton for 2020?
As much sense as it would make for the Chargers to make a move for Newton and draft an OL, they seem intent on locking up a franchise QB in the first round. The Jaguars have two picks to help add talent around Gardner Minshew, and I presume that's exactly what they end up doing.
I don't see Cam signing with a team just to be a backup, and his ego is probably too big to go somewhere where he has to "battle" for the starting job. What seems logical at this point is Newton keeps his body in playing shape over the next few months and patiently waits for an opportunity to arise.
It's only a matter of time until a team's starting QB goes down with an injury, and that's when a free agent like Cam really comes into the forefront.
Keep your eye on New England, but don't sleep on the Steelers being a potential landing spot for Newton. Big Ben is 38 and coming off of a gruesome elbow injury, and it's quite clear that Mason Rudolph isn't the long-term answer.
September
Casino of the Month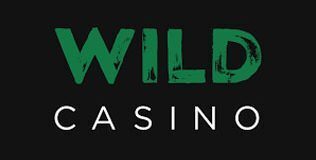 Welcome Bonus
250% up to $5,000