Predicting Where the Best NBA Free Agents Sign Next

Nobody is thinking about the 2020 NBA Free Agency period these days. Not only does it struggle to compare to past summers, but the NBA's schedule is completely jumbled at the moment.
Are we still getting a full regular season? Certainly not. Will the 2019-20 NBA Finals even play? We can hope, but as we've seen, nothing is guaranteed.
This may even end up affecting how you bet on the 2020 NBA Draft, but one has to imagine at some point — in some capacity — the free agency period will commence.
When the time comes, the best NBA betting sites will surely offer all kinds of NBA player prop bets dealing with marquee free agents and where they might sign.
Those don't exist just yet, but I thought I'd get a head start on my 2020 NBA free agency predictions for where the top stars will sign.
Included are only the top unrestricted free agents, along with the predicted team they'll play for next season.
Reggie Jackson – Atlanta Hawks
Jackson lost his hold on a starting gig in the NBA once he got himself traded out of Detroit. He's still a solid combo guard and can score the ball, but he's historically never been very efficient.
So far, he's been wrecking for the Clippers, so a return to a perennial title contender isn't out of the question. That said, I took a look at 2020 NBA team needs, and one for Atlanta figures to be backup point guard.
Jeff Teague – Boston Celtics
Teague probably wouldn't mind competing for something of merit as his career starts to wind down. The Celtics have a legit star at the point in Kemba Walker, but they don't have much behind him.
Teague can still score the ball and run an offense, so he could slide in nicely and give a title threat needed depth at a key spot.
Goran Dragic – Dallas Mavericks
The Dragon was nearly traded to Dallas last summer, and considering it would have reunited him with former Euroleague teammate Luka Doncic, I doubt he was too bummed.
The trade fell through, but now Dragic holds his future in his own hands. He's on his last legs (he'll turn 34 in May), but he can still create offensively and hit the outside jumper.
With J.J. Barea hitting free agency, Dallas could have the need, and you know Doncic will pull for his pal to come to town.
Derrick Favors – Los Angeles Clippers
A lot of the veterans hitting NBA free agency will be looking to get paid or latch on with a title contender.
Favors saw a reduced role in New Orleans once Zion Williams debuted, and he has to know he can still be helpful and win somewhere.
Los Angeles is set to lose a ton of depth down low, including big-time scorer Montrezl Harrell. They could opt to go the cheaper route and bring in Favors, who can still score, rebound, and defend. It'd also give Favors a shot at competing for a championship.
Paul Millsap – Los Angeles Clippers
It sounds wild, but these title contenders tend to load up on veterans who are looking to get a ring.
I can see the Clips letting a now-pricey Harrell walk, while the combination of Favors/Millsap looks a lot better than Marcus Morris, Patrick Patterson, and Harrell on paper.
From an experience perspective, LA gets better, while they also get some added defense while saving some cash. Millsap could always return home and play for Utah or Atlanta, too, but it seems Denver is set to go in a different direction.
At age 35, Millsap has likely entered the twilight of his career and may opt to chase a title.
Marc Gasol – Phoenix Suns
Gasol could do whatever he wants. A return to Toronto would secure a stable bench role, while he could always go sign with a title contender like others are doing.
I like the move to the Suns, as Aron Baynes could seek more money and a bigger role elsewhere. Gasol is way past his prime and has to know it, so he could be part of a rising Suns team and fill virtually the same role Baynes did.
Tristan Thompson – Chicago Bulls
I'm curious to see how much money Thompson will command, but he's still technically in his prime and flashed solid ability last year. He can still start for someone and get them a double-double, while the Bulls have long had issues at the five.
With Wendell Carter voicing his preference to switch to the four spot, Chicago could be in the market for a new center. Thompson could fit the bill, provided he takes a discount.
Christian Wood – New York Knicks
The Pistons should probably make it a priority to retain Wood, seeing as they already traded away Andre Drummond. Also, Wood busted out this past season, proving his eight-game explosion the year prior was not a fluke.
An adept scorer with some floor-spacing ability, the 24-year-old Wood could be a cornerstone for a rebuilding franchise. The Knicks could make good sense, especially since they are reportedly enamored with the big man.
Serge Ibaka – Houston Rockets
I've always seen this as a solid landing spot for Ibaka, as he can space the floor with his shooting and would instantly be one of Houston's best defenders.
Ibaka may still be looking at a bench role, but his presence could push Robert Covington to the three spot (fixing Houston's SF situation) and slide the former Raptors big man in at the five.
He'd be a clear upgrade over P.J. Tucker at center, and Houston would still be running pretty small.
Danilo Gallinari – Miami Heat
Gallo to South Beach has been discussed already, but now that he's a free agent, it can actually happen.
He probably needs to take way less cash to help the Heat pull this off, but he'd help make Miami even deeper and give Jimmy Butler a co-star out on the wing.
Davis Bertans – Los Angeles Lakers
A return to the Wizards can't be ruled out for Bertans, but the guy has proven himself to be one of the best long-range marksmen in the NBA. He probably wants big money and a starting role, but getting a solid gig on a title contender could also sway him.
LA could see a lot of money freed up in free agency, while they at least have to replace Dwight Howard, Jared Dudley, Markieff Morris, and Dion Waiters if they fail to retain them.
Bertans is a better offensive weapon than all of those guys, giving King James a nice perimeter shooter to kick the ball out to.
Fred VanVleet – Toronto Raptors
Barring the Raptors convincing DeMar DeRozan to come back home, this feels like a lock. FVV is one of several unrestricted free agents the Raptors have to worry about, but he's undoubtedly their top priority.
The quiet star of the 2018-19 NBA Finals, VanVleet was banged up this year but still enjoyed a bit of a breakout campaign. He's proven he's a starter in this league, and Toronto would be foolish to let one of their best players walk.
Montrezl Harrell – Charlotte Hornets
Trez is presently vying for the 2019-20 NBA 6th Man of the Year and is having such a good year that he's bound to get paid during free agency.
Harrell isn't an elite defender and is mostly around to score, but Charlotte is among the worst teams when it comes to reliable interior offense. Harrell can play both the four and the five, and bringing him in would solidify the Hornets down low.
He could also stick with the Clips, but I expect him to price himself out of town.
Hassan Whiteside – Sacramento Kings
Kings gonna Kings. Sacramento doesn't necessarily need Whiteside, but they are set to lose Alex Len, and they traded Dewayne Dedmon out of town during the season.
Marvin Bagley isn't a five, either, while Richaun Holmes merely flashed the ability to man the starting center gig. Long-term, perhaps Whiteside would be worth the investment to anchor that position and allow Holmes to be a force off the bench.
More than anything, though, this is about the Kings being a horribly run organization. Not many teams view Whiteside as a difference-maker anymore, but Sacramento probably does.
Summary
I'm not covering every available free agent, nor any prospective free agents that could opt out or be released from their current contracts.
Every player listed above is a full-fledged free agent once the NBA off-season arrives, and they'll be able to sign wherever they choose.
Most will skip town, even if they don't end up playing for the team I'm predicting. Yes, Anthony Davis, Andre Drummond, and others could join this list, but until they do, we can hold off on speculating too much as to what will happen with them.
Ideally, the best NBA betting sites give you the option to wager on those landing spots, and if so, hopefully my insight can prove useful.
Either way, there is a lot to track from now until the 2020-21 NBA season. To keep tabs on player movement, the latest wagers, and updated odds, bookmark our NBA blog.
AUGUST
Casino of the Month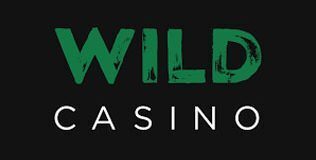 Welcome Bonus
250% up to $5,000
Read Review
Visit Site