Predicting the AL Roster for the 2021 MLB All-Star Game

The 2021 MLB All-Star Game arrives on July 13th. That gives players less than a full month to put in the work to get a nod in the prestigious game.
It's rather arguable that it's too late to cover any ground established at this point, of course, which makes now a great time to predict which player from each AL team will make the All-Star Game.
With time running out, let's look at every MLB team from the AL and assign one player deserving of getting the call.
Baltimore Orioles: Cedric Mullins – OF
Had this list been made a month ago, starting pitcher John Means would've been the obvious choice. Means was coming off a no-hitter and had a 1.21 ERA. That number has since jumped to 2.05 and Means is on the IL. He can still make it, but he's no longer the top choice.
Cedric Mullins came out of the gates flying. His decision to solely hit from the left side of the plate paid off. He hit .337 with four home runs in April.
The batting average slipped to .255 for the month of May, but he's back into form after a fantastic start to June.
Mullins is hitting .469, has an on-base percentage (OBP) of .541, and is slugging (SLG) .906 for the month of June. He had a very impressive streak earlier this month where he got on base in 11 straight at-bats.
Mullins leads the AL in hits with 76. His .318 batting average, 10 stolen bases, .386 OBP, and 2.8 wins above replacement (WAR) all rank top 10 among AL players.
Mullins has been one of the few bright spots in another terrible season for the Baltimore Orioles.
Boston Red Sox: Xander Bogaerts – SS
This was truly a toss-up between Xander Bogaerts and third baseman Rafael Devers. Both players will probably start in the All-Star Game. Bogaerts gets the nod for me because he's been a little better as of late.
Bogaerts started the season strong and really hasn't slowed down. He hit over .310 in both April and May and is currently hitting .342 for the month of June.
He leads the Red Sox with 73 hits and a .324 batting average. Each stat also ranks third in the AL. He also has the second best fWAR in baseball.
Xander Bogaerts is tied with Ronald Acuña Jr. for the second best fWAR in baseball (3.4) behind Vladdy Jr. (4.1). pic.twitter.com/9WVa02vSyn

— Jared Carrabis (@Jared_Carrabis) June 18, 2021
He played a big hand in the Red Sox turnaround. After finishing with the fourth-worst record in 2020, the Red Sox have the fourth-best record in the league this season.
Bogaerts would be making his third All-Star Game appearance after making it in 2016 and 2019.
Devers, along with J.D. Martinez are certainly worth candidates of their own. Devers leads the AL in doubles (19) and is tied for second with 48 runs batted in (RBIs).
Martinez has cooled off after a red-hot start, but he ranks in the top five in the AL in batting average (.311) and SLG (.556).
New York Yankees: Gerrit Cole – SP
What can you say about Gerrit Cole? The guy has been unbelievable his whole career, but he really took it to another level when the Houston Astros acquired him in 2018. Cole has kept up that elite play since joining the New York Yankees.
Cole's ERA slipped from 1.78 to 2.31 after allowing seven runs in his last two games. But we all know he's still one of the best in the game.
He also happens to rank in the top five in the following stats in the AL this year.
Quality Starts (10)
Wins (7)
Strikeouts (113)
WAR (3.0)
WHIP (0.87)
Cole definitely has the inside track to starting the 2021 MLB All-Star Game for the AL.
Closer Aroldis Chapman is having one of the best seasons of his illustrious career. His 1.96 ERA would be his lowest mark since 2016, when he spent the season with both the Yankees and Chicago Cubs.
He is tied for third in the AL with 12 saves.
It's definitely not out of the realm to see the All-Star Game start and finish with a Yankees player pitching.
Tampa Bay Rays: Tyler Glasnow – SP
You would think the best team in the league would have a ton of options for the All-Star Game, but that's not really the case for the Tampa Bay Rays.
Tyler Glasnow stands out as the Rays best player this season. Glasnow struggled in 2020 after having the best season of his career in 2019. He's getting back to that 2019 form.
Despite being just over 60 games into the season, Glasnow is setting career highs in many categories.
His 13 starts this season tie a career-high and rank second in the AL. His innings pitched (84.0) and strikeouts (117) are well over his previous season highs. Both marks also rank top five in the AL.
While his 0.93 WHIP is not a career-high, it still ranks fourth in the AL.
Even though they're among the best teams every season, the Rays just don't seem to get the attention they deserve. That should change after winning the AL last season and having the best record in the league at this point in the season.
Glasnow is leading the charge in pursuit of a second straight World Series appearance.
Toronto Blue Jays: Vladimir Guerrero Jr. – 1B
This is probably the easiest choice on this list. Guerrero is likely the favorite to win AL MVP so far this season, even though some think Shohei Ohtani is a lock.
Ohtani is a dual threat monster, but it's quite arguable Guerrero has been the best pure hitter in baseball this year.
Guerrero worked on his condition in the offseason and lost 42 pounds. I'd say the changes made a big difference. The 22-year-old from Montreal is third in the MLB with a .336 batting average.
Now, let's hear his other hitting stats. Guerrero leads all of baseball in the following.
Home Runs (19)
RBI (50)
OBP (.442)
Total Bases (144)
SLG (.664)
OPS (1.106)
WAR (3.3)
Again, that's not just the AL. That's #1 in the MLB. Not bad for a 22-year-old.
Guerrero's big first half has him on pace to become just the second player since 1967 to earn baseball's triple crown.
Second baseman Marcus Semien has a pretty good case and would probably be my top pick on a lot of other teams. Semien really took off in May after hitting just .211 in April. He came on strong in May, hitting .368, eight home runs, and 22 RBIs.
Guerrero's triple crown pursuit should be fun to watch.
Chicago White Sox: Lance Lynn – SP
This was another toss-up between a pair of pitchers on the Chicago White Sox, but I decided to go with Lance Lynn.
Lynn, now in his 11th season, is having the best season of his career.
His 1.23 ERA and 0.88 WHIP are both career highs. He is the only pitcher to have an ERA under 2.00 in the AL. He is also just one of four AL pitchers to have a WHIP under 1.00
We've seen where some all-star caliber players start slow then really turn it on in June, or vice versa. Lynn has remained consistent the whole season. Lynn's ERA has never gone above 1.82 in three months this season.
If anything, you can critique his walks rising from two in April to 13 in May, but it's back down to two so far in June.
Closer Liam Hendricks was the other player I considered for this spot. After struggling to a 4.35 ERA in April, Hendricks went 19 straight appearances without allowing an earned run. His ERA was all the way down to 1.71 before allowing two runs on June 11.
At the end of the day, I expect both players to make the team.
Cleveland Indians: Shane Bieber – SP
A combination of a great player with a lack of better options made this an easy pick. Shane Bieber hasn't been as strong as he was last season when he won the Cy Young, but that season was always going to be difficult to replicate.
Bieber leads the majors with 122 strikeouts. His 2.96 ERA sits a very respectable fifth in the AL. He really hasn't had a bad game this season. Bieber has allowed no more than three runs in any game this season.
His best performance of the season was a masterful complete-game shutout against the White Sox. It was made even more special given the performance by Lucas Giolito on the other side.
What. A. Game. ? pic.twitter.com/ykI0E66SNs

— MLB (@MLB) April 14, 2021
The biggest difference in this season compared to Bieber's first three is his walks.
He already walked 31 batters this season. That's just nine below his season-high of 40. This would be the first time in Bieber's career his strikeout per walk ratio would be under 5.0.
Bieber just turned 26 and is entering the prime of his career. I'm interested to see if he can recapture his Cy Young form in the second half of the 2021 season.
Detroit Tigers: Spencer Turnbull – SP
Some teams really benefit from the MLBs rule that each team must have one all-star. The Detroit Tigers are one of those teams this season.
Spencer Turnbull is actually having a solid season. He doesn't qualify for the league lead in pitching stats because he hasn't pitched enough innings. If he were eligible, his 2.88 ERA and 0.98 WHIP would rank top 10 in the AL.
The highlight of his season was pitching a no-hitter against the Seattle Mariners.
Turnbull struck out nine and walked just two batters in the performance.
However, the Tigers just placed him on the IL with a forearm strain. There's no timetable for when he could return. Because of that, there's a chance he's out through the All-Star Game.
If Turnbull is unable to pitch in the game, starting pitcher Casey Mize may be the next guy up.
The former number one pick is in first full-time season as a starting pitcher. Mize's 3.44 ERA is solid, but his 1.08 WHIP ranks top 10 in the AL.
Mize has just one start this season where he didn't allow a run.
Kansas City Royals: Salvador Perez – C
Salvador Perez is having a pretty solid season, but this selection is more about the state of the catcher position in the AL.
Perez leads all catchers in the AL with a .285 batting average and 42 RBIs.
The only catchers that can match Perez's 16 home runs are Mike Zunino (12) and Yasmani Grandal (10). But again, Perez's batting average crushes Zunino's (.203) and Grandal's (.160)
Grandal's 49 walks are far and away the most for any catcher in the AL. His OBP is much higher than Perez's. Saying that, I can't justify giving Grandal the nod when he's hitting under the Mendoza line.
Starting pitcher Danny Duffy was on pace to pitch in the All-Star Game during the first month and a half of the season. Duffy had a 1.94 ERA, 1.13 WHIP, and 4.0 strikeout to walk ratio.
A forearm flexor strain has kept him out of action since May 12. If Perez can avoid an injury, I expect him to represent the Kansas City Royals as an all-star for the seventh time.
Minnesota Twins: Jose Berrios – SP
Byron Buxton was having an MVP-like start to the 2021 season. He was hitting .370 with nine home runs and 17 RBIs.
Unfortunately, he suffered a hip injury and hasn't played since May 6.
There's optimism that he could return this month, but I think he missed too many games to make the All-Star Game. Without him, the Minnesota Twins don't have an obvious candidate.
Starting pitcher Jose Berrios is just the best of the bunch.
Berrios has always been a consistent pitcher. His ERA seems to stay in the 3.60 to 3.90 range. His 2021 season is pretty similar to his 2018 and 2019 seasons. He made the All-Star Game in both seasons.
His 3.58 ERA, 1.11 WHIP, and 3.8 strikeout to walk ratio would all be career highs.
The best game of Berrios season came in his season debut. He pitched six hitless innings and struck out 12 batters. If Berrios can have a strong month of June, he should be in position to earn his third straight all-star nod.
Houston Astros: Yuri Gurriel – 1B
Like most seasons, the Houston Astros have a few quality options for the All-Star Game. However, I'm giving the edge to Yuri Gurriel.
The 37-year-old first baseman is leading the best offense in the majors.
Believe it or not, he leads the Astros in the following stats.
Hits (71)
Doubles (17)
RBI (46)
Batting Average (.333)
SLG (.554)
OPS (.959)
He clearly is dominating his own teammates, but Gurriel also ranks top five in the AL in all those stats except for hits, which he ranks sixth.
Gurriel's on pace to set career highs in just about all the categories we talked about. He's also just nine walks away from setting a season-high in that category.
Gurriel had an outstanding 2019 season but didn't make the All-Star Game. It'd be a shame if he got snubbed this season.
Jose Altuve and Carlos Correa also have a good case to make the All-Star Game. Altuve leads the Astros in home runs with 12 and runs scored with 43. Correa ranks second on the Astros in hits, runs, home runs, and total bases.
The Astros are always well represented at the All-Star Game. I don't expect that to change this season.
Los Angeles Angels: Shohei Ohtani – DH/SP
What can you say about Shohei Ohtani? The Los Angeles Angels player is a two-way star. He excels as a batter and a pitcher. Which one would he do in the All-Star Game? Why not both!
Angels' manager Joe Maddon has already given the thumbs up for Ohtani to hit and pitch in the 2021 MLB All-Star Game, too.
"It's just an inning, and I know that if he's able to do that, I would have no objections to it. It would just be how he feels and what he thinks about it."
Ohtani's hitting stats are impressive for anyone. But it's insane when you realize he's a pitcher. Ohtani is second in the AL in home runs (17), SLG (.611), and OPS (.966). He's also seventh in the AL in RBIs with 45.
Ohtani is on pace to set career highs in nearly every hitting stat. Now, let's look at his pitching stats.
Ohtani's 2.85 ERA would rank top 10 in the AL, but he hasn't pitched enough innings to qualify. The big reason for that is the Angels don't want to overwork him. He pitched 90 pitches in a game just twice this season.
I think we'll see Ohtani in the All-Star Game as a hitter. I'm sure the Angels would appreciate it if Ohtani got to rest his arm for a week.
Mike Trout's injury is unfortunate because he was on pace for another stellar season. He definitely would've made the All-Star Game.
Oakland Athletics: Matt Olson – 1B
The Oakland Athletics are a very similar team to the Tampa Bay Rays. They've been one of the better teams for the last couple of seasons, but they just don't seem to get the recognition they deserve.
Matt Olson seems to fall in that category. The guy has consistently been one of the better players in the AL for years, but no one really talks about him.
Olson is having a great year at the plate. He ranks top five in the AL in the following.
Home Runs (17)
SLG (.584)
OPS (.956)
His 45 RBIs rank seventh in the AL, as well.
In addition to the stats above, Olson leads the Athletics in hits (61), doubles (16), batting average (.285), and total bases (125).
Maybe the most underrated aspect of Olson's season is his strikeouts. After striking out 77 times in 60 games last season, Olson has just 43 strikeouts in 61 games this season.
Olson has never made the All-Star Game but that should change this season. Look for the Athletics star to backup Vladimir Guerrero Jr at first base.
Seattle Mariners: Mitch Haniger – OF
The Seattle Mariners are another one of those teams that only have one player worthy of making the All-Star Game. Mitch Haniger is that guy.
Haniger missed the second half of the 2019 season after rupturing his testicle. He then missed the 2020 season due to multiple surgeries.
Haniger's 2021 season may be his best yet. He's tied for third in the AL with 16 home runs. None of his other hitting stats rank inside the top 10, but he's having a solid season.
He's on pace to set a career-high in both home runs and RBIs.
If you need another reason that Haniger should represent the Mariners in the All-Star Game, just look at the rest of their roster. Third baseman Kyle Seager is the only player that can match Haniger's home runs and RBIs. The problem with Seager is his batting average is .206, while Haniger's is .259.
After a tough year and a half, it'd be nice to see Haniger get some redemption with his second All-Star Game appearance.
Texas Rangers: Kyle Gibson – SP
In his ninth season, Kyle Gibson is finally putting it all together. Gibson has never had a sub 3.5 ERA in a season, but that should change if he can continue his great 2021 season.
His 2.13 ERA ranks second in the AL. His 1.00 WHIP is sixth in the AL. Lastly, he leads all pitchers in the AL with a 3.3 WAR.
Gibson isn't the type of pitcher who's going to strike out a lot of people. He ranks outside the top 20 in both strikeouts (58) and strikeouts per nine innings (7.3).
The best part about Gibson's season is it just keeps getting better. He was quite candid about his brutal opening day performance.
Gibson has overcome a rough game to start the 2021 season by having a 2.16 ERA in the month of April.
It jumped just a tad to 2.33 in May, but it's down to 1.59 in June. He only pitched twice in June so it's a small sample size, but it's still impressive considering his history.
Gibson's never been one of the best pitchers in the league, but that's changed in 2021. I expect the fans to reward him with his first All-Star Game appearance.
2021 MLB All-Star Game Betting
The MLB All-Star Game is a great chance for players to showcase their skill set. Whether it be known stars like Gerrit Cole, or under-the-radar guys like Kyle Gibson.
This roster has a good mix of young guys and veterans. It'll be interesting to see who gets the all-star nod for each AL team.
What's even better than discussing which AL players will be in the All-Star Game? How about betting on it?
You have time to prepare for that, but before long, the best sites for betting on baseball will push out all kinds of 2021 MLB All-Star Game props and game wagers.
Using breakdowns like this will familiarize yourself with some players that could appear in the game this year, but it also isn't a bad idea to soak up all of the MLB betting content you can at our MLB betting blog.
September
Casino of the Month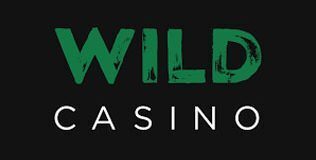 Welcome Bonus
250% up to $5,000