Predicting the 5 AL Teams to Make the 2021 MLB Playoffs

The 2021 MLB season is halfway over and the All-Star break is right around the corner. Several teams have emerged as playoff contenders in the AL.
Just in case you don't know, five teams make the MLB playoffs in each league: the three division winners, along with two wildcard teams. Those two wildcard teams battle in a winner take all game to advance to the next round, which is where the playoffs really start.
Being at the halfway point, I think this is a good time to offer my 2021 MLB AL Playoff predictions.
Note: The odds included reflect each team's chances to win the 2021 World Series.
Houston Astros (+250)
There is always going to be controversy surrounding the Houston Astros because of their sign-stealing scandal in 2017 and 2018. Despite the scrutiny, the Astros continue to play at a high level. They have the best record in the AL at 54-34.
The Astros have been one of the best teams in the last six seasons. They won over 100 games in three of those seasons. Houston made it to the ALCS the last four seasons, and won the World Series in 2017.
Despite making it to the ALCS in 2020, the Astros finished the regular season under .500. This season, they are back to their pre-2020 form.
Truthfully, their season didn't get off to the best of starts. They were briefly last in their division with an 8-10 record in April before finishing the month with a 14-12 record. Things got a little better for Houston in May. They moved up to second in the AL West with an overall record of 29-24.
Houston made their move to the top of the standings with a fantastic month of June. During the month, they went 19-9 to take over the division lead. The highlight of the month was an 11-game win streak.
Following a four-game losing streak to end the month, Houston won six in a row to start July.
They have a 4.5 game lead over the Oakland Athletics in the AL West. They are also tied with the Boston Red Sox for the best record in the AL.
A big reason for the Astros great season is their offense. Their offense leads the majors in runs, hits, RBIs, total bases, batting average, on-base percentage, and on-base plus slugging percentage.
Offensive players Carlos Correa, Jose Altuve, and Michael Brantley all made the All-Star Game.
While overshadowed by their offense, the Astros rank second in the AL with a 3.61 ERA. They'll send reliever Ryan Pressly to the All-Star Game. Pressly has 16 saves this season, and hasn't allowed a run since May 29.
According to Fan Graphs, the Astros have a 96.8 percent chance to make the playoffs. If their offense continues to produce, they'll be in the postseason for the fifth straight season.
Chicago White Sox (+300)
The Chicago White Sox missed the playoffs from 2009-2019, but there's finally reason for hope in Chicago.
They made the playoffs in 2020 but lost in the first round to the Oakland Athletics. First baseman, Jose Abreu, became the first White Sox player to win MVP since 1994.
He had quite the year in general in 2020, too.
2020 AL MVP
2020 Sporting News Player of Year
2020 Silver Slugger
2020 AL RBI champ
6 HR in a series
HR in postseason debut
2020 Hank Aaron Award

What an amazing year for José Abreu #WhiteSox

— Christopher Kamka (@ckamka) December 8, 2020
Chicago's World Series hopes took a big hit when star outfielder Eloy Jimenez ruptured his pectoral tendon just a week before the regular season began. However, they didn't let Jimenez's injury slow them down.
They hovered around second in the AL Central for the first five weeks of the season. They finally broke through on May 7, taking the division lead with a 17-13 record.
The White Sox went on a five-game win streak and six-game win streak during May. They went 19-10 during the month, taking a 3.5 game lead in the AL Central.
Their division lead shrunk to just 1.5 games on June 26. Chicago had lost seven of their last eight games, with their offense scoring no more than four runs in any of those eight games.
Just when it looked like things were going south, they won seven of their next 10 games.
Combine that with a nine-game losing streak by the Cleveland Indians, and the White Sox have a season-high 7.5 game lead in the AL Central. Chicago sits third in the AL, two games behind the Houston Astros.
The White Sox have a pretty good offense, ranking top five in the majors in runs, batting average, and on-base percentage. However, their pitching is their real strong suit.
Their rotation is led by a pair of All-Stars in Lance Lynn and Carlos Rodon.
Lynn has an AL-best 1.99 ERA. He also ranks top five in the AL with a 3.4 WAR and 1.04 WHIP. Rodon pitched a no-hitter in just his second start of the season.
His 2.31 ERA, 130 strikeouts, and 0.96 WHIP all rank top three in the AL.
On the backend, closer Liam Hendriks is heading to his second All-Star Game. Hendriks has an AL high 22 saves. He also has an extremely impressive 57 strikeouts to four walks.
Chicago has some things going in their favor. They play in the easiest division in baseball, and Jimenez and gold glove outfielder Luis Robert should return in the second half.
It would take a pretty big collapse for the White Sox to miss the playoffs. I just don't see that happening.
Boston Red Sox (+500)
Coming into the 2021 season, there wasn't a ton of excitement surrounding the Boston Red Sox. They were coming off a 2020 season where they finished with the fourth-worst record in the majors at 24-36.
Their .400 winning percentage was the team's worst mark since 1965! Star pitcher Chris Sale was set to miss the entire season as he recovered from Tommy John Surgery.
The only exciting thing to happen in the offseason was Boston bringing back manager Alex Cora. Cora won the World Series with the Red Sox in 2018.
Boston lost their first three games of the season to the lowly Baltimore Orioles. Just when it looked like Red Sox fans were in for a long season, they quickly turned it around.
They followed those losses with a nine-game win streak. Boston finished the month of April 17-10, leading the AL East by 3.5 games. They kept up their strong play with a 15-11 mark in May.
However, the Tampa Bay Rays went on a big win streak of their own to take the division lead on May 25. Boston took the division lead back on June 19 but lost a few days later. However, they took it back for good on June 27 as they were in the midst of an eight-game win streak.
Tampa Bay's struggles allowed Boston to open up a 4.5 game lead but back-to-back losses have it at 2.5 games. Boston sits with an overall record of 54-34, tied with the Houston Astros for the best record in the AL.
Red Sox's fans can thank their offense for their turnaround.
Boston ranks top three in the majors in runs, hits, doubles (leads the majors), RBIs, total bases, and batting average. Their offense is led by a trio of All-Stars in Rafael Devers, Xander Bogaerts, and J.D. Martinez.
Devers is second in the AL in doubles and RBIs. Bogaerts is top five in the AL in hits, batting average, and doubles (leads the AL). Both players will start in the All-Star Game.
Their pitching ranks mid-pack, but starter Nathan Eovaldi and closer Matt Barnes made the All-Star Game. Eovaldi has the second-most wins in the AL with nine. He also has allowed just five home runs. Barnes has a 2.68 ERA and 19 saves.
Among the division leaders, I'm definitely the least confident in Boston. I'm not a huge fan of their pitching staff, and their division is competitive with four teams over .500.
Nonetheless, I do think Boston holds on for at least a wild card spot.
Tampa Bay Rays (+600)
Will the Tampa Bay Rays ever get the respect they deserve? The Rays won at least 90 games in 2018 and 2019, then won an AL high 40 games in 2020. They advanced all the way to the World Series last season, but lost to the Los Angeles Dodgers.
They aren't the top threat in the AL to get back to the World Series, but per the best MLB betting sites and their +600 odds, they're still in the mix.
Even with their success, they entered this season with just a 26.6 percent chance to make the playoffs. That meant they would finish ninth in the AL and fourth in the AL East.
Well, things have gone a little better than projected.
Tampa Bay got off to a pretty rough start, going just 19-19 over their first 38 games. They sat fourth in the AL East, three games back of the Boston Red Sox.
The Rays kicked it into gear from there, winning 16 of their next 17 games. That stretch included an 11-game win streak. They went into June with a 35-20 record and a one-game lead in the AL East.
They sat in a good spot with a 43-24 record on June 14. Unfortunately, things went downhill from here. The Rays lost 12 of their next 16 games. They went from a three-game lead in the division to trailing by 4.5 games.
However, they have won their last four games to close the gap to 2.5 games. Tampa Bay currently has a 51-36 record and has a two-game lead over the Oakland Athletics for the first wild-card spot.
Their offense ranks mid-pack in the AL, but they do the little things really well. They rank second in the AL in walks and stolen bases.
Catcher Mike Zunino is the Rays lone representative in the All-Star Game. Zunino is tied for the team lead with 18 home runs.
As with most seasons, the Rays are led by their pitching staff. They have the lowest ERA and WHIP in the AL. Tampa Bay also ranks second in walks, strikeouts, and opponent batting average.
Starting pitcher Tyler Glasnow led the rotation with a 2.66 ERA, an AL-best 0.93 WHIP, and 123 strikeouts. Unfortunately, he tore his UCL in the middle of June.
He even blamed it on MLB's crackdown on the use of foreign substances.
"Do it in the offseason. Give us a chance to adjust to it. I had to change everything I've been doing this season. I'm telling you I truly believe that's the reason I got hurt."
Even with the injury, he was among the biggest AL All-Star Game snubs in 2021. I know he wouldn't have pitched but it's good for legacy purposes to have All-Star Game selection on his resume.
It seems like Tampa Bay always has things go against them, but they just keep winning. They're still within striking distance of Boston for the division lead. We'll see if the Rays can close the gap and overtake Boston in the second half.
Toronto Blue Jays (+1100)
This may surprise some people, but I think the Toronto Blue Jays have what it takes to jump into the 2021 MLB playoff picture.
The Blue Jays barely made the playoffs last season, losing in the first round. They have a lot of young stars with bright futures. Those guys have helped the Blue Jays stay in playoff contention this season.
Toronto hung around .500 for much of the 2021 season. They got to a season-high six games over .500 on May 18. They sat just a half-game back of the division lead with a 23-17 record. Unfortunately, they subsequently went on a six-game losing streak, going right back to .500.
From there, they won just 10 of their next 22 games to drop to 33-35 on June 18. They sat 8.5 games behind the Oakland Athletics.
Since then, Toronto has won 11 of their 16 games. Meanwhile, the Athletics have only won six of their last 18 games. The Blue Jays are 44-40, just 3.5 games back of Oakland for the second wild-card spot.
A big reason for optimism in Toronto is their offense. They rank top three in the AL in runs, hits, home runs (leads the majors), total bases, batting average, on-base percentage, slugging (leads the majors), and on-base plus slugging percentage.
Their great offense is led by none other than All-Star Vladimir Guerrero Jr, who is one of the main threats to win the AL MVP in 2021.
Guerrero leads the majors with a .341 batting average, 73 RBIs, 207 total bases, a .439 on-base percentage, and a 1.118 on-base plus slugging percentage.
He also ranks top five in the majors in runs, hits, home runs, slugging, and WAR. He is locked in a tight battle with Los Angeles Angels phenom Shohei Ohtani for AL MVP.
Marcus Semien and Teoscar Hernandez will join Guerrero as an All-Star starter, while Bo Bichette made the team as a reserve.
Semien doesn't get as much attention as Guerrero but he is quietly having a great season. He is hitting .282 with 21 home runs, and 54 RBIs. His 4.4 WAR is tied with Guerrero for the best in the AL.
The Blue Jays pitching staff is right around fifth in the AL. They don't have any All-Stars but Robbie Ray and Hyun Jin Ryu both have sub 3.60 ERAs.
As their young stars continue to develop, the Blue Jays are going to get better and better. I think they have what it takes to surpass the Athletics and make the playoffs as a wild-card team.
Predicting Who Makes the 2021 MLB Playoffs in the AL
I think most people would agree with me on the three division winners.
Houston's offense is just too good to hold back, while Chicago just doesn't have any competition in their division. Finally, Boston's offense should continue to mask their average pitching.
Tampa Bay just always seems to win no matter who is on their team. Lastly, I really like Toronto's offense, and their pitching staff is underrated.
Here's the rundown.
Astros
White Sox
Red Sox
Rays
Blue Jays
For now, these are the five MLB teams I have making the 2021 AL playoffs. That will be tough for some to stomach, as it leaves out the likes of the Yankees and Athletics.
Both teams still have time to get the job done, but if you want predictions for who will make the 2021 MLB playoffs in the American League, you have my five teams.
Whatever happens, the 2021 MLB playoff race should be fun to watch as we resume following the 2021 MLB All-Star break. If you're looking for more MLB content, check out some of the posts below.
AUGUST
Casino of the Month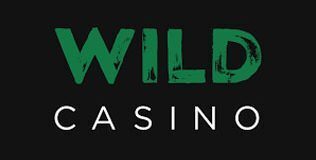 Welcome Bonus
250% up to $5,000
Read Review
Visit Site