Analyzing the Top Upsets in Preakness Stakes History

Horse racing upsets have always been some of the most exciting moments to witness in sports. It's incredible to see a horse be a longshot to win and defy the odds. There have been a lot of established horses over the years, but they couldn't live up to the hype in these certain instances.
The horses on our list will have the favorite they defeated and their odds before the race. If you are an avid bettor, you will know how incredible these upsets were by looking at the odds.
With that being said, let's get right into the best Preakness Stakes upsets throughout history.
Coventry Defeats Backbone (1925)
Almost 100 years ago, there was an incredible upset in the Preakness Stakes. This was the first time the Preakness course length was over 1 3/16th miles, but that didn't stop Coventry. Coming into the race, there was a massive favorite in Backbone.
Backbone was an incredible 1.65-1 odds favorite, and Linus McAtee was a very established jockey. McAtee was a two-time Kentucky Derby champion and wanted to win his second Preakness since 1916.
Backbone was the winner of the Wood Memorial and was looking to be a strong option to win this year.
Coventry came into the race as an incredible 21.8-1 longshot to win. He was jockeyed by Clarence Kummer, who won the 1920 Preakness among other top races.
The pair not only upset the huge favorite in Backbone, but they dominated. Despite being the 3rd farthest odds of all 12 horses, they won by an incredible four lengths. Coventry didn't have a very long career, totaling just five races.
The stallion was sold for $25,000 to a carpet manufacturer named Gifford A. Cochran. Although he did not win any of his remaining four races in his career, Coventry was able to accrue $52,825 in earnings. A big Preakness Stakes upset is the ultimate feather in his cap, too.
Display Defeats Canter (1926)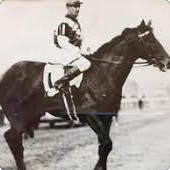 The next year, the prize money was increased to $63,625. It was the 51st running of the Preakness Stakes and took place on May 10th of, 1926. John Maiben was given the task of riding Display and was one of the top jockeys in the 1920s.
He won many major races, but his only triple crown win was Preakness in 1926. It was a miraculous one at that.
The favorite coming into the race was Canter, with odds of 3.15-1. Display's odds were way higher at 19.05-1, making him one of the biggest Preakness Stakes upsets in history.
It's incredible how two of the biggest Preakness upsets came in back-to-back years with Coventry and Display. Display did not dominate the race as Coventry did, but a win is a win.
He won by a head over Blondin, the 3rd most favored horse to win at 5.25-1 odds. Canter didn't finish as high as people thought, dropping to 6th place despite being the favorite.
Display didn't even have a career-winning record at 23-25-19. With that being said, his career earnings total of $256,326 is nothing to laugh at.
Bee Bee Bee Defeats Riva Ridge (1972)
There weren't any more shocking Preakness Stakes upsets for around 50 years after the back-to-back ones in 1925 and 1926. The next incredible upset was by a horse named Bee Bee Bee who defeated favorite Riva Ridge in 1972.
This race only had seven horses in it, but Bee Bee Bee was still a longshot to win. The stallion was 18.7-1 to win the race, ranking 4th out of the seven horses.
Riva Ridge on the other hand was an incredibly heavy favorite at 0.3-1. He was a very talented racing horse and won 17 of his 30 starts. In 1972, he was on the verge of winning all 3 of the triple crown races, but this upset prevented that.
Riva Ridge placed 4th in the 1972 Preakness Stakes, while Bee Bee Bee placed first just ahead of runner-up No Le Hace (1 ½ margin).
The prize money differed from the two earlier upsets. Bee Bee Bee took home $135,300 of the $200,000 prize money that year. After the stallion's career ended, that was the majority of his $281,098 career earnings.
Master Derby Defeats Foolish Pleasure (1975)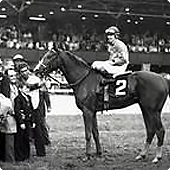 Three years later, there was another incredible upset. This time it was Master Derby who defeated favorite Foolish Pleasure in 1975. Unlike the other favorites I mentioned earlier, Foolish Pleasure had a respectable 2nd place finish in his race.
He was a 1.2-1 favorite to win and was the winner of the Kentucky Derby that year. His career earnings of $1,216,705 validate his favoritism for the 1975 Preakness Stakes.
That did not discourage Master Derby, though. Master Derby had the odds of 23.4-1 coming into the race, which ranked as 7th out of the ten horses.
The stallion finished with a time of 1:56.40, which was just one length ahead of Foolish Pleasure. Foolish Pleasure was closing in at the end, but Master Derby could prevail in the lead.
Master Derby took home $158,100 for first place that year, which was a good chunk of his $698,625 career earnings. In that same year, Master Derby won the following races.
Louisiana Derby Trial Stakes
Louisiana Derby
Calumet Purse
Blue Grass Stakes
The horse had some other major race wins in his career, but the 1975 Preakness victory will be one of the best in his and the race's history.
If you are looking for the next horse to cash 23-1 odds or even farther, check out the best horse racing apps.
Deputed Testamony Defeats Sunny's Halo (1983)
Almost a decade later, we had another one of the impressive Preakness upsets. Coming into the race, a horse named Sunny's Halo was a huge 1.10-1 favorite to win.
The stallion didn't turn in a good performance, though, placing 6th in the race and failing to earn any of the $350,000 prize money.
The 5th (out of 12 horses) most favored horse coming into that year was none other than Deputed Testamony at 14.5-1 odds. It may not seem like a big difference considering the other horses' odds we have seen, but Sunny's Halo was a huge favorite to win.
Deputed Testamony finished 2 ¾ ahead of runner-up Desert Wine, making for a time of 1:55.40. That ended up being the difference between making $251,200 and $50,000.
That made up for Deputed Testamony's career earnings, which ended at an incredible $674,329. The bay-colored stallion also won 4 other major races that year, easily the best of its career.
He was the oldest living horse to win a triple crown race when he died (2012) when he was a healthy 32-year-old.
Charismatic Defeats Menifee (1999)
We are creeping closer and closer to modern-day, with another one of the Preakness Stakes upsets. In 1999, a horse named Menifee was favored to win the triple crown race by 2-1 odds.
Menifee placed second in the Kentucky Derby that year to none other than Charismatic. Charismatic was a huge underdog at 31-1 for the Kentucky Derby and pulled off a shocking upset.
The Preakness Stakes oddsmakers disrespected Charismatic and made him an 8.4-1 underdog. After making an incredible upset win in the previous triple crown race, they doubted him. It doesn't seem much of a difference, but it's worse when you realize Charismatic was the Kentucky Derby winner.
This was disrespectful to Charismatic, and it looked like he took it personally. He went on to defeat Menifee yet again. The horses placed 1st and 2nd in both races, so this was a great rivalry that year.
Charismatic almost was an incredible triple crown winner after these two races. He followed that up with a 3rd place finish in the Belmont Stakes, making 1999 a year to remember.
Maybe the oddsmakers had some serious hindsight after putting Charismatic as a decent-sized underdog in both races. The stallion went on to have $2,038,064 in career earnings, proving the doubters wrong all along the way.
Oxbow Defeats Orb (2013)
The most recent one of our upsets at the Preakness Stakes belongs to Oxbow in 2013, one year after Ashton Kutcher's 2012 appearance. Oxbow was an incredible long shot when you look at how many horses were in this race. Of 9 total horses, Oxbow's odds were in 8th at 15-1.
There was a dominant favorite before the race by the name of Orb at 1-1 odds. Orb had an incredible career with $2,605,850 in earnings. The stallion was also fresh off winning the Kentucky Derby as well.
That didn't stop Oxbow from beating the impossible. Led by legendary jockey Gary Stevens, Oxbow went on to win the race by 1 ¾ lengths. Orb didn't place second either, rather placing 4th and taking home $60,000.
You might think that's a lot of money, but that's only a tenth of what Oxbow brought him with an incredible $600,000. Itsmyluckyday was the horse that placed second and brought home an impressive $200,000. Mylute rounded out the prize pool with his 3rd place finish and brought home $110,000.
Orb was looking to dominate the triple crown for a good amount of time, but Oxbow defied the odds and took home the 2013 Preakness Stakes victory. Check out our blog below to see some other horses that should have won the triple crown.
How to Spot Upsets for the Preakness Stakes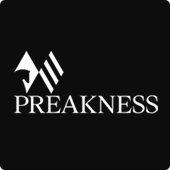 It may not look like it, but upsets often happen in horse racing. If you saw who won the 2022 Kentucky Derby, you would know that Rich Strike pulled off an incredible 80-1 odds upset.
Rich Strike was purchased for $30,000 and cashed 80-1 odds. A $30,000 bet on Rich Strike would have cashed into $2.4 million. That's more money than Rich Strike won, which was $1.86 million.
Horse racing has been known to have incredible amounts of cash flowing in it. It's not easy to do, but you can become quite wealthy if you nail one of your upset picks on the Preakness betting sites.
The best way to spot an upset is to consider everything. If a horse has a good track record and is being disrespected odds-wise, that could make for a great bet. Also, be sure to keep an eye on which jockeys are riding each horse because that plays a large role as well.
If that sounds like something you want to get involved in, check out our guide to Horse Racing betting below.