Betting Guide for the 2022 Preakness Stakes

Second in attendance only to the Kentucky Derby, the Preakness Stakes runs at Pimlico Downs in Baltimore, Maryland, two weeks after the big KD. With that level of popularity, it's no wonder that punters are already speculating who will win the Preakness Stakes on Saturday, May 21, 2022.
The first run in 1873—two years before the Kentucky Derby began—the Preakness started as a 1.5-mile race and, with time, saw its length increase and decrease from time to time until 1925 when it was set at 1-3/16 miles.
Fun Fact: In 1973, Secretariat set the speed record for the Preakness Stakes—one minute and 53 seconds.
Suppose you're unable to be at Pimlico for the Preakness Stakes, then you'll also miss the traditional InfieldFest, an all-day festival in the Pimlico infield featuring top-rated music, food, tasty beverages, and the chance to mingle with the glitterati of racing.
Also, if this is your first time betting on the ponies, be sure to check out our horse racing betting guide for all the who, what, where, when, and why of thoroughbred horse racing.
Where to Bet on the 2022 Preakness Stakes
If you have a connection to the internet, you probably already know you don't have to be in Baltimore, Maryland, to bet on the 2022 Preakness Stakes. But you still might be surprised that you can bet on your pick in the Preakness from virtually anywhere in the world.
Of course, finding an honest and reputable online racebook to use can be time-consuming, so let us jump-start your search with our vetted suggestions listed above.
These books offer some of the best odds for the 2022 Preakness Stakes, and they also feature interesting bonuses and promotions.
On top of that, they'll host some of the top wagers you'll seek for this year's Preakness. Obtaining value is often the name of the game when it comes to betting on the Preakness, but I'll leave it to you as far as which site you call home.

Top Tip
Of course, it's wise to spread your options out. That's a big reason why we tend to offer multiple options in our betting guides; having more than one go-to sportsbook can ensure you have the best possible odds available to you. Consider using more than one of the Preakness betting sites above this year.
Picking the right site is a nuanced process. There is more that goes into it besides site offerings. A big piece to the puzzle first comes from knowing which horse(s) you want to back. To help you decide where to bet – and which horse to bet on – let's check out the most current 2022 Preakness Stakes odds.
Latest Odds for the 2022 Preakness Stakes
| | | |
| --- | --- | --- |
| Horse | Trainer | Odds |
| Epicenter | Steven M. Asmussen | +125 |
| Secret Oath | D. Wayne Lukas | +400 |
| Early Voting | Chad C. Brown | +350 |
| Rich Strike | Erick R. Reed | OUT |
| Simplification | Antonio Sano | +500 |
| Creative Minister | Kenneth G. McPeek | +500 |
| Skippylongstocking | Saffie A. Joseph, Jr. | +1200 |
| Un Ojo | Ricky Courville | OUT |
| Happy Jack | D. Wayne Lukas | +2500 |
| Rattle N Roll | Kenneth G. McPeek | +2500 |
| Shake Em Loose | Rodolfo Sanchez-Salomon | +3300 |
It's never too early to calculate who will win the Preakness Stakes. That's why everyone gets excited immediately after the Kentucky Derby, when the Preakness Stakes odds come out.
Even though final post positions are still up in the air for the 2022 Preakness Stakes, oddsmakers are already sorting out the probable contenders and ranking them accordingly.
As a bettor, that should excite you, as there is massive potential to get a steal if you hope on Preakness odds now.
The odds above for the 12 horses are the most current from Bovada and will most likely to be in the starting gate at Pimlico Downs on Saturday, May 21, 2022.
10 days before the race, Rich Strike was pulled from the race and will not be a Triple Crown winner. Epicenter was the Kentucky Derby's favorite to win, but can we say the same for the 2022 Preakness Stakes? Let's find out below.
Analysis for the 2022 Preakness Stakes Favorite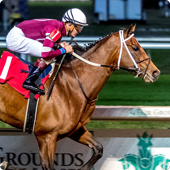 Steve Asmussen's single entry in the Preakness for owner Winchell Thoroughbreds, the three-year-old colt Epicenter, was also favored to win the Kentucky Derby. Despite getting beaten by nearly a length in that race, Epicenter remains the darling of the oddsmakers for the Preakness Stakes.
Epicenter won two of the early Kentucky Derby qualifying races, then put his name at the top of the Road to the Kentucky Derby leaderboard with victory in the Louisiana Derby.
For the record, he's finished in the money six in his seven career starts, four of those wins.
2022 Preakness Stakes Sleepers to Target
Rich Strike would have been a sleeper to target, as he won the Kentucky Derby and was still coming in at a fine price. However, to everyone's surprise, he will not be racing in the Preakness. His trainers decided to go with their "initial plan and rest him for a couple of weeks".
While the favorites have plenty of numbers to back up their popularity, there are a couple of underdogs that might surprise us.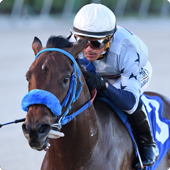 Simplification
This bay colt finished fourth in the Kentucky Derby, but the odds have him at +700. Trained by Antonio Sano for Tami Bobo and Tristan De Meric, Simplification finished six of his eight career starts in the money, winning three.
In March, his most useful win was the Fountain of Youth Stakes (Grade II), which put him on the R2KD leaderboard and ultimately earned him a starting position in the Derby itself.
Creative Minister
With the 80/1 longshot Rich Strike winning the Kentucky Derby this year, it might be time to take a look at other unlikelies—and the one that stands out for the Preakness is Creative Minister. With money finishes in all three of his career starts, the gray roan colt might just be poised to surprise us all.
The one problem is that the colt has never raced at the stakes level before. Certainly, he's won two of his three races, but those were his second maiden attempt and an allowance race at Churchill Downs earlier this month.
Breeders' Cup veteran Kenneth G. McPeek trains Creative Minister for owners Fern Circle Stables and Back Racing, LLC.
Skippylongstocking
Currently at +2000, the bay colt Skippylongstocking has a record that should make him a horse of interest in this 147th running of the Preakness Stakes. He finished third in the recent grade II Wood Memorial Stakes (behind Mo Donegal and Early Voting).
For the record, he's moneyed five of his nine career starts, winning two. Certainly not an obvious legend-in-the-making, but stranger things have happened.
Saffie A. Joseph, Jr. trains Skippylongstocking for owner Daniel Alonso.
Not sold on betting on Preakness sleepers this year? Just look back on the event's history to see some of the biggest upsets we've seen.
Best Bets for the 2022 Preakness Stakes
You can go with my best bets for the 2022 Preakness Stakes, or you can try a sleeper pick. To be frank, you can bet on whatever horse you want. All I hope is that my betting preview points you in the right direction. Just be sure you use the best online horse racing betting sites before finalizing your wagers.
Of course, sleepers are all fine and good when we're making speculative bets, but it's always a good idea to have money on the horses the best statistics. Here are the three most likely winners of the 2022 Preakness Stakes.
Epicenter
Since White Abarrio—my pick for the Kentucky Derby—finished that race in sixteenth place, you might want to take my recommendations for the Preakness with a dash of salt.
Still, Epicenter acquitted himself well in the Derby, finishing second, a mere ¾ of a length behind Rich Strike. Epicenter has proven that he's got the chops, and I think this is his opportunity to shine.
Secret Oath
One of the few fillies destined for the starting gate at Preakness 147, Secret Oath has a record an enviable record: Seven money finishes in eight career starts, five of those wins—including the Kentucky Oaks.
Her only other race against "the boys" was in the Arkansas Derby (Grade I) in April, where she finished third behind Cyber Knife and Barber Road. Her owner, Robert Mitchell, attributes the disappointing finish to her making her bid too soon and running too wide.
Secret Oath is trained by D. Wayne Lukas for Briland Farm (Robert Mitchell). If she wins the 2022 Preakness, she will be the seventh filly to do so in the race's 147-year history.
Early Voting
This dark by colt has exceeded the oddsmakers' expectations for at least year now. After fighting his way onto the R2KD leaderboard with a win in the Withers Stakes (Grade III), he bounced up in the standings to solidify his slot in the Derby with a second-place finish in the Wood Memorial Stakes in April.
His only other win was his initial maiden attempt back in December—he's only had three career starts.
His connections held him out of the Kentucky Derby—just like they did with Cloud Computing in 2017. The well-rested Cloud Computing won the 2017 Preakness, and his connections have to be hoping that strategy results in lightning striking twice.
Longtime Breeders' Cup veteran Chad C. Brown trains Early Voting for Klaravich Stables, Inc.
Prediction for the Preakness Stakes Winner in 2022
As I may have very broadly and openly hinted above, I see Epicenter winning the 2022 Preakness. He's got the chops; he's got the record—and he's got the will to make it happen.
Sure, we can hope that our chosen sleepers will prevail. But hope doesn't win horse races, so my money's on Epicenter.
Not enough? So, do you still need a little more encouragement? Here are some horse racing betting mistakes to avoid that will help you should you decide to bet.