Preakness Stakes 2015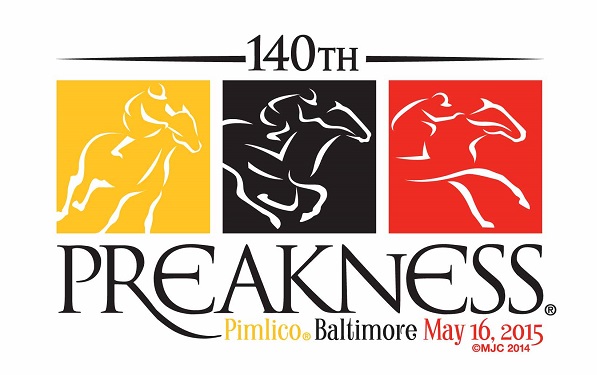 The Thoroughbred horse racing season is well underway following the 141st Kentucky Derby earlier this month. This Saturday, just two weeks later, it is the turn of Pimlico Race Course to host the next leg of the Triple Crown – The Preakness Stakes. The race is a chance for American Pharoah to prove that his victory in the Derby was just the start of things to come, while the other contenders will be looking to prove they have what it takes to beat him.
American Pharoah beat an impressive field at Churchill Downs, including his stable mate Dortmund. He'll be facing Dortmund and some other Derby runners again at Pimlico, along with some newcomers. The field looks like it will be significantly smaller than the Derby though, with just seven runners confirmed at the time of writing.
In this post I'm going to offer my thoughts on the upcoming race. I'll start with a recap of the Derby, and look at what we learned from it. I'll then take a look at each of the contenders and give you my views on where your money should be going.
Recap of the 2015 Kentucky Derby
In the days leading up to this year's Kentucky Derby, many racing experts were commenting that the 2015 field was one of the deepest and strongest for many years. There were two stand-out runners in the betting – American Pharoah and Dortmund, both trained by Bob Baffert – but it was far from a foregone conclusion that the race would be between just these two horses.
American Pharoah closed at odds of 5/2, and Dortmund closed at 4/1. Carpe Diem (7/1) and Firing Line (9/1) were the only other runners to close at odds of below 10/1, but a winner at longer odds couldn't be discounted. Materiality, Frosted and Upstart were among others considered to be worthy contenders, and it was hard to completely rule out the chances of any of the 20 horses due to run.
Nonetheless, much of the pre-race talk was focused on which of the two favorites would be successful. There was arguably a stronger case for Dortmund as he was six for six in his previous outings, but American Pharoah had a fine record of his own with four wins to his name.
Once the time for talking was over, and the race began, it was Dortmund who soon took the lead. This was a very promising sign for him, as in his previous two races he had hit the front early and stayed in first position the whole way around the track. Firing Line was only marginally behind him, with American Pharoah in third and followed closely by Carpe Diem. Behind these four something of a jam had developed, and there was plenty of jostling going on.
Carpe Diem had dropped off the pace by the halfway point, while Dortmund and Firing Line were battling it out at the front. This was not the first time these two were involved in such a duel, as Firing Line had closely challenged Dortmund twice before in previous races. Dortmund had got the better of his opponent on both those occasions, but by the time they made the turn for the final stretch it was Firing Line who was edging ahead.
American Pharoah was not far behind in third place at this point, having taken a wide run around the track. His jockey took him even wider for the final turn and, just as Firing Line was moving ahead of Dortmund, he stretched out and went past both. Firing Line continued to fight back as Dortmund dropped a little behind, but he couldn't get ahead of American Pharoah who made it first past the post by a single length.
Dortmund held off a strong finish by Frosted to hang on to third place, while Danzig Moon finished back in fifth. Materiality finished sixth, and his closing efforts in the race are worthy of a mention. He was blocked in for the early part of the race, and also lost a shoe, but put in a spirited charge towards the end when he finally found some space.
| | | |
| --- | --- | --- |
| Position | Horse | Lengths Behind |
| 1 | American Pharoah | N/A |
| 2 | Firing Line | 1 |
| 3 | Dortmund | 3 |
| 4 | Frosted | 3.25 |
| 5 | Danzig Moon | 6.5 |
| 6 | Materiality | 7.75 |
What We Learned from the Kentucky Derby
American Pharoah's winning time in the Kentucky Derby was not exceptional at just over two minutes and three seconds, but this is about the only negative thing that could be said about this horse. There was a lot of pre-race hype about this horse, and he pretty much lived up to it. It might be a bit premature to start talking up his chances of a Triple Crown though, and he shouldn't even be considered a certainty for the Preakness Stakes.
There can be little argument that American Pharoah put in an excellent display in the Derby, but it also has to be said that the way the race worked out was favorable for him. He managed to get ahead of the main pack before it got bunched up, and could set his sights on catching Dortmund and Firing Line without any obstructions. Those two were very much focused on their battle with each other, and this may well have played into his hands.
This is not to detract anything from American Pharoah's performance at all of course. He will be facing both Dortmund and Firing Line again in the Preakness though, and their respective performances in the Derby confirmed that they are strong competitors. It would not be at all unreasonable to assume that they are both capable of beating American Pharoah in the right circumstances.
The performances of Frosted and Materiality in the Derby, or at least the finishes they put in, also told us much about these two horses. It doesn't look like either of them will be running in the Preakness though, possibly because they are being saved for the Belmont Stakes in June.
2015 Preakness Stakes: The Runners
The current confirmed entries for this year's Preakness stakes are listed below, along with their odds of winning. There may be some additional entries to come too, but this list is accurate at the time of writing.
American Pharoah – 4/6
Firing Line – 10/3
Dortmund – 5/1
Divining Rod – 14/1
Danzig Moon – 16/1
Bodhisattva – 33/1
Tale of Verve – 50/1
I've already talked about the first three horses in this list, and you can find more information about each one in my post previewing the Derby, so I won't go into any more detail here. I will take a look at the others though.
Divining Rod
Owner: Lael Stable
Trainer: Arnaud Delacour
Jockey: Javier Castalleno
Sire: Tapit
Dam: Precious Kitten
Wins To Date: 2
This well-bred horse could have made the Derby following a three length win in the Coolmore Lexington Stakes at Keeneland in April, but the owners decided to wait for the Preakness. His victory in the Lexington was impressive, beating the well regarded Donworth, and he'll be relatively fresh coming into this Saturday's race. He'll be up against a higher standard of horse than he's used to though, so he'll have it all to prove.
Danzig Moon
Owner: John C. Oxley
Trainer: Mark Casse
Jockey: Julien Leparoux
Sire: Malibu Moon
Dam: Leaveminthedust
Wins To Date: 1
Outside the top three finishers in the Derby, Danzig Moon is the only runner from that race booked to take part in the Preakness as it stands. He hasn't been as talked about as the other three, for obvious reasons, but he shouldn't be discounted. His trainer felt he gave a decent account of himself in the Derby and potentially has more to offer. He also said that if there is any rain, which is a possibility, a sloppy track could favor him.
Bodhisattva
Owner: Jose Corrales
Trainer: Jose Corrales
Jockey: Trevor McCarthy
Sire: Student Council
Dam: Dr Cheryl P
Wins To Date: 3
With three wins to his name Bodhisattva knows how to get past the post first. One of those wins was in a stakes race at Pimlico too, so he's shown some aptitude on this track. His odds of 33/1 are reflective of the fact that he may well be outclassed in the Preakness though.
Tale of Verve
Owner: Charles Fipke
Trainer: Dallas Stewart
Jockey: Joel Rosario
Sire: Tale of Ekati
Dam: Verve
Wins To Date: 1
It took six races for Tale of Verve to land his first, and only, win, so it's tough to see him being competitive in this big step up. His trainer has insisted this horse is fit and ready for the challenge though, so a surprise performance is not inconceivable. It's also worth noting that Dallas Stewart has a history of getting longshots to perform well in major races.
2015 Preakness Stakes: My View
One of American Pharoah, Dortmund, or Firing Line is going to win this year's Preakness Stakes in my view, although I'm reluctant to completely rule anything out in this race. It looks like being a fairly small field, even by recent Preakness standards, so it's hardly unreasonable to say that anything could happen. However, I don't think it's at all likely that that the winner will come from outside the top trio in the Kentucky Derby.
I'm confident that these three horses are the best of the bunch, particularly given their performances in the Derby. I'm far less confident that I know which of these three is going to win though. American Pharoah's victory at Churchill Downs proved what many already suspected – that this a great horse, maybe the best of a generation – but I don't believe he is vastly superior to either Dortmund or Firing Line. I think we could again see a fairly close finish between these three horses.
My money will once again be going on American Pharoah though, despite the decidedly ungenerous odds. I like the fact that he is capable of staying behind horses and then turning up the pace when it's required. It is largely this that gives him the edge over the other two in my view. I don't think he'll finish far ahead of them at all, but I do think he'll be first past the post and that's ultimately what matters.