Pre-Opening Day Odds for Who Will Win the 2022 World Series

We've reached the dog days of Spring Training, and the 2022 MLB regular season is right around the corner. We made it through a long MLB offseason, and everyone is ready for opening day.
Many teams will take it one game at a time, but we're already looking ahead to the World Series. The 2022 World Series odds have seen movement via free-agent signings and trades. It only makes sense to give it one last look before opening day.
Here are the World Series odds ahead of opening day.
Latest 2022 World Series Odds
San Francisco Giants
+2000
Philadelphia Phillies
+3000
It shouldn't surprise anyone that the latest World Series odds have the Los Angeles Dodgers as the favorite. Los Angeles opened as the World Series favorite, and their odds have only improved.
Their MLB World Series odds give them a comfortable edge, but they have plenty of challengers. The Toronto Blue Jays and Houston Astros are the top teams in the AL. Toronto had a big offseason, while Houston has made the ALCS in five straight seasons.
The World Series betting odds packed a ton of teams in the (+1000) to (+1600) range, but there is value on the board. I'll discuss my favorite sleepers a little later, but two NL teams caught my eye. Can you find value in the 2022 World Series odds?
Bovada gives us the updated World Series odds. Head over to their site to check out the pricing of all 30 MLB teams.
Bet on MLB at Bovada

Visit Site
Top Contenders for the 2022 World Series
The World Series odds for an opening day give us an early chance to bet on the 2022 World Series. Let's see if your World Series prediction is among the top contenders.
Los Angeles Dodgers (+450)
The Los Angeles Dodgers open as the World Series favorite for the second straight season. Los Angeles finally climbed the mountain, winning the World Series in 2020. However, people questioned how much weight it carried because it came in a shortened season.
Los Angeles responded by tying a franchise record with 106 wins. They suffered a disappointing defeat in the NLCS, but they look as dangerous as ever.
Before the MLB lockout, they didn't make any moves, but their World Series betting odds swung after signing Freddie Freeman to a six-year, $162 million contract. Freeman is another piece to a Dodgers lineup that some call the best of all time.
Check out the accomplishments of their top players.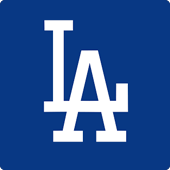 Freddie Freeman: 2020 NL MVP
Trea Turner: Led the MLB in Batting Average in 2021
Cody Bellinger: 2019 NL MVP
Mookie Betts: 2018 AL MVP
That's only a tiny part of their lineup. Chris Taylor, Justin Turner, and Max Muncy made the all-star team in 2021. It's hard to find a weakness in that lineup.
Now, let's talk about their pitching staff. Walker Buehler will lead the rotation after recording a 2.47 ERA and 0.97 WHIP in 2021. He is one of the top contenders for the 2022 NL Cy Young. Trevor Bauer likely won't pitch anytime soon, but Los Angeles has depth with Clayton Kershaw, Julio Urias, and Tony Gonsolin.
I imagine the Dodgers will be many people's 2022 World Series prediction.
Toronto Blue Jays (+800)
The Toronto Blue Jays had a great 2021 season, winning 90+ games for the first time since 2015. Unfortunately, that only resulted in a fourth-place finish in the AL East. The Blue Jays wanted to ensure that wouldn't happen again, so they went to work.
Toronto replaced AL Cy Young winner Robbie Ray with Kevin Gausman. Gausman had a breakout season, setting career highs with a 2.81 ERA, 1.04 WHIP, and 227 strikeouts. He'll lead a pitching staff that includes Jose Berrios and Hyun Jin Ryu.
Pitching is ultra-important in the postseason, but the 2022 World Series odds have the Blue Jays as a top contender because of their offense.
Toronto's offense was one of the best in 2021, but they lost Marcus Semien. The Blue Jays made a big move to replace him.
The Blue Jays are getting Matt Chapman in a 5-player deal with the A's, via @ShiDavidi.

Give us your thoughts on the trade… ? pic.twitter.com/pdeu5hmOmn

— Tim and Friends (@timandfriends) March 16, 2022
Matt Chapman is coming off one of his best seasons, hitting 27 home runs and 91 RBIs. His biggest asset is his defense. Chapman is a three-time Gold Glove winner at third base.
Vladimir Guerrero Jr. nearly won AL MVP last season and should be in contention this season. A lineup featuring Guerrero, Chapman, Bo Bichette, George Springer, and Teoscar Hernandez could give the Los Angeles Dodgers a run. I have the Blue Jays as a top team to hit the over on their 2022 MLB win total.
Toronto's bullpen is the only thing that can hold them back. It'll help to have a full season of Yimi Garcia and Trevor Richards.
Atlanta Braves (+1200)
I hope you didn't forget about the 2021 World Series Champions. The Atlanta Braves lost their best player midway through the 2021 season, but they defied the odds to win their first World Series since 1995.
Atlanta's roster will look a little different in 2022. Freddie Freeman, Jorge Soler, and Joc Pederson left in free agency to sign elsewhere. Losing Freeman goes well beyond the playing field, as he has been the face of the Braves franchise for over ten years.
The loss of Freeman did hurt the Braves' MLB World Series odds. However, they made a big trade to cover their basis.
The Braves acquired Matt Olson from the Oakland Athletics. Olson might not be a franchise icon like Freeman, but one could argue his talent makes the Braves better. Check out his numbers from the 2021 season.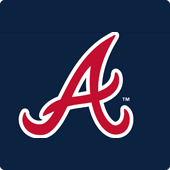 .271 batting average
39 home runs
111 RBIs
88 walks
All of those stats marked a career-high. Olson made his first all-star game and finished top 10 in AL MVP voting. Now he'll aim to help the Braves win back-to-back World Series.
The big question for the Braves is, when will Ronald Acuna Jr. return? In July, he tore his ACL and won't be ready for opening day. Thankfully, it sounds like he'll be back as early as May.
Atlanta signed Kenley Jansen to shore up an already elite bullpen. Combine that with a top-notch rotation, and the Braves look poised to go back-to-back.
Top Sleepers for the 2022 World Series
It has been a few years since we've seen a true long-shot World Series winner. Every World Series winner from 2010 to 2015 had (+2000) odds or higher. Let's check out the top sleepers in the updated World Series odds.
Milwaukee Brewers (+1500)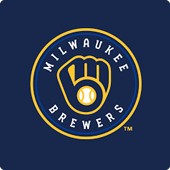 The Milwaukee Brewers have been flying under the radar lately. They had a down 2020 season, but Milwaukee has won 89+ games in the last three full seasons. They nearly made the World Series in 2018 but lost the NLCS in seven games.
The latest World Series odds have them in the second tier of contenders, but I wouldn't count them out.
Milwaukee has been pretty quiet this offseason. They acquired Hunter Renfroe and signed Andrew McCutchen, but those were their only impactful moves. The Brewers will largely rely on the same roster that won 95 games in 2021.
We've been talking about high-powered offenses, but the Brewers win with their pitching. They might have the best 1-2-3 punch in the majors with Corbin Burnes, Brandon Woodruff, and Freddy Peralta.
Check out their numbers from the 2021 season.
| | | | |
| --- | --- | --- | --- |
| | Corbin Burnes | Brandon Woodruff | Freddy Peralta |
| ERA | 2.43 | 2.56 | 2.81 |
| WHIP | 0.94 | 0.97 | 0.97 |
| Strikeouts | 234 | 211 | 195 |
Offenses will have enough trouble dealing with the Brewers rotation. Then, they'll have to face a bullpen that features Josh Hader and Devin Williams. I wouldn't want to face that unit in the postseason.
Last season, the biggest issue for the Brewers was their offense. They didn't have a single-player hit over .290, have 30 home runs, or 90 RBIs. In Milwaukee's defense, injuries played a significant factor.
Christian Yelich, Lorenzo Cain, and Kolton Wong missed over 40 games. A full season from those players will go a long way towards a World Series run for Milwaukee.
Philadelphia Phillies (+3000)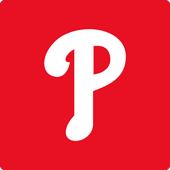 Did you know the Philadelphia Phillies have the second-longest playoff drought in the MLB? It doesn't seem like it, but the Phillies haven't made the playoffs since 2011. They're typically in contention for a wild card spot but always come up short.
I think they can take it one step further this season and make a World Series run.
Philadelphia isn't afraid to make big offseason moves. They signed Bryce Harper to a 13-year deal and acquired J.T. Realmuto in 2019. The Phillies made a pair of big moves to bolster their offense in 2022.
They signed Nick Castellanos and Kyle Schwarber to four-year deals. Castellanos is coming off a career year, hitting .309 with 34 home runs and 101 RBIs. Schwarber missed extended time but showed his potential with a historic home run stretch in June.
Both players have already made their impact in Spring Training.
The new guys showed out today?:

Kyle Schwarber:
1-3, HR, BB, 2K

Nick Castellanos:
2-3, HR, 2B, 2 RBI#Phillies #SpringTraining #RingTheBell pic.twitter.com/vVRqxufslN

— Phillies Alerts ? (@PhilliesAlerts) March 28, 2022
These signings and the Phillies' offense are why I have them as one of the best bets to make the 2022 MLB playoffs. Philadelphia's 2022 World Series odds will come down to their pitching.
Zack Wheeler nearly won the NL Cy Young award, but the rest of the rotation has question marks. Aaron Nola, Kyle Gibson, and Zach Eflin have potential, but can they perform well enough to help a World Series caliber team?
Philadelphia also has an uphill battle with their bullpen. They signed Jeurys Familia, but he hasn't been a full-time closer since 2018.
Do you have enough confidence to make the Phillies your World Series prediction?
Betting on Who Will Win the World Series in 2022
After dealing with the MLB lockout, baseball fans can't wait to see the start of the MLB season. The season will fly by, and we'll be talking about the World Series before you know it.
The 2022 World Series odds heavily favor the Los Angeles Dodgers, but do they have good value? It'll be interesting to see the odds for who will win the 2022 World Series later in the season.
Whether you want to bet on the 2022 World Series winner or are just getting started with baseball betting, there are countless variables to consider. To help get you more comfortable with betting on MLB in 2022, check out the helpful guides below.
September
Casino of the Month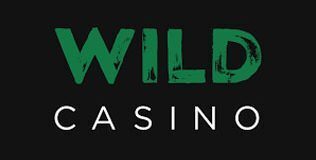 Welcome Bonus
250% up to $5,000