Pre-NFL Draft Betting on Who Will Win Super Bowl 2021 – Latest Odds and Prediction

All eyes are on the 2020 NFL Draft this week, but before we hear all the top college football names called off, it may pay to assess each team's chances of winning Super Bowl 55.
Why now? Because the second all 32 teams take those top players and add them to their rosters, the odds are going to be changed.
Some for the better, some for worse, but it's possible bettors won't get as good of a price on certain teams ever again than what they are right now.
That reality makes it at least worth taking a second to gloss over the 2021 Super Bowl odds. You can at the very worst see where each team stands going into the draft, and at best gauge who could offer the most betting value once the draft is over.
With that, here's a look at the pre-NFL Draft Super Bowl odds over at BetOnline, as well as a breakdown of the top favorites, some Super Bowl sleepers, and my ultimate prediction for 2021.
Latest Super Bowl 2021 Odds
Tampa Bay Buccaneers
+1500
New England Patriots
+2500
Los Angeles Chargers
+5000
Washington Redskins
+20000
Jacksonville Jaguars
+25000
The Chiefs won it all last year and return 20 of 22 starters, so it only makes sense that they're the early Super Bowl 55 favorites.
Baltimore is right behind them with reigning NFL MVP Lamar Jackson, but it gets real tricky in a hurry after that.
If you're looking for prices of note, consider the Buccaneers got quite the bump from the simple addition of Tom Brady. Green Bay was quiet in free agency and offers +3300 odds, while the Texans don't look very imposing thanks to some head-scratching moves by head coach and GM Bill O'Brien.
The bottom of the league in terms of worst Super Bowl 55 odds isn't all that shocking. Of three teams that share +25000 Super Bowl odds, though, the Giants may actually have the most raw talent to work with.
Favorites to Win Super Bowl 55
Call them what you will. They're favorites, top threats, the most logical contenders, what have you.
The reality is the Chiefs, Ravens, 49ers, and Saints all have the best 2021 Super Bowl odds and are currently viewed by many as the top teams in the AFC and NFC.
That isn't to suggest there isn't another tier of teams to keep an eye on. Tom Brady could enhance the Buccaneers, Aaron Rodgers and his Packers were in the NFC title game this past season, and even the Patriots feel a little disrespected these days.
But if bettors want concrete wagers, starting with those top four teams really does make sense.
Of the lot, it's tough to go against Kansas City. They have the best quarterback in all of football and showed time and time again last year that they are never truly out of any game.
Elite coaching, amazing quarterback play, continuity on the roster, and the drive to repeat all make KC the understandable favorites going into 2020.
If you want value in this group, though, look no further than the Saints.
Drew Brees is back for at least one more ride, Sean Payton continues to call the shots for a very well-constructed team, and New Orleans should be able to get even better via the draft.
Shooting themselves in the foot in each of their last three playoffs games — all of which have ended in the final seconds or in overtime (or both) — New Orleans may just need to get out of their own way to offer Brees a memorable swan song.
Super Bowl 55 Sleepers
Your definition of what a Super Bowl sleeper is could include or eliminate teams from any prospective list. To keep things copacetic, let's just cut out everyone listed at +3300 or better and agree to disagree on anyone else not included.
The teams above all have "sleeper-ish" price tags, and they all have at least a mild argument in stating their case as legit Super Bowl 55 threats. They just don't have the odds of a true Super Bowl contender.
Cleveland certainly did last year but obviously face-planted. With an actual head coach, a loaded offense, and a hopefully improved defense, betting on the Browns to win the Super Bowl is less crazy in 2020.
Tennessee literally got to the AFC title game last year and brought back Ryan Tannehill and Derrick Henry. Talk about no respect.
Arizona traded for DeAndre Hopkins and has a ton of raw offensive talent. After guys like Patrick Mahomes and Lamar Jackson won the league MVP in their second season, should we be ready for Kyler Murray to blow up?
The Falcons are stacked on offense, like always. If Dan Quinn's defense can finally step up, Atlanta just might have something here.
Ditto for the Bears, but the other way around. Khalil Mack heads a defense that still needs to be feared. Chicago's offense just needs to be better, and perhaps Nick Foles will end up being the answer.
Lastly, let's not completely write off the Rams. They've shed dead weight but still have a genius head coach, a talented offense, and a defense led by Aaron Donald.
Who Will Win Super Bowl 2021?
Do all roads for sure lead back to the Chiefs? Why not? Patrick Mahomes is the most gifted passer in the league, and nobody rivals Kansas City's absurd collection of weapons.
To top it off, Kansas City's defense remains talented and could be even better, while the team may boost their roster through this year's draft.
The top value play has to be New Orleans, as they are just too nice of a price considering their coaching, veteran leadership, and experience. If they can finally thwart off these playoff collapses, they could live up to their potential and go on one last dream playoff run.
There are also a few Super Bowl sleepers, as noted, but I don't think I like the idea of betting against the Chiefs.
Kansas City really doesn't have a major problem in their own division, the Ravens could take a small step backward, and the Patriots lost Tom Brady. Despite the path looking clearer than ever in the AFC, the Chiefs still feel like a mild steal at +600.
Things can change via the draft, while there is more to come in the next wave of free agency and injuries can always alter how you bet. For now, though, I don't see much reason to go away from Kansas City.
Whether you're biting on the Chiefs again in 2020 or not, keep tabs on the latest Super Bowl betting odds and all of the other major NFL betting markets in our NFL betting guide.
AUGUST
Casino of the Month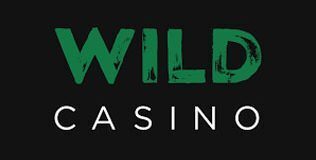 Welcome Bonus
250% up to $5,000
Read Review
Visit Site