Post-Draft Power Rankings – Where Each NFL Team Stands After the 2020 Draft

This is the Kansas City Chiefs' NFL world, and everyone else is just living in it. Patrick Mahomes and company just pulled off an improbable comeback to win their first title in 50 years, and it doesn't look like they plan on stopping.
Just about everyone agrees, too.
The Chiefs return 20 of 22 Super Bowl starters, are the consensus favorite to repeat anywhere you look to bet on the NFL, and they still stick at the top spot in the latest NFL power rankings.
Nothing has changed following the 2020 NFL Draft, either.
Kansas City made some strong picks and got even better, so there isn't a whole lot of logic working against them going into next season.
When looking at the NFL power rankings post-draft, it's more about seeing where the other 31 NFL teams fall in line.
Based on roster turnover and additions made via free agency and the draft, let's see where everyone comes in with a look at the NFL power rankings post-draft.
1. Kansas City Chiefs
The Chiefs were already unstoppable on offense, and then they went out and grabbed a guy in Clyde Edwards-Helaire, who could fit their system beautifully.
Kansas City has precious few flaws, the best quarterback in the game, and Tom Brady just left the Pats. Their path to another title is obvious, and there's no better way to kick off these 2020 NFL power rankings post-draft.
2. San Francisco 49ers
The Niners lost DeForest Buckner, Emmanuel Sanders, and Joe Staley but immediately replaced all three by drafting Javon Kinlaw and Brandon Aiyuk and swinging a trade for Trent Williams.
The Super Bowl hangover could be a thing, but it's awfully tough to actually downgrade the Niners when looking at where they rank in this league.
3. Baltimore Ravens
Lamar Jackson will be gracing the cover of Madden 21 this year, so bettors may want to ponder if the Madden curse is something to fear.
Beyond that, however, John Harbaugh has pieced together a title contender. If Jackson maintains his NFL MVP form, Baltimore can be as good as anyone in 2020.
4. New Orleans Saints
Drew Brees is back for (at least) one last hurrah, which gives the Saints a great shot at winning another title. He's got an elite supporting cast around him, so the sky remains the limit.
The real issue is the arrival of Tom Brady, which puts into question who will win the NFC South. Oh, and the Saints need to stop losing playoff games on last-second plays.
5. Tampa Bay Buccaneers
Is it a knee-jerk reaction to put the Bucs at 5th overall? Sure, but all the top Super Bowl betting sites have handed them +1200 odds to win the title, so they need to be taken seriously.
The arrival of Brady and a trade for Rob Gronkowski may not guarantee anything, but it does signal that Tampa Bay is serious about a championship run.
6. Dallas Cowboys
Every picture of Mike McCarthy has him looking like a kid in a candy shop these days. It's hard to blame him for his overly giddy appearance, though, seeing as the Cowboys offense is positively stacked.
Of course, that was the case in 2019, and this team went 8-8. If McCarthy can execute things better than his predecessor, however, Big D could have legit title aspirations.
7. Green Bay Packers
We've officially arrived at the "will the Packers trade Aaron Rodgers" stage of the legendary quarterback's career. He should probably give Brett Favre a shout, as the Hall of Famer has a clue as to how he might be feeling.
While the drafting of Jordan Love is puzzling, let's pump the brakes on a total meltdown in 2020. Green Bay still finished 13-3 and reached the NFC title game last year. It'd be foolish to cast them aside so quickly.
8. Minnesota Vikings
Kirk Cousins is here for the long haul, but Minnesota risked taking a step back when they traded away Stefon Diggs.
The good news is the Vikings are still built to contend in 2020, and this year's draft class was the best in the league. The present and future look bright.
9. New England Patriots
I'll admit it's tough to find the right spot for New England in these NFL power rankings post-draft. Brady is gone, and at the time of this writing, the Patriots haven't effectively replaced him.
That could be a death sentence, but Bill Belichick is a genius and has an opportunity to prove his system trumps Brady. The Pats fall, but I can't push them out of my top 10.
10. Buffalo Bills
Few teams have the defensive aptitude Buffalo does, and they only got better after landing one of the top 2020 NFL Draft steals in Iowa pass rusher, A.J. Epenesa.
The Bills also swung a trade for Stefon Diggs, which could be the move that gives them a shot at finally winning the AFC East. Let's just hope Josh Allen can be a bit more controlled moving forward.
11. Tennessee Titans
The Titans bit down hard on 2019 being the real deal. Mike Vrabel has done a fantastic job putting together an efficient, balanced attack, as well as a solid defense.
But investing big money in a running back and betting on Ryan Tannehill are true gambles. Will they pay off?
12. Seattle Seahawks
The Seahawks will only ever go as far as Russell Wilson will take them. Luckily, last year proved that's plenty far.
Unfortunately, Wilson can only do so much on his own. Seattle will continue to hang around, but a weak o-line and non-existent pass rush make life harder than it needs to be.
13. Indianapolis Colts
Indy is in win-now mode, which is the big reason why they took a chance on an aging Philip Rivers not being totally toast.
Rivers can still win games, and he's got a fine roster around him. The Colts are by no means a title favorite, but they'll be a team to watch.
14. Philadelphia Eagles
Carson Wentz gets a little extra push with the selection of Jalen Hurts in the 2020 NFL Draft, while the Eagles were also proactive in getting him some help.
Philly won a title just three years ago and remains pretty deep across the board. The NFC East could be a bit better than it was in 2019, though, so they can't afford another slow start.
15. Arizona Cardinals
Hey, Cardinals fans! You might love me now, but wait until you get a load of my 2020 NFC West predictions.
I am likely on my own in loving Arizona in 2020, as Kyler Murray could take a massive leap with DeAndre Hopkins heading a stacked offense. If Arizona's defense comes along for the ride, this Cardinals team could be a lot of fun.
16. Denver Broncos
I'll take a shot on the Cardinals in the NFC, and my big riser in the AFC is Denver. I'm a believer in Drew Lock, and it looks like John Elway is, too.
The Broncos wisely surrounded the second-year passer with elite passing game weapons and a stable of quality running backs. If Lock is the real deal, a huge jump from Denver could be in the works.
17. Pittsburgh Steelers
The Steelers are tough to peg. Mike Tomlin pulled off quite the job by merely staying competitive last year, but this team's hopes are attached to the right elbow of Ben Roethlisberger.
If Big Ben is healthy and still effective, Pittsburgh is to be feared. If not, they'll tumble down these post NFL Draft power rankings.
18. Houston Texans
Bill O'Brien is either a mad man that's about to lose his job, or he's a genius that will become a legend. Trading away DeAndre Hopkins and Jadeveon Clowney in successive years will do that to you.
Houston remains talented, but they're impossible to gauge. Luckily for them, they still hail from the winnable AFC South.
19. Los Angeles Rams
The Rams have simply lost too many viable bodies to fully trust going into 2020. Dante Fowler, Clay Matthews, Todd Gurley, Eric Weddle, and Brandin Cooks are all gone.
Sometimes, you can pull the "addition by subtraction" card, but the Rams certainly have their work cut out for them. I believe in Sean McVay, but LA could be in trouble here.
20. Chicago Bears
Khalil Mack heads a Bears defense that still has the potential to dominate, and David Montgomery could potentially lead a solid rushing attack.
The problem? Chicago still doesn't know if they have a quarterback, and that tends to be a pretty big deal.
21. Atlanta Falcons
Dan Quinn is still calling the shots, so it's tough to know what that even means anymore. The good news? The Falcons are still loaded offensively and did seem to make improvements on defense.
Unfortunately, Tom Brady's arrival makes winning the NFC South next to impossible. If Quinn and co. get off to another slow start, a new era could be ushered in sooner than expected.
22. Cleveland Browns
I want to believe in the Browns. However, as loaded as they are, there are too many question marks.
Cleveland kicked their head coach and GM to the curb, and we still don't know what they have in Baker Mayfield. In theory, this team is stacked and ready to rock. But we said that last year, too.
23. Las Vegas Raiders
I want nothing more than to buy into Jon Gruden and these Raiders. The defense is getting better by the day, and adding Henry Ruggs III really opens things up for this offense.
The missing link comes under center. Las Vegas still doesn't have a quarterback sports bettors can really get behind. Until they do, the Raiders may stay grounded.
24. Los Angeles Chargers
Justin Herbert is the future of the franchise, but how quickly will the Bolts turn to him? Los Angeles has the roster of a title contender, but they're unsure what to do under center.
I say Tyrod Taylor deserves his shot, but why delay the inevitable? This recurring debate will be a huge reason why LA doesn't make much noise in 2020.
25. New York Jets
Sam Darnold has a ton of potential, and New York has some weapons to go to war with. Sadly, he could continue to be held back by turnovers and Adam Gase breathing down his neck.
The Jets are a little closer than most suggest, but they probably need a coaching change before they can experience sustainable gains.
26. Miami Dolphins
The Dolphins are finally starting to look interesting. The franchise landed their quarterback of the future in Tua Tagovailoa, and excitement is brewing.
Miami still isn't close to contending, but they're building a winning squad and should be slightly better in 2020.
27. Detroit Lions
I thought the Lions were a little better than their record indicated in 2019, but 3-12-1 is still a disaster. Hopefully, a healthy Matthew Stafford makes a difference, and Matt Patricia can finally put his stamp on this defense.
Landing a stud cover man in Jeff Okudah in the 2020 NFL Draft certainly shouldn't hurt his chances.
28. New York Giants
Dave Gettleman continued his reaching tendencies in this year's draft, but that doesn't mean he and new head coach Joe Judge did a poor job.
In reality, New York has a pretty talented roster on both sides of the ball. They're still a year or two away, but Daniel Jones and co. should only get better in 2020.
29. Jacksonville Jaguars
Let the Gardner Minshew II era commence. The Jaguars are backing their unorthodox signal caller and hoping a good draft can help replace a lot of departing bodies.
In due time, maybe it will. But Minshew Magic is fighting an uphill battle as the face of this franchise, and it's unlikely it ends all that well.
30. Cincinnati Bengals
Joe Burrow comes in to save the Bengals. It's anyone's guess how quickly he makes good on that promise, but he certainly has the talent, production, and confidence you want in a franchise quarterback.
Burrow has a lot to work with on offense, but Cincy's defense should keep this franchise from making a huge leap anytime soon.
31. Washington Redskins
Ron Rivera takes over a Redskins roster that has some aging talent and a question mark under center. Could this be where Cam Newton goes? If so, the Redskins may jump a bit.
For now, Washington just doesn't have enough to get bettors or even their fan base excited.
32. Carolina Panthers
Lastly, the Panthers take a nosedive and file in as my 32nd team in these post-draft NFL power rankings.
Christian McCaffrey is a boss, and Teddy Bridgewater is a good game-manager, but this team is otherwise young and being directed by an unproven head coach.
In a suddenly top-heavy NFC South, Carolina has too much ground to cover.
2020 Post Draft NFL Power Rankings
When assessing the NFL power rankings post-draft, you start at the top with the Chiefs, and everything else seems to sort itself out.
Kansas City is favored to repeat as Super Bowl champs, and I won't argue that call one bit.
You can certainly state cases for a few teams to free fall in these post-draft NFL power rankings, while others could be argued up a bit higher. Hopefully, my reasoning above details my 2020 NFL power rankings well enough to defend the final list, though.
At any rate, it's still early in the NFL offseason, and teams can move up or down based on injuries, signings, releases, and schedule announcements.
Ranking each NFL team is more about fun than predicting anything, but if you plan on betting on the NFL in 2020, starting things off with a look at how each team stacks up to the rest of the league isn't a bad idea.
For constant updates on betting markets, the latest odds, and 2020 NFL predictions, check out our NFL blog.
AUGUST
Casino of the Month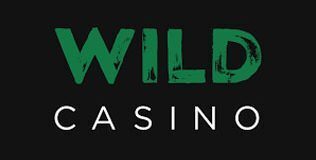 Welcome Bonus
250% up to $5,000
Read Review
Visit Site