Possible Upsets to Target in the Week of August 13th – 4 Upset Picks for Bettors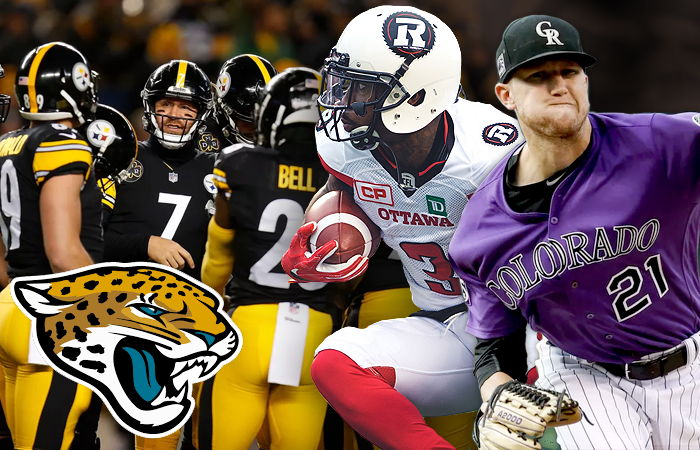 If you're hunting for great upset picks in the sports betting world, hopefully I've been helping you catch some big wins or at least think a little outside the box.
When you're dealing with volatile betting genres like the NFL preseason or taking on new sports that you may not hold elite knowledge in (see: WNBA and others), any advice can be good advice.
The plan is to help you get some big wins, though, and while my actual upset picks record hasn't been great so far this year, some big victories certainly have been had.
That wasn't really the case last week, where I took a look at some NFL preseason picks and also dabbled in MLB and WNBA.
I strolled in with a suspect 25-41-1 overall upset picks record, and despite finding some interesting value, things didn't quite break my way over the course of the week.
As always, I'll start with a full review of last week's picks, before moving on to my recommended bets for the coming week.
All odds that are referenced in this article were taken from SportsBetting.ag on 8/14/2018. These odds may have changed since the time of this writing.
Week in Review
Here's how last week shaped out for me.
Rockies over Pirates

+102

Braves over Nats

+160

Sky over Lynx

+157

Panthers over Bills

+125

Cowboys over 49ers

+165

Tiger-Cats over Blue Bombers

+175
Colorado got me started off with a solo win last week, but the Braves couldn't steal a big NL East series from the Nats. The series was tied 1-1 going into game three, but Washington prevailed to close out the series win.
I took a shot at some WNBA value and failed miserably, as the Lynx wiped the floor with the Sky.
I did get some nice value in NFL preseason play, as the Panthers (+125) scored a nice win over the Bills in Buffalo. I truly should have gone 2-0 with my NFL preseason picks, but Dallas blew a 21-16 win by coughing up a score to the Niners' third stringers with just 18 seconds to go.
Hamilton also blew another solid value pick, as they fell on the road to the Blue Bombers by just six points.
A 2-4 record isn't great, and it dropped me to 27-45-1 on the year.
That being said, I did hand you two solid upset picks, and the Sky loss was the only one of the lot that wasn't within striking distance until late in each contest.
It's still not a good record for a week's work, and the season record leaves a lot to be desired. Hopefully I can locate more value and hand in an elite run this week.
Let's dive into some of my favorite underdog plays at your favorite sports betting sites.
Colorado Rockies (+199) over Houston Astros (-215)
There are a lot of reasons to ignore this MLB upset pick on Tuesday night. For one, Justin Verlander is one of the best pitchers in the majors and will take the mound for the Astros.
Houston is also sitting atop the AL West, and with just a two-game lead, it's likely they'll do all they can to win this one. You can also note Colorado's lack of an elite arm toeing the rubber as well as their traditional struggles on the road.
That's all worth looking at, but you also need to pay mind to the price here.
The Rockies are getting bettors almost +200 to work with, and for as good as the Astros are, they're quite pedestrian (32-28) in their home park.
The Rockies tend to fly highest at Coors Field, but for a would-be bad team, an above .500 record (32-28) away from home really isn't too shabby. I always prefer to back the Rockies in Colorado, but they offer elite value and have a very dangerous lineup.
Let's not forget how bad Verlander looked in his last start, when he coughed up six runs (3 HR) to the Mariners in this very park. I doubt that happens again, but Houston still isn't at full strength, and Colorado is good enough to pull off this upset. At +199, they're worth a try.
Ottawa Redblacks (+210) over Winnipeg Blue Bombers (-250)
I'll take a crack at finally converting a CFL upset pick again this week. I think backing Johnny Manziel in his CFL debut two weeks ago was a pretty big gaffe in hindsight, while rolling with the Tiger-Cats last week nearly paid off.
In turning my sights to Trevor Harris and the Redblacks, I think I've found truly elite value. Ottawa is the class of the East Conference in the CFL at 5-3, and they'll be looking to add to a 2-2 road record.
It won't be easy against the explosive Blue Bombers, who are very tough to corral offensively and are stout (3-1) on their home field. Stopping the CFL's most potent offense will be a tall order – hence the elite price tag – but Ottawa has the tools on their side to pitch in for a nice shootout.
They'll need things to break their way, but if they can keep it close, I think the Redblacks look like a fine upset pick for this week.
Pittsburgh Steelers (+165) over Green Bay Packers (-190)
If this were the regular season, I would side with the green and gold on their home turf, but this is NFL preseason action, and anything can happen.
Aaron Rodgers is expected to start after sitting out of Green Bay's first preseason game, but after missing most of 2017 with a broken clavicle, the team figures to play it safe with him.
The Packers do have three viable backups behind him, but Brett Hundley and DeShone Kizer are turnover-prone.
Green Bay has nice depth across the board, but I think the Steelers could match wits with them early if they play their starters as well. They also benefit from solid depth, as Mason Rudolph, Joshua Dobbs, and Landry Jones give them their own stable of quarterbacks to rally behind.
As far as depth, coaching, and overall talent goes, these teams are very evenly matched.
Like I already said, I'd expect this tie to go to the home if it was being played during the regular season. Games in the preseason are notoriously unpredictable, though, especially when the two teams are of similar quality.
A game like this is pretty much a coin-flip. I give both teams around a 50% chance of winning, so there's some real value to be had here in backing the Steelers at the available price.
Week two of the 2018 NFL preseason kicks off on Thursday night, and nobody on that three-game slate offers more upside than Pittsburgh at +165. In fact, one could argue they're the best NFL preseason underdog pick of the week.
PICK
Pittsburgh Steelers
+165
Jacksonville Jaguars (+180) over Minnesota Vikings (-210)
Teams are going to slowly start giving their top guys a little more run, which means we could see a pretty fun quarter or two when the Jags and Vikes face off on Saturday.
Both teams boast elite defenses and quick-strike offenses that can run the ball. On paper, they're rather evenly matched, but whoever jumps out early figures to hold the edge.
I'm leaning toward the Jags, as they offer an awesome price and happen to have the more impressive (and deeper) defense. Minnesota does have superior offensive depth, but I'm hoping the Jags can tighten things up early and hold on to the win.
PICK
Jacksonville Jaguars
+180
Summary
This is actually a pretty quiet week for upset picks.
Short of just saturating this column with NFL preseason picks and MLB upset picks that won't have actual lines for days, these four plays look like some of the best action on the board.
The MLB has been very volatile all year, and CFL upset picks have been hard to come by so far. The NFL preseason is obviously incredibly unpredictable as well.
That being said, you know elite betting value when it stares you in the face, and I think I have a few good opportunities to add some wins to my record. Hopefully it helps you add to your sports betting bankroll as well!