Hide Bonus Offers
| | | | | |
| --- | --- | --- | --- | --- |
| #1 | BetOnline Sports | 60% Up To $1,000 | Visit Site | BetOnline Sports |
| #2 | Bovada Sports | 50% Up To $250 | Visit Site | Bovada Sports |
| #3 | BetUS | 125% Up To $2,500 | Visit Site | BetUS |
| #4 | Everygame | 100% Up To $500 | Visit Site | Everygame |
| #5 | MyBookie | 100% Up To $1,000 | Visit Site | MyBookie |
Popular Features at Online Betting Sites

Sports betting went online in the 1990s, and the whole experience of betting on sports changed immensely.
Using the internet for your sports gambling offers plenty of advantages. It's easier and more convenient for one thing, and the odds are typically higher than at land-based sportsbooks and bookmakers.
What I like most about betting online is the betting sites' desire to constantly improve their platforms. They use the latest technologies to regularly add new and exciting features.
Over the years, sports gambling sites have brought us live betting, bet builders, and so much more. Some of these features simply make betting even easier, and can also help us win money if used in the right way.
In this post I explore a few of the top features at online betting sites and cover the basics of how they work.
Bet Builders – Make Your Own Wagers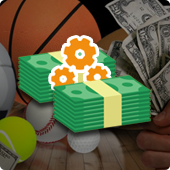 Let's begin with an innovation that has opened the door to many unique betting opportunities. More and more online sportsbooks are implementing bet builders nowadays and I expect this trend to continue.
This feature allows you to combine various selections and create your own bets from scratch. Just pick the markets you would like to bet on and the bookmaker will offer you odds on the final combination.
This is a really cool way to find value in unusual places or simply have fun and go after a huge payout on a single event.
There are certain downsides that come along with bet builders, and they are currently available almost exclusively for mainstream leagues, but they remain a powerful tool in the hands of the prepared bettor.
If that sounds interesting, check out our guide to the top betting sites for bet builders. This guide also includes instructions on using the feature and some tips for making money with it.
Live Betting – Bet on Games In-Play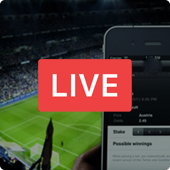 One of the oldest and most beloved features on my list is live betting. It's available at all the leading betting sites and offers the chance to place wagers while sporting events are running.
I'm a big fan of this one because the traders and odds compilers of the betting sites don't have much time to prepare the lines and the prices. That leads to more value in the odds in comparison to traditional pre-game markets.
Another huge plus is that you can combine stats and the eye test for immediate results. Just watch your favorite sports and go for it as soon as you notice a good wagering opportunity.
The variety of markets and events covered by the best live sports betting sites is staggering, so there are definitely good opportunities for making money.
Live Streaming – Watch While You Bet
Some betting sites offer their customers live streams of the events that are available for in-play wagers. You can watch the NBA, some of the top European soccer leagues, big tennis tournaments, and other sporting events for free.
That's a great way to improve your live betting results without additional investments for paid TV channels or by avoiding the additional delays that come from illegal live streams.
On top of that, the betting sites often deliver live stats, so you can combine your own impressions with objective numbers for the best results.
Check out our list of sports betting sites with live streaming to find out more.
Cash Out – Settle Your Wagers Early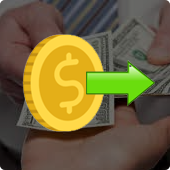 I'm not a huge fan of the cash out feature because I believe that most people are overusing it. It can be a beneficial tool for bettors who use it wisely, though.
Essentially, cash out allows you to settle a wager before the event has finished. You can secure some profits if your bet is going well or reduce your losses if it isn't.
The main advantage of the feature is that it gives you more control over luck and unforeseen circumstances. You can avoid late drama by closing your bets before the end of the game, and that's very useful if there's a lot of money on the line.
Another good use of cash out is to close bets when you have a good reason to believe that the money you're offered more than you SHOULD be getting. This is basically the same as the value betting approach you should use when selecting your initial wagers.
What you need to remember is that the betting sites add extra margin to cash out settlements, and they are often giving you less cash than a wager is worth. For example, if your bet is worth $10 according to their estimation, you will be offered $9.50 or so to close it. That's why you shouldn't use cash out too often.
The feature remains handy if you use it right, so I recommend that you check out our list of trusted cash out betting sites.
Bonuses and Promotions – Get Added Value
I'm not sure that the bonuses and promotions at betting sites technically qualify as a feature. They certainly can help you win more money, though, so I decided to include them here.
The competition for customers between all the sportsbooks online is huge, and that works in your favor. They want you to bet with them, so they'll incentivize you to do that.
The welcome bonuses at most sites are worth hundreds or even thousands of dollars. And that's just the start.
Most online bookmakers have various ongoing promotions like reload bonuses, odds boosts, loyalty programs, contests, and more. If you explore all the available opportunities and make the best of them, you can significantly boost the value you receive for your money.
If that sounds appealing, you should take a look at our recommended betting sites for bonuses and promotions.
Mobile Apps – Bet Whenever You Want
Every respected sports gambling site nowadays has a reliable mobile version that works on all popular phones and tablets. Whether it's a native betting app or a mobile-responsive betting website, you can easily access your account on the go and that's awesome.
It means you can place your wagers at any given moment, so there's no danger of missing out on a great betting opportunity because you are not at your computer.
The opportunity to bet on mobile is especially useful for live wagers. You can watch a game in a bar, or even attend a sporting event, and bet on it at the same time.
If you add the fact that some betting sites have special promotions if you use their apps, it's easy to see how the feature can increase your returns.
Conclusion
You should definitely try to take advantage of all the features available online to make money when betting on sports. Some of them require you to be cautious, but the overall impact on your returns can be overwhelmingly positive.
I expect more innovations in the future as the industry's competition forces all sportsbooks on the internet to invest in new ways to stay ahead of the curve.
That's why I recommend you to keep your eyes open and follow all the latest features your betting site introduces.