Which Players Are Most Likely to Make the English Squad For the 2021 European Championships?

UEFA was reluctant to postpone Euro 2020 for some time but had to take action eventually given the current state of the world. Most of the top European competitions have been canceled indefinitely.
The governing body decided that Euro 2020 will take place in 2021 instead, and I believe this was the right decision. It gives the continent time to recover and come back to the sport when it's ready.
The move will certainly change the tournament and the squads of all teams involved because one year could be a lifetime in the game of soccer. That made me ask myself what will happen with some of the biggest nations and what kind of group of players they will have for Euro 2021.
In this post, I'll be projecting the England Euro 2021 squad and the players who have the best chance to make Gareth Southgate's group.
Goalkeepers
Jordan Pickford (Everton)
Dean Henderson (Sheffield United/Manchester United)
Nick Pope (Burnley)
I don't think there will be any changes in the personnel when it comes to the goalkeeper position. If Jordan Pickford, Dean Henderson, and Nick Pope are fit and anywhere near close to their best, they will represent England in Euro 2021.
However, the pecking order might be different compared to 2020. Pickford was expected to be in the starting lineup. The Everton man was Southgate's number one choice during the World Cup in Russia and didn't disappoint.
That wasn't the case this season, though, as Pickford made several big mistakes in the Premier League. He was brilliant in many other games, but the lack of consistency is a concern that might open the door for Dean Henderson.
The youngster has been fantastic for Sheffield United, and it'll be interesting to see what happens next. The player is on loan from Manchester United, and the Red Devils might be tempted to recall him. Either way, Henderson is becoming England's top goalkeeper fast.
The third member of the squad will most likely be Nick Pope. The Burnley goalkeeper is not as flashy as the other two on the list, but he's a reliable player that rarely makes any mistakes.
Defenders
Ben Chilwell (Leicester City)
Brandon Williams (Manchester United)
Trent Alexander-Arnold (Liverpool)
Aaron Wan-Bissaka (Manchester United)
Harry Maguire (Manchester United)
Joe Gomez (Liverpool)
John Stones (Manchester City)
Fikayo Tomori (Chelsea)
I don't see how anyone could move Trent Alexander-Arnold from the starting right-back position, and Aaron Wan-Bissaka is the best backup here.
The situation is way more difficult on the left. As it stands, Ben Chilwell is the starter, and I think he should be able to keep his place. The other spot is hard to predict, though, with plenty of guys having a chance.
Some believe that Arsenal's Bukayo Saka could get the nod because of his phenomenal performance for the Gunners this season. They tend to forget that the youngster is actually a winger, and once Kieran Tierney is back, I expect to see Saka further up the pitch.
That excludes him from the list, and I believe another young talent will take full advantage. Brandon Williams has shown a lot of potential for Manchester United, and if he can make the position for the Red Devils his own, Gareth Southgate might take him to Euro 2021.
There were some question marks over the heart of the defense, too. Harry Maguire and Joe Gomez look certain if they are fit. I would still call John Stones because of his ability on the ball, and that leaves one open spot.
There are plenty of guys who would be optimistic about claiming it, but I like Fikayo Tomori the most. Frank Lampard showed this season that he is willing to give youth a chance, and Gareth Southgate has done the same in the past.
I expect Tomori to start more regularly for Chelsea, and this will open the door to the English squad, too.
Midfielders
Jordan Henderson (Liverpool)
James Maddison (Leicester)
Jack Grealish (Aston Villa)
Eric Dier (Tottenham)
Mason Mount (Chelsea)
Harry Winks (Tottenham)
I think a couple of players are simply certain for the midfield, and Jordan Henderson is one of them. He might be more suited to a different role with Liverpool, but he will be England's main holding midfielder.
The other guys who will fill in there are Harry Winks and Eric Dier. This inclusion of the latter might be surprising for many, but I think that Dier is one of the few that could be in that role, and I expect an improvement from both him and the club.
That leaves enough room for three creative midfielders for the number 10 role. James Maddison would be my number one choice, with Jack Grealish and Mason Mount in the mix, too.
That would leave the likes of Alex Oxlade-Chamberlain, Phil Foden, and Dele Alli out, but the zone is simply too packed. The Liverpool midfielder is versatile, so he has the highest chance of the trio, in my opinion.
On the negative side, Oxlade-Chamberlain's injury record suggests the risk of him not being fully fit is too high to ignore in my projections.
Forwards and Strikers
Harry Kane (Tottenham)
Tammy Abraham (Chelsea)
Raheem Sterling (Manchester City)
Jadon Sancho (Borussia Dortmund)
Marcus Rashford (Manchester United)
I'm sure that Gareth Southgate had a lot of sleepless nights because of the injuries of Harry Kane and Marcus Rashford. Both were expected to make it for Euro 2020, but I'm not so sure that was going to be the case.
As it stands, both men will have more than enough time to recover before 2021 and return to the English squad. It'll be interesting to see if Kane will still be a Spurs player, as there is interest from Manchester United and plenty of other top European clubs.
Either way, I don't see how the likes of Kane, Rashford, Jadon Sancho, and Raheem Sterling won't be included. They are too good, and unless someone gets injured, they have an almost automatic spot in the squad.
That leaves one place open, and as it stands, it's between youngsters Tammy Abraham and Mason Greenwood. I think that the Chelsea target man can be a better backup for Kane, which would be enough for him to get the nod.
Final Words
Naturally, my projected English squad for Euro 2021 is based mostly on the assumption that the players above are fit and don't go through a terrible slump in their form before the tournament starts.
What do you think about my squad? Do you agree with my picks, or do you have other ideas? Feel free to let me know in the comments below. Also, check in with our soccer blog for more content.
AUGUST
Casino of the Month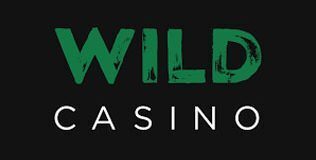 Welcome Bonus
250% up to $5,000
Read Review
Visit Site