Players That Could Be Huge Steals in the 2019 NBA Draft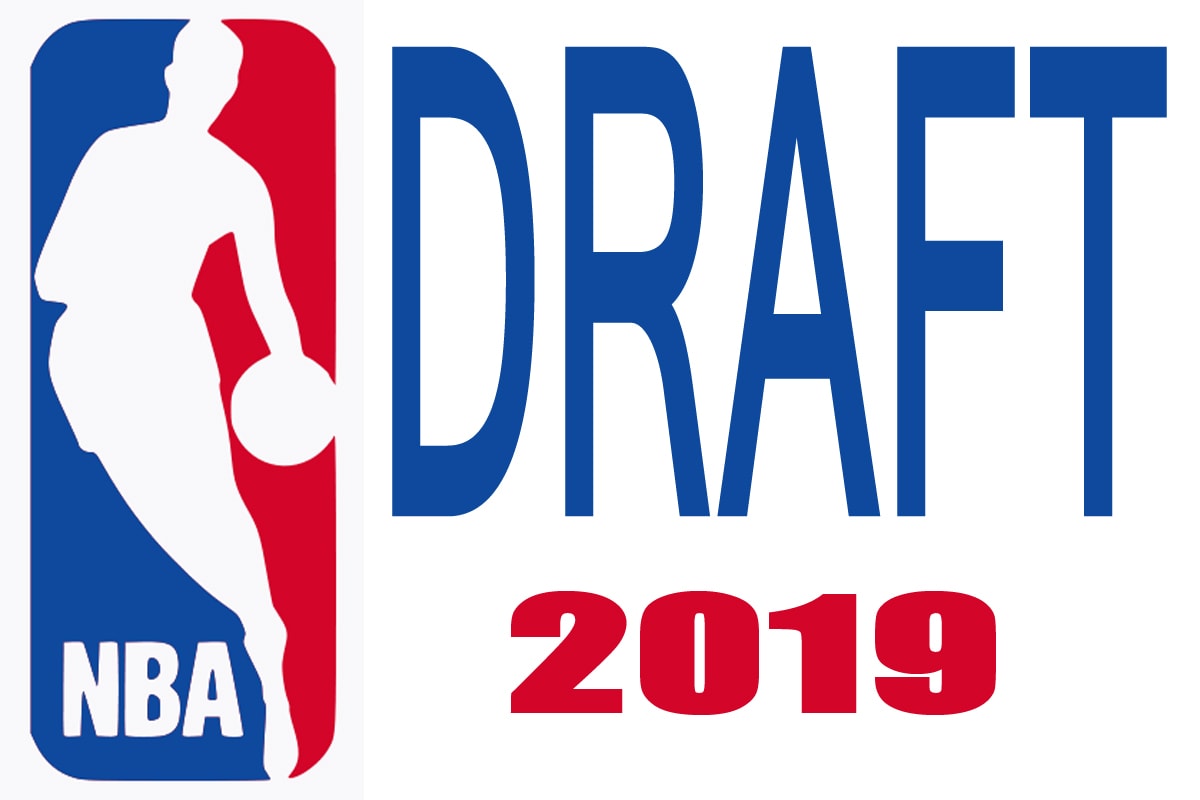 The 2019 NBA Draft is all about Zion Williamson. I'm not here to knock it, either.
Williamson is a freak of nature, and even if you don't love his game for the NBA, you have to admit passing on him with the first pick in this year's draft would probably be a catastrophic mistake.
The New Orleans Pelicans probably agree.
It's insane how this team lucked their way into the spot they're in. Anthony Davis demands a trade, and with one superstar headed for the exits, the Pels inherit another.
I'd say the Pelicans were lucky if I wasn't certain Williamson himself would be headed elsewhere in a handful of years.
But let's not get ahead of ourselves. I have Williamson going first overall in my latest 2019 NBA Mock Draft, and I'm joined by thousands of online NBA writers who agree.
RJ Barrett and Ja Morant round out a very impressive top-three this year, too, making the top of the draft immensely talented and extraordinarily heavy.
That's just three elite prospects, though. Where do we go from here?
Biggest Second-Round NBA Draft Steals Ever
Make no mistake about it. This draft is about Zion and, to a lesser extent, the two viable prospects that immediately follow him.
We shouldn't forget about that, but every draft is littered with two things: busts and second-round steals.
I'd like to focus on the latter, just because this year more than ever, those sneaky second-round draft sleepers appear to be ignored.
Recent drafts tell us we shouldn't gloss over the second round of the NBA Draft, though. Here's a quick rundown of the biggest stars discovered in round two since 2010.
Pick 36: Malcolm Brogdon, PG, Milwaukee Bucks (2016)
Pick 32: Montrezl Harrell, PF, Houston Rockets (2015)
Pick 40: Josh Richardson, SG, Miami Heat (2015)
Pick 38: Spencer Dinwiddie, PG, Detroit Pistons (2014)
Pick 41: Nikola Jokic, C, Denver Nuggets (2014)
Pick 46: Jordan Clarkson, PG, Los Angeles Lakers (2014)
Pick 35: Draymond Green, PF, Golden State Warriors (2012)
Pick 39: Khris Middleton, SF, Detroit Pistons (2012)
Pick 31: Bojan Bogdanovic, SF, Miami Heat (2011)
Pick 38: Chandler Parsons, SF, Houston Rockets (2011)
Pick 60: Isaiah Thomas, PG, Sacramento Kings (2011)
Pick 33: Hassan Whiteside, C, Sacramento Kings (2010)
Pick 40: Lance Stephenson, SG, Indiana Pacers (2010)
There are honestly even more guys like Jae Crowder and others you can touch on. And this is just over the last nine years.
Throughout NBA Draft history, there have been some quality gems unearthed in round two. From the above list of names, we have numerous players who offer elite versatility, high-level scoring, and/or have made a big impact already in playoff basketball.
In recent memory, Draymond Green is easily the biggest name that stands out in terms of playoff success. Nikola Jokic may already go down as one of the best overall players to ever be drafted in the second round.
Regardless, the point is clear: second-round picks can be valuable, and if you spend them wisely, you just might land a quality role player or solid starter.
Maybe, just maybe, you may even have a shot at selecting a legit superstar.
2019 NBA Draft – 5 Amazing Round-Two Sleepers
What is a true NBA Draft sleeper? Specifically in conversation with the second round, I'm talking about guys who have legit first-round talent and for whatever reason aren't projected to hear their name called within the first 30 picks.
The 2019 NBA Draft is very top-heavy. The lottery is still very strong, but there is a noticeable drop-off after those first three prospects.
Because of this, the middle of round one and early second round blend together in a hurry. You could nominate some round-two prospects for round one and end up sliding actual first-round prospects down a bit as well.
For me, the following five guys are legit second-round sleepers that will almost certainly be taken in round two.
Of course, it's my opinion that it could be a mistake to allow that to happen, creating instant value for whoever plucks them off the draft board.
Chuma Okeke, F, Auburn
A few players that are at least fringe first-round prospects could slide a bit due to injury. Chuma Okeke, one of the stars of the 2019 NCAA tournament, is one of them.
Auburn advanced to the Final Four in large part due to a strong March Madness display from Okeke, specifically a brilliant performance (20 points and 11 rebounds) in a Sweet 16 win over the 1-seeded North Carolina Tar Heels.
It's safe to say Okeke wasn't exactly a first-round lock prior to a strong tourney run. You can probably say the same now that he's recovering from a torn ACL.
That's going to be enough to potentially keep him out of the first round, even though Okeke displays a highly versatile skill-set, good size, and strong overall athleticism.
Okeke reminds me a lot of Jabari Parker, but he projects as a better shooter at the next level, and I don't think there's a chance he'll be close to the mess of a defender Parker has proven to be.
There is a solid ceiling here. At the very worst, Okeke can play up to three spots in the NBA and is a strong two-way presence. If GMs can look past the knee issue, they could get a nice glue guy early in round two.
Luguentz Dort, SG, Arizona State
Dort is not the versatile utility man that Okeke is, but he's still underrated in his own right. Dort lacks ideal size and range for the next level, but I doubt his height will really matter when it's all said and done.
The reason? Dort makes up for it in strength, physicality, and general athleticism. Think a poor man's version of Zion Williamson playing a slashing shooting guard position.
Dort is absolutely going to need to work on his consistency, efficiency, and range. But in just one season at Arizona State, he flashed immense upside as an overall scorer.
Aggressiveness is a harder thing to coach than people realize. Dort needs to dial things in at times, but he can put an offense on his back and has the potential to be a star isolation scorer in the NBA.
Even better? He's a capable defender, and he's still young. I love where he's at mentally, and if he can iron out some of his efficiency wrinkles, he could be a major steal in the second round.
Dylan Windler, SF, Belmont
Windler is the classic round-two prospect who few will pay much mind to. He's a scrawny white guy who relies on outside shooting. They make millions of these.
Except Windler has a lot of attributes NBA teams covet. He's tall with nice length, rebounds at an elite rate (10 rebounds per game), is extremely efficient, can score in a number of ways, and of course hit from outside at an absurd 42% rate.
Windler also put up 21 points per game in his final season with the Belmont Bruins, one in which his squad finished 27-6 and nearly edged out Maryland in the first round of March Madness.
Belmont got a cool 35 points and 11 boards out of Windler in that game, further showing how big he can come up in huge situations.
Windler doesn't look like much when you first see him, but he shoots the ball absurdly well and has the size and length to be a very effective player at both ends of the floor. I think it gets him drafted, and if it has him going in the second round of the 2019 NBA Draft, he could go down as a considerable steal.
Terance Mann, SG, Florida State
Mann is far less prolific than Windler, but he's arguably the superior NBA prospect. The Seminoles star didn't score much in college, but he also wasn't asked to.
Mann was actually quite efficient, turning 7.9 shots per game into 11.4 points per game (50.5% shooting from the floor, 39% from long range).
That kept us from knowing for sure if he's well-rounded enough to be a superstar, but it also showed us that an exceptional athlete with plus size and length knows how to carve out a spot for himself.
Mann has athleticism in spades, whether it comes to life in the form of shot-blocking, put-back dunks, or strong defense.
A lack of aggressiveness and overall consistency are holding Mann back, even though he has all the tools of a potential superstar. Teams will be scared off by this, but the right NBA franchise will know how to convert Mann from a second-round pick to an absolute steal.
Luka Samanic, PF, Croatia
I could list several other potential second-round picks that could be killer NBA Draft sleepers, but I'll cap things off with Samanic.
Nothing suggests Samanic is a lock to go in the first round, even though he is an extremely polished and versatile offensive player.
With so many viable overseas talents breaking through over the years, you'd think more teams would be boosting someone like Samanic up their draft boards. The only problem is Samanic isn't currently projecting as a superstar in the NBA.
One major reason for Samanic's shaky draft stock is his tendency to disappear in games. More accurately, though, would be pointing out that he doesn't always seem ready (or aware) to make a key play.
Focus, consistency, and aggressiveness are certainly question marks, but Samanic is unbelievably skilled for a big man. He can stroke it from deep, he can finish around the basket, he has a soft touch, and he runs the floor like a guard.
Samanic probably needs to get stronger in addition to becoming more assertive. But he's offensively beyond his years and could hit a court and contribute from day one.
His shortcomings from a mental perspective should keep him in round two, but any team that rolls the dice on his demeanor taking a turn for the better could get a huge gift.
Who Is the Top Sleeper in the 2019 NBA Draft?
I honestly think any team that drafts any of the five aforementioned prospects is getting a heck of a player. All of these guys are pretty versatile, athletic, and the majority of them offer a reliable jumper that is necessary for today's game.
Of the options above, the guy I'd be most after would be Terance Mann.
The only direct knock on Mann is that he doesn't seem to know how good he is or can be. He's immensely talented and so versatile, yet he either picks his spots poorly or flat-out defers to teammates.
This can be a sign of a true teammate, willing passer, and consummate role player that buys into his job and his team's system. For a guy being taken in round two, that really is a good thing, and teams will want him to continue with that mentality to a degree.
I just think he's better than that.
Mann is NBA-ready as he stands. He has the size, length, athleticism, shooting, defense, and overall scoring ability to be a star. But if he's not, he can start or come off the bench and give his next team strong minutes.
You can't ask for much more than that — especially in the second round of the draft.
While these five guys could end up being sneaky NBA Draft sleepers, they also all have a chance of working their way into round one. If you plan on betting on the 2019 NBA Draft via player prop bets, keep that in mind if their names pop up in wagers.