Hide Bonus Offers
| | | | | |
| --- | --- | --- | --- | --- |
| #1 | Bovada Sports | 50% Up To $250 | Visit Site | Bovada Sports |
| #2 | BetUS | 125% Up To $2,500 | Visit Site | BetUS |
| #3 | MyBookie | 100% Up To $1,000 | Visit Site | MyBookie |
| #4 | Everygame | 100% Up To $500 | Visit Site | Everygame |
| #5 | BetOnline Sports | 60% Up To $1,000 | Visit Site | BetOnline Sports |
Player Props for the 2019 NFL Draft – Best Bets to Target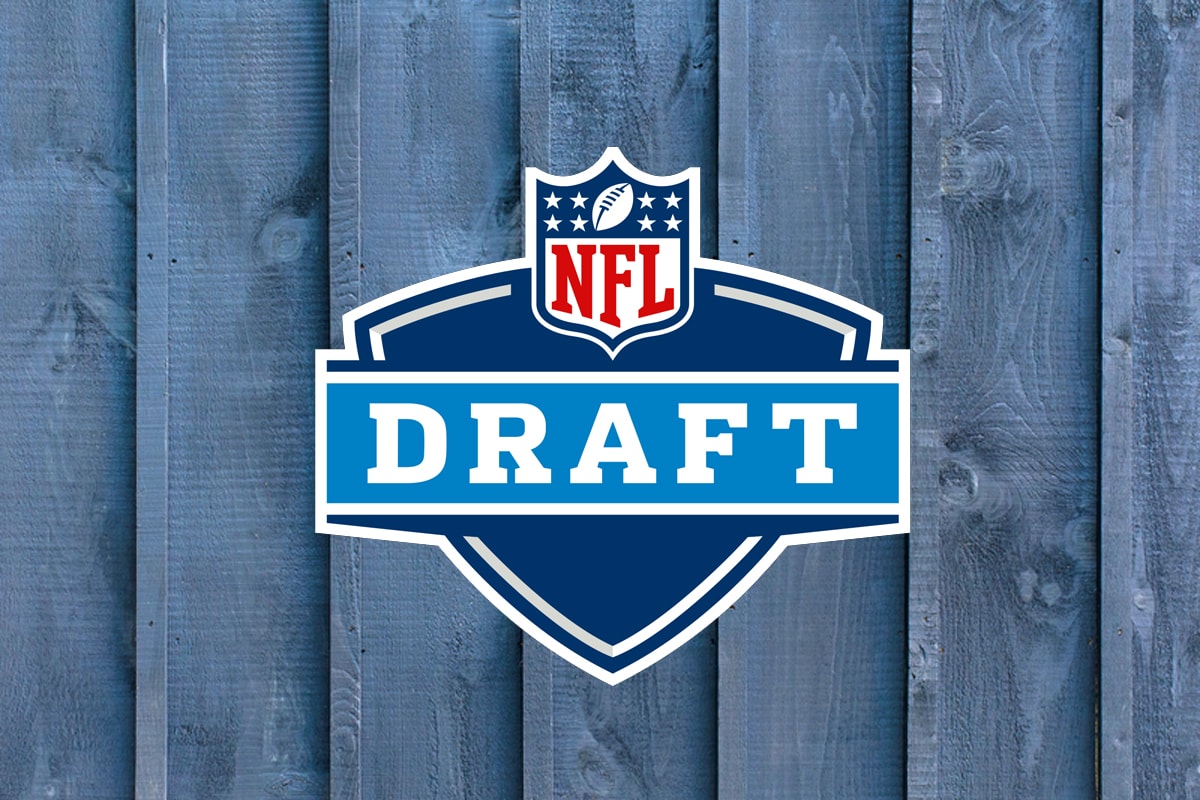 It's quite fitting that the 2019 NFL Draft is in the month of April. Game of Thrones is back on HBO, March Madness just ended, and in due time, we'll get Avengers: Endgame in theaters.
It's an intense, entertaining, and drama-drenched period of the year. Nobody knows what to expect, other than to expect the unexpected.
That's been made clear up top. The Arizona Cardinals own the #1 pick in this year's draft and aren't afraid to wield its power. Whether that means they're actually spending that pick on Oklahoma quarterback Kyler Murray or not, of course, remains to be seen.
For now, the remainder of the draft is being held hostage until the Cardinals decide what to do. Before they drop that first bombshell on the NFL media world, though, bettors everywhere can capitalize on the sheer lack of knowledge across the league and bet on the 2019 NFL Draft in regards to how it all plays out.
League executives haven't been shy about knocking expert mock drafts, suggesting would-be NFL geniuses don't have a clue what will happen outside of the first 10 picks.
Newsflash, everyone: nobody knows what's happening from the first pick. We can all try, though, and if we're correct at all, we can make a little money off the draft.
With that, let's take a look at my best NFL Draft prop bets for 2019.
Who Will Be Drafted #1 Overall?
The most popular way to bet on the draft is to try to predict which player goes first overall. This is usually a slam-dunk wager, albeit one that doesn't pay out very much for the obvious pick.
That may be the case this year, too, but there are all kinds of smokescreens and rumors flying around. It's impossible to know for sure.
Right now, SportsBetting.ag and the best NFL Draft betting sites have Kyler Murray as the odds-on favorite to be taken with the first pick in the 2019 NFL Draft.
Kyler Murray – QB, Oklahoma
-400
Nick Bosa – DL, Ohio State
+300
Quinnen Williams – DL, Alabama
+500
Josh Allen – LB, Kentucky
+2500
I won't start to go against this logic, as everything to this point has told us Murray is the pick. Arizona did spend a first-round pick on quarterback Josh Rosen last year, but he didn't enjoy a very productive rookie season.
The Cardinals then hired a new head coach who has direct ties to Kyler Murray and had previously said that if he had the top pick, he'd take the Oklahoma star.
Everyone has put two and two together, and it really is starting to look like Arizona is smitten with the Sooners dual-threat weapon. Vegas is pricing him as a huge favorite, and barring some crazy trade down, I have to agree.
Nick Bosa (+300) is not a bad pivot play here, but the odds still very much favor Murray.
Could Kyler Murray Slide on Draft Day?
What if Kyler Murray isn't the top pick in the 2019 NFL Draft?
I personally am not really buying into the random buzz that he's set up to slide, but I do acknowledge the very real possibility that could happen if Arizona doesn't take him.
If this is all a smokescreen to drum up interest in trading up to get Murray, then sure, interested teams could call Arizona's bluff. That would force them to pick someone else (probably Bosa) and allow Murray to slide to the next team that might want him.
Should that happen, the slide could last a bit. Keep that possibility in mind when you consider Kyler Murray's draft range odds, per SportsBetting.ag.
Under 2.5 Draft Position
-500
Over 2.5 Draft Position
+300
There is killer value here if you're of the belief that Arizona will not be taking Murray. I can't vouch for contradicting bets, though, while I do think they really love him and want him.
Arizona will probably try to find a taker for Josh Rosen first, and I doubt that will be hard. Of all the teams out there, the Redskins seem like a great long-term fit. But the point is there will be interested suitors, and whoever is willing to give up the most to land Rosen will help facilitate a trade.
Murray is only sliding if he's not the top pick, and honestly, even if Arizona doesn't take him, there's a decent chance some crazy team like the Raiders could trade up and nab him at second overall.
Regardless, Arizona is taking him at #1 overall, so this wager is probably a waste of time.
PICK
Under 2.5 Draft Position
-500
Where Will Dwayne Haskins Be Drafted?
For the longest time, Ohio State phenom Dwayne Haskins was seen as the cream of the crop at the quarterback position for this year's draft class. The rise of Kyler Murray changed that, while teams fell out of love with him due to a lack of mobility.
There is still a lot to like about Haskins, who has a cannon for an arm and can stand tall and deliver tough throws inside the pocket. Of course, it's worth wondering if he benefited immensely from speedy talent around him with the Buckeyes.
I'm sure he did, but that isn't enough reason to dog his NFL Draft value.
For the moment, his draft range total is set at 10.5, meaning he's got a shot to be picked inside the top 10, but nobody seems completely sure if that's where he'll go.
Under 10.5 Draft Position
-150
Over 10.5 Draft Position
+110
I personally think Haskins is the second-best quarterback in this draft class, but momentum is a heck of a thing. Haskins is undeniably sliding right now, and if the Giants don't take him at the sixth spot, a free fall isn't out of the question.
The talent is there, and someone could always trade up, but I'm starting to buy what the rumor mill is selling. Haskins might not fall out of round one, but I think he's going to slide outside of the top 10 and perhaps a bit further.
PICK
Over 10.5 Draft Position
+110
When Will Nick Bosa Be Selected?
Bosa is an interesting case. He was the locked and loaded #1 pick the second Oregon passer Justin Herbert announced he was returning to school. Then once Arizona hired Kliff Kingsbury, Bosa's stock dipped a bit.
It honestly has nothing to do with his talent or Arizona's needs. It's just this infatuation with Kyler Murray and now the likely selection of him at #1 overall.
There is still a slim chance Bosa could go first, but if he doesn't, he's the top prospect and should be going second overall. Here are the odds for where Nick Bosa will get drafted.
Under 2.5 Draft Position
-300
Over 2.5 Draft Position
+200
Bosa sliding out of the top two would be quite the story. The crazy thing is there is no reason for it at all from a talent perspective, while virtually every team up top could use him in their defensive scheme.
You could argue the 49ers will go back and forth between studs like Bosa, Josh Allen, and Quinnen Williams at second overall, but they need to take the best player. That happens to be Bosa.
There is some nice NFL Draft betting value in assuming Bosa slides to third or worse. It just isn't the realistic wager.
PICK
Under 2.5 Draft Position
-300
Predicting Quinnen Williams' Draft Position
These NFL Draft player props are dealing with the very best prospects going into the 2019 NFL Draft, and the idea is pitting logic versus craziness. The only problem with completely relying on logic is the fact that we really have no clue what some of these teams are thinking.
Teams do not always draft based on need, and they also have their own grading systems. Even if they rank players the way the public does and do draft based on need, it's still possible certain guys don't fit their schemes.
In other words, there is a lot to consider. That being said, Quinnen Williams has pretty even odds when you look at where he might get drafted.
Over 3.5 Draft Position
-120
Under 3.5 Draft Position
-120
Right now, I have Murray going first, followed by Nick Bosa. I honestly see Williams and Allen as interchangeable based on the impact they could have at different positions, but Allen seems more like a guy that can fit many systems and fill a true void.
Specifically in looking at the New York Jets, Gang Green seems set for now on their defensive line, but they could use a jolt in their pass rush. As much as the Raiders probably want (and need) Kentucky's Josh Allen to slide to the four spot, it may be Williams they're forced to settle with.
Either way, I do think there is a very good chance Williams slides one or two spots further than he's been projected for months. The value is dead even no matter which side you take, of course.
PICK
Over 3.5 Draft Position
-120
How Many Quarterbacks Will Be Drafted in Round 1?
This is arguably the most interesting NFL Draft wager that is non-player-specific. I broke this prop down in a post detailing how many quarterbacks will be drafted in the first round, but it's still worth lumping in with the other updated NFL Draft odds.
To be clear, the price did change on this wager, and there is a lot of buzz about potential sliding for the top passers. While I'm not biting on Murray not being the top pick, him and/or Haskins falling even the slightest would absolutely complicate matters.
Here are the latest odds for this wager.
Over 3.5 Quarterbacks
-250
Under 3.5 Quarterbacks
+170
The pricing has spiked a bit for the over, which is where my head was at just a week ago. As things stand, there is a big enough need for quality quarterback play, and by my count, there are up to six viable options that could go in round one.
I think that list is realistically four for the first round in this year's draft, with Kyler Murray, Dwayne Haskins, and Drew Lock all feeling like cemented round-one selections. Any of those guys could slide, but I don't anticipate them actually falling completely out of the first round.
The over then hinges on a team falling in love with either Daniel Jones or Will Grier.
There has been a lot of positive buzz for both passers, so I'm assuming at least one will sneak into the back end of the first round. It's possible both and perhaps even Ryan Finley will force their way in, so the over feels like the right bet here.
PICK
Over 3.5 Quarterbacks
-250
How Many Running Backs Will Be Taken in Round 1?
I've also taken a look at the prop regarding how many running backs will be drafted in the first round, and I keep coming back to Josh Jacobs.
The Alabama product is a complete feature back that should thrive in the NFL, but most teams seem to be aligned with the narrative that the running back position is easy to fill.
There are only so many running back prospects that truly deserve to be in the round-one discussion, and I'm not sure Jacobs is a lock for that this year. If there is one running back that would be picked inside the first 32 picks, of course, he's easily the guy.
Here are the odds for how many running backs will be selected in round one of the 2019 NFL Draft.
I see what SportsBetting.ag is doing here. This wager has forever been set at 1.5, which gave us some nice wiggle room. It's stuck at a flat one now, however, which basically means you need to bet on zero rushers being taken in round one or two being drafted.
Unfortunately, I don't like this wager at all, and it feels incredibly trappy. You could seek out a prop bet dealing with which NFL team will draft Josh Jacobs, but this is one I'd leave alone.
If you must pick a side, though, I'd bet on no running backs being taken.
Jacobs is really the only guy I like for round one, and I've seen him slip in mock drafts. Due to the lack of urgency at this position around the league, it wouldn't be that crazy to see no running backs selected in round one.
PICK
Under 1 Running Back
-300
Number of Wide Receivers Drafted in Round 1
You can move right along to another wager dealing with the wide receiver position. Wide receiver has some more star power than the running back position, and you can honestly make a case for several guys as first-round prospects.
Need is one issue, while there is just so much offensive and defensive line talent in this draft class that I think the wide receiver position is going to be devalued a bit.
There is also the notion that combine freak D.K. Metcalf could be overvalued, and if he doesn't go inside the top 10, this position as a whole could suffer for it.
Here are the latest odds for the number of wide receivers that could be drafted in round one of the 2019 NFL Draft.
Over 2.5 Wide Receivers
-120
Under 2.5 Wide Receivers
-120
While I can see this prop leaning either way, I do see a good amount of need for impact receivers in the NFL, and several teams picking in round one could prioritize landing a big-play weapon.
A wide receiver could conceivably be picked as early as Jacksonville at seventh overall, while the Bills, Packers, Dolphins, Redskins, Titans, Steelers, and Colts join a solid list of teams that could look to address this area of their roster.
There are also plenty of viable prospects that could hear their name called. Metcalf starts it off due to his crazy size/speed combination, while guys like A.J. Brown, N'keal Harry, Marquise Brown, Parris Campbell, Riley Ridley, and Deebo Samuel all could have arguments to be drafted on day one.
I really am only looking at Harry, Metcalf, and both Browns here, but that gives bettors four viable options. That should deliver the over, and it's possible 1-2 other receivers could still work their way into round one.
PICK
Over 2.5 Wide Receivers
-120
When Will the First Wide Receiver Be Drafted?
This is right up there with potential props dealing with which team will draft D.K. Metcalf and similar NFL Draft player prop bets. The top NFL Draft betting sites seem reluctant to issue too many player-specific wagers until we get a better idea as to how this thing might play out, though.
You can still take a shot at that type of wager here, as SportsBetting.ag allows the opportunity to bet on when the first wide receiver will be drafted this year.
The amount of wiggle room you're getting here is ridiculous. I mentioned I could see a wide receiver coming off the board as early as the Jaguars at seventh overall, and while that could be argued as a reach, I definitely see one being taken before pick 20.
There is too much talent and too much need for the best wide receivers in the NFL Draft to slide that far. The under feels like easy money here.
How Many Offensive Players Will Be Taken in Round 1?
A common NFL Draft prop bet is trying to decide how heavy the first round will be on either side in terms of offensive vs. defensive players.
This is admittedly a very defensive dominant draft class, but that's more so at the top than in the middle to late range of round one. Is there a chance we could see more offensive players than defensive players in round one?
The betting value points you to the over, but you can get a fair price from either side. I imagine your bet will be impacted by how you view the defensive side of the ball in this draft (more on that in a bit), but more than anything, it's about which prospects you think are locks for the first round.
You'll want to take into account players that could slide due to injury, off-field issues, and positional/team need.
One thing bettors seem to be overlooking is the number of impact offensive lineman in this draft. With four quarterbacks possibly being selected, 3-4 wide receivers possibly being crammed into round one, and 1-2 tight ends being taken off the board, it's quite possible we're looking at 10 or so offensive players before we even start diving into the best o-line prospects.
There are at least four o-line prospects I see as locks for round one, and you could argue in another 2-3. Conservatively, though, that could still see the offensive side of the ball fall short, perhaps landing around 14 or 15.
That's if I'm even correct about the number of quarterbacks and wide receivers being taken in round one in the 2019 NFL Draft. And considering how loaded the defensive side is, I'm going to exercise caution here.
PICK
Under 15.5 Players
-150
How Many Defensive Players Will Be Drafted in Round 1?
The flip-side of the previous wager is obviously how many defensive players will be taken, and you're getting the exact same odds. You need to take on a little more risk with the total being at 16.5 instead of 15.5, and like before, the kicker is how you rank the top prospects.
Here are the odds for how many defensive players will be taken in the first round.
I will admit this is probably going to be close, but this draft is going to start with a run of defensive prospects. Kyler Murray is likely going first overall, but after him, I could see as many as six straight picks coming from the defensive side of the football.
If you map out the entire first round, I could see as many as 18 defensive prospects worm their way into round one. I can still see these NFL Draft props going either way, but there is simply more defensive talent to work with.
Perhaps the depth on defense will force teams to reach for the offensive talent, but I really like the value with the over in this spot.
PICK
Over 16.5 Players
+110
Summary
The 2019 NFL Draft is just two weeks away, and more and more NFL Draft props are starting to trickle in. I have to imagine the best NFL sportsbooks will only host more wagers as we get closer, and I'm honestly a little shocked there isn't a higher number of props right now.
Bettors can only work with what is out there, of course, so hopefully you can do some research and use my insight to point yourself in the right direction.
Beyond trying to predict the 2019 NFL Draft, keep in mind that there are more props coming, and a lot of the top betting sites will offer different prices. Be sure to shop around and make sure that you're getting the most bang for your buck.
This entire process starts up top, too. If you can get that first pick right and perhaps even correctly gauge some 2019 NFL Draft day trades, you could be well on your way to profiting on the league's biggest offseason event of the year.