Player Award Predictions for the 2021 MLS Season – MVP, Golden Boot, and More

Prior to the start of every Major League Soccer season, fans love making their MLS predictions for the year ahead. I mean, it's all part of the pre-season ritual, right?
With the new campaign kicking off on Friday, April 16, now feels like the perfect time to make my MLS player award predictions for 2021.
Along with giving my predictions for the 2021 MLS MVP, I also share my thoughts on the Golden Boot, Young Player of the Year, Newcomer of the Year, and much more.
With guys like Carlos Vela, Josef Martinez, and Sebastian Blanco set to compete for the Comeback Player of the Year award, we are in for a real treat this season!
Without further ado, let's get stuck into my player award predictions for the 2021 season.
Landon Donovan MVP – Diego Rossi
Right, let's kick things off with the big one – the Landon Donovan Most Valuable Player Award.
Diego Rossi enjoyed a phenomenal 2020 campaign, bagging 14 regular-season goals en route to clinching the Golden Boot.
This year, I'm backing LAFC's Uruguayan playmaker to take his game to another level and scoop the biggest prize of the lot.
Since joining the LAFC roster from CA Penarol back in 2018, Rossi has clocked up a whopping 53 goals and 21 assists in 102 appearances for the Black & Gold. Averaging a goal involvement every 1.5 games in MLS, the 23-year-old has been one of the league's most productive players over the past three seasons.
With Carlos Vela back from injury, Rossi looks set to wreak havoc alongside the Mexican magician this year.
He is already well on his way to becoming one of the best overseas players in MLS history, so it won't exactly be surprise if he is crowned the 2021 MVP.
Golden Boot – Josef Martinez
Josef Martinez missed the entirety of the 2020 MLS season with an ACL injury – and it's safe to say that Atlanta United missed him.
The 2018 MLS Cup champions slumped to a twelfth-place finish in the Eastern Conference last term, scoring just 23 goals in as many games.
But the return of Martinez will almost certainly propel the team – and the player – back into the spotlight.
JOSEF MARTINEZ'S FULL MLS SEASONS BY THE NUMBERS
Season
Games
Goals
Assists
2019
29
27
3
2018
34
31
5
2017
20
19
1
As the table above clearly shows, Martinez loves nothing more than terrorizing MLS defenders.
Following a lengthy spell on the sidelines, the prolific Venezuelan will be desperate to add to his outrageous tally – so much so that I can see him winning the 2021 Golden Boot.
Martinez has already produced one of the most prolific Golden Boot-winning seasons in MLS history; you would be a fool to bet against him doing it again.
Goalkeeper of the Year – Matt Turner
Following a stellar 2020 campaign, Matt Turner was probably a bit unfortunate to miss out on this award last season, although I think we can all agree that Philly's Andre Blake was the rightful recipient.
At 26, Turner is no spring chicken. However, he is relatively young in goalkeeping terms. The New England shot-stopper just keeps on getting better, with January's USMNT debut underlining his ability.
Only two men – Marko Maric (Houston Dynamo) and Sean Johnson (New York City) – made more regular-season saves than Turner last year, while the Revs finished the campaign with the fourth-best defensive record in the East.
If Turner continues to produce match-winning moments on a consistent basis this season, my 2021 MLS Goalkeeper of the Year prediction could easily come to fruition.
Defender of the Year – Jonathan Mensah
Which players spring to mind when you think about the 2021 Columbus Crew roster? Let me guess – you're probably thinking about attacking stars such as Lucas Zelarayan and Gyasi Zardes, right?
Of course, Caleb Porter has no shortage of top-quality forwards at his disposal. But at the other end of the field, Porter can always count on Jonathan Mensah to put in a solid display.
Nashville's Walker Zimmerman was named MLS Defender of the Year last term, with the Boys in Gold enjoying a standout maiden campaign in Major League Soccer.
But having been named in the 2020 MLS Best XI, Mensah will no doubt feel aggrieved, especially when you consider that he guided his side to MLS Cup glory.
In my eyes, Mensah was the best defender in the league last season, so I'm backing him to go one better and be crowned 2021 MLS Defender of the Year.
The numbers speak for themselves.
MOST CLEARENCES IN MLS (2020 SEASON)
Player
Team
Clearances
Jonathan Mensah
Columbus Crew
149
Walker Zimmerman
Nashville SC
142
Dave Romney
Nashville SC
128
Maxime Chanot
New York City FC
126
Henry Kessler
New England Revolution
124
Young Player of the Year – Efrain Alvarez
Believe it or not – Efrain Alvarez is still only 18!
The teenage sensation already has 30 MLS appearances under his belt and is viewed by many as one of the Galaxy's most important players.
Having chipped in with three goals and five assists before his nineteenth birthday, he is clearly a special talent.
Alvarez was even handed his full international debut in March, coming off the bench in Mexico's 1-0 win over Costa Rica. US soccer fans were hoping that he would represent the country of his birth, but it's too late for that.
The 2021 LA Galaxy roster is full of excellent midfielders, with guys like Jonathan dos Santos and Sebastian Lletget leading the way. But if Greg Vanney gives Alvarez enough game time, the teenager could easily be named Young Player of the Year
That's my prediction for the 2021 MLS Young Player of the Year. If you want to assess some other potential contenders, check out the post below.
Comeback Player of the Year – Carlos Vela
This award could be won by any number of big-name stars this year, with the likes of Sebastian Blanco and Jaroslaw Niezgoda returning from injury.
Oh, and let's not forget about the aforementioned Martinez. However, the importance of Carlos Vela's return cannot be overstated.
The ex-Arsenal forward secured both the Golden Boot and the MVP award in 2019, capping off a remarkable individual campaign. But after sustaining a serious knee injury, he only featured in seven MLS matches for Los Angeles FC last term.
Looking at the bigger picture, Vela has bagged 62 goals and 25 assists in 80 appearances for LAFC – averaging over a goal involvement per game.
If he emulates those kinds of numbers in 2021, the Comeback Player of the Year award is his.
Newcomer of the Year – Alexandre Pato
Alexandre Pato is undoubtedly one of the new MLS signings to watch in 2021 – and that automatically makes him a genuine contender for the Newcomer of the Year award.
This particular prize has been scooped by some illustrious names over the years, including Diego Valeri, Sebastian Giovinco, Nicolas Lodeiro, and Zlatan Ibrahimovic. In my opinion, Pato's name wouldn't look out of place on that list.
After all, the former AC Milan striker – who has 27 Brazil caps to his name – netted 63 goals in 150 appearances during his time in Italy. He may have ultimately failed to fulfil his potential, but I wouldn't be surprised if he took Major League Soccer by storm.
With a host of creative players around him at Orlando, Pato could even challenge for the Golden Boot.
Chris Mueller notched up six assists last season, while Mauricio Pereyra and Nani both got five. Pato will no doubt be licking his lips at the prospect of feeding off service like that.
Austin duo Tomas Pochettino and Cecilio Dominguez will almost certainly challenge for the award, as will Cincinnati's Bremmer. But Pato possess more than enough quality to fend off the competition.
More MLS Predictions for 2021
Well, that is it for my MLS player award predictions for 2021.
I simply could not ignore Rossi when making my 2021 MLS MVP prediction, while big-name stars like Martinez, Vela, and Pato all look set to enjoy successful campaigns, at least on a personal level.
If you're betting on the 2021 MLS season, make sure you check out our Major League Soccer betting guide. The guide covers every from the best MLS betting sites to expert tips.
For more 2021 MLS predictions, check out the posts below.
September
Casino of the Month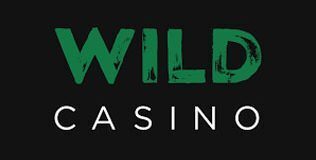 Welcome Bonus
250% up to $5,000