How to Plan the Perfect Vegas Vacation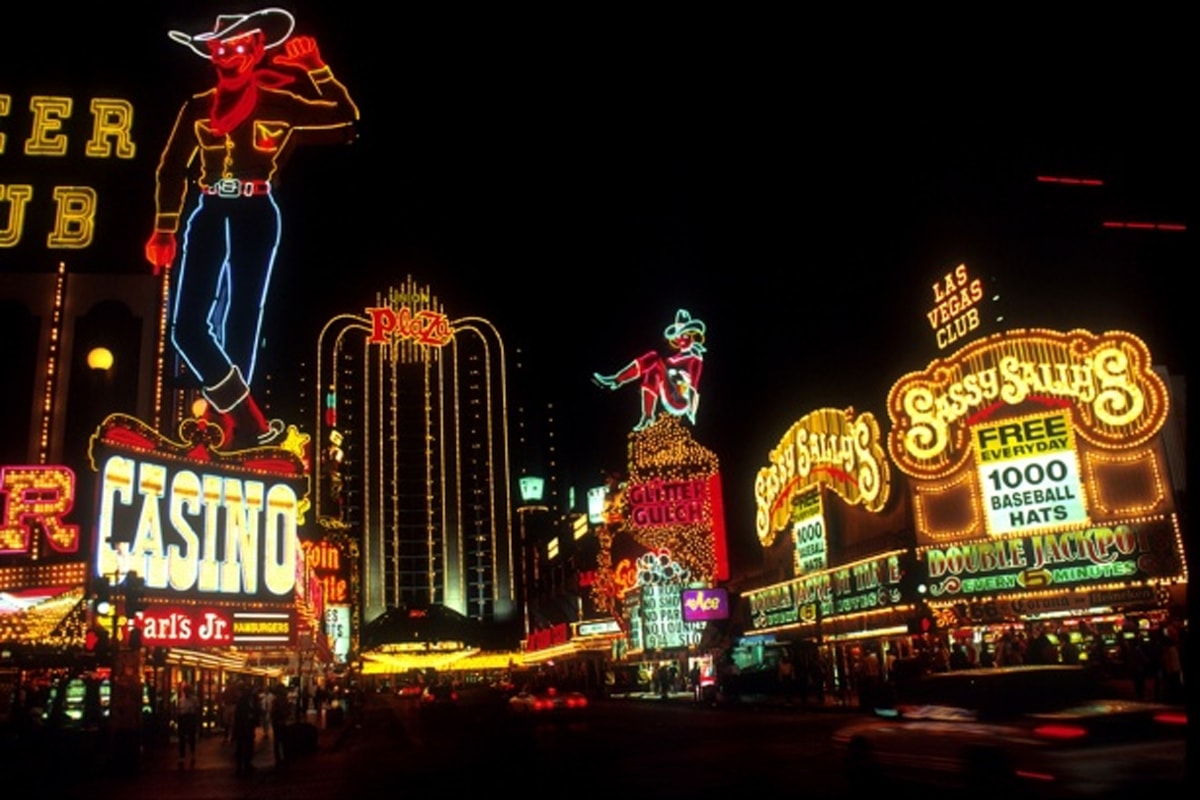 I love going down to my local casino every few weeks, and I am grateful that I have one that is located close by.
But there is something about Las Vegas that local casinos just can't match.
For that reason, I try to plan a vacation to Las Vegas at least once every year. After a few years of annual trips, I have learned a lot about how to make sure your vacation to Sin City is everything you hope for.
It takes a lot of planning to make a trip to Las Vegas worthwhile, especially since I live far enough away that I have to pay for a plane ticket.
The most important part is choosing a hotel that will best fit your needs. Then, you have to decide how much time you want to spend in the casino and how much time you want to allow for sight-seeing.
Finally, you need to plan your meals to take advantage of the great restaurants that are available while saving enough of your budget for gambling.
Here is my advice for the best way to plan the perfect Vegas vacation.
Step #1. Choosing the Right Hotel
There are a lot of factors that can influence your decision about which hotel to stay in when you visit Las Vegas, including a budget, personal preferences, and availability.
One factor that you might forget to think about is where you plan on gambling.
For example, if you want to experience the thrill of trying your luck at a variety of casinos, then a hotel in the middle of the Strip, like Caesars Palace or The Linq, might be the best option for you.
Unless it is significantly cheaper, staying in a hotel at one end of the Strip, like Mandalay Bay or the Wynn, is probably a waste of your gambling time because you will spend more time traveling from one end of the street to the other.
If you are more concerned about finding the best odds of winning, you will have better luck staying in a hotel that is not located on the Strip at all. Club de Soleil is a hotel and casino off of Tropicana Avenue that might be a better choice for you.
You can always take a quick cab ride onto the Strip if you want to see a show or something, but if winning is the most important thing to you, it's best to stay off the main road.
Each casino has its own minimum and maximum betting limits, and that should be something that you consider when you are choosing a hotel and casino.
Those of you trying to stick to a budget are not going to enjoy staying at a casino with $25 minimums. Most of them post their betting limits on their website, but you can always call for more information.
Another thing to consider is how you can take advantage of casino rewards. All of the casinos in Las Vegas have some type of loyalty program, and they will often offer discounted rates if you stay in their hotel.
I have signed up for the comp program at almost every casino that I have ever been to, but my local casino is affiliated with MGM. So, when I go to Vegas, I choose to stay at one of the MGM hotels, and I usually don't gamble at any other casino.
That way, the rewards points that I accrue on my trip to Vegas can be used for rewards in my hometown and vice versa. The MyVegas App also allows me to play games for free on my phone, and I can exchange those points for real-life rewards at the MGM properties.
Gambling is not the only thing to consider when you choose a hotel. You should also think about the other amenities that the hotels can offer. The Waldorf Astoria Spa is an experience in its own right, but it won't matter if you don't plan on booking any spa services.
If you are bringing your kids, you will need to think about which hotels will offer the best experience for them.
At the end of the day, the hotel that you choose will most likely come down to personal preference. But you will be a lot happier with your stay if it is located near the casino that you plan to gamble in and if it offers the specific amenities that matter to you.
I do not recommend booking the cheapest hotel only because of the price, especially if it means that you end up paying for the difference in cab rides to your preferred casino anyway.
Step #2. Splitting Your Time Between the Casino and Other Activities
Las Vegas is home to a distinctive atmosphere that you just can't find anywhere else. Obviously, casinos are the heart of the city, but if you limit yourself to the slot machines and table games, you will miss out on so much that Sin City has to offer.
You have to give yourself time to take advantage of the entertainment and nightlife that Las Vegas is known for.
The amount of time you spend in the casino and the amount of time you spend doing other activities will be a matter of individual choice, but here is some advice that can help you plan your time well.
First, you need to decide what other forms of entertainment are important to you.
There are dozens of shows available every night. Each casino has its own spa if relaxation is how you want to spend your time. Sight-seeing excursions can show you the Hoover Dam, Grand Canyon, or famous Vegas landmarks. Not to mention, the shopping opportunities and rollercoasters that are available all along the Strip!
Make sure you do some research to figure out the entertainment options that interest you.
No matter which form of entertainment you choose, you should schedule your day around those activities. Personally, I prefer to have a couple of days with nighttime activities in Vegas and a couple of days where we do stuff during the day. That way, I get a little free time, some casino time, and a scheduled event each day.
On my first trip to Vegas, I planned a daytime helicopter ride to the Grand Canyon on the same day that I had tickets to see a Cirque du Soleil show. It was terrible because the whole day was jam-packed, and I didn't have time to visit the casino until after 11 p.m. By then, I was so exhausted that I just ended up going to bed.
Some people like their vacations to be packed to the brim with fun activities that they can't do at home. Other travelers prefer trips that are relaxing and stress-free escapes that don't require alarm clocks. I tend to hope for a balance that is somewhere in between.
You should know your preferred vacation style before you get to Las Vegas so that you can plan accordingly.
If you are a go-go-go person, you might want to purchase advanced tickets for all of the activities that you want to experience while you are in Las Vegas. Those of you who prefer relaxation time should book your spa treatments early.
The good news is that the casinos are always open, and so are most of the pools, restaurants, and bars. You can always add in some time at the pool if you need a little more relaxation or stop by a bar in between other activities.
Plan your events that have to be scheduled and purchase tickets for those things first. Then, you can figure out unrestricted activities like gambling and swimming once you have figured out your basic schedule.
Once you have your plan figured out, there is one more thing that you will want to consider ahead of time. That is the restaurants you will visit while you are in Las Vegas!
><
Step #3. Choosing Restaurants to Balance Fine Dining With On-the-Go Meals
There are forty-five casinos located on the Las Vegas Strip, which itself stretches about 4.2 miles long. That means that there are more than ten casinos per mile! All of those casinos are continually competing for your business and loyalty, so they keep coming up with new ways to entice customers.
One of the best ways to attract customers that have never stepped into your casino before is to convince them to come to try out a fancy restaurant and hope that they will stop to play a few hands on their way out.
Each casino is home to a dozen or so restaurants that range from buffets to diners and from Michelin-star-rated fine dining to taco trucks. If you choose to eat at a fine-dining establishment for every meal, you could easily spend all of your gambling winnings and your casino budget combined. Some restaurants cost $500 per plate!
Wealthy travelers and high rollers can spend obscene amounts of money on eating and drinking in Las Vegas, but for the rest of us, it is smart to plan ahead.
My personal recommendation is to enjoy one nice meal each day and to find cheaper, casual restaurants for the other meals. For example, if I plan a nice, romantic dinner at the Top of the World, which is located in the top of the Stratosphere Hotel and Casino, I will have a continental breakfast from my hotel and grab lunch from a fast-food type restaurant.
Another restaurant that I want to try is called La Strega. It opened in 2018 and is located about thirty minutes away from the Strip. For my next Vegas vacation, I am planning an evening in Summerlin all because I want to try this restaurant.
About five miles away from Summerlin is the Red Rock Canyon National Conservation Area. So, I plan to build up my appetite while I hike around the canyon before filling up on some well-deserved carbs at La Strega that night!
If you are traveling with children, fine dining might not be the most logical choice for you. But there are still dozens of restaurants that are available to you. Lazy Dog Restaurant and Bar has two kid's menus that have simple choices, like chicken tenders, for younger kids and allows older kids to build their own pizza. The Tournament of Kings and Rainforest Café both offer kid-friendly shows alongside kid-friendly menu options.
Those of you who have dietary restrictions or just choose to remain health conscious have a variety of choices as well.
Krayvings offers fresh, fast food that gets prepared without microwaves, fryers, or even a freezer! ProteinHouse offers made-to-order items, like whey protein pancakes, that pack a nutritional punch. EATT is a health-conscious French eatery that offers salads, sandwiches, and wraps to go, or you can sit down to try their wild salmon or broccoli-guacamole.
You don't have to forget your diet just because you are on vacation!
Breakfast is often said to be the most important meal of the day, but that doesn't seem to be the priority when people are on vacation. Settling for bagels in the hotel lobby or skipping the meal altogether is acceptable for some people, but I think finding a hearty breakfast is a necessary adventure.
Only Las Vegas could make breakfast into a gourmet and even sexy experience, and that is just what Eggslut, located in the Cosmopolitan, does. Splurging on an excellent, filling breakfast means that I can skip lunch in favor of an early dinner, which is the perfect solution for the nights when I have tickets to an evening show.
No matter what your personal preferences are, there is a restaurant in Las Vegas that is sure to make your taste buds smile. It can be overwhelming to try to stay within your budget when there are so many expensive options available, but if you plan ahead, you can have the best of both worlds.
What Does the Perfect Vegas Vacation Look Like for You?
A vacation to Las Vegas is bound to be memorable and full of excitement, no matter what choices you make. You have to decide what your preferences are and what would make your vacation perfect for you. Once you have figured out what you want your vacation to focus on, plan ahead to make that your priority.
If your main goal is to make as much money in the casino as possible, then maybe you should only plan one or two other activities. Those of you who want to take advantage of the city life while also exploring nature can spend your days hiking around the Grand Canyon and your nights playing slots or going dancing. As long as you know what you want your Vegas vacation to be, you can plan your hotels, activities, and meals accordingly. Las Vegas has something for everyone!
AUGUST
Casino of the Month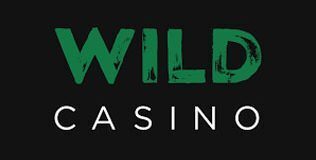 Welcome Bonus
250% up to $5,000
Read Review
Visit Site