Picks for Betting on the First Round of March Madness 2019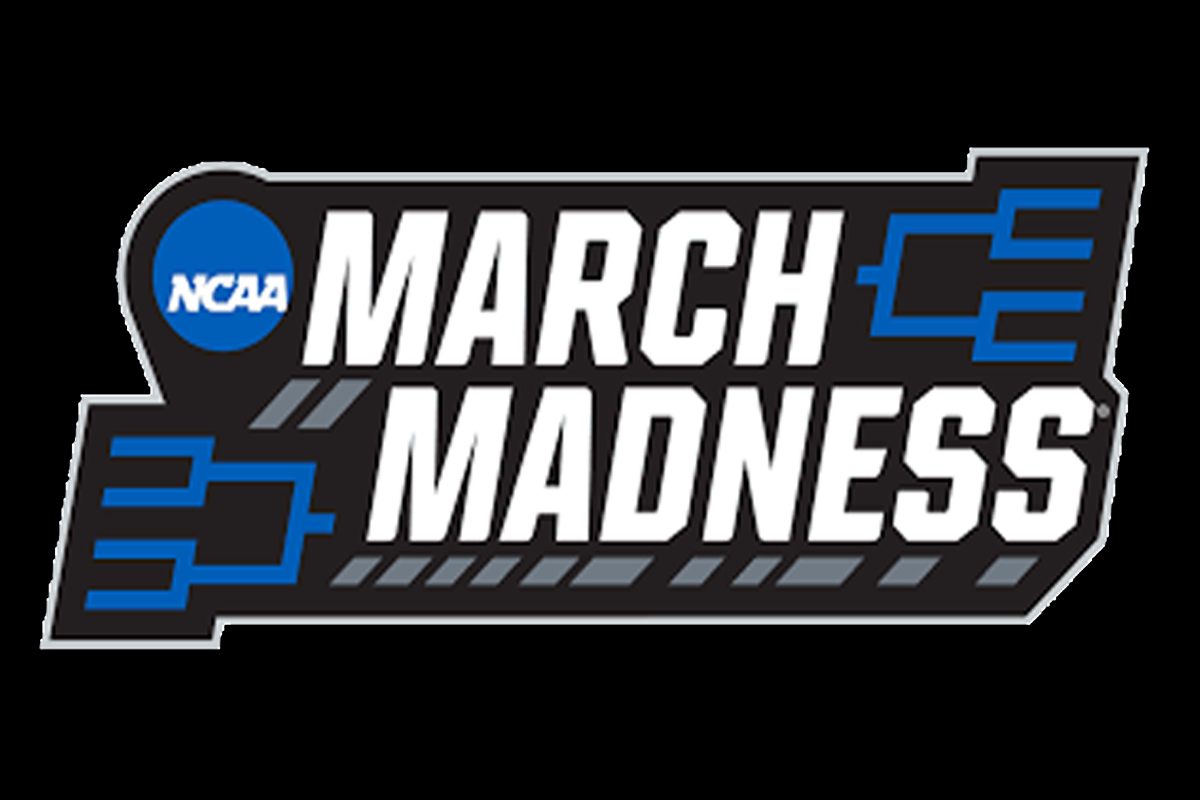 The best sporting event known to man arrives this Thursday, as the 2019 NCAA men's college basketball tournament finally begins.
Duke is probably coasting to yet another championship, but there is a lot of value in betting on another contender. There are also plenty of opportunities to cash in on individual March Madness contests, starting right away with the first round of games.
Once the tournament starts getting cut down in the Sweet 16, things get a little more predictable. The longer the higher seeds last, the more likely they are to force their way into the more important games.
Early on, however, it truly is anyone's ball game. Virginia proved that last year by becoming the first #1 seed to fall to a #16 seed in March Madness history.
They'll be back to shrug off that failure as a top seed again this year, giving sports bettors just one thing to think about in the first round of games in 2019.
Best Bets in March Madness Round One
While I could go over all 32 first-round games, I thought it'd be best to just break down the matchups I personally feel the most comfortable about and see as offering the most betting value.
There's a time and place for betting on March Madness upset picks and trying to predict who wins the national title.
For now, though, let's focus on which wagers are the best bets in round one.
All of the #1 Seeds
I know Virginia caved last year and coughed up the first ever 1-seed loss to a 16-seed team, but I'm not hunting for that this season.
March Madness is all about upsets, history, and late-game heroics. I just don't anticipate it coming from this round one matchup.
Virginia has to be on high alert again, as their matchup with a hot-shooting Gardner-Webb squad could actually be problematic. That could offer a chance at a nice ATS play, but Virginia should still advance as they try to exorcise the demons of last year's tournament.
Duke isn't losing, either.
Zion Williamson is a freak, and his mere presence sparks this entire team. It'd take him going down again to get me to bet against the Blue Devils, and even then, the price would have to be pretty great still.
Gonzaga and North Carolina are your other options, but I'm not buying first-round upsets there, either. I do think even the four #1 seeds all have their flaws that teams can expose, but it's not setting up for any of the 16-seed teams to be the ones to poke holes in their armor.
You're not getting much value at the March Madness betting sites with straight-up picks (none at all, truly), but you can consider some ATS picks via backing the favorites. Of the lot, I'd actually trust North Carolina the most.
The Tar Heels have fared quite well despite playing in the tough ACC, and they're facing an Iona squad that is just 17-15 on the year. Iona needed a 10-game winning streak just to save their season, but giving up 75 points per game isn't a good look for them in this matchup.
North Carolina to win by 24.5 points still isn't a fun bet to chase, but it's probably the best of the 1-seed wagers in round one.
To be clear, I wouldn't feel great about laying that much cash for any team. I just have no concerns about the four #1 seeds advancing.
Cal Irvine (+5) -110 vs. Kansas State (-5) -110
The Kansas State Wildcats feel disrespected here. I'm not exactly trying to trash UC Irvine, but this doesn't feel like an amazing matchup for them, and they didn't really face strong competition during the regular season.
A 30-5 record is impressive, but once you realize 18 of those wins came in the weak Big West conference, it's less imposing. On paper, UC Irvine is still a challenge due to a capable outside-shooting offense and a respectable defense.
If Cal Irvine gets hot and jumps out to an early lead, then sure, Kansas State could lose. But the Wildcats are a bit of a beast defensively. They rank third in the nation in points allowed per game (59.2), opponents convert treys at a disturbing 31% clip (29th in the country), and they also force a ton of turnovers.
Cal Irvine's record pops off the page, but they ripped off a slew of wins against awful teams. It's basically like the Bengals beating the Browns 20 times in a row and everyone saying they're the best team in the NFL.
It just isn't true, and now Cal Irvine has to go try to score on Kansas State. I doubt it ends well. The Wildcats are a safer bet at their -205 moneyline over at SportsBetting.ag, but I think they can comfortably cover this spread.
PICK
Kansas State (-5)
-110
Yale Bulldogs (+7.5) -110 vs. LSU Tigers (-7.5) -110
One of my favorite first-round March Madness showdowns comes between the Yale Bulldogs and LSU Tigers. Most everyone will side with LSU here, but both of these teams boast top-13 offenses.
This game has the makings of a shootout, while Yale (42nd in three-point shooting) can certainly let it fly. They're also one of the most efficient offensive teams in the country (5th in the nation) and come in with a solid 16-12 record against the spread.
When two teams can score and push the pace, it tends to even things out. LSU has the leg up as far as the level of competition they face regularly, but fundamentally, this looks like a tight one.
Yale is a fun upset pick, but the play is backing them to beat this thick point spread.
PICK
Yale Bulldogs (+7.5)
-110
Murray State (+4.5) -110 vs. Marquette (-4.5) -110
I love it when similar teams face off in March Madness, so I'll keep the fun times going with this clash between Murray State and Marquette.
Two elite scorers go to war here, as Ja Morant is putting up over 24 points and 10 dimes per game, and he'll try to outdo Markus Howard (25 points per game).
Both of these guys can fill it up, and while they're their respective team's main source of offense, I'd hate to diminish either side by saying they're one-man offenses.
Murray State still ranks 10th in points per game and is the 21st most efficient offense in the nation. Marquette, meanwhile, survived a tough Big East and is the 9th-best three-point shooting team in the country.
If either side fails to hit shots here, there could be trouble. I expect both teams to come out guns blazing, though, setting us up for an entertaining back-and-forth between two of the brightest college basketball stars.
Marquette is a good team and in a fine spot, but the points are a bit thick here. I like Murray State as a pure dog (+170), but picking them to keep it within five points feels like a gimme play.
PICK
Murray State (+4.5)
-110
Iowa Hawkeyes (+3.5) -115 vs. Cincinnati Bearcats (-3.5) -105
For the longest time, I was a fan of Iowa this year, but they really didn't close out the season strong at all. Losing five of their last six games has quickly erased an amazing start to the year and may even get some bettors off of them for this first-round battle with Cincinnati.
The harsh reality is Iowa hasn't been on top of their game offensively, and their defense has been quite atrocious. That's not exactly a winning combination, and the form just isn't trustworthy going into a pretty difficult situation.
I can't ignore Iowa's offensive upside, but it hasn't been there, and they're running into serious trouble here. Cincinnati doesn't often go on deep tourney runs, but they have loads of experience and also happen to defend (11th in points allowed per game) as well as anyone in college basketball.
Barring a crazy explosion from Iowa, I love the Bearcats to squeak this one out. Covering the spread is in play, but Cincinnati as a straight-up winner at -165 feels like easy money.
PICK
Cincinnati Bearcats to Win
-165
Oregon Ducks (+1) -105) vs. Wisconsin Badgers (-1) -115
This showdown between Oregon and Wisconsin is the only true pick'em in round one of the 2019 March Madness tournament. UCF vs. VA Commonwealth (+1.5) is close, but this one takes the cake.
That pretty much tells you that Vegas isn't sure how to price it or the betting public simply has no idea who to back. My honest guess? It's a combination of both.
On one hand, Oregon is red hot with eight straight wins and the Pac-12 conference tourney title behind them. The Ducks also defend extremely well (15th) and have a style of play that can mirror what the Badgers do best.
Then again, few teams grind their opponent to a pulp like the Badgers, who hail from the tougher Big 10 and have a slew of impressive wins under their belt. Wisconsin is actually even better defensively (8th in points allowed per game) and also can stroke it from deep (66th in the country in three-point percentage).
This one is a close call if Oregon's defense steps up, but their offense shouldn't scare the Badgers. The team with the nastier defense and superior perimeter scoring is the play here, and that happens to be the Badgers.
PICK
Wisconsin Badgers to Win
-120
Summary
I actually like a lot of games in round one, but I wanted to narrow things down to some of my very favorite picks to get the ball rolling.
There are more first-round March Madness upset picks to consider, and if you want more of a long-term breakdown of the tournament, check out my March Madness betting preview.
I love Duke to win it all (who doesn't?) but also profile a few other favorites and sleepers I don't mind throwing a little cash at.
For round one specifically, I prefer to chase as much value as I can.
Dabbling in the spread game is still very much encouraged, but if you fall in love with some moneylines — especially of the upset variety — don't be afraid to pounce.
Hopefully, my March Madness betting picks help you cruise to some winnings to start off the 2019 NCAA tourney. Either way, I wish you luck. Enjoy the games!