Hide Bonus Offers
| | | | | |
| --- | --- | --- | --- | --- |
| #1 | Bovada Sports | 50% Up To $250 | Visit Site | Bovada Sports |
| #2 | BetUS | 125% Up To $2,500 | Visit Site | BetUS |
| #3 | MyBookie | 100% Up To $1,000 | Visit Site | MyBookie |
| #4 | Everygame | 100% Up To $500 | Visit Site | Everygame |
| #5 | BetOnline Sports | 60% Up To $1,000 | Visit Site | BetOnline Sports |
PGL Open Bucharest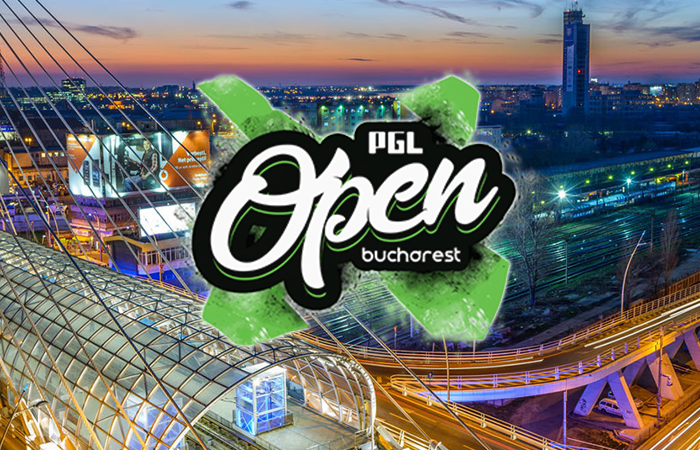 PGL Open Bucharest will be the second tournament of the new Dota season. 8 teams from around the world will head to Bucharest, Romania to compete for the prize pool of $300,000 and qualification points towards The International 2018.
Following the format supplied by Valve, PGL Open Bucharest is a minor tournament. This means the prize pool is at least $300,000 and there is at least one team from each region (South America, North America, Europe, CIS, China, and South East Asia).
The two invited teams are Evil Geniuses from North America and LGD Gaming from China. Evil Geniuses had a disappointing run at The International 2017 placing 9th-12th and going 0-4 in the main stage. LGD Gaming had a much better run and placed 4th at TI7.
The six other teams participating are:
Immortals from the North America qualifiers.
Infamous from South America.
Team Secret from the Europe qualifiers.
Navi from the CIS qualifiers.
Mineski from the South East Asia qualifiers.
Thunder from the China qualifiers.
This article will provide insight into each team, their players, and their chances of winning it all at this tournament.
Evil Geniuses – +225 (odds on October 12th, 2017 via bet365.com)
Evil Geniuses (EG) is rated the most likely team to win the PGL Open Bucharest tournament according to bet365.com.
It's easy to see why Evil Geniuses is always rated the most likely team to win any tournament they enter. They have consistently been on top of the Dota world since 2015 when they won TI5. Since their TI5 victory, they have not won another TI but have won many other tournaments.
In 2016-2017 EG placed 1st in 5 different tournaments, 1st in 4 different qualifications, and 2nd/3rd in 11 different tournaments and qualifications. In 2016 they placed 3rd at TI6.
EG is the 2nd highest earning eSports organization in history. They were #1 at over $16,000,000 in earnings before Team Liquid recently beat them for 1st place after winning over $10,000,000 at TI7.
Based on this history, you could conclude that EG is the best team this tournament.
But if you based EG's chances on their very recent history then you might have some doubts.
EG placed 9th-12th at TI7 and went winless during the main event. As an EG fan, that performance hurt me. I knew this was a team that was better than what they showed. But on the biggest stage, the 2017 EG squad failed to compete against the best.
Change was needed and change is what happened. The team replaced Zai, the offlane, with Fear, the veteran EG star. Fear is one of the game's most respected veterans. Fear was one of the first professional Dota players to sacrifice so much of his life to chase his dream. He realized his dream and inspired many of the young Dota stars today.
It was with Fear that EG was able to accomplish all of their major victories. Fear was there for the TI5 victory and 3rd place at TI6. He then retired during the period between TI6 and TI7.
The reason Fear retired was because of health problems. He suffered an arm injury from extensive gaming for many years. It will be a long Dota season, and Fear's health will be a factor to watch out for. Will he be able to play at 100% for the entire year?
Fear is the veteran and heart of EG but it is still a team. The rest of the team is:
Arteezy the carry.
Sumail the mid.
Universe the offlane.
Crit the position 4.
A major reason why EG is considered a top 3 team in the world at any given moment is because of the team's history of success. Universe has the most professional games played of any player in Dota according to Dotabuff. Arteezy has the 6th most games played, Crit is 20th, and Fear is 44th. Sumail is much further down the list.
Arteezy and Universe combined have almost 4000 professional games in their history. This veteran experience and history of success play into one of their only weaknesses: apathy.
EG has a reputation of playing down to their opponent's level. Instead of crushing tier 2 teams, EG often ends up in tough matches and sometimes loses. If you compare EG to Team Liquid, Team Liquid never plays down to their competition and usually dominates until the grand finals of the tournament. EG has been known to keep their foot off the gas pedal.
The biggest perpetrator of this relaxed mentality is Sumail. Sumail has been called out by former teammates for not caring or giving 100% effort in practices. Both Zai and PPD are former teammates of Sumail and both players have publically expressed their disappointment with Sumail's effort levels. Sumail is only 18 years old and being such a young player with a history of championship success can lead to apathy. I think bringing Fear back as the captain can help with this issue, as Fear is a veteran that Sumail has much respect for.
This new but old squad of EG is untested yet. This will be their first tournament together and bet365 thinks they will win it. They have been inconsistent in North American qualifiers, losing to teams such as Complexity but still, EG is the most talented team with the most star power at this tournament.
Team Secret – +400 (Odds on October 16th, 2017 via bet365.com)
Team Secret is blessed once again with the 2nd best odds of winning it all at a tournament.
Team Secret had a solid run at the most recent tournament: StarLadder i-League Invitational Season 3 where they finished 3rd-4th after being eliminated by Team Liquid (the best team in Dota). Team Liquid will not be at this tournament so maybe that is what is needed for Team Secret to win.
Team Secret's strength lies in the star power of their players. This is a team blessed with great individual talents and a veteran captain who is trying to take over the Dota world in his image.
Puppey is the captain and hard support, Yapzor is the roaming support, Fata is the offlane, Midone is the mid player, and Ace is the carry.
Puppey is one of the most accomplished veterans the world of eSports has ever seen. He was a part of the TI1 champions Navi and various super teams throughout the decade of Dota. He created Team Secret and has captained the squad the entire time. His captaining skills are so respected that Midone, Fata, Ace, and Yapzor joined the team. They are all tier 1 talents and could go to any team they wanted.
Yapzor is a star support player. He is the player Reddit talks about the most post game. His flashy plays all around the map is noticeable from a spectator's point of view and often times are game-winning plays.
Fata was a mid-player who transitioned to offlane to play with Team Secret. This increases the flexibility of Puppey's draft because Fata can play multiple positions and many heroes.
Midone is a star mid player and one of 3 players to reach 10,000 MMR. If MMR indicates skills, then Midone is a top 3 skilled player in Dota. Even if MMR does not indicate skill, Midone definitely has it. He is known for his flashy game and his high octane play style.
Ace is a newcomer for Team Secret, joining at the same time as Fata. Since Ace has joined Team Secret, they have been tearing through qualifiers and destroying their regional competition. Ace has many complex heroes in his hero pool like Meepo, and Broodmother, heroes that not many people can play skillfully.
The flexibility of the cores is a major advantage enjoyed by Team Secret's draft.
Not many players can play mid and offlane heroes like Fata can. Not many players can play Meepo or Broodmother like Ace can. Not many players can play core heroes like Midone can. This allows Puppey to make drafts that are unpredictable and to the style of Team Secret.
Team Secret is also one of 3 teams participating in this tournament that participated in the previous tournament. They will be bringing momentum and freshness from their StarLadder run. I don't expect Team Secret to win but a top 2 finish is possible.
LGD Gaming – +600 (October 17th, 2017 via bet365.com)
LGD Gaming is a multi-gaming organization with several Dota 2 teams. LGD Gaming is one of the main rosters and is also one of the most successful teams in China and the world.
This team finished 4th at TI7 after losing to Team Liquid. During their tournament run at TI7, LGD eliminated Digital Chaos, OG, and Invictus Gaming without losing a single game before losing 0-2 to Team Liquid.
LGD's roster is the same as the group at TI7 except 1 change: Eleven was replaced by Fy.
At +600 LGD is rated the 4th most likely team to win the tournament. Not the best odds considering they were one of two invited teams and the rest of the teams had to go through qualifiers. Team Secret, Mineski and Evil Geniuses are rated higher than LGD.
Their team consists of the following players:
Ame is the carry and has 8315 mmr.
Maybe (sometimes goes by Sumnous M) is the mid with 8404 mmr.
Fy is the offlane with 8117 mmr
Yao is the support with 7055 mmr.
Victoria is the other support with 8255 mmr.
Maybe is one of the most famous players in Dota 2. He is a veteran player who has been with LGD since 2015. Maybe is considered the top mid player from China by many analysts.
Fy is also a famous Chinese Dota 2 player. He is considered by many to be the top Rubick player in the world. He was also heavily recruited to join Vici Gaming in 2012 before he played a single game of Dota 2.
LGD is a top Dota team in the world. According to TI7, LGD is the 4th best team in the world, but also the 4th best team in this tournament according to the odds.
Post TI7, LGD has had an average start. They played in 5 qualifiers and won only 1. Team Secret and Mineski are teams ranked ahead of them this tournament and they both have had better success in their regional qualifiers. But China is a region with more talented teams and a tougher qualification, so maybe Mineski and Team Secret would not have won even 1 qualifier in China.
At the previous tournament: StarLadder i-League Invitational #3, the 2 Chinese teams did awful. Vici Gaming and Newbee went 0-8 during the group stage and was eliminated from the tournament without even winning 1 game between the 2 teams.
That tournament was in Ukraine, this tournament will be in Bulgaria. Perhaps the European tournament environment is not friendly to Chinese players which causes discomfort. Or maybe it's another reason but LGD hopes to show the world that China does not fear playing in Europe.
Mineski – +400 (October 17th 2017, via bet365.com)
Mineski is an eSports organization that was focused on building the eSports scene in the Philippines. Since their creation in 2004, the team has evolved into a top Dota 2 team in the world.
The current roster is Mineski's best yet, with the biggest names. Mineski is now a super team of the best talents from South East Asia.
At carry is NaNa aka Moon with an MMR of 8822. NaNa is only 22 years old and has been a professional since 2014. His short career is filled with #1 victories in the South East Asia Dota tournament scene during his time with Warriors Gaming Unity and then joined Mineski in August 2017.
At mid is Mushi, a well-known Dota 2 player with 8138 MMR. Mushi has been playing professional Dota since 2011 and was a part of legendary Chinese teams such as Team DK, Orange Esports, and EHOME. He joined Mineski in March 2017 after the organization decided to build the team around him.
At offlane is iceiceice another well-known Dota 2 player with 8600 MMR. Iceiceice has been playing competitive Dota since Dota 1 and competitive Dota 2 since 2011. Iceiceice is a player known for his humorous personality and his unconventional offlane play style.
Jabz is the position 4 for Mineski. He is only 19 years old with 8731 MMR. Jabz made a name for himself during the last tournament, StarLadder i-League, where he placed 2nd with his team and made highlight plays in the position 4 role.
Ninjaboogie is a 25-year-old, position 5 for Mineski and has 8048 MMR.
This team is a combination of veteran talents in Mushi and iceiceice, and young stars trying to make a name for themselves with the rest of the team.
Mineski placed 2nd at the most recent tournament: StarLadder i-League Invitational #3. They lost to Team Liquid 3-1 in the grand finals but Mineski was the only team to beat Team Liquid in a game.
Since being rated +1400 at the last tournament, placing 2nd has improved their odds in future tournaments.
They showed the world that they're capable of beating Team Liquid in a game, as well as advancing far into a tournament.
Now they are rated at +400 which makes them tied for 2nd most likely to win with Team Secret.
Betting on Mineski does not provide much value anymore since they showed the world their skills at StarLadder. I think this team is a good bet to beat Evil Geniuses in a game, but wouldn't make the bet myself since Evil Geniuses is still the best team in the tournament.
Navi – +700 (October 17th 2017 via bet365.com)
Navi is a Ukrainian eSports organization with teams in Counter Strike and Dota 2. They are most famous for their 2011-2014 Dota 2 run where they won The International 2011 and 20 premier events.
This team is the most famous Dota 2 team in the world with the most famous Dota 2 player in history. Dendi is still a beloved player even though his glory days are behind him. At every tournament, you will hear chants of Navi Navi! Even if Navi isn't even in the tournament.
Navi was a participant of the most recent Dota 2 tournament: StarLadder i-League Invitational #3. They placed 5th-6th in an expected turn of events.
Navi beat Team Secret 2-1, then lost to Complexity 2-1, and then was eliminated by Team Secret 2-0.
It's unclear what the issue is with Navi. Some say it's Dendi's fault because he is the single factor that is always at the center of Navi. Some say it's the team's fault for not organizing better. The fact of the matter is: Navi is a tier 2 team and until they start making deep runs in tournaments, they aren't going to be taken seriously.
During StarLadder, Sonneiko and General (the position 5 and 3) played out of their minds. Unfortunately, the new member Crystalize, could not carry them to victory. The viewers of StarLadder blamed the loss on their draft. They said Navi was outdrafted and could not win. Either way, they lost with performances that left much to be desired.
At +700 bet365 has not shown much faith in Navi. They are ranked higher than Immortals, VGJ.Thunder, and Infamous. I would bet on any of those teams before I bet on Navi to win a tournament.
I think Navi's ceiling as a team has peaked with Dendi. Unfortunately, Dendi is the heart and soul of the team and they make too much money together to part. Until Navi is willing to part with Dendi, I won't be paying attention to them. Dendi is a great player and played great at StarLadder, unfortunately, it seems like his glory days are over and I would rather watch Midone or Miracle than Dendi at this point.
Immortals – +1000
Immortals is an eSports organization famous for their League of Legends team but has teams in various games including Dota 2. They recently decided they would like a North American Dota 2 team, and fortunately for them, 5 South Korean players were willing to become a North American team.
Immortals is a North American organization, but their players are all Korean. These 5 players were formerly known by the team name: MVP.Phoenix. MVP was a fan favorite team because of their aggressive play style known as, run at you Dota.
The 5 players are:
QO is the carry with 8246 MMR.
MP is the mid with 8260 MMR.
Forev is the offlane with 9104 MMR.
Febby is position 4 with 8312 MMR.
Dubu is the position 5 with 7792 MMR.
Even though Immortals is a new team, these 5 players are not new to Dota. They have a long history together and even defeated OG at TI6, who were the favorites at the time.
Since TI6, the 5 South Koreans parted from MVP.Phoenix to join other teams. Some joined Team Secret, some joined Fnatic but they all failed to achieve major success.
After TI7, the 5 South Koreans decided to join forces once again. Since joining, they played in 5 different qualifiers and won 2.
At +1000, this team is underrated like Mineski was at StarLadder. Don't be surprised if they upset your favorite team.
During the North American qualifiers, Immortals lost to Evil Geniuses twice. EG is the top team in this tournament so based on history, Immortals won't win this tournament because they won't beat EG. Of course that is based on history, not the future, but in my opinion, Immortals could upset EG or any other team this tournament.
There is no Team Liquid at this tournament so that means 1st place is for the taking. If Evil Geniuses can rise to the level they are known for, they should win it all like Team Liquid did at StarLadder. If Evil Geniuses cannot find success with their new roster at their first tournament, a team like Immortals could upset them.
Immortals like to play aggressively and unconventionally. They love to fight you and if you love to farm alone, you probably will die to them. Their run at you style is how they beat OG at TI6, but since then teams have caught onto their strategies.
This will be Immortals first tournament together since TI6. They beat tier 1 teams then, and it's possible that they can beat tier 1 teams today. At +1000, this is the best value pick in this tournament because this team has a chance at winning against anyone.
VGJ.Thunder – +1100 (October 17, 2017 via bet365.com)
VGJ.Thunder is an organization that was created with a partnership between Vici Gaming and NBA player Jeremy Lin. They have a Chinese team called Thunder and a North American team called Storm.
This roster was formed after the TI7 shuffle and everyone on the team joined in September 2017.
Teams that make it out of the Chinese qualifiers are noteworthy no matter the reputation. VGJ.Thunder is a new team with new professional pro players and they somehow managed to beat: LFY and Invictus Gaming during the qualifiers. LFY and Invictus Gaming were two of the top teams at TI7. LFY finished 3rd and Invictus gaming placed 5th-6th.
VGJ.Thunder's roster is:
Sylar at carry with 7561 MMR.
Freeze at mid with 7894 MMR.
Yang at offlane with 8905 MMR.
Fade at position 4 with 8208 MMR.
Ayo at support with 7418 MMR.
Ayo has made $1600 in Dota 2 earnings in his career. Fade has made $0. Yang and Freeze have earned more than $50,000 while Sylar has made over $1,000,000. This team is a unique combination of very new players and very old players. So far they've managed to qualify for a Valve tournament which is a huge accomplishment for a new team especially coming out of China.
So far, this team has managed to impress simply by defeating top Chinese teams at qualifiers. Can their performance translate to international success?
Bet365 likely does not know much about this team or the teams in this tournament because their rankings are out of order. VGJ.Thunder is at least better than Navi. If Navi had to go through Chinese qualifiers they would not have made it to this tournament. It's unlikely that this team will upset a team like Evil Geniuses though, their lack of experience and star power makes it a task that is certainly impossible.
Infamous – +3300
The South American team to make it to PGL Open Bucharest will be Infamous, the same team that made it to TI7. At +3300, bet365 has little faith that this team can make any impact this tournament.
Since South America is so new to the international Dota 2 professional scene, it seems like their only goal is to not embarrass their region. At the last tournament, StarLadder, Infamous' regional rivals, SG e-sports did just that: not embarrass their region. SG e-sports finished 5th-6th, which was higher than the 2 Chinese teams.
Infamous hopes for more than 5th-6th, they are looking for 4th! This is not the same squad that was shown at TI7. 4 out of 5 players have changed since TI7 with only Accel remaining on Infamous. The Peruvian stars that made Infamous famous at TI7 have left.
Infamous roster is:
Kotaro Hayama at carry with 8066 MMR.
Papita at mid with 6617 MMR.
Stinger at offlane with 7221 MMR.
Scofield at support with 8027 MMR.
Accel at support with 7151 MMR.
This new roster looks like a serious downgrade from the roster Infamous showed at TI7.
Infamous did not even qualify for this tournament, the real South American team to win the qualifiers was Digital Chaos.SA but that team disbanded. Infamous did beat SG e-sports 3-1 to make it to this tournament though so they at least accomplished that.
If Infamous is better than SG e-sports, then the Chinese teams need to watch out. South America is coming for a TI championship and they don't care who gets in their way. That being said, I have low expectations of this team and if they place better than last, I will be impressed.