Which PGA Stars Will Win Majors in 2018?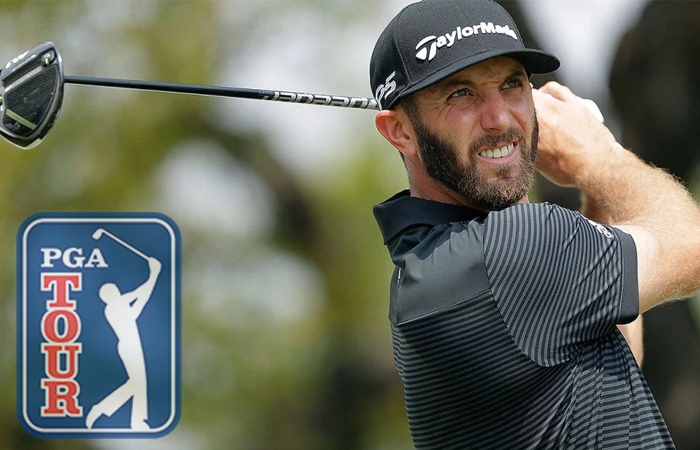 If you're in a northern climate like me, it can be a little depressing to know that we're about to go into 3 months of short day, cold temperatures and lots of snow.
So forgive me if I'm already looking ahead to the 2018 golf season. Sure, it's technically already begun, but the golf season in my mind doesn't start until Azaleas, Amen Corner and Jim Nantz adorn my television screen during Masters coverage in early April.
Speaking of the Masters, sports betting sites like 5Dimes have already posted odds for that tournament, as well as the other 3 majors of 2018. Sportsbetting.ag has taken things one step further, putting up yes/no propositions on whether 7 big-name golfers will win a major championship next year.
Those propositions don't include Tiger Woods – yet. Hopefully, Sportsbetting.ag or other betting sites will soon add Eldrick to their major tournament futures, especially after the encouraging news that Woods played pain-free at last weekend's Hero World Challenge and is already planning his tournament schedule for 2018.
But here are 2018 major championship odds for 7 of the other big names in the sport, along with my analysis of whether or not they're a wise bet to claim at least 1 of golf's 4 most prestigious trophies next year.
1. Dustin Johnson: Yes +160, No -200
Though Johnson is currently the top-ranked golfer in the world, he actually struggled throughout much of the 2017 season. His victory at The Northern Trust in August and an eighth-place finish at the RBC Canadian Open in July were the only 2 times since May that he finished in the Top 10 at a tournament, he missed the cut at the U.S. Open and the Memorial, he finished 54th at the British Open and he was a distant 13th at the PGA Championship, finishing 8 shots behind winner Justin Thomas.
However, you can attribute most of those struggles to a back injury that he suffered 1 day before the 2017 Masters, when he fell down the stairs at the home he rented in Augusta. DJ had to withdraw from the Masters, a tournament he was favored to win after posting consecutive victories at the Genesis Open and World Golf Championships Mexico championship.
Johnson showed that the effects of the injury might be behind him when he finished second at the HSBC Champions 6 weeks ago in Shanghai (although he blew a 6-shot lead on the final day), and oddsmakers like his chances of returning to form at next year's majors as well. 5Dimes currently makes DJ the +900 favorite to win the 2018 U.S. Open, while he's second on the Masters odds (+800) and third for both the British Open (+1200) and PGA (+1100).
I believe we're getting Johnson at a discounted price here because of his struggles last year. As long as his back isn't an issue, I see him earning his second career major tournament title in 2018. Look for it to happen at the U.S. Open, where he had won, finished second and placed fourth in a 3-year run before missing the cut in 2017.
2. Hideki Matsuyama: Yes +350, No -550
Matsuyama may only be 25, but he is also on the verge of becoming one of the best golfers yet to win a major championship. He's certainly been close, posting 5 Top-5 finishes at majors over the past 3 years, including a second-place effort at the 2017 U.S. Open.
Matsuyama is priced to contend at each of next year's major tournaments as well. According to 5Dimes, his best opportunity will come in the PGA Championship, where his +1500 odds are the fourth-shortest on the board. He's also fifth on 5Dimes' Masters odds (+1800), sixth for the British Open (+2200) and eighth for the U.S. Open.
Matsuyama's game seems to fit well at Augusta, where he was fifth in 2015, tied for 7th in 2016 and tied for 11th this past spring.
There's an enormous amount of pressure on Matsuyama in every major tournament he enters as he tries to become the first Japanese-born player to win one of golf's four most prestigious championships. Until he breaks through to claim his first major title, I'm not interested in backing him.
3. Jason Day: Yes +350, No -550
Are Jason's best Days (sorry) behind him? That may sound like a pretty ridiculous notion for a guy who only turned 30 last month, but his 2017 performance certainly left a lot to be desired for a guy who won the 2015 PGA Championship and won 7 other tournaments from 2015-16.
Though he made the cut in 16 of the 20 events he entered last year, Day finished in the Top 10 just 5 times and failed to earn a victory. He also finished over par in his first 3 majors of the year (including missing the cut at the U.S. Open) before placing ninth at the PGA.
Ever since briefly assuming world No. 1 status in the fall of 2016, Day just hasn't been the same. He's admitted to feeling burnt out, having to deal with numerous injuries, lacking motivation and struggling with the pressure of being the top-ranked player in the world.
Even though 5Dimes ranks him fourth for the Masters (+1200), U.S. Open (+1400) and PGA Championship (+1500), I don't like the downward trend that we've seen from Day over the past couple of years.
4. Jordan Spieth: Yes: +160, No -200
If Spieth doesn't win at least 1 major in 2018, it'll have to be considered a disappointment.
That's because the 3-time major champion is already favored to win 3 of the 4 majors on 5Dimes' early odds. Spieth, who won the Masters and U.S. Open in 2015 and then claimed the British Open earlier this year, pays just +700 to win at Augusta next April, +1000 to finish first at the British Open and +900 to complete a career grand slam with a victory at the PGA Championship. The only major the 24-year-old Texan isn't favored to win is the U.S. Open, where he's a very slight +1100 "underdog" to Dustin Johnson (+900).
The scary thing about Spieth is that he probably should have even more major trophies on his mantle. He famously collapsed in the 2016 Masters, blowing a 5-shot lead in the final 9 holes to finish second. Overall, he's finished in the Top 5 in 7 of the 20 career majors he's competed in, also finishing second at the 2014 Masters and 2015 PGA.
Even when Spieth appears to be struggling with his game, he often finds a way to elevate his play when things matter the most. He won the British Open last year after finishing out of the Top 10 in 8 of his previous 10 tournaments, and he's finished seventh or better in 5 straight competitions dating back to last season. It might not even take you long to cash this ticket as I envision Spieth being fitted for his second Green Jacket next April.
5. Justin Thomas: Yes +350, No -550
The breakthrough season that many of us saw coming from Thomas came to fruition in 2017, when the 24-year-old won his first major (the PGA Championship) and ended the season with 5 victories, earning PGA Tour Player of the Year honors.
Now that Thomas has reached the top of his sport, can he sustain that success? Oddsmakers aren't so sure. 5Dimes makes him +1800 to win next year's Masters, +1800 to win the 2018 U.S. Open, +2500 to claim the Claret Jug at the British Open and +2200 to repeat at the PGA Championship.
I can't pretend that I see a lot of value on the No here, but only getting +350 odds on the Yes makes me feel like I'd be buying a stock at its highest price. Thomas' victory at the 2017 PGA Championship was just the second time in 10 career majors that he cracked the Top 10, and only the fourth time he finished in the Top 25. I'd want to see more consistency in majors before taking back such a short price with Thomas.
6. Phil Mickelson: Yes +1200, No -2500
Lefty is clearly on the back 9 of his career. He hasn't won a PGA Tour event since claiming the 2013 British Open, and he finished higher than 8th just twice in 22 events last season.
However, Mickelson does come into 2018 with plenty of momentum. He went 3-0-1 at the Presidents Cup, helping the U.S. to victory, and followed that up with a third-place finish at the Safeway Open. He's also recently announced that his brother Tim will be his full-time caddie this season and has expressed a lot of excitement about the upcoming campaign.
Even though Mickelson is a 5-time major champion and people love to bet on him, 5Dimes is offering some attractive odds on Phil to win a major in 2018. The +3500 he pays to win the Masters is actually the shortest takeback, as Mickelson pays +5000 or more to win the U.S. Open, British Open or PGA Championship.
Ah, what the heck, let's cheer for a nice story. Mickelson can still routinely drive the ball 300 yards, which can keep him in contention at Augusta. If Phil is near the front of the pack on Sunday, I'm happy to be backing a player with the championship pedigree of a 5-time major winner – and you know the gallery will be on his side as well.
Betting Pick: Yes (+1200)
7. Rory McIlroy: Yes +240, No -300
3 years ago, can you imagine getting odds this good on McIlroy to simply win 1 of 4 majors the following season? I can't. After finishing third 3 times at majors from 2009-10, Rory broke through to win the U.S. Open in 2011, claimed the PGA Championship the following season and then won both the British and PGA in 2014.
Since then, however, it's been a drought for the young Irishman when it comes to major titles. He's been in the Top 10 in each of the 4 Masters and has placed in the Top 5 at the last 2 British Opens, but he also missed the cut at the last 2 U.S. Opens and didn't make it to the weekend at the 2016 PGA.
McIlroy didn't win a single PGA Tour event in 2017, but that's a bit misleading. He only competed in 9 tournaments, and he was in the Top 10 in 5 of them. Oddsmakers still respect Rory as a threat to win a major in 2018, ranking him second for both the PGA (+1000) and British Open (+1100) while seeding him third for the Masters (+900) and U.S. Open (+1100).
These odds are just too good to pass up for a player with the raw ability and pedigree of McIlroy, especially when you couple that with the fact that he should be extremely motivated to return to major championship glory in 2018. No better place for him to do it than at the British Open in Carnoustie, where he made his first Open appearance 11 years ago and finished as top amateur.