Hide Bonus Offers
| | | | | |
| --- | --- | --- | --- | --- |
| #1 | Bovada Sports | 50% Up To $250 | Visit Site | Bovada Sports |
| #2 | BetUS | 125% Up To $2,500 | Visit Site | BetUS |
| #3 | MyBookie | 100% Up To $1,000 | Visit Site | MyBookie |
| #4 | Everygame | 100% Up To $500 | Visit Site | Everygame |
| #5 | BetOnline Sports | 60% Up To $1,000 | Visit Site | BetOnline Sports |
The Perfect World Masters Tournament Preview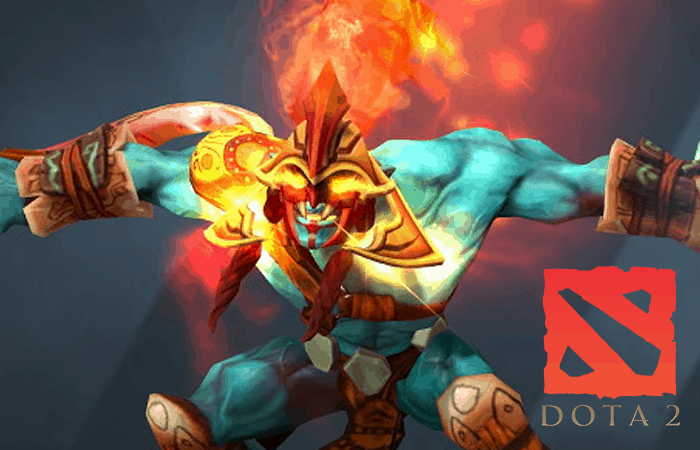 The Dota 2 world tour heads east after Europe hosted the first four events of the season. The fourth minor tournament of the season will be held in Shanghai, China.
Ten teams will battle for a piece of the $300,000 prize pool and 300 Pro Circuit points. The teams participating are:
Newbee from China
Forever Young (LFY) from China
Team Secret from Europe
LGD Gaming from China
Vici Gaming from China
compLexity Gaming from North America
SG e-sports from South America
Team Kinguin from Europe
Vega Squadron from CIS
Mineski from South East Asia
Will a Chinese team win this tournament? Or will a foreigner encroach on Chinese lands to snatch the championship? Only time will tell.
This article will examine each team's chances of winning this tournament.
Mineski – +300
Carry: NaNa (moon) – 8814 MMR
Mid: Mushi – 8311 MMR
Offlane: iceiceice – 8495 MMR
Support: Jabz – 9019 MMR
Support: ninjaboogie – 8048 MMR
Since this roster was assembled in August 2017, they have played in seven tournaments and qualifiers. In five of those events, Mineski won 1st place. In one event, they placed 2nd, losing to Team Liquid in the grand finals.
This is a dominant team with five of the best players from the Southeast Asia region at each position.
Mineski is SEA's super team like Virtus.pro is CIS's super team.
During the first two tournaments of the season, Mineski defeated Evil Geniuses, NaVi, Immortals, LGD Gaming, compLexity, Vici Gaming, and SG e-sports. Mineski played six games against Team Liquid and only won one.
Looking at the competition in this tournament, Mineski are clear favorites. The only teams Mineski were eliminated by since joining together are Fnatic and Team Liquid. Fnatic was probably a fluke, and Team Liquid is not at this tournament. Only Newbee, LFY, Team Secret, and LGD Gaming might pose a threat. A team like Vega Squadron or any other underdog could over-perform as well.
Interestingly enough, Mineski and Team Secret played at the first two tournaments of the season, but never faced each other. When you look at the top performers from the first tournaments of the season, the stand-out performers are Team Liquid, Team Secret, Mineski, and Virtus.pro. Those four teams have the most pro circuit points towards TI8 at the moment. Newbee and LGD Gaming are the two next best teams.
If Mineski is as good as they have shown, then only two teams pose a real threat to them. Team Secret can rival their recent success with their own recent success. Newbee placed 2nd at TI7, is the best team out of China, and is playing in China.
The biggest question is whether Mineski will continue to dominate their competition at this tournament. If this team plays like I know they can, then it is likely that Mineski will at least make it to the grand finals.
Vici Gaming – +300
Carry: Paparazi – 9292 MMR
Mid: Ori – 9152 MMR
Offlane: (Young/Old) eLeVeN – 7965 MMR
Support: LaNm – 7104 MMR
Support: Fenrir – 7078 MMR
The new bad boys of China are Vici Gaming! This team was banished from participating at TI7 after getting eliminated by LGD in the Chinese qualifiers. Vici Gaming then said "never again," and retooled their roster in September 2017. Out of the post-TI shuffle Vici Gaming emerged as the winners from China.
4/5 players joined in September 2017; only Ori remained from the old Vici Gaming.
Since the new team formed, they played in seven qualifiers, and won three. They beat LFY, LGD, and Eclipse in those victories.
Their first tournament was at StarLadder, the first tournament of the season, and they went 0-4. At their second tournament, they did much better. This was at Dota Pit, and they made it all the way to the grand finals, beating Virtus Pro, OG, and Newbee in the process. They then went up 2-0 on the champs, Team Liquid, before losing 2-3 in the grand finals.
Since that performance, the world has taken notice of Vici Gaming. This team, filled with veteran Chinese players with international respect, is playing up to their potential. Paparazi won the mid-tournament at DAC, beating tier1 talents like Miracle, Suma1L, and Sccc in the process. eLeVeN also played out of his mind at Dota Pit, earning praise from the analysts and casters.
Now they are tied with Mineski as the team most likely to win this tournament. This is a huge jump from their +1400 rating at Dota Pit.
Can their success continue? Tune in to find out.
Team Secret – +400
Carry: Ace – 8337 MMR
Mid: MidOne – 9891 MMR
Offlane: Fata – 8104 MMR
Support: YapzOr – 8370 MMR
Support: Puppey – 7883 MMR
Team Secret is on a roll. This persistent squad has been struggling as a borderline tier 1 team for most of 2016 and 2017. Their post-TI7 roster revamp has worked out wonders for Puppey and his boys. Team Secret has the second-most pro circuit points towards TI8, and look to continue their amazing run in the new Dota pro season.
Team Secret is a team with a long history and many roster iterations. What began as a super team of the greatest minds and talents Dota has ever seen is now reduced to just Puppey and this group of Dota talents.
The roster looks like a mix of random Dota players from all over the world trying to win under the legendary captain Puppey. And this is exactly what Team Secret is: talented players from all around the world who respect Puppey and want to play with him as their captain.
MidOne from Malaysia was one of three players ever to reach 10000 MMR. Ace is a standout carry player from many tier 2/3 teams, and he finally got picked up by a tier 1 team post TI7. YapzOr is a flashy and talented young support that exploded in popularity after joining Team Secret. Fata is a veteran like Puppey, but he switched positions from mid to offlane to join Team Secret.
Together, this group of random Dota players form Team Secret.
Team Secret placed second at the first Major tournament, losing to Virtus.pro 0-2 in the grand finals. On their road to the grand finals, Team Secret defeated Team Liquid 2-1 in an epic series. Team Liquid eliminated Team Secret at TI7 and many other tournaments. This was the first time this Secret squad defeated Liquid in a tournament series.
Their performance at ESL One Hamburg was a huge confidence boost for this team. Other than Puppey and Fata, the players on this squad are new to the pro scene. The grand finals at ESL One Hamburg was the first major for Ace, MidOne, and YapzOr, and they played really well. Now, these young players have experience under their belt, and it will only help them as this long season plays out.
Team Secret can beat any team at this tournament. A match-up against Mineski would be very interesting to see, and they are the best teams at this tournament.
LGD Gaming – +500
Carry: Ame – 8315 MMR
Mid: Maybe – 8404 MMR
Offlane: fy – 8117 MMR
Support: Victoria – 8255 MMR
Support: Yao – 7055 MMR (captain)
The fourth place TI7 winners LGD Gaming will be a hometown favorite at the Perfect World Masters Minor tournament. For this elite Chinese team, this tournament will be their second of the new season. In their first tournament, PGL Open Bucharest, they placed second, losing to Mineski 0-2 in the grand finals.
Their last first place at a tournament was the Mars Dota 2 League in July 2017. They beat LFY 3-2 in the grand finals.
LGD's strength is with their core players. Ame is a young and up-and-coming carry player that has done well with LGD. Maybe is a world-famous mid player, with many analysts calling him the best mid player out of China.
LGD has veteran support and offlane players as well. Yao has been to TI1, TI2, TI3, TI4, TI5, and TI7. fy has been to TI4, TI5, TI6, and TI7. Victoria played well at TI7.
This is a team that has a long-standing history of success against the best of the best. They have the ability to beat any team that isn't a favorite to win it all. They lost against Mineski and Team Liquid in recent tournaments, but both are very good teams.
It's hard to say if LGD will do well this tournament. Perfect World Masters is filled with great teams like LFY, Team Secret, Newbee, and Mineski. LGD matches up well against any of those teams, and aren't heavy underdogs, but they're not favorites either.
Newbee – +600
Carry: Moogy – 8504 MMR
Mid: Sccc – 8876 MMR
Offlane: kpii – 8474 MMR
Support: Kaka – 9403 MMR
Support: Faith – 7456 MMR

Newbee was an invited team to this tournament, and they are tied for fifth-most likely team to win it all.

The Dota world has seen so much of Newbee. They placed second at TI7, and played in three tournaments in the new season. Their highest placement at the new tournaments was third place at Dota Pit, where they lost to Vici Gaming 2-1 in the semi-finals.

Newbee was eliminated by Virtus.pro, Team Secret, Vici Gaming, and Team Liquid at their most recent tournaments.

Their most recent tournament championship was in June 2017 at Galaxy Battles. Their toughest competition at that tournament was Planet Odd, which was not a great team.

Newbee eliminated Virtus.pro at Dota Pit, so they have at least that under their belt.

Newbee consistently makes deep runs at tournaments (except StarLadder, where they went winless), but fail to overcome great teams in important series. But it will happen soon, and don't be surprised if Newbee win it all this tournament.

Not counting their experience prior to joining Newbee, this is one of the most battle-tested teams competing in Dota. The same five players have been to the grand finals at TI7, and won 17 first or second place victories at tournaments/qualifiers in 2016 and 2017.

Newbee remains China's top contender because of their performance at TI7, and will continue to be until TI8. This doesn't mean they are a head above the competition, though, because China's top teams are basically even.

They have no weak links, as everyone on the team is strong at their position. They've been through the fire and stuck together as a team, which I am a fan of. Newbee is still very young, with a lot of years left playing at the highest level. I like this current squad and think they can beat anyone. That being said, teams like Mineski, Team Liquid, and maybe even Team Secret are a little better than them, but Newbee has the ability to beat them.
LGD.Forever Young – +800
Carry: Monet – 8829 MMR
Mid: Super – 8416 MMR
Offlane: Inflame – 8114 MMR
Support: Ahfu – 7868 MMR
Support: ddc – 7582 MMR (captain)
All the way up to the upper bracket finals at TI7, LFY looked dominant. During the group stages and the main event, many analysts said LFY was the team to beat. No one thought Team Liquid or Newbee could beat these bad boys, but LFY ended up placing third at TI7.
Since August, LFY has failed to live up to their performance at TI7. Perfect World Masters will be their first tournament since TI. They played in five qualifiers and lost in all of them to LGD, VGJ.Thunder, Vici Gaming, and Newbee. The Perfect World Masters invited LFY, which is why they are playing.
This is a young organization. It has only been around since 2016, after TI6. Their five players have only been together since May 2017. Their third place victory at TI7 is quite impressive, considering their roster had only been playing together for three months before TI.
LFY has never won first place at a tournament. They won first place at three qualifiers, and second place at one tournament. Other than their TI7 third place and dominant run through the group stages, LFY has not accomplished much.
Despite their lack of deep tournament runs, this is a team that commands respect and attention. They are a tier 1 team with talented players throughout the roster, but aren't in the top-5 category. They can easily defeat lesser opponents like compLexity, SG e-sports, or Team Kinguin, but against experienced teams with better or equal talent, LFY would be the underdogs.
compLexity – +1600
Carry: Chessie – 9021 MMR
Mid: Limmp – 9266 MMR
Offlane: Moo – 8557 MMR
Support: Zfreek – 6135 MMR
Support: Kyle – 7047 MMR (captain)
Congratulations to compLexity for being acquired by Dallas Cowboys owner Jerry Jones and real estate billionaire John Goff. This is huge news for the world of esports to have a sports mogul like Jerry Jones invest in esports.
Their Dota 2 roster will need to shape up if they're going to bring Jerry Jones a championship. At their current status, they are a tier 2 team that might make it to TI8. That's a great accomplishment, and likely their peak.
At a tournament filled with Chinese teams and teams like Team Secret, compLexity will have a hard time making a deep run in this tournament.
There are only three teams at this tournament with lesser odds of winning than compLexity. Even those teams have a solid chance of upsetting compLexity.
compLexity is a team that maximizes their potential every time. Compared to other teams, they are very consistent. They rarely lose to teams they should beat, and often times over-perform.
They are led by Kyle and his brother Zfreek. They have been with compLexity since 2014. Together they have dozens of tournament experiences under their belt, and have even competed at a few TIs.
Unfortunately for compLexity fans, Kyle's captaining skills are in constant question by analysts and fans.
His strategies are reused over and over again to the point where they're predictable. The team can beat 99.99% of Dota teams in the world with their strategies, but against the best in the world, they need versatility and unique strategies to overcome that hurdle.
compLexity's last tournament first place was in February 2016, when they won the Dota 2 Canada Cup – Season 6. Not exactly the most prestigious competition.
compLexity has no outstanding players on their team. No player is in the top 5 at their position, even just at this tournament. The cores, Limmp and Chessie, are not feared in the slightest. This is not a scary team, and just about every team at this tournament should feel confident about a match-up against compLexity.
That being said, compLexity is a good team, and is participating in this tournament for a reason. During the North America qualifiers, compLexity went all the way from the lower bracket to winning the qualifiers. They went undefeated as they beat VGJ.Storm, Immortals, and Digital Chaos on their way to China. Too bad every team at this tournament is better than North America's best, though.
The Teams That Probably Won't Win

Vega Squadron – +1800
Vega Squadron from CIS have solid core players and an up-and-coming young support player that Dota professionals are talking about.
Out of six CIS qualifiers Vega has competed in, this is their only win. On their path to China, they defeated NaVi and Team Empire. Good luck to these boys, but I will come out and say it right now: they will not make it past the second round of the lower bracket.

Team Kinguin – +6600
Out of Poland, this team has made it international. After forming in only September 2017, this group of Polish Dota players are headed to China after defeating HellRaisers and mousesports in the EU qualifiers.

SG e-sports – +8000
These Brazilian boys are back at a tournament again! This will be their fourth tournament of the season. How much have they learned from going against the world's best in their previous tournaments? Probably a lot, but it still won't be enough. This team somehow managed to get more experience than teams like Team Kinguin or Vega Squadron recently, and maybe it will show when they upset one of these teams.