Packers Get Odell and Other Crazy Draft Day Trades to Watch For at the 2020 NFL Draft

The 2020 NFL Draft is about to take our lives over. That might be the case even when everything we know isn't flipped on its side, but given the current state of the world of sports, the NFL Draft is about to dominate all forms of media.
You'll be glued to your TV or tablet. Your buddies will be texting you non-stop about how your team passed up on a stud.
Twitter might even break.
Baked into the mania is a natural hysteria that comes with NFL Draft day trades. Superstars could be on the move. Teams will want more assets and trade down. Other teams are looking for that one impact stud and will do whatever it takes to move up.
Draft day trades are what the NFL Draft is all about, and there are quite a few we need to brace for. Here are 8 crazy NFL Draft Day trades that could happen in 2020.
Dolphins Trade to #3 to Get Their QB
I'm not here to predict who it'll be, but Miami needs a franchise passer, and there are two great options in Tua Tagovailoa and Justin Herbert to pick from.
For what it's worth, we have Tua Tagovailoa landing in South Beach, so the Dolphins will sit tight at the 5th pick and land him, or they'll trade up to make sure they get him.
Should Miami make this move and Tua is their guy (and you believe it happens ahead of time), bettors can get nice value by betting on Tagovailoa going third overall (+165).
It'd also probably convert Tua as the second quarterback taken (-500), which presently looks like one of the safest 2020 NFL Draft bets.
Patriots Trade Mid-Round Pick for Andy Dalton
It won't cost them much, and it'll surely be contingent on The Red Rifle agreeing to restructure his deal. I get that a lot of Pats fans are expressing optimism over Jarrett Stidham, but New England needs to protect themselves here.
Todd McShay agrees, as his assessment of the former Auburn passer isn't exactly glowing.
New England is one injury or Stidham benching away from a reality that includes trying to win games with Brian Hoyer. Cincy doesn't have much use for Dalton, either, so a trade or release appears to be in their future.
Broncos Trade to #10 to Get Henry Ruggs III
Jerry Jeudy is the most polished route-runner. CeeDee Lamb is the best one-on-one catch artist. Henry Ruggs is the most explosive offensive weapon in the entire draft.
Denver wants one of them, and picking at 15th overall, that's no guarantee. If they make this move, I think Ruggs is their guy, as he can stretch the field and really take advantage of Drew Lock's arm.
I have Jerry Jeudy as the first wide receiver that will be drafted, but if Denver makes this move, Ruggs would be an elite value bet (+300).
Seahawks Trade for Yannick Ngakoue
Seattle has lost some really good pass rushing talent over the past few years, and Jadeveon Clowney could be gone this offseason, too.
It's gotten so bad that quarterback Russell Wilson publicly begged Clowney to come back. It's just as bad the other way, as Ngakoue has been very outspoken about wanting out of Jacksonville.
Instead of rolling the dice on a first-round pick, Seattle can get a proven product and give their 29th-ranked pass rush a boost.
Vikings Trade to #14 to Get a Stud WR
Minnesota is in the same boat as Denver, but they're actually worse off after trading away Stefon Diggs.
They could get a stellar wide receiver to replace him with two picks in the 20s, but it might make more sense to ensure they get a stud by trading to 14th overall.
There is no guarantee one of Ruggs, Jeudy, or Lamb is still there, but if one is still on the board, the Vikings pull the trigger to patch up a big hole.
Packers Trade to #23 to Get Kenneth Murray
Most mock drafts have Green Bay splurging for a wide receiver, and there is increased buzz that the Packers could take a quarterback.
Currently picking at 30th, the Packers aren't likely to get a passer worth their time in round one, and wide receiver is so deep that they don't need to make that move in the first round, either.
Instead, they can trade with the New England Patriots, who are notorious for trading down.
Bill Belichick gets more picks (which should be outlawed), and Green Bay gets a menace of a linebacker in Kenneth Murray to patch up a leaky run defense.
Colts Trade to #8 to Get Jordan Love
It's pretty arguable Jordan Love is a big reach here, but the Colts need a long-term answer under center.
Michael Wynn left the Colts off the list of teams that need to draft Jordan Love, but I think there's a chance they quietly love him.
This move is made difficult by the fact that they traded away their 13th pick this offseason, but when there is a need, GMs find a way.
Indy has an aging Philip Rivers for 2020, and they don't love Jacoby Brissett. The Colts are playing to win now, but they'll keep an eye on the future by swinging big for a high-upside passer like Love.
Packers Trade for Odell Beckham Jr.
Why does Green Bay pass up landing an impact wide receiver and trade up? Because linebacker is a huge need for them, and they could have their sights set on landing a superstar receiver elsewhere.
It doesn't have to be Beckham, but there have been countless rumors that he isn't long for Cleveland.
Whether it's Beckham, Brandin Cooks, or someone else who can stretch the field, Green Bay could be in the market for a splash trade that surprisingly keeps them from taking a receiver early in the draft.
Looking Forward to the 2020 NFL Draft
It's fun to speculate about how the 2020 NFL Draft could be a total volcano of trades, rumors, reaches, and steals. I have zero doubt it'll be highly entertaining, whether these trades happen or not.
It also could be really profitable.
The trades above can help or hinder a variety of NFL Draft prop bets. How you use this speculative information or any of our other NFL Draft advice posts is up to you.
Just make sure you're wagering at the top 2020 NFL Draft betting sites the internet has to offer.
AUGUST
Casino of the Month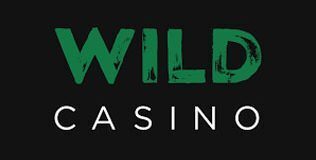 Welcome Bonus
250% up to $5,000
Read Review
Visit Site