Does the Packers 2020 Draft Signal the End of the Aaron Rodgers Era?

The Green Bay Packers are tough to peg. The team finished 13-3 a year ago and reached the NFC title game, which would, in theory, set them up as viable Super Bowl threats in 2020.
So far, not so good.
The franchise has not been very aggressive in free agency, while they've also allowed some quality players to leave and sign elsewhere.
Green Bay continued their head-scratching ways in the 2020 NFL Draft when they failed to address a clear wide receiver need with a single prospect at the position.
Instead, they traded up for their quarterback of the future. The double-slap to the face of Aaron Rodgers has many thinking the end of an era could be coming.
Do the Packers have a clear vision that we just don't understand yet, or are they trying to move on from Aaron Rodgers? If you're curious why I think he could be headed out, here are 8 reasons why Aaron Rodgers is going to get traded.
Green Bay Just Invested in His Successor
As noted, the Packers drafted a quarterback early in the 2020 NFL Draft. They even traded up to do it, kicking away their fourth-round pick to move up four spots and nab Jordan Love at 26th overall.
Aaron Rodgers will be 37 years old in December, so getting a potential successor certainly isn't a bad idea. The question is if the Packers see Love as an upgrade in short order or if Love is just an insurance policy for the position.
Jordan Love Actually Might Be Special
Even if the Packers just liked the value of Love or see him as a guy to turn to in 3-4 years, it's very possible he forces their hand early.
The Utah State product has a lot of flaws, but he's got a huge arm, nice mobility, and an ability to make impossible throws.
The comparisons to Patrick Mahomes are overstated, to be sure, but they're not for no reason. Jordan Love could be a bust, but he also could be special.
Green Bay's Offensive Philosophy Is Changing
It is beyond obvious that the Packers are revamping their roster to fit what they want to do: run the football more effectively.
Green Bay is morphing into a run-dominant offense, and if that works out, the need for a super-expensive Rodgers will lessen.
Just how much Rodgers' role shrinks will be worth noting. He said last year that he prioritizes winning over stats at this stage in his career, but will being reduced to a game-manager change his mind?
The Packers Openly Disrespected Rodgers
A shrinking role is one thing, while Rodgers has admitted in the past that he realizes Green Bay has to plan beyond his career.
But the blatant disregard for acquiring impact offensive players when the team is this close to a Super Bowl has to irk him.
Rodgers has been no stranger to showing his frustration, so it will be interesting to see how he handles the Packers getting him zero weapons in the passing game.
In theory, Green Bay's reluctance to take a receiver and draft Rodgers' future replacement could be viewed as the ultimate sign of disrespect.
Rodgers Is No Spring Chicken
Turning 37 during the 2020 NFL season, Rodgers could be forced out due to age, or he could see writing on the wall and demand a trade.
The latter seems more likely, as Rodgers is still playing at a pretty high level, even if a lot of experts suggest he isn't.
Rodgers has said he'd like to play out his current contract, which would seemingly keep him with the Packers until he's 40. He's said it's not impossible that he'd like to continue his career even longer after that.
If the feeling isn't mutual, an aging Rodgers could demand a trade out of town before his contract is up.
Green Bay Could Take a Big Step Backward
Another potential issue for Rodgers and the Packers is if 2020 sees the team as a whole take a big step back.
It's easy to see that happening, too. The rest of the NFC North got better, the Packers seemingly did not, and Rodgers does not have an amazing supporting cast to begin with.
If Green Bay fails to make the playoffs, the Packers would suddenly have reason to toy with the idea of switching out the aging Rodgers for their new toy under center.
A-Rod Would Garner a Slew of Trade Assets
Another reason why Aaron Rodgers could be traded is the obvious interest other NFL franchises could have in him.
Green Bay head coach Matt LaFleur said he wants to work with Rodgers for "as long as possible," but will the Packers brass agree with that logic if a team makes them a trade offer they can't refuse?
It sounds blasphemous, but this franchise did trade Brett Favre, and I doubt many thought that would ever happen.
A Lot of Teams Would Want Him
Green Bay may want to keep Rodgers. Maybe he isn't even that mad. And I bet they can turn down a tempting trade offer or two.
But there are going to be a lot of them. In 2020 and beyond, a slew of teams will knock on Green Bay's door, hoping to pry Rodgers away at a discount.
Rodgers will still cost a pretty penny, but if A-Rod wants out of town and Green Bay drives up the asking price, it could be the perfect solution for all parties involved.
This isn't a one-sided thing, either. Rodgers realizes the clock is ticking, and he's even said in the past he may have to leave Green Bay to play as long as he'd like to play.
Will the Packers Trade Aaron Rodgers?
I hate to say it, but I do see the Packers trading Aaron Rodgers at some point. It won't happen in 2020 and possibly not 2021, either.
Rodgers has a very expensive contract, and as things stand, he is still by far the best quarterback they have on their roster. Jordan Love has insane upside, but he will have to prove he's the guy for the job before Green Bay takes on the backlash of trading a franchise superstar.
You don't make a move like that unless it is what's best for the team, and it usually only happens when it's obvious. If Love clearly has to be put on the field and/or Rodgers shows visible signs of decline or gets hurt, Green Bay can and will consider a trade.
If you want to bet on the Packers in 2020, I still think they're a solid bet to win the NFC North, and with Rodgers leading the way, they remain a Super Bowl contender.
For the long-term, Love is probably Green Bay's guy, and in three years or fewer, they'll probably begin that transition. It may not be the right call, but with Rodgers pushing 40 by that time, it may be one they feel they need to make.
AUGUST
Casino of the Month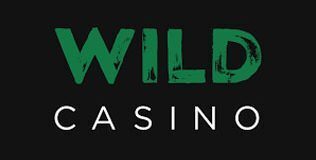 Welcome Bonus
250% up to $5,000
Read Review
Visit Site