Overwatch League 2019 Betting – Stage 3 Playoff Race Heats Up in Week 3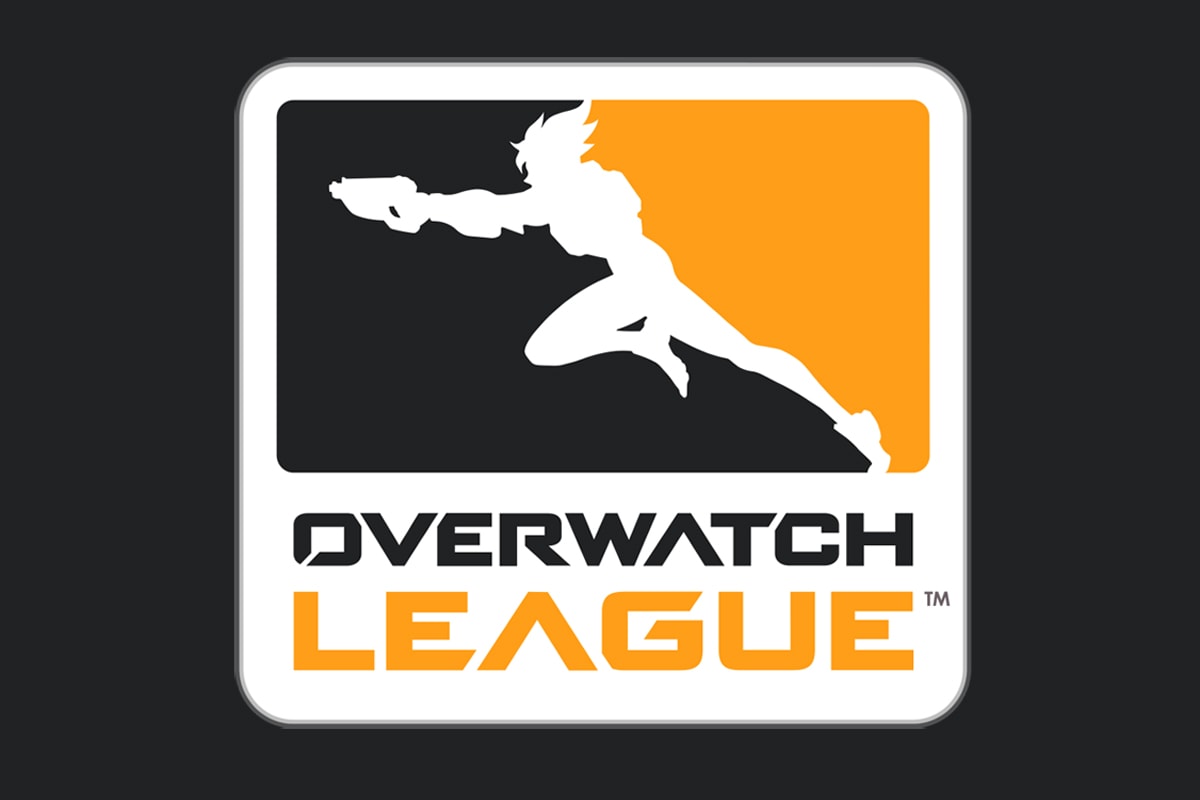 Stage 3 is almost halfway over, and teams are setting their sights on stage playoffs.
The Houston Outlaws were the surprise of Week 2, and it will be interesting to see if they can keep their winning streak alive in Week 3.
All Stage 3 Week 3 matchup odds in this OWL betting preview are provided by SportsBetting.ag. SportsBetting.ag offers great odds on Overwatch and other esports, so feel free to give them a try.
Or be sure to check out our list of the best Overwatch betting sites if you're interested in wagering on any of this weekend's games.
Paris Eternal (8-10) vs. Houston Outlaws (5-12)
The Paris Eternal have been playing better Overwatch since the start of Stage 3 and racked up a few nice wins on their way to a 3-1 stage record. Paris has figured out the lineup that they like to run with, and the substitution of danye for ShaDowBurn is paying off so far.
The foundation of the Eternal's roster lies upon its supports, Kruise and Greyy. Kruise, the Eternal's Lúcio player, is a strong in-game leader, and his shot-calling has helped Paris stay focused during fights.
Greyy, Paris' Ana/Zenyatta player, is a recent addition whose strong individual talents have been on display throughout Stage 3. The flex-support position is uber-important for every Overwatch League team, so it's no surprise to see Greyy have a strong effect on the Eternal's success.
Paris has their sights set on Stage 3 playoffs, but there are no easy matches left on the schedule for the Eternal.
The Houston Outlaws shocked the world in Week 2 when they beat the San Francisco Shock in five maps. The match will go down as one of the biggest upsets in the history of the Overwatch League, and it could provide a blueprint for other teams to take down the Shock.
The Outlaws unveiled a relatively new hero composition against San Francisco that involves a Doomfist and a Sombra. The "Hackfist" composition is starting to become popular in the Contenders League and high levels of the competitive ladder as a way to counter triple tank/triple support compositions.
The basic strategy of Hackfist involves Sombra hacking important targets and then following up with a swift Rocket Punch from Doomfist. Houston played expertly around Danteh's Sombra in Week 2. They coordinated EMP with Earthshatter to perfection, which led to multiple Team Kills over the course of the weekend.
Houston struggled mightily during the match against San Francisco when they tried to mirror the Shock's GOATS composition. Going forward, I expect to see more Hackfist and other DPS compositions from the Outlaws as it clearly plays more to their strengths than triple tank/triple support.
Prediction
This matchup will likely feature Paris playing GOATS composition while Houston switches between GOATS and DPS compositions depending on the map.
The Outlaws' anti-GOATS Hackfist composition worked well last weekend against the Uprising and the Shock, and I expect it to have success against the Eternal as well.
The Outlaws are heavily favored over Paris in this matchup, but Houston's previous woes make it difficult to believe that they will win this match easily. I think the Outlaws' new compositions will win a close series, 3-2.
San Francisco Shock (13-4) vs. Florida Mayhem (1-15)
San Francisco Shock
-10000
The San Francisco Shock finally broke their match win streak record against the Houston Outlaws in Week 2. Houston threw some new and unusual hero compositions at the Shock, and San Francisco struggled to adapt over the course of the five-map series.
The loss to Houston was extremely surprising, but there were signs in the Shock's last match against Atlanta that foreshadowed this result. The Shock have looked sloppy since their return from the All-Star break, and that's out of character for what we have come to expect from San Francisco.
San Francisco has a huge target on their back as frontrunners of the Overwatch League. Teams are steadily improving their strategies of how to deal with triple tank/triple support as we progress through Season 2.
I don't think that the Shock's reign of dominance is over, but I do think that the loss to Houston sets a dangerous precedent. I expect a flood of teams to follow the Outlaws' example of using Sombra and other DPS against San Francisco's GOATS composition.
Florida Mayhem's general manager, Matt Akhavan, stated in a recent interview with Danny Lim that the Mayhem are still in the process of adding new players and continuing a roster reconstruction.
The Florida roster might be in flux, but a constant for Florida throughout Season 2 has been losing. The Mayhem have struggled all season to keep their heads above water, and although they have individual talents, it hasn't resulted in many map wins.
Florida's new Zarya player, bqb, was known as an excellent Sombra player before he was signed to the team. The numbers haven't been great for bqb on Zarya, and I would expect him to play more Sombra for the Mayhem going forward now that the Sombra meta is upon us.
Prediction
The San Francisco Shock are unsurprisingly heavy favorites to win this matchup against the Florida Mayhem, but bettors should use caution here before jumping on the Shock. San Francisco lost their match last week to a Houston Outlaws team when the odds were similarly lopsided.
Florida will likely use Sombra GOATS against the Shock's GOATS comp, and we have seen Sombra have increasing success against the top teams. There would be pandemonium in San Francisco should they lose this matchup, but I can't see that happening yet. Shock win, 4-0.
PICK
San Francisco Shock
-10000
Toronto Defiant (7-9) vs. Guangzhou Charge (6-11)
The Toronto Defiant have struggled all season long with roster instability, and there is a noticeable lack of coordination and communication between teammates. Toronto recently added two more players into their starting lineup, and the result has been multiple losses in a row.
Language barriers seem to be playing a role in Toronto's mistakes. Toronto added an American and a Latvian player to their starting lineup of mostly Korean-speaking players, and it's made it difficult for the team to gel.
Toronto has experimented with different hero compositions in recent weeks, but they haven't had much success with exotic compositions. The Defiant attempted a quad-DPS comp against London on Volskaya, and it crumbled against the Spitfire's GOATS defense.
The lack of coordination was exemplified for Toronto on Volskaya as multiple players used their ultimate abilities with no follow-up damage or priority targets in mind. The Defiant are clearly relying on instinct and individual ability to carry them through this stage, and that's going to cause problems against top teams in the league.
The Guangzhou Charge lost their only match of Week 2 to the new-look Valiant, and they continue to slide down the season standings. The Charge are still struggling to find their identity as an Overwatch League team, and inconsistency has been part of their downfall.
Guangzhou unveiled a new DPS player, nero, in Week 1 against the Chengdu Hunters, and the team looked rejuvenated as a result. We did not see nero play during the Charge's only match of Week 2, and it's difficult to say why.
The Charge's hero composition strategy has revolved around many different combinations in the past few weeks. Guangzhou has played GOATS, Sombra GOATS, Bunker Comps, and DPS Comps depending on the map and situation.
Guangzhou's deep pool of hero compositions shows flexibility, but it has also caused volatility during matches. The Charge will look excellent on one map and then terrible on the next, in large part due to the constant hero-swapping taking place.
Top teams in the league like San Francisco and Vancouver have more consistency with their hero picks and as a result are allowed to explore the limits of their team composition. The Charge need to improve their hero and roster continuity if they want to find a rhythm for the remaining season.
Prediction
Toronto is favored -238, but I haven't seen much from them besides a map win on Ilios versus the Spitfire that inspires confidence they will win this match. Guangzhou looked much better with nero in the lineup, and I would expect to see the Charge's new addition in this series.
This is a potential upset, and I can see the Charge steal a win here with their Sombra GOATS lineup. The Charge edge out the Defiant, 2-1.
Los Angeles Valiant (5-12) vs. Vancouver Titans (18-0)
The Vancouver Titans are as sure a bet as you can make in the Overwatch League. They are still undefeated in regular season play thanks to impeccable strategy and a roster full of All-Star caliber players.
The Titans have mastered the art of attacking from different angles, forcing their opponents to react to multiple threats at once. The Vancouver roster has a level of trust with each other that allows the team to spread out more than other Overwatch League teams feel comfortable with.
The Titans routinely send a single or multiple players on flanking routes to get behind the enemy. They have confidence in each individual teammate to stay alive and hold their own, even while outnumbered.
Vancouver also has the unique ability to execute multiple game plans over the course of a round. We saw an example of this on Volskaya against the Fuel when their first Point A attack failed after Vancouver tried to fight from the right-side high ground. The Titans immediately resorted to plan B and took the left-side high ground on their next attack.
The instant change of strategy took the Fuel by surprise and allowed the Titans to capture Point A. Many teams would have stuck with their original attacking strategy for multiple attempts, but that's part of the reason why the Vancouver Titans are 18-0 overall.
The Los Angeles Valiant have made the largest improvement of any team in the Overwatch League since the end of Stage 2.
Their awful start to the season may have them outside of an automatic bid for league playoffs, but recent performances give them a sliver of hope to enter playoffs via the play-in bracket.
The main difference for the Valiant has been their new main-tank player, FCTFCTN. FCTFCTN is not a flashy player, but he has added a consistency that Los Angeles has been lacking.
FCTFCTN has been excellent at shielding his team from damage while also staying alive. The Valiant have had to commit less support utility to sustain their main-tank, which has allowed KariV and Custa to focus on healing other players.
Stage 3 wins against the Chengdu Hunters and the Guangzhou Charge should be taken with a grain of salt, and I would advise caution before jumping on the Valiant hype-train. Los Angeles still needs to win against a top team before we can declare that the first half of the season is behind them.
Prediction
This series could be the most lopsided of the weekend due to poor hero comp matchups. The Valiant will likely try to mirror Vancouver's GOATS comp, but Vancouver is stronger at GOATS in almost every way.
Vancouver is a -3333 favorite in this matchup, but I would give Los Angeles an even smaller chance to win. The Titans should wipe the floor with the LA squad, 4-0.
PICK
Vancouver Titans
-3333