Osaka Delays Resort Plans, Vegas Tropicana Sold, Caesars-Eldorado Merger Nears

Contrary to all available evidence, there is plenty of gaming and casino news out there, both in Las Vegas and in the world—all you need is the patience to stalk and capture it.
Recently, for example, the leading contender in Japan's race to build a series of "Integrated Resorts"—Osaka—delayed its plans to award the contract and begin construction of its IR. And perhaps purely by coincidence, MGM's "Japan guy" Brian Sandoval has moved on to pursue other opportunities, as the HR people like to say.
And the sale of the Tropicana in Las Vegas last Friday slipped under most radars, as did the legalization of sports betting at Washington state's tribal casinos. As somebody almost said once: "The news is out there."
Osaka's Plans for "Integrated Resort" Forced to Reschedule
Plans to open an "integrated resort" (IR) near Osaka have been adjusted due to travel restrictions in both Japan and the United States. MGM Resorts International, along with its local partner ORIX, was the only remaining applicant to build the IR after the withdrawal by Genting Singapore and Galaxy Entertainment Group.
The delay means the integrated resort may not be able to take full advantage of an opening concurrent with the 2025 World Expo to be held in Osaka. Osaka says it still intends to open the resort in 2026 and insists that the delay is, at most, six months.
In a move that is hard to describe as purely coincidental, Brian Sandoval, MGM's President of Global Gaming Development, has left that position to apply for the position of President of the University of Nevada, Reno, of which he is a graduate. Sandoval's post at MGM was primarily focused on pursuing the Osaka IR contract.
Sandoval has done stints as Governor of Nevada (two terms) and served as chairman of the Nevada Gaming Commission. Additionally, he has served as the state's Attorney-General. During his tenure as Governor, he led trade missions to various Pacific Rim nations. While Governor, Sandoval was one of the first politicians to come out in favor of legalizing internet gambling and retail as well as online sports betting.
Tropicana Las Vegas Sold
In a move in keeping with rival MGM's "asset-light" strategy, Penn National Gaming (PNG) sold the Tropicana Las Vegas Casino Hotel Resort on March 27, 2020, to a company it created a few years ago, Gaming & Leisure Properties, Inc. The deal closely mirrors various MGM sale-leasebacks such as Bellagio, MGM Grand, and Mandalay Bay.
Under the terms of the sale, Penn National Gaming will continue to operate the Tropicana while paying rent to Gaming & Leisure Properties, which purchased the Tropicana's physical property and real estate for a reported $307.5 million—much less than the $360 million PNG paid to Tropicana shareholders for the iconic Strip property back in 2015.
Real estate investment trusts (REITs) have become something of a craze in Las Vegas and other gambling destinations because they allow the gaming company—in this case, Penn National Gaming—to concentrate their areas of expertise in day-to-day gaming and hospitality operations, while a landlord concerns itself with the maintenance of the physical structure.
The $307 million price-tag is equivalent to the first five months of lease payments. According to a Bloomberg report, part of the deal requires Gaming & Leisure Properties to put the Tropicana up for sale sometime in the next two years, and if it is sold, Penn National Gaming receive up to 75% of any sale proceeds in excess of the $307 million.
Eldorado-Caesars Merger Is Still On
Although the closing date has been moved from mid-April to late June, the $17 billion merger of Eldorado Resorts and Caesars Entertainment is still on track, according to a report at CNBC. The report attributes the news to information it got from "a source with firsthand knowledge."
Until recently, quarantines and casino closures have fueled rumors that Eldorado, Caesars, or both would not be able to weather delays and that financing for the buyout-merger was in danger. The CNBC article counters those rumors, citing "a highly placed source" as maintaining that both companies have sufficient liquidity to last for well over a year under the present circumstances.
Caesars Entertainment is certainly in better shape than it was last year. The recent sale of the Rio put $460 million in its coffers. And Eldorado Resorts' anticipated sale of several Mississippi and Missouri properties to Twin Rivers within the next 60 days should go a long way toward assuaging lenders' fears. And CNBC's report says loans pertaining to the merger are all in place with 11 separate lending institutions.
Still, gaming regulators in three states—Indiana, New Jersey, and Nevada—will need to approve the deal. And they have all postponed hearings on the merger. Additionally, the Federal Trade Commission must sign off on the merger.
Washington State Legalizes Sports Betting
Washington state Governor Jay Inslee recently signed a bill that legalized sports betting in all 35 tribal casinos in his state. The bill, ESHB 2638, permits federally recognized tribes in Washington state to apply for a new sports betting amendment to their existing gaming compacts with the state.
The bill requires that newly amended compacts include provisions for licensing and regulation fees, specific regulations covering sports wagering, and various other issues such as money laundering, sport integrity, and problem gambling.
Both legislators and tribal leaders praised the bill's passage into law. "This will allow people to participate in a new gaming activity that is safe and well-regulated by the tribes," Gov. Inslee told reporters as he signed the bill, which passed quickly through both houses of the state legislature.
Rebecca George-Kaldor, Executive Director of the Washington Indian Gaming Association, agreed, saying: "As we recover from [the pandemic] crisis, the addition of this amenity will help tribal governments fund the essential services their members will need to get back up on their feet."
AUGUST
Casino of the Month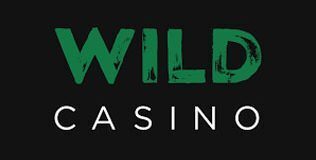 Welcome Bonus
250% up to $5,000
Read Review
Visit Site