O'Reilly Auto Parts 253 DFS Picks for 2021

The first week of the 2021 NASCAR season was a memorable one, yet it's also one many would like to forget.
Michael McDowell emerged as an unlikely winner in the wake of some epic crashes that turned the 2021 Daytona 500 upside down.
It also completely derailed my NASCAR DFS picks, just 15 laps into the first major race of the year.
Looking back, Erik Jones was one of my favorite values going into last week's race, and that early crash sent him packing.
While that ended my day early, I still plugged Kyle Larson and Christopher Bell, who finished respectably (10th and 16th).
It's onward and upward as the 2021 O'Reilly Auto Parts 253 approaches, hopefully, to cleanse us all of the nastiness we endured at Daytona.
Fitting, too, that it should go down at the same location, albeit at the smaller Daytona Road Course.
Want to bet on this weekend's race? Catch up with the latest odds and top contenders in our 2021 O'Reilly Auto Parts 253 betting preview from resident NASCAR expert Adam Haynes.
For the fantasy side of things, I've got you covered with my favorite NASCAR DFS picks for the 2021 O'Reilly Auto Parts 253.
Chase Elliott ($10.7k)
This might not be a bad time to fade the chalk, but I actually love Chase Elliott. There's no reason not to, as not every driver excels in these road course events, but he sure does.
Elliott is the betting favorite at the top NASCAR betting sites, but he's also secured wins the last four times he's competed in a road course race (five for his career).
That, and he finished second at the Daytona 500 and ended last year with back-to-back victories.
Elliott has six wins dating back to last year, and the only real negatives are that he'll likely be high-owned, he's expensive, and that he's starting at the front of the pack.
Considering his form, I won't see the latter as a bad thing, though.
Michael McDowell ($6.8k)
You wanna get nuts? Alright, let's get nuts.
I'm all for riding the wave with McDowell. Yeah, he got lucky with a crash propelling him to a win at the Daytona 500, but he was still in a position to finish strong, regardless.
And hey, a win is a win.
Is it possible the 36-year old is ready for a dream season? Not really, but hey, he just won the Daytona 500, and he finished 10th at this event last year.
In a race with very little to go on, I have no issue with saving some cash and crossing my fingers that McDowell can at least be competitive again.
Kurt Busch ($8.6k)
It's actually Kurt's brother (Kyle) that most could grow enamored with, seeing as he has four road course wins under his belt.
There is merit to paying for Kyle at $10k, but let's not forget that Kurt ran well in this race last year, finishing 14th.
He hasn't been some scrub, either. Busch had 20 finishes inside the top-10 last year to go with one win. He closed out the season hot, too, cracking the top-12 in his final three races.
His road course history isn't too shabby, either. In addition to being competitive at this event last year, he finished fourth at the 2020 Bank of America Roval 400.
In fact, check out how he's done in his three runs there.
| | |
| --- | --- |
| Year | Finish |
| 2020 | 4th |
| 2019 | 20th |
| 2018 | 5th |
I don't know if there's anything such as a safe play (outside of maybe Elliott) going into this weekend, but if Kurt Busch is going to be remotely contrarian, he's one of my favorite NASCAR DFS picks.
Top NASCAR DFS Lineup for O'Reilly Auto Parts 253
Chase Elliott ($10.7k)
Michael McDowell ($6.8k)
Kyle Busch ($10k)
Chris Buescher ($7.2k)
Erik Jones ($7.8k)
William Byron ($8.8k)
I love Elliott this week, and I'm sure I won't be alone. He's one pricey stud I have zero qualms paying for.
I also don't mind doing a heat check with a cheap McDowell, nor paying for a rock-solid Busch that has some solid road course history working in his favor.
You can tack on Jones, Byron, and Buescher to round things out. There are some great plays up top I'm bypassing, so also keep in mind that Denny Hamlin ($9.8k) is a bit discounted, while this type of race is also right in A.J. Allmendinger's wheelhouse.
I won't force my way to rostering those two guys, though.
Buescher is a bit of a throw-in that works. I also have eyes for a discounted Austin Dillon, but Buescher just feels like a guy nobody will look to.
He's done well at these road courses lately, though. He finished 21st here last year, and he's finished 20 or better in each run at the Bank of America Roval 400.
Buescher is worth a shot at that price, but I love Erik Jones again, and William Byron feels like a steal. Jones was one of my favorite plays last week, and he's again too cheap.
He was none too pleased about the crash that derailed his day at Daytona, but he quickly looked ahead to this race.
Well mom always said if you don't have anything nice to say, don't say anything at all. Can't wait for the road course next week.

— Erik Jones (@Erik_Jones) February 14, 2021
Adam Haynes also happened to highlight him as one of the best sleeper picks for the 2021 O'Reilly Auto Parts 253 if you opt to bet this weekend.
He finished 20th here last season, and he had a killer third-place finish at the Bank of America Roval 400 in 2020. He also projects insanely well for this race. After some bad luck last week, I'm going right back to the well with him.
There's also Byron, who is also a bit too cheap. He finished 13th here in 2020 and has finished 6th in his last two tries at the Bank of America 400.
Summary
This is set up to be a wild week for trying to piece together NASCAR DFS picks. That's saying something considering the chaos everyone lived through last week.
That was even with weather impacting things, and you just never know how that could play into a future race, either.
For now, I am with the crowd on targeting Elliott, and from there, I just want good drivers who have some semblance of a positive track record in this type of race.
That could still pull you in a few different directions, and if you're entering many NASCAR DFS lineups, you obviously have to look to guys like Hamlin, Allmendinger, Blaney, and Martin Truex.
But I hand out my favorite lineup, and this is it.
Hopefully, my NASCAR DFS picks for the 2021 O'Reilly Auto Parts 253 serve you well. If you'd like to take these plays over to the betting realm, be sure to use the top NASCAR betting sites.
September
Casino of the Month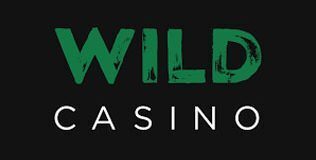 Welcome Bonus
250% up to $5,000