The Office Reboot: Ricky Gervais and 10 Actors That Could Be the Boss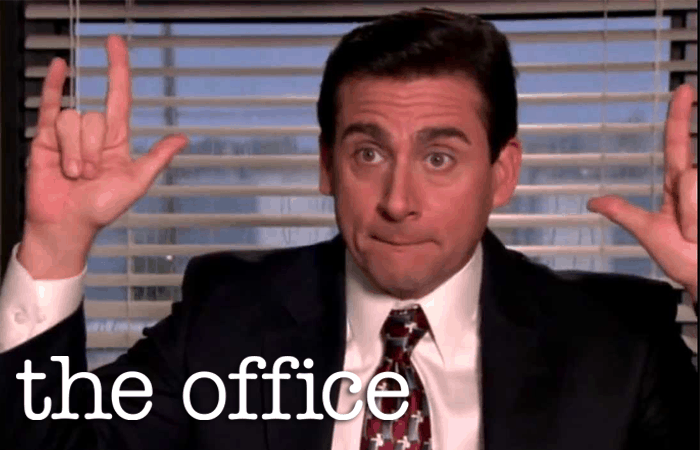 Do I think the world needs more of The Office? Absolutely, I do.
If you're anything like me, you've been over and through The Office's 9 seasons on Netflix. I personally fall asleep to it most nights. Maybe it's just because it laughs me to slumber or it's become so familiar to me – whatever the case, I can't get enough of it.
The Office admittedly went sour after the exit of Steve Carell's Michael Scott and I never got fully on board with Ed Helms' portrayal of a suddenly drastically different Andrew Bernard.
However, even in the waning seasons, The Office still brought the laughs and kept us guessing.
That's precisely why news of NBC considering a revival of the show has caught the attention of the mainstream world, as well as myself.
It also could soon enough draw the focus of some of the top entertainment betting sites, should there ever be released odds for who the new boss will be on the show.
Ricky Gervais made The Office famous in three runs on the BBC version, while Carell took the baton and ran all the way to the Emmys with the U.S. edition.
With the show potentially nearing a return after a four-year hiatus, it's fair to wonder who will fill those same shoes in 2018.
The success of Will & Grace's return and other shows rebooting in the past are the driving force behind The Office coming back, while the comedy scene has also gotten stale on television recently.
Going back to a show that worked and reportedly mixing in new cast members with some of the old could provide a fresh take and give die-hard fans a show they can appreciate.
At the same time, one would hope the show-runners could fire up some nostalgia, as well.
Mistakes and Changes
Before I dive into my 10 favorite casting options for the new boss of The Office Season 10, I'd like to note a few things.
The first is where the show went wrong. I can't speak for every fan, but Andy Bernard was never a good boss. It completely changed his character and he wasn't nearly as likeable as Michael Scott. You actually learned to loathe and barely tolerate him, in fact.
If they bring in a new boss, they need to make the right call, even if it's just for one season. The Office isn't just about the boss, but it really is the main focus and things branch out from there.
The point is this guy is so unorthodox and unaware that he makes a normal, boring office out of this world, zany. From there, an otherwise normal setting turns into a fiasco and a truly delicious comedy delight.
In that same breath, I have to hope the whole Jim & Pam story is dead. It was cute for the first three seasons and that love story was one many could relate to. It pulled the series for a while, but near the end, it's honestly what ended up killing it.
The Office was a lighthearted comedy and things got a little too real, far too often.
Maybe it's just me, but the acting in those emotional segments didn't always land, either. That isn't necessarily a slight to the actors themselves, but perhaps sometimes the script or the manner in which those stories were told.
I think this will all sort itself out, though. Four years later, Andy Bernard is still out there trying to be a star, Michael Scott is in Colorado with Holly and Jim and Pam are both probably where they left us.
If this is just a one-year return, I can see John Krasinski having time to fit this into his schedule. That being said, if the plans are bigger and the idea is to implement new cast members for a long-term takeover, bringing Jim back might not make as much sense.
Krasinski has been awfully busy making movies and has a Jack Ryan series on Amazon, after all.
That's the big concern for some of the returning cast members. Some just won't fit into the storyline anymore, others can be written out (or already have been) and some of the actors have too many projects going on elsewhere.
It wouldn't at all be shocking to see very little of Krasinski, Ed Helms, Ellie Kemper, Craig Robinson or B.J. Novak. All of these actors either have already exited from the show via storyline or could be too busy to return.
On the flip-side, the actors that play Creed, Stanley, Kevin, Phyllis, Pam, Meredith, Toby, Oscar and Angela are all in play. Dwight is even an option, especially if the show looks for one main superstar to retain from the original cast.
If I had a say, I'd call for the return of Clark and Pete, as well. Perhaps the show already sees them as a promising pair to lead a younger cast into the future of a long-term reboot.
10 Options to Play the Boss
I'll leave the decision-making up to the people who run The Office. The show fizzled down the stretch, but the people calling the shots really created a gem for the better part of 9 seasons.
Whether you loved it every step of the way or not, The Office became one of the most iconic shows while it was still running and that's not something that's done easily.
Still, if it is indeed coming back, The Office may need a new boss for season 10 and possibly beyond. And if any entertainment betting sites ever issue odds, you can always refer to my list before placing a bet. Without further haste, here are my 10 favorite candidates:
Gervais has already taken his old The Office character (David Brent) on the road, so it's clear he feels there is still a lot of story to tell. He is the whole reason why The Office came to the states in the first place, too, while he also made a nice cameo near the end of Carell's stay on the show.
I'm not entirely sold on the American public wanting (and getting) Gervais, but if you're looking for a logical fit and someone who can nail the role, he absolutely is among the top candidates.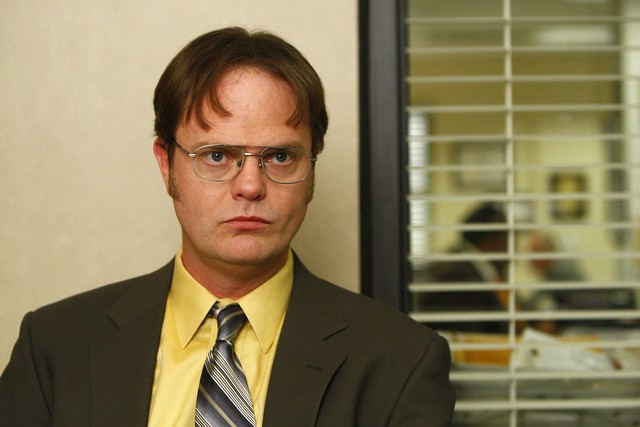 It doesn't get any easier than just bringing back Dwight, who closed out the 9th season as the boss on The Office.
I can't really envision Dwight sticking on a reboot as anything but the boss, as this character has been yanked around in this position way too much and realistically would just leave if he had the job taken from him, yet again.
At the same time, I can't really see The Office revival happening without Dwight K. Schrute. If Rainn Wilson is in this show's plans, it should probably just be as it left him – as the boss.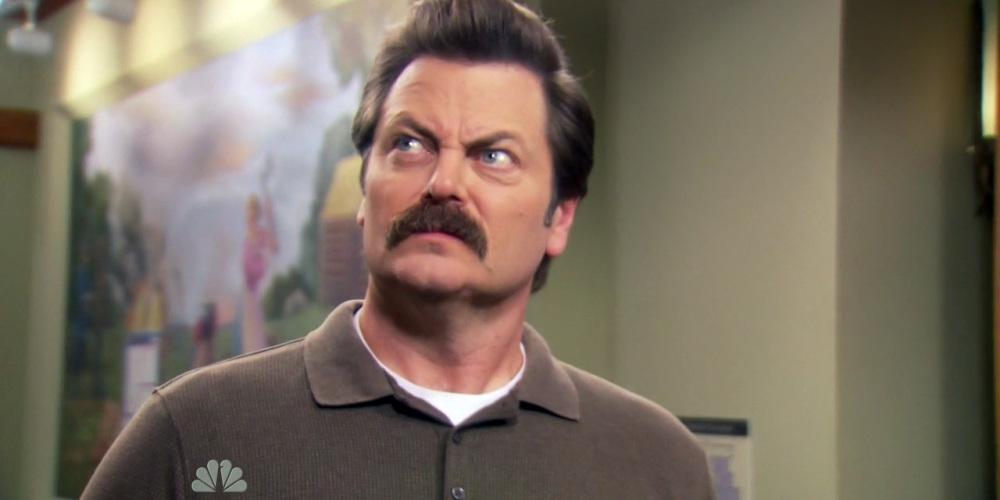 The man forever known as Ron Swanson could collide the worlds of The Office and Parks & Recreation and just migrate one iconic boss into a different show.
I'm not even necessarily suggesting Offerman play the same exact character, but he crushed that role in one hit show and could play an at least somewhat similar character in this reboot.
Some won't be too keen on morphing the two comedy universes, but who could seriously say this is a bad idea?
Offerman has the chops to handle a big role and other than a traveling act, he doesn't have much keeping him from taking over a one-year The Office revival.
Bateman is as busy as anyone these days. He's acting and directing a Netflix smash hit in Ozark and he's always got his hands in blockbuster comedies, as well as constant Arrested Development rumors.
I'm not sure he'd be available for this type of commitment, but if The Office wanted to land a comedy star that could carry the show, Bateman is it.
Bateman would be a totally different boss – almost the opposite of what you're used to – but he'd deliver with his dry humor, which comes out in hilarious reactions and observations.
He's already played the role of a funny man in charge on Arrested Development, so you know it'd work if he can find the time to commit to the role.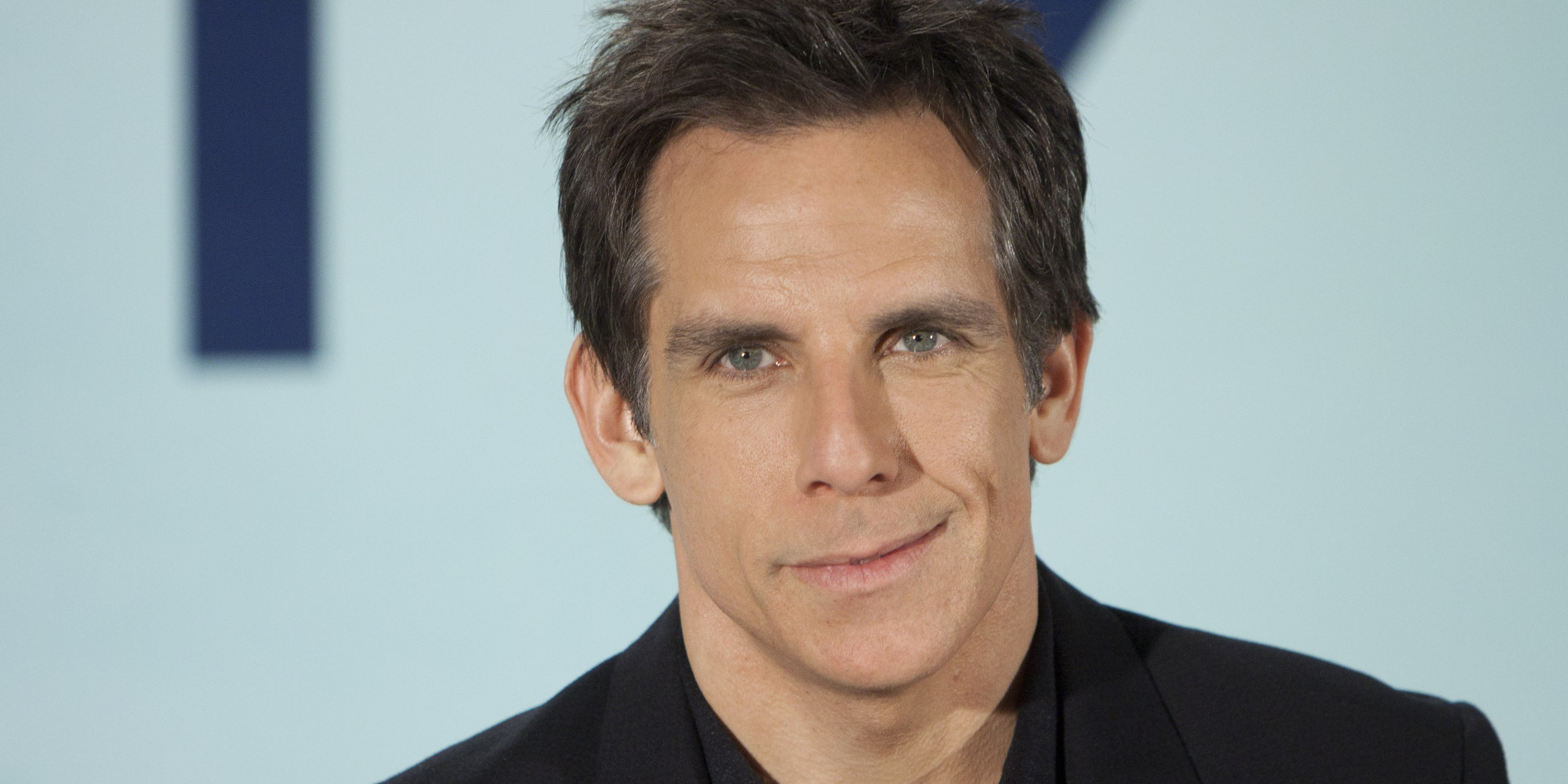 This is another comedic actor who has so much going on, it'd be next to impossible to reel him in.
However, The Office has already dabbled with huge stars like Will Ferrell, Jim Carrey and Ray Romano taking the torch, so why not aim high and nab one of the best comedy stars in history?
Stiller has so many projects going on that I'm not sure he's a realistic candidate, but he has to be one America would love to see. Stiller has an oddly hilarious angry and frustrated side to him that could really work in an office setting.
Think more along the lines of Tropic Thunder, as opposed to Zoolander and this might be a perfect fit.
Best known for his skits on Saturday Night Live and Portlandia, Fred Armisen could soon be looking for his next big project and has some history with NBC.
Armisen most recently appeared on FOX's Last Man on Earth and it remains to be seen how long he sticks there, but it's possible he could be available with Portlandia's 8th season being it's last.
If so, few are equipped to play a goofball boss as well as Armisen theoretically could.
Sudeikis is another comedic actor that spends a lot of his time making hit movies, but it's possible his schedule could open up for him to nail down a permanent spot as boss on The Office.
This isn't a role Sudeikis makes sense for on the surface, but his dry humor and professional look could combine for the perfect candidate. Sudeikis made you laugh with little effort in both Horrible Bosses movies and has a tendency of hilariously pointing out funny observations.
I'm not entirely sure how he'd fit long-term in TV land, but something tells me Sudeikis in a suit and tie would bring the laughs.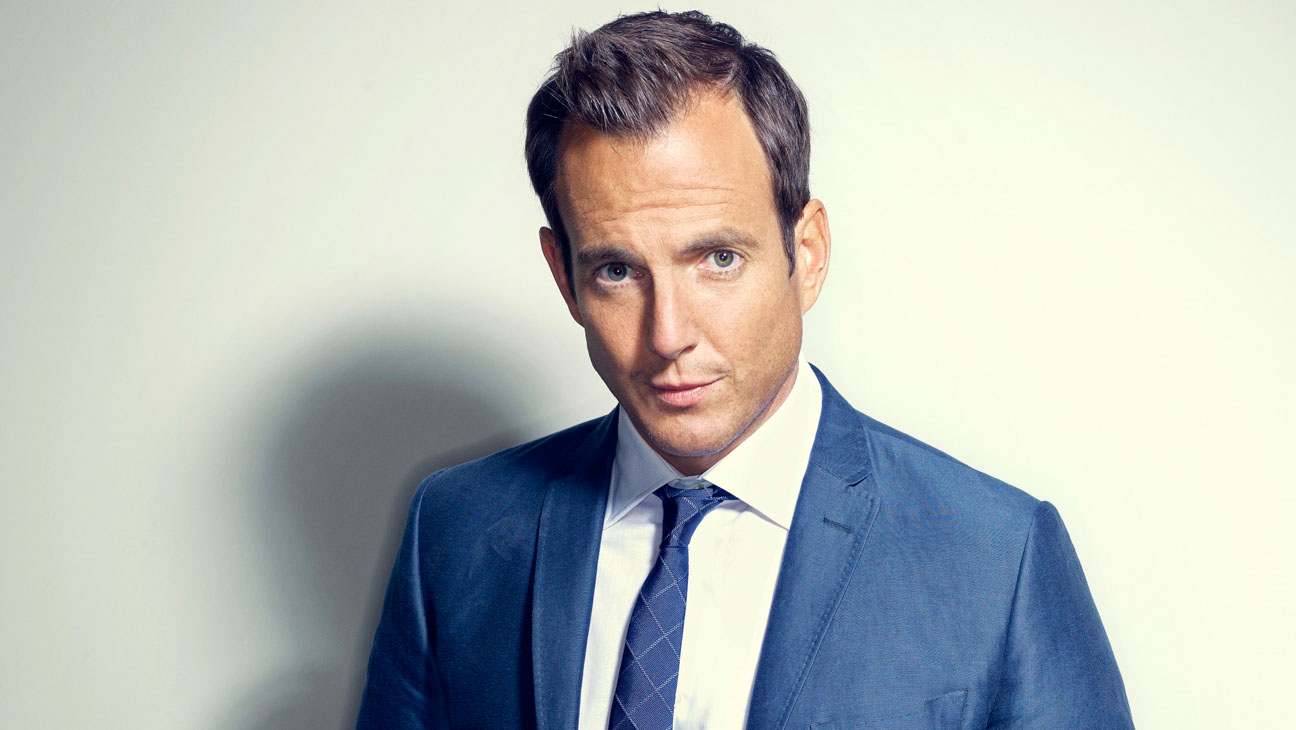 If Jason Bateman isn't down for this role, perhaps another Arrested Development cast member will oblige.
The Office fans actually got a taste of what Arnett could bring to the table when his character interviewed for this very job in 2011 and it may not be a bad idea to give him another crack at it.
In my own mind, I'm envisioning Arnett as a raucous Gob Bluth boss-type. He wouldn't realistically last in his $4,000 suit, but it sure is a fun idea to consider.
Known best as Marshall in How I Met Your Mother, Segel's hilariously controlled characters can take over the screen with very little effort.
Segel hasn't had a ton going on in the way of film (just two finished projects since 2015), so it'd be interesting to see if he'd be down for a return to television.
The world knows Segel has the professionalism to play a boss (he was a lawyer on HIMYM), while his explosive antics seen on Forgetting Sarah Marshall and I Love You, Man could make him a riot on The Office.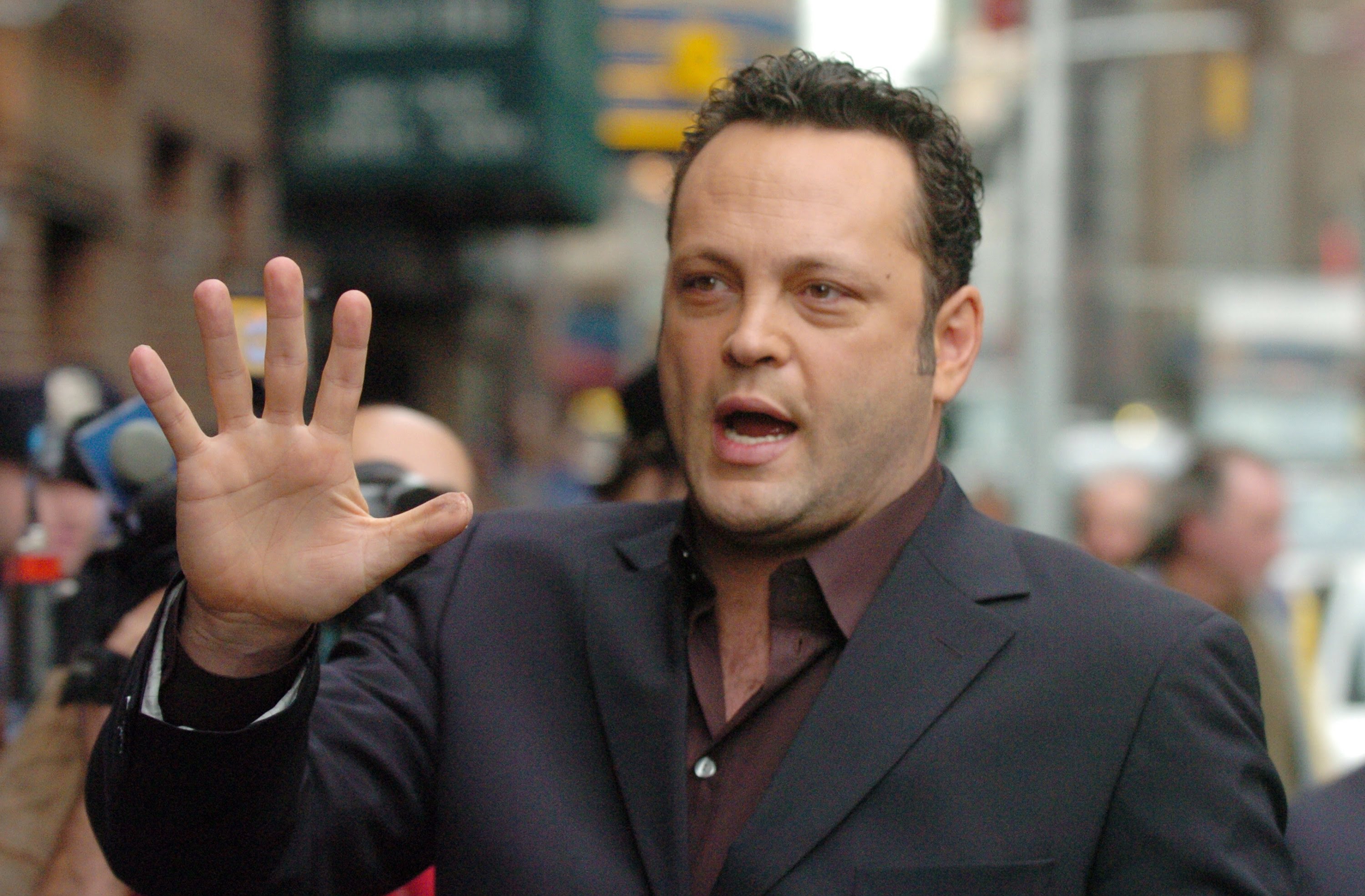 Let this be the wild card option. Vaughn hasn't dabbled in attempting to carry a comedic TV show, but he did stop by and take a dramatic turn in the second season of True Detective.
I, for one, would love to see him get back to his comedic roots and play the boss on The Office.
He might be another actor who is too big of a comedy star to take on this reboot, but his fast-talking ways could get him into some hilarious trouble.
Vaughn's best comedy comes from his frustration or nerves in odd situations. His best work can be seen in Wedding Crashers and his characters from Unfinished Business or The Internship could give you an inside glance at what his run as boss of The Office might look like.
Maybe it won't be Vince Vaughn or any of these 10 viable options. All I know if the return of The Office is exciting and I can't wait to see who the creators pick to run the series when it comes back.
Hopefully once betting sites issue odds, some of these options will be available and you'll have an inside track on winning some cash.