Odds and Top Candidates for the Next Full Time Host of Jeopardy!

Jeopardy! has struggled to find a replacement for their beloved Alex Trebek. The new season of Jeopardy! is set to make its premiere on September 13th and recent host, Mike Richards, stepped down after one week of hosting.
Mike Richards has had a lot of criticism for previous offensive comments from the fans and will no longer host the show.
With the new season approaching and the search for the next full-time host, you can place a bet on which host you think will be named as their full-time host at BetOnline.
Odds for Next Full Time Jeopardy! Host
George Stephanopoulos
+2000
Ken Jennings is the current favorite to be named the next full-time host of the Jeopardy!, per the top sites for betting on entertainment.
The past champion grew up in South Korea and went on an amazing winning streak of 74 games ($2.52 million worth) in 2004.
He also won the "The Greatest of All Time" event, beating James Holzhauer and Brad Rutter in 2020. He joined the show as a consulting producer that year, as well.
Jennings has been rumored to be the next host within the industry and the odds reflect that.
Fans of entertainment betting may be looking for a bit more bang for their buck, of course. Beyond just betting on the favored Jennings, you can also look to top challenger Mayim Bialik, or aim high with someone with longer odds.
The latter could make sense, seeing as the show already went with Richards, who was not among the initial contenders to host Jeopardy! when this prop emerged a couple of years ago.
Top Contenders to Be the Next Jeopardy! Host
Besides Ken Jennings, let's look at some other candidates who may surprise us and be the next full-time host of Jeopardy!
Mayim Bialik (+200)
The actress from The Big Bang Theory is temporarily taking over weeknight hosting duties and is expected to be the host of primetime events, as well.
Mayim Bialik to fill in as host of 'Jeopardy!'https://t.co/ENJxQwi67L

— TODAY (@TODAYshow) August 23, 2021
She is another favorite to be the full-time host, and she already is on schedule to be the host for now.
She does however have a new show, "Call Me Kat" that could threaten her chances to be named the new host.
LeVar Burton (+700)
Burton is a favorite among some other celebrities and could be another potential full-time host.
Ryan Reynolds is one of the celebrities who backed Burton for the job.
The 64-year-old could be an interesting option if Jennings and Bialik don't get the full-time job, especially if they don't want to upset their audience again.
Other Options to Host Jeopardy!
The game show could take a shot at one of the dark horse candidates, as well. Here are some interesting picks that could be named full time host if they couldn't find a host soon.
David Faber (+1600)
The co-host of the Squawk on the Street recently had this to say.
"If they were to offer me the job, I think I would say yes."
He has hosted before multiple times and has experience on TV.
Faber praised recent host Mike Richards before he was named the host, so that could mean two things. It could mean the show likes Faber and referenced him for Richards, or he could be linked to Richards, who was criticized by the fans heavily.
The show may try to not risk anything by assigning someone who praised the criticized host. With that being said, some fans also praised Faber for being the host of the show, as well.
Aaron Rodgers (+6600)
Rodgers was a name thrown around in conversations when he was reportedly pondering retirement from the NFL.
With Rodgers and the Packers coming to an agreement for at least one more season, his chances at being named the next full-time host are slim.
He did, however, say he would have taken the gig if it'd been offered to him.
Packers QB Aaron Rodgers "definitely would've" taken the "Jeopardy!" job if offeredhttps://t.co/PJK5Qhz4EV pic.twitter.com/xk6Y4mLX8C

— Around The NFL (@AroundTheNFL) August 20, 2021
Rodgers would have the best chance to win this award if he were to strongly reconsider retiring or if the show couldn't find a full-time host until after the NFL season.
Betting on the Next Full Time Jeopardy! Host
This is a hard bet to predict with so many moving parts here. Ken Jennings looks to be favorite at the moment, but the support for LeVar Burton may be enough to shake things up.
The decision makers could have an interesting choice that seems out of the blue.
With Mike Richards stepping down, they could be very responsive to their audience and listening to a lot of opinions. With Burton's support, that could launch him into the role as full-time host.
Jennings is already a part of the show, so it would be nice to keep him around if he isn't named the full-time host.
Overall, nobody is going to be able to replace Alex Trebek perfectly, but the show is going to go on.
These potential candidates have the best chance to be the next full-time host on the show and you can bet on who you think will get the job.
Whether you bet on who will be the next full time host of Jeopardy! or not, consider taking a crack at the entertainment betting markets below.
September
Casino of the Month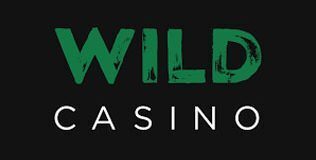 Welcome Bonus
250% up to $5,000