Odds and Top Candidates for the 2022 NFL Hall of Fame

The Pro Football Hall of Fame is the achievement of a lifetime. All the hard work, effort, sweat, and tears make it all worth the while. It's what the greatest players in NFL history all strive for.
There is nothing better for these players than giving a speech to their loved ones and crazed fans listening from around the world. Donning the gold jacket puts them in a fraternity that is honored and worshiped for eternity.
The 2020 and 2021 classes gave us two fine ceremonies this summer, but everybody is already excited about who will be in the next class for 2022.
Looking ahead to the 2022 NFL Hall of Fame, here are your odds on the greats that will be next to get the call to the Hall.
Odds for the 2022 NFL Hall of Fame Class
Bovada has Demarcus Ware entering as the biggest favorite to get voted into the 2022 Pro Football Hall of Fame. Right behind him is wide receiver, Torry Holt.
The 2022 NFL Hall of Fame class should be an equally entertaining one as the past few.
There may not be a legend like Peyton Manning that has shorter odds to be considered a mortal lock, but we have three to four explosive wideouts/return specialists garnering attention.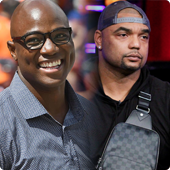 Many of these players have waited patiently to get the call, and a handful bring value. The ability to get after the passer is always vital.
Ware and Seymour were two of the best in the past quarter of a century, and they come in with some of the best 2022 NFL Hall of Fame odds.
Both are safe and smart bets due to their postseason careers. They both had Hall of Fame careers during the regular season, and they combined for four Super Bowls.
The wideouts such as Holt, Wayne, and Johnson bring value, as well. Johnson isn't the best value, but you won't see many Hall of Famers get passed on with the type of numbers he has hauled in over the years.
Locks to Get in the HOF in 2022
There are at least five or so locks that should get in the 2022 Hall of Fame class.
Nobody is ever truly a lock until they get voted in, but these players were too good to deny for much longer.
Torry Holt
Torry Holt (-125) stands out like a sore thumb for what he did for the St. Louis Rams. ''The greatest show on turf'' was an exceptional offense that many had not ever seen before.
Kurt Warner, Marshall Faulk, and Isaac Bruce are all in the Hall of Fame. It is now time for Holt to get his due.
The guy simply had amazing numbers.
13,382 receiving yards (16th all-time)
74 receiving touchdowns (38th)
920 receptions (21st)
He wasn't the most explosive weapon or the biggest, but his craft was flawless. He had a little Jerry Rice in him for field awareness, route running, and the clutch ability.
Holt didn't drop many passes over his career and reinvented ways to get open as he became older.
There were eight straight seasons in which he had 80-plus receptions for over 1,100 yards. Holt ended up totaling 65 touchdowns in the process.
He is getting in with those great numbers.
Many will pick apart appearing on only two AP All-Pro teams, but the era had other legendary options as well. Injuries also derailed the end of his career.
Had he stayed healthy, he would have cracked the Top 10 on several lists. Add in his postseason success, and the numbers below should make Holt a safe bet to get in.
Reggie Wayne
Reggie Wayne (+200) is another player that had a stellar career with Hall of Fame players around him. Peyton Manning, Edgerrin James, and Marvin Harrison have all worn their gold jackets.
The time is now for Wayne to take his opportunity.
He is one of the better wideouts in the history of the sport. The argument to say he wasn't a number one is a flawed one. He might be the best number two ever if you make that argument. The route running was flawless to watch, and his ranks speak volumes.
Some players have been in the Hall of Fame for decades that have half the numbers of Wayne.
Just look at where his crazy numbers rank in NFL history.
14,345 receiving yards (10th all-time)
82 receiving touchdowns (25th)
1,070 receptions (10th)
Richard Seymour (+150), Tony Boselli (+105), and DeMarcus Ware (-175) are also locked in to make it this season.
Ware was one of the best pass-rushers in the past few decades. Dallas and Denver both saw him dominate the opposition. Seymour deserves to get his due with all his postseason success.
Winning three Super Bowls went unnoticed. He was one of the best players for New England's dynasty. Ty Law is in the Hall of Fame, but Seymour was a beast and should get the call. Appearing in seven Pro Bowls and making the All-Pro squad five teams is elite consistency.
Long Shots That Deserve a Call
The top NFL Hall of Fame long shots are always fun to look at because they should get in eventually, but they may need to wait another season or two.
With that, let's breakdown some 2022 NFL Hall of Fame candidates that deserve a shot.
Andre Johnson
Andre Johnson (+300) is a player worthy of the Hall of Fame because he wasn't much worse than the prior three wide receivers.
He had moments where he dominated the league more consistently than Calvin Johnson did.
Just look at how they compare.
| | | | |
| --- | --- | --- | --- |
| Player | Career Rec TD | Career Rec YDS | Career Receptions |
| Calvin Johnson | 83 (No. 23) | 11,619 (No. 32) | 731 (No. 47) |
| Andre Johnson | 70 (T-No. 46) | 14,185 (No. 11) | 1,062 (No. 11) |
The peak wasn't as dominant as Megatron, and I am not saying Andre Johnson was more talented than the former Lion.
Calvin had eight dominant seasons. Andre had double-digit seasons that were relevant to Pro Bowl-like production.
Even so, Johnson has the numbers to deserve a HOF nod.
Anquan Boldin
Another long shot with even better value is another wide receiver. Yes, I love the wide receivers in this class and feel they are all worthy of getting consideration.
Anquan Boldin (+1000) was a productive wideout that lacked the love for his career numbers. He gave Joe Flacco the ride of his life in the 2013 postseason in which Boldin was hauling in epic passes.
It was one wild ride, my friends. Check out his stats from the 2013 postseason.
22 catches
380 receiving yards
4 touchdowns
The catching ability of Boldin is reminiscent of Dennis Rodman and Scottie Pippen going up for a rebound in the NBA Finals. The clutch ability that he gave all the teams he played on was incredible.
The negative would be his zero All-Pro teams, but he made three Pro Bowls and was a catching monster.
Just look at the numbers he put up over his playing career, and where they rank all-time.
13,779 receiving yards (14th)
82 receiving touchdowns (25th)
1,076 receptions (9th)
His touchdowns were more than just respectable. The guy was a stud at Florida State and never let up in the NFL.
Boldin was one of the better athletes at wide receiver and will someday get into the Hall. It is worth the long shot, but it may be another few seasons.
Steve Smith
Steve Smith is one more wide receiver that brings value (+700), and I could go on about him for days.
His ability to come off a broken leg early in his career and perform the way he did is Hall of Fame worthy. His numbers are comparable with Boldin, and Smith was a top 5 wideout in the NFL at his peak.
There were a few seasons in which he was arguably the top player in the NFL at his position. He is worth a shot at 7/1 odds and should eventually get the call to Canton, Ohio.
Betting on the 2022 NFL Hall of Fame Class
There are a few longshots that I think are worthy of wagering on. We should try to be smart here with the selections, of course.
If you're betting on who will be selected into the 2022 NFL Hall of Fame, you should start with Torry Holt, Reggie Wayne, Richard Seymour, and Demarcus Ware.
Holt (-125) and Wayne (+200) are getting in whether you loved them or not.
They were two of the dozen best wideouts in the last few decades. They offer value, and their odds could shorten once more wagers get placed on them.
Seymour (+150) and Ware (-175) are getting in due to their defensive prowess. Both were stalwarts for the New England and Dallas franchises.
There would be a risk of taking players like Smith, Boldin, and Barber with other players ahead of them in the pecking order.
Zach Thomas, Robert Mathis, and LeRoy Butler are worthy candidates to wager on since they bring a little bit of everything.
It should be an exciting honor to hear these future Hall of Famers speak next season. It adds an element that gets us excited for the upcoming football season ahead.
Think one of these players is a good bet or have another wager in mind? Stop by the best NFL betting sites to place your bet.