Odds Released for PS5 vs. Xbox Scarlett – Which Sells More Copies in First Week?
Gamers everywhere are looking forward to a new era in 2020.
With Sony rumored to be targeting a November 2020 release date — and Microsoft's "Project Scarlett" looking to land around the same time — eager fans of the world's bestselling console brands are counting the days and weeks.
For the purpose of convenience, I am going to relate to the new Xbox as the Xbox Scarlett. The chances are it will go by this name, anyway.
As always, Sony and Microsoft will be battling it out for the lion's share of console purchases when new consoles are released, and next year will be no different.
From the information we know so far, these next-generation consoles are set to take the playing experience to another level.
Anticipation is certainly building. I have recently even come across some betting opportunities relating to the consoles, so I would like to share these with you.
Let's take a look at the odds released for PS5 vs. Xbox Scarlett betting on who sells more copies in the first week of being released in the United Kingdom.
PS5 vs. Xbox Scarlett – Most UK Sales in First Month
The odds below, courtesy of Betway, are subject to change.
Surprisingly, the PS5 is the heavy favorite to outsell Microsoft's Xbox Scarlett in its first month of release. As it stands, you can get odds of 1.29 (or -350 for those who prefer Vegas odds) on Sony winning this race.
Xbox Scarlett comes in at odds of 3.5 (+250) to outsell its future rival. These odds definitely look appealing, as there will surely be more information and teasers released in the months leading up to the end of 2020.
As such, a bet on Xbox Scarlett — if you feel that Microsoft will have the upper hand in sales in its first week — might be a good idea right now.
Keep in mind that those odds might change drastically over the next few months.
Xbox Scarlett – What We Know So Far
The Xbox Scarlett, also known as Xbox Two, is Microsoft's upcoming console release
According to information available on the Xbox website, Project Scarlett will be released around "Holiday 2020"
Microsoft has not released full pricing details, but rumors have it coming in at around the $499 mark in the United States
Xbox's new release will feature backward compatibility, which means that games from previous Xbox models can be played through it
The website also confirms that Halo Infinite will be the first official game released on the model
It is expected that the Xbox Scarlett will have a host of new features, including a comprehensive solid-state drive (SSD) and VR
Microsoft put years of supposition and anticipation to bed with the announcement of Xbox Project Scarlett in June 2019. With 4K games coming in at 60 frames-per-second, up to 1TB SSD which will reduce load times, as well as ray tracing, fans immediately took to social media to exchange theories on how it might look.
As of November 2019, there is not a great deal we know about the ins and outs of the console, but it will certainly be among the highest performing consoles on the planet when it is released.
PC gamers will probably not be as stoked about Xbox's latest venture as others, but I'm certainly interested to see what they have in store. I am not the biggest gamer in the world; I like to play FIFA, Madden, and a bit of GTA V, but I am definitely watching the space with eager eyes.
The announcement of the new console, which some are calling the "Xbox 2," comes just two years after the release of the Xbox One X. That console earned some pretty good reviews, so news that its successor will be up to four times more powerful is music to the ears of Xbox fanboys.
But will it be enough to convince players to part with their hard-earned cash?
PS5 Latest News, Specs, and Price
The PlayStation 5 (PS5) is the upcoming console release from Sony
According to the tech giants, the release date for the PS5 will be between October and December 2020
Rumors suggest that the PS5 will cost $499, which is the same price as the Xbox Scarlett
Specs include an 8K maximum output resolution, an SSD drive, and backward compatibility on PS4 games
No official games have been announced as of November 2019
The PS5 will come with VR support
Respected leakster @PSErebus recently uploaded a tweet suggesting that Sony will be adding a recommended retail price of $499 for the PS5. Once again, that's not gospel, but it does seem believable.
The PS5 will certainly be an upgrade on the PS4, and fans can also look forward to a new Dual Shock controller design with the console. Other than what I have covered above, there is little more that we know as of now.
It is expected that more information about the PS5 will be released in the first quarter of 2020. By that time, we should have a little more definition with regard to the console's key selling points.
Now, there are reasons for expecting that the PS5 will outsell the Xbox Scarlett in its first week in the UK, but what exactly are they? Will these reasons be enough to keep you from betting on the Xbox Scarlett ending up top of the pile after week 1 among British shoppers?
A History of PlayStation vs. Xbox
The PlayStation 2 is the highest-selling console in the history of gaming. Released in 2000, the PS2 has sold an estimated 155 million units since then. Not bad at all, you have to admit.
When it comes to shifting units, every one of the four versions of Sony's premier console is in the top ten most sold in history. To make matters even better for the Japanese tech giants, the PlayStation portable is the tenth highest-selling console.
Microsoft's fortunes have never hit this level of dominance. In fact, the only top-ten-selling console of all time with their brand on it was 2005's Xbox 360, which came in at an impressive 8th place with 87 million units sold.
Now, a lot of the success of that console is down to the fact that it was released one year prior to the PS3. But get this — even though the 360 was the first new-gen console of that time, the PS3 still managed to outsell it by an estimated 400,000 copies.
In 2013, Sony released the PS4 in the United States on November 24, two days after Microsoft's launch of the Xbox One. Priced at $399, the PS4 would eventually go on to sell 102.8 million copies worldwide, becoming the second-highest-selling PlayStation model of all time.
The Xbox One carried a price tag of $499 — coming in at $100 more expensive than the Japanese option — and has only sold an estimated 46.9 million copies in that time. It must be pointed out that Microsoft stopped sharing sales information in 2015, however, so that figure could be higher.
Still, on paper, that is a major difference in sales, but one that could arguably be put down to the price tag.
Will a similar mistake be made by Microsoft this time around? No, it will not. Could this affect the number of players that buy the Xbox Scarlett over the PS5? Maybe, but don't count on many PlayStation disciples jumping ship on that basis.
Why Does PlayStation Do Better?
PlayStation has bossed the market since the release of its maiden console in 1994.
At that time, Microsoft was years away from getting involved in the console game, with 2001's Xbox their first offering. Since then, they have clawed their way up the ladder to offer genuine competition to Sony, but it looks like the success of this next model will be crucial to staying in the game.
Last time out, buyers flocked to the PlayStation 4 because it had a desirable yet fundamental appeal — it was more powerful and cheaper. Additionally, Microsoft's desire to move away from physical disks made things even less appealing.
After all, shouldn't you have the option to trade games with friends or even sell them when you are done?
In simple terms, Sony listened to the customer base and delivered a better product at a cheaper price. It was a game system that wasn't too radical, unlike Microsoft's attempts to revolutionize everything from headgear to voice command software.
The characteristics that Microsoft had hoped would get them over the line first did nothing but trip them up.
Could Microsoft Win the Next War?
Providing they have learned the lessons from the Xbox One debacle, Microsoft has a chance of doing something special.
Their most recent installment, the Xbox One X, is the most powerful gaming console of all time and is tailor-made for 4K delight. For those looking for the best setup they can get right now, this is the top choice. I don't think that can be disputed.
Pure, driven performance and backward compatibility have convinced many to jump on the bandwagon. Other than the ground-breaking Xbox 360, the Xbox One X is arguably their standout product.
So, when it comes to working their way towards fighting shape, you have to consider that Microsoft will come out all guns blazing next year. They will have tricks up their sleeve, too, so don't write them off just yet.
As with any jump into the next generation, many players are put off by the combination of a high price and a lack of available games. Microsoft has learned from their mistakes with pricing some players out, and should have some top-notch exclusives to tempt buyers into taking a gamble on the Scarlett.
Whether that will be enough to win the war is something that we will have to wait to find out.
Make no mistake — Sony definitely holds the cards here. If this was a boxing match, you would give them the psychological edge and consider their previous dominance over their opponent.
However, you would have to feel an urge to back the underdog, given how they responded to their last beating with such an impressive, knockout performance with the Xbox One X.
Betting on the PS5 or Xbox Scarlett
I have no doubt that the Xbox Scarlett will be a super impressive product. But given how some players reacted to the Xbox One, convincing them to enter back into the fold could prove difficult.
It is the apprehension factor here that I think will see the PS5 outsell the Xbox Scarlett in its first week in the UK. Overall, Sony should win the war, too.
Unless there are some incredibly radical ideas behind Microsoft's upcoming model that buyers flock to like moths to a flame, the PS5 is going to be where it's at.
Closing Thoughts
2020 should be an exciting year for console gamers, with a major war on the cards between Sony and Microsoft.
While both the PS5 and Xbox Scarlett will be impressive machines, it looks likely that the former will be more popular, especially in the opening week of sales in the UK. Still, there is always room for surprise.
September
Casino of the Month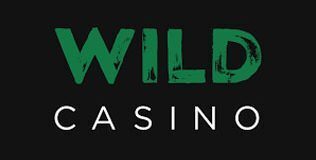 Welcome Bonus
250% up to $5,000