Odds and Props for NBA 2K23 Player Ratings

NBA 2K22 may have just dropped, but players and fans have been talking about the game for the last month. Why is it receiving so much attention? Player ratings.
Everyone flocked to Twitter to display their displeasure with a player's rating. We saw Kevin Durant, Jayson Tatum, and Trae Young all voice their displeasure with their "low" rating.
Well, those ratings are set in stone, but you can already look ahead to NBA 2K23. BetUS allows us to bet on NBA 2K23 player ratings.
So, I wanted to look ahead and identify five of my best bets for player ratings. Let's look at some NBA 2K23 player ratings that stand out, and how you may want to bet on them next year.
Nikola Jokic 2K23 Rating Under 96.5 (-115)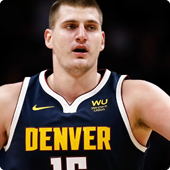 Last season, Nikola Jokic became the first center in 21 years to win MVP.
He also became the first, second-round pick to win the award. Certainly, the MVP of the league would have the highest rating, right? No? Well, at least top three. Close, but not quite.
Jokic is a 95 in NBA 2K22. LeBron James, Kevin Durant, Stephen Curry, and Giannis Antetokounmpo are all ahead of him with a 96 rating.
It's hard to argue that Jokic should be ahead of any of those guys, but you could argue that he should at least be on their level. I mean, we're talking about the 2020-21 MVP.
He may have benefitted from some of his competition missing time last season, but Jokic had MVP caliber numbers.
26.4 points
10.8 rebounds
8.3 assists
56.6 field goal percentage
38.8 three-point percentage
Those are great numbers that are MVP-worthy. I don't think anyone is arguing that. So, my concern is, how will Jokic improve those numbers this season?
If he can produce those numbers and still only have a 95 rating, he must perform even better this season to not only increase his rating by one, but by two.
Considering Antetokounmpo has a higher ranking than him, playoff success must play a factor into this.
Denver has the talent to make a playoff run, but Jamal Murray will miss time this season as he recovers from a torn ACL. Denver's team success may take a hit. In turn, that will hurt Jokic's chances of improving his rating.
Winning an MVP is an amazing accomplishment for any player but the problem is, now people expect you to put up those numbers every year.
Jokic could come out and put up 25/8/7 next season and people would say he regressed.
Unless Jokic leads the Nuggets to an NBA title next season, I don't see him having a rating over 96.5.
Joel Embiid 2K23 Rating Under 96.5 (-115)
Had it not been for a knee injury that forced Joel Embiid to miss nearly a month, we could be talking about him being the first center to win MVP in 21 years.
In fact, some NBA analysts think he was the rightful MVP, anyways.
His numbers were just as strong as Nikola Jokic. So, it's not surprising to see him match Jokic's 95 rating.
Last season, we saw Embiid set a career-high in points per game (28.5), field goal percentage (51.3), and three-point percentage (37.7). Embiid also averaged 10.6 rebounds and 1.4 blocks.
With all the hype surrounding the Brooklyn Nets, the Philadelphia 76ers finished the season with the best record in the Eastern Conference.
Philadelphia 76ers: 49-23
Brooklyn Nets: 48-24
Milwaukee Bucks: 46-26
The 76ers season ended in disappointment with a loss to the Atlanta Hawks in the Conference Semifinals. Embiid averaged 30.4 points and 12.7 rebounds in the seven-game series.
Here is where the issue lies.
Embiid had a great regular season and even better postseason. His team may not have been able to finish the job but that isn't his fault. On a related note, be sure to check out my top trade destinations for Ben Simmons.
In the 2018-19 season, Embiid averaged 27.5 points and 13.6 rebounds. The following season, those averages dropped to 23.0 points and 11.6 rebounds. The thing is, he had the same rating following each season.
So, it comes back to the argument we made with Jokic.
Unless Embiid severely improves his numbers and has a deep playoff run, we likely won't see an increase in his rating.
I'm not going to say it's impossible, but the 76ers have a lot of competition in the Eastern Conference with the Brooklyn Nets and Milwaukee Bucks.
And maybe Embiid has another great season and wins MVP this time. But I think that's the only way he has a rating over 96.5.
Kawhi Leonard 2K23 Rating Under 96.5 (-115)
Kawhi Leonard has had a rating over 93 for six consecutive seasons.
Following a season that saw him average 24.8 points, 6.5 rebounds, and 5.2 assists, Leonard joins Nikola Jokic and Joel Embiid as a 95 overall.
Now we've been talking about how Jokic and Embiid can't improve their stats that much this season to improve their rating over 96.5. Leonard has room for improvement and his team is capable of making a run to the NBA Finals. However, there is one issue.
In the playoffs last season, Leonard went down with a knee injury. Later on, doctors discovered that Leonard had a partial ACL tear. He had surgery on July 13.
Kawhi Leonard underwent successful surgery today to repair a partial right ACL tear, the Clippers announced. pic.twitter.com/qUTbsChm1u

— SportsCenter (@SportsCenter) July 14, 2021
The best-case scenario is Leonard can return in January or February, but that would be on the early side. I would think the Los Angeles Clippers would like to err on the side of caution when it comes to their star player.
A more likely scenario is he either misses the entire season or returns at the end of the regular season. If that's the case, he'll likely need some time to adjust to game action.
How can Leonard improve his numbers if he plays less than half the season?
I suppose the Clippers could put themselves in position with a strong regular season. Then, Leonard could come in the postseason and lead them to a title, but that might be a stretch.
Leonard has only had a rating better than 96.5 once in his career. It came following his third NBA title, and first with the Toronto Raptors. That season, he averaged 26.6 points, 7.3 rebounds, and 1.8 steals.
When Leonard played in just nine games in the 2017-18 season, his rating dropped from 95 to 94.
Unless he makes a miraculous comeback, I don't see his rating going up for 2K23.
Rudy Gobert 2K23 Rating Under 89.5 (-115)
Roby Gobert is never going to be a player that puts up big numbers on the offensive end. He has averaged between 14.0-15.9 points in each of the last five seasons. While it probably doesn't help his 2K rating, it certainly doesn't mean he isn't a good player.
Gobert is arguably the best defensive player in the league. Check out his defensive numbers over the last five seasons.
| | | | |
| --- | --- | --- | --- |
| Year | Rebounds | Blocks | Defensive Win Share |
| 2016-17 | 12.8 | 2.6 | 6.0 |
| 2017-18 | 10.7 | 2.3 | 3.9 |
| 2018-19 | 12.9 | 2.3 | 5.7 |
| 2019-20 | 13.5 | 2.0 | 4.2 |
| 2020-21 | 13.5 | 2.7 | 5.2 |
He has won three of the last four defensive player of the year awards. See where Gobert stands in our defensive player of the year breakdown.
Last season, the Utah Jazz finished with the best record in the NBA. They cruised in the first round of the playoffs before falling in six games to the Los Angeles Clippers. The team's regular-season success didn't do much for Gobert's 2K rating.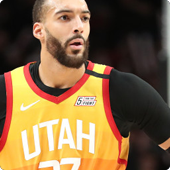 Over the last five years, Gobert has alternated a rating of 87 and 88. For NBA 2K22, Gobert has an 88 overall.
On the offensive end, there is certainly plenty of room for improvement. However, I don't think Gobert and the Jazz are too concerned with his numbers.
His playstyle works for the Jazz, but it isn't optimal for 2K. I think it's clear they value offensive production over defense. That's why it's tough to see him having a rating over 89.5.
Utah has the roster capable of making another run at a championship. That's Gobert's best chance to see an increase in his rating. However, if they do win a championship, Donovan Mitchell will likely see the most recognition since he is their best offensive player.
Defense may win championships but you need more offense to boost your 2K rating.
Bradley Beal 2K23 Rating Under 91.5 (-115)
We just talked about how Rudy Gobert is all defense. Well, Bradley Beal is all offense.
Beal averaged a career-high 31.3 points last season. He finished second in points per game for the second straight season.
His game took a big jump in 2019-20. Before that season, he had never averaged over 25.6 points. Over the last two seasons, he has averaged over 30 points. However, his 2K rating didn't reflect that big jump.
Check out his rating over the last five seasons.
NBA 2K18: 87
NBA 2K19: 87
NBA 2K20: 87
NBA 2K21: 88
NBA 2K22: 89
We're starting to see some improvement but not as much as you'd think.
Beal never seems to earn the respect he deserves. Part of that is because he plays for the Washington Wizards.
The Wizards did make the playoffs last season but that was only because of a 17-6 run to end the season. Washington hasn't finished better than eighth in the Eastern Conference in the last four seasons. It's hard for Beal to receive as much attention as other superstars because the Wizards aren't a big-name team.
This offseason, the Wizards upgraded their depth, but they lost Russell Westbrook in the process.
They have the talent to contend for a playoff spot but what is their ceiling? A six seed in the Eastern Conference? I can't imagine Beal receiving any more attention for that mark.
When you look at the numbers, how much better can they get?
He can definitely improve his defense but unless he becomes an elite defender, it won't make much of a difference in his 2K rating.
Unless the Wizards exceed expectations, it'll be tough for Beal to earn his first 2K rating over 91.5. At least we know he'll be one of the top contenders to win the NBA scoring title.
Other 2K23 Player Ratings to Bet On
Giannis Antetokounmpo 2K23 Rating Under 97.5 (+105)
James Harden 2K23 Rating Under 96.5 (-130)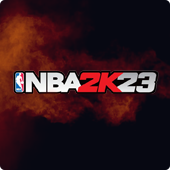 Giannis Antetokounmpo is a two-time MVP and is coming off one of the greatest NBA Finals in NBA history. Even with all that, he has never had a 2K rating over 97.5. It would probably take a combination of the two to hit the over.
James Harden averaged over 34 points twice and still hasn't had a rating over 96.5. He has a good chance to earn his first title this season, but he has become more of a distributor with the Brooklyn Nets.
I don't know if it was the projections being too high or what but I went with all under bets here. NBA 2K typically keeps their initial ratings a little on the low side, so there's room to improve them during the season.
It's always fun to bet on entertainment picks like these. Feel free to check out more below.
September
Casino of the Month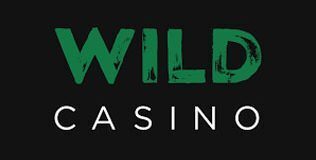 Welcome Bonus
250% up to $5,000