Odds and Predictions for Who Wins Love Island Season 3
Love is in the air. So is drama, but that's to be expected. Season three of Love Island is as dramatic as ever, with a slew of men and women vying for the final spot and $100,000.
This season's cast members have been jockeying for position since the show's premiere on July 7th, and the best real money betting apps have odds for who will win.
Of course, there's always the chance that only one person wins, but for the sake of betting on Love Island season 3, you really just need to predict which male and female make it to the end.
It's tough to know who will still be on the show – or be a couple – when that time comes, but that's the task ahead of bettors.
With that, let's take a look at both the men and women's side and come to a Love Island (USA) season 3 prediction.
Odds for Top Female in Season 3
Cashay Proudfoot (+300)
Kyra Lizama (+500)
Shannon St. Clair (+500)
Genevieve Shawcross (+600)
Leslie Golden (+600)
Olivia Kaiser (+600)
Trina Njoroge (+900)
Florence Mueller (+1000)
Isabel Johnson (+1000)
Kay Taylor (+1000)
Bovada is the only novelty betting site presently offering Love Island season 3 betting odds, and it's showcasing two props.
They're the same type of prop, as they ask who will make it to the end for the male and female side. That would naturally suggest that whoever you predict/bet on is going to be part of a couple.
You're going to want to factor in three things for sure.
Who is part of a couple now
Who could easily re-couple
Who could be voted out
For the women's side, Cashay Proudfoot sits in as the +300 favorite. That isn't a safe spot at all, but she's perhaps the most genuine, likable contestant in this season.
Cashay shaved her head prior to the show, attempting to put the onus on her character (and the opposite's sex's) in a true pursuit of love.
"I want a guy that sees past my hair. I want him to be like 'I don't care that you have a shaved head."
Cashay has accomplished that, and she's already been through the ringer after dealing with Cinco's acts early. That very well may put her in the driver's seat to win this thing.
The 25-year old was here from day one, which is something Leslie Golden and Genevieve Shawcross (Day 19 entrants) can't say.
It's worth noting that in the previous two seasons, a day one woman reached the finale both times. Nobody post-day one ever made it as high as third place on the show in prior seasons, either.
Does that automatically take Shawcross and Golden out of the running? No, but it could take a bit of the shine out of their +600 odds.
Shannon feels like the top challenger at +500 right now.
It appears that Shannon has had an amazing bond with Josh, but it will be interesting to see if she can maintain her trust with him.
Flo is one contestant I'd stay away from. She's been unstable as far as picking a partner goes, and I don't trust her at the end of the day. She has had a lot of interest, but maintaining a connection and not burning bridges hasn't been a strong suit so far.
Ultimately, it's down to Cashay or Shannon for me.
Cashay is the most appealing individual here, but both women have a somewhat volatile setting at the moment.
I believe Shannon and Josh will stay together, and she offers more bang for your buck. At +500, I think she's the way to go here.
Season 3 Odds for Top Male
Will Moncada (+200)
Josh Goldstein (+500)
Andrew John Phillips (+600)
Melvin "Cinco" Holland (+650)
Korey Gandy (+700)
Gabe Sadowsky (+1000)
Jeremy Hershberg (+1000)
Raul Frias (+1100)
Charlie Lynch (+1200)
Tony Caraballo (+1200)
Will projects as the favorite right now, as he has a nice +200 price. He has the best Love Island finale odds of anyone, and the next closest guy is Josh Goldstein at +500.
Should we actually be buying into Moncada so quickly, though? I'm not so sure. Yes, he has found plenty of success in season three, but perhaps he's been getting a bit too much attention.
After all, Will's public image took a hit when he kissed Flo recently, and that naturally could impact his standing with Kyra.
Due to the perceived instability there, I have a bit more interest in a value play. That could be with Korey, who has seemed like a good dude throughout season three.
Korey has been burned before, and he's been one of the more genuine contestants.
"You just made me vulnerable, and I want more of that because it does feel good to be my own self around someone, you know?"
That's what he said to Flo, and I tend to believe him.
He's presently coupled with Leslie, and he also recently received earnest interest from Olivia. When you look for the package of a likable person with a lot of options, I like his value at +700.
Cinco is also possibly a great value bet. He's still got eyes for Cashay, who is without a doubt one of the easiest people to like on this show. If he can get back with Cashay and make it work, he stands out at his +650 price.
That said, I think Josh can convince Shannon that he's truly here for her. If she believes him, this is a strong couple that has a legit shot at going the distance, and they also offer nice betting value.
Other Ways to Bet on Love Island Season 3
Who will get eliminated next?
Will the final contestants share the money?
There are potentially at least two other ways to bet on Love Island in 2021. There could be more, depending on where you bet on entertainment betting markets, but these two stand out.
The first is popular for most reality TV shows that are competitions, and that's who could be eliminated next. When dealing with this show, you may see a prop asking who will be dumped next on Love Island.
There aren't odds for this bet just yet, but targeting the men and women with long odds to make it to the end is probably a good start.
Another prop that could emerge is whether or not the final man and woman will share the $100,000.
If you're unfamiliar with how Love Island works, the final couple gets voted in by the public, and the two finalists control their fate as far as whether or not they split the prize money.
They get an envelope each, with one holding the money, and they have to decide if they want to keep the money for themselves, or share it with their partner.
Drama could ensue here, but before it all goes down, there's a chance you can bet on whether or not the money is shared or split.
Tracking the couples most likely to make it to the end (and their character) can offer some insight for this type of bet.
Betting on Love Island Season 3
Overall, betting on Love Island season 3 is mostly about fun, especially if you follow the show.
I wouldn't really suggest placing big bets if you don't, and if you do, try to eliminate any bias for contestants you like.
There is still half a month to go in season 3, so a lot could happen. It could pay to look back on the previous two seasons as far as formatting and how things transpired, but keeping tabs on the current season is the best way to decide how to bet.
Love betting on the entertainment industry? Feel free to check out some of the posts below.
September
Casino of the Month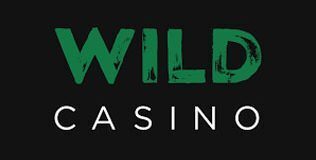 Welcome Bonus
250% up to $5,000