Odds and Predictions for Who Will Win the 2020 AL West

My journey through the American League divisions ends in the AL West. The 2020 MLB season isn't here yet, and we don't know when it will be, but it could still pay to get some early research on the new year.
I've done that with looks at AL East predictions and also broke down the AL Central. My final stop has me taking a look at whether or not the Houston Astros can repeat as division champs.
A lot of people will hope that they don't.
Labeled cheaters by much of baseball's fan base, Houston is at risk of catching more beans than usual in 2020, and there will be plenty of MLB fans hoping they crumble under the pressure.
Bettors need to gauge if that'll be the case or if another team in the AL West is worth betting on in 2020. Let's take a look at this AL West betting preview to find out.
2020 AL West Odds
Houston has the most talent in this division, so they're the understandable favorites over at BetOnline.
Their price isn't that bad, either, considering they didn't lose that many bodies, and they've won the division in each of the last three seasons.
Of course, they did see Gerrit Cole flee to New York, and this cheating scandal could hang over them like a dark cloud.
Could that give the other teams in this division enough wiggle room to strike? Oakland wasn't that far behind them last year, and the Angels made an effort to get better this offseason, so it's something bettors at least need to consider.
Houston Astros (-175)
The Astros remain disgustingly stacked. They lost Cole to free agency, but they still have one of the nastiest pitching rotations in baseball, as well as a lethal offense.
Justin Verlander is the face of a still elite defense, while Alex Bregman heads an offense that lost zero big names and finished 2019 ranked 3rd in both home runs and runs scored.
Houston will be out for blood after suffering a public lashing. Either they'll drown in a sea of karma coming back their way, or they'll be better than ever.
Oakland Athletics (+300)
The A's are undeniably Houston's biggest threat in the AL West. Oakland won 97 games last year and has been within striking distance of the division for a while now.
The Athletics haven't been able to close the gap, but there's no denying the potential. Matt Olson leads a powerful lineup that ranked inside the top 5 in long balls last year and bottom 10 in strikeouts.
Offensively, Oakland can give the Astros a run for their money. The problem is pitching, where Sean Manaea, Mike Fiers, Frankie Montas, and Jesus Luzardo field a talented but ultimately middling rotation.
Los Angeles Angels (+600)
When you have Mike Trout, you have a chance. The Halos took that notion and ran with it this offseason, paying up for Anthony Rendon and bringing in respectable arms in Julio Teheran and Dylan Bundy.
Offensively, Trout anchors what should be a much-improved unit. On the mound, the Angels got a lot better, while the sky could be the limit for the likes of Shohei Ohtani and Griffin Canning.
LA has a lot to prove, but at this price, they feel like quite the value bet.
Texas Rangers (+1600)
When you look at how top-heavy the AL West is, it's easy to forget about the other two teams in this division. That has a lot of people sleeping on the Rangers, who quietly got considerably better this offseason.
Texas did lose useful bats in Hunter Pence and Nomar Mazara, but they still have Joey Gallo and a slew of bats who can take anyone yard. Efficiency, of course, is not a strong suit of this lineup.
The hope is the bombs come often, while the Rangers can finally turn the corner on the mound. Due to his potential to aid in that process, Corey Kluber is undeniably among the best AL Cy Young sleepers.
He's not alone, either, as Mike Minor, Lance Lynn, and Kyle Gibson round out a fairly balanced pitching rotation.
Seattle Mariners (+6600)
The Mariners were a really fun team for a brief moment last year when they were launching balls everywhere en route to a hot start.
That quickly faded, as Seattle traded away all of their best players and sunk to a 68-win campaign. They did unearth some nice prospects in the process, but the Mariners leave a lot to be desired on offense going into 2020.
The pitching isn't great, either. Marco Gonzalez is probably their most reliable arm, while it may take an elite year from Justus Sheffield to give this defense a chance.
Who Will Win the AL West in 2020?
The only bet that feels like a total waste of money in this division is the Mariners. They don't have enough talent in any capacity to seriously contend for the division.
You can probably say the same for the Rangers, but they bring some power to the table and improved on the mound. At their +1600 price tag, they're at least worth a cursory glance.
The best pure value in this division is LA. Mike Trout and Anthony Rendon give them the star power they need at the plate, while their promising pitching makes them a sleeper team worth monitoring.
Ultimately, this division is still Houston's to lose, and Oakland is probably their only realistic threat. Nobody quite touches what the Astros can do on offense on a daily basis, while the pitching talent gap is clear, as well.
For this wager and more, head over to the best MLB betting sites. You can also check out my previews for the other AL divisions on the following posts.
AUGUST
Casino of the Month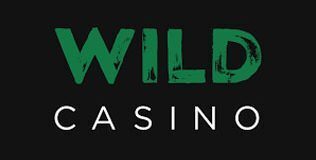 Welcome Bonus
250% up to $5,000
Read Review
Visit Site