Odds, Predictions, and Analysis for Bellator 275

Looking to bet on Bellator 275? This guide has everything you need to know before you place those bets.
Bellator Dublin odds? I got 'em. Predictions and picks for Gegard Mousasi vs. Austin Vanderford? You bet.
Anyway, what a night of fights we have in store for us this weekend. Fans can look forward to seeing the great Gegard Mousasi defend his middleweight strap. More than that, they can watch the action go down in Dublin — one of the great fight capitals on the planet.
The Bellator 275 betting odds suggest that the Irish should have a lot to celebrate at the end of the fight. But how many of the home country fighters should leave the 3Arena in Dublin with wins this Friday, February 25?
Let's find out.
Gegard Mousasi vs. Austin Vanderford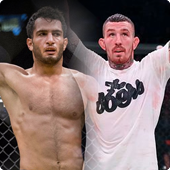 Division: Middleweight
Betting Favorite: Mousasi (-235)
Predicted Winner: Mousasi
Can we do that whole "Troy McClure" bit? But for the champ?
How would that go? Perhaps something like this. Ahem. "Hi. My name is Gegard Mousasi. You might remember me from such promotions as the UFC; DREAM; Pride; Strikeforce, and, of course, as the Bellator middleweight champion of the world."
Mousasi's resume in the fight game is pretty much peerless. Other than winning a UFC title, the guy has achieved pretty much everything there is in MMA. Vanderford, on the other hand, is best known for being the lucky man that gets to wake up next to Paige VanZant every morning.
Sucks to be him, right? Like, we could make Bellator 275 predictions against the 31-year-old out of sheer spite. But this whole obsession with writing off Vanderford just because he is married to PVZ is a little…silly.
? @Mousasi_MMA and @AustinV170MMA battle it out for the Middleweight World Championship.#Bellator275 is LIVE on @SHOSports and @BBCThree at a special time ??

?? 4pm ET / 1pm PT
?? 9pm GMT ?? pic.twitter.com/riuoWZJjNs

— BellatorMMA (@BellatorMMA) February 24, 2022
The guy can fight. By that, I mean he has never lost a bout in his 11 fight pro career. And from what I can gather, he was unbeaten in amateur fights, too.
Now, that is impressive. Until you realize that his last five opponents have a combined loss count of 17, including their respective defeats to "The Gentleman." Even then, that's not atrociously bad.
A quick glance over the Bellator 275 odds on the best MMA betting sites show Mousasi is the favorite to win. The bookies have made him an overwhelming favorite, however. A lot of that has to do with the Dutchman's mileage (48-7-2) and the fact that he is set to turn 37 later this year.
Vanderford should have some early success here. I can particularly see him doing well in the clinch and grappling exchanges. Still, Mousasi has practically seen every single style there is in this game. He is the stronger, wilier, more experienced, and ultimately better, fighter.
There is still plenty left in the tank where "The Dreamcatcher" is concerned. And although this win won't be pretty, expect him to pull away in the latter stages of the fight and potentially even score a late knockout.
If you're looking for the best bets for Bellator 275, it's hard to gamble against Mousasi. It's that simple.
Prediction: Mousasi by KO/TKO
Pick: Mousasi to Win (-235)
Leah McCourt vs. Sinead Kavanagh
Division: Women's Featherweight
Betting Favorite: Kavanagh (-125)
Predicted Winner: McCourt
There will be plenty of top bets for Bellator 275 requested for this one.
An all-Ireland women's featherweight clash between two of the top names in Irish MMA sounds great on paper. I'm hoping that both McCourt and Kavanagh deliver the type of fight that fans are waiting for.
McCourt, fighting out of Belfast, takes a 6-1 record into the cage. On a six-fight win streak, the SBG Charlestown star pupil will be looking to bring her finest weapons to the hometown of her SBG Ireland rival and leave with all the spoils.
Kavanagh's odds make her the favorite for this scrap. But on the balance of things, I'm not sure she deserves to be considered among the top picks for Bellator 275. At best, she should be a slight underdog in this one, so I'm tentative to recommend her for the win.
Coming off a first-round loss to featherweight champion Cris Cyborg — a result that was pretty much expected by most — Kavanagh's scrap with McCourt will not be as intense. There is also an argument to be made that her experience against other high-level fighters such as Leslie Smith could give her a head start.
McCourt looks like a solid prospect, but this is her toughest fight to date. There could be nerves, however, given the atmosphere and expectation. The cooler head should prevail in what will more than likely be a fight that goes the distance.
The All-Irish Showdown is the talk of the town! ??@sineadkavanagh0 and @LeahMcCourtMMA battle to move one step closer to a Featherweight World title shot!

Watch #Bellator275 LIVE at a special time, Friday on @SHOsports and @BBCThree ??
?? 4pm ET / 1pm PT
?? 9pm GMT ?? pic.twitter.com/WdcRfl3dUR

— BellatorMMA (@BellatorMMA) February 24, 2022
To be honest, it is tough to separate the two. If I was forced to make Bellator 275 predictions with a gun to my head, I'd take McCourt by decision. However, her grappling nous could see her pull off a late submission.
Either way, the best approach for betting on Bellator 275's co-main comes down to how brave you're feeling. If you want to play it safe, back the fight to go the distance (-162). If you're playing for value, McCourt to win on the moneyline (+120) is solid.
Prediction: McCourt by Decision
Pick: Fight to go the Distance (-162)
Ciaran Clarke vs. Abou Tounkara
Division: Featherweight
Betting Favorite: Clarke (-400)
Predicted Winner: Clarke
If you're betting on the odds for Bellator Dublin this weekend, you might want to consider this fight.
Drogheda's Ciaran Clarke (4-0) certainly looks a good prospect. He heads into his fight with France's Tounkara looking for a fifth-straight win under the Bellator banner following an extensive amateur career.
That lengthy run in the unpaid ranks will have helped the youngster in his quest to rise up the ranks in Scott Coker's promotion.
A consistent theme throughout my predictions for Bellator 275 is to play it safe. The previous two matchups certainly require some caution, but there is also the opportunity to chase top value picks for Bellator Dublin if you're feeling them.
In short, I like Clarke in this fight. However, I'm not quite sold on him as a -400 favorite. Although far from world-level, Tounkara is a tricky customer.
Coming off a loss against Saba Bolaghi in October, this fight represents a huge opportunity to wreck the party in the Irish capital, and he could do just that.
Some see the Frenchman's inclusion on this card as an easy feed. I don't. While Clarke should win, I'm hesitant to back him on the line. The one strength that the SBG fighter appears to have over the relatively unknown Tounkara is his submission defense.
Again, you could choose to play it safe and pick Bellator Dublin props for this fight based on the result rather than who wins. In other words, take the fight go the distance at +110.
However, I believe this one will either end with Clarke submitting Tounkara or the Frenchman catching him on the way in. This is one of the hardest fights to make Bellator 275 picks for. But I'm going to back Clarke's momentum, as well as the power of the home crowd, to give him that extra boost in the later stages.
Prediction: Clarke to Win by Submission
Pick: Clarke Inside the Distance (+110)
Khasan Magomedsharipov vs. Jose Sanchez
Division: Featherweight
Betting Favorite: Magomedsharipov (-1100)
Predicted Winner: Magomedsharipov
It's almost become a habit to see a Dagestani name alongside the best Bellator odds on a fight card.
Khasan Magomedsharipov (6-0) is the younger brother of the UFC's featherweight contender, Zabit. The Russian has looked scintillating in his pro career so far and is expected to grow into one of the best Bellator fighters in the world in 2022.
Standing at 5'11 and with a 71″ reach, the Makhachkala-native will be tasked with keeping Lanzarote's Jose Sanchez at bay. With a record of 11-1 picked up on the regional scene in Europe, "Sasi" makes his promotional debut on the night. I can think of easier tasks. Let's put it that way.
Although Sasi will give Magomedsharipov a few things to consider on the feet, I can't see his style being effective at all against the Russian.

Top Tip
Those looking for the top Bellator 275 prop bets for Dublin might want to take that into the equation before placing their bets.
The younger man has all the advantages. He is certainly the better grappler and I think this will be evident from the first round. Although I have been cautious with some of my Bellator Dublin betting picks to this point, I am thoroughly behind the Russian winning by submission.
And yes, that means putting my money where my mouth is.
Prediction: Magomedsharipov by Submission
Pick: Magomedsharipov by Submission (+105)
Brian Moore vs. Jornel Lugo
Division: Featherweight
Betting Favorite: Lugo (-425)
Predicted Winner: Lugo
The last of the main card Bellator 275 fights to bet on is Moore vs. Lugo.
If you're a rugby fan, allow me to point out that this isn't the same Brian Moore that used to line up as a prop for England. That would be wild. Especially as the guy is now 60-years-old.
Of course, this weekend sees the third week of fixtures in the Six Nations, with one of them happening in Dublin this Sunday. You can read about 2022 Six Nations Round 3 betting, or simply carry on to find out my take on this bout.
So, Moore faces a very tough fight against the American, Lugo. The unbeaten Floridian is coming to Dublin to make a point, and I think he will do that, in devastating fashion.
Moore is a solid fighter but will find it hard to deal with the energy and efficiency Lugo takes to the cage. I predict a late stoppage for the American, much to the disappointment of the home crowd.
Prediction: Lugo by KO/TKO
Pick: Lugo Inside the Distance +200
Bellator 275 Betting Picks for the Prelims
Among my Bellator 275 predictions for the prelims portion of the card is a former UFC fighter to get his first win under the Bellator banner.
Brett Johns to Beat Khurshed Kakhorov by Decision
Davy Gallon to Beat Charlie Leary by Decision
Danni McCormack to Beat Stephanie Ielo Page by Decision
Darragh Kelly to Beat Junior Morgan by Submission
Vladimir Tokov to Beat Daniele Scatizzi by KO/TKO
Gokhan Saricam to Beat Kirill Sidelnikov by KO/TKO
Nathan Kelly to Beat Scott Pedersen by KO/TKO
Lee Hammond to Beat Jamie Hay by Submission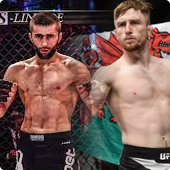 Brett Johns is looking to shake off the disappointment of his debut defeat at the hands of Danny Sabatello in May 2021. Can "The Pikey" get back to winning ways?
It appears half of the card on the night features Irish fighters. Or, at least, fighters training out of SBG Ireland. That should keep the flame lit in the "Fair City" throughout the night.
Lee Hammond vs. Jamie Hay gets us underway, and that should be an interesting one. This fight could set the tone for the rest of the card, so make sure to keep an eye on the top sites and apps for betting on MMA for odds for all fights at Bellator 275.
More MMA Fights You Can Bet on
That does it for my Bellator 275 predictions and picks. Ready to bet on this weekend's card? Visit BetOnline to place your bets now. That's where I grabbed all of the Bellator 275 odds from, and it's without a doubt one of the top sites for betting on Bellator, too.
Although the promotion is still playing catch up with the UFC, this is a strong card. All things considered; you could argue that the odds for Bellator Dublin this weekend show that most fights will be less competitive than the UFC event on Saturday. But as a spectacle, it might be better.
Of course, you're not reading this to find out my thoughts on which card will be the best of the two. You want predictions for more MMA fights this weekend, right? Well, you're in luck! You can dive straight into my UFC Vegas 49 betting guide.