Odds and Predictions for the 2022 NHL Player Awards

The 2021-22 NHL season has been eventful. COVID-19 forced the rescheduling of many games and eventually led to NHL players not participating in the 2022 Winter Olympics. It seems like a long season, but we're starting to enter the final stretch.
As we approach this stretch, it's a good time to go over the 2022 NHL awards odds. We've seen the odds shift throughout the season, with new contenders emerging. We'll look at the updated NHL awards and make NHL award predictions.
SporsBetting.ag gives us the 2022 NHL awards odds. Let's start with the NHL's most valuable player.
Latest Odds for the 2022 Hart Trophy
It wasn't long ago that Connor McDavid had the best 2022 NHL MVP odds. He has fallen to third as Toronto Maple Leafs center Auston Matthews is the favorite to win the Hart Trophy. Matthews missed some time in December, but he has been great since returning.
Matthews kicked off February with a point in seven straight games. Over his last three games, Matthews has six goals and one assist. Check out his overall numbers.
43 goals
32 assists
75 points
His 43 goals lead the NHL. His numbers are impressive in their own right, but I'd say his advantage over Connor McDavid comes from team success. Toronto is firmly in the playoff race with 78 points. Meanwhile, the Edmonton Oilers have 68 points outside of the playoff picture.
I know Igor Shesterkin has the next best Hart Trophy odds, but I want to highlight McDavid. He has been the favorite to win MVP for much of the season, but he has fallen to third.
McDavid hasn't slowed down, recording six points in his last five games. However, the Oilers' struggles and Matthews' surge have dropped him down the board. I'd say Edmonton's success is the deciding factor in his 2022 NHL MVP odds.
Leon Draisaitl likely represents the best chance for a sleeper to win the award. He plays with McDavid, so Edmonton's success will also affect his Hart Trophy odds.
He'll likely need to recapture his early-season success. It'll take a big stretch like that to overtake Matthews.
The NHL MVP is the most popular award to bet on, so if you're ready to jump ship and place some bets, feel free to stop by SportsBetting.ag now. If not, read on for more NHL awards odds and picks
Bet on the NHL Player Awards at SportsBetting.ag

Visit Site
Odds for Who Wins the 2022 Calder Trophy
The NHL Calder Trophy goes to the best rookie. Trevor Zegras and Lucas Raymond have spent the season battling for the top spot, but now, Moritz Seider has the best Calder Trophy odds.
The Detroit Red Wings defender isn't much for scoring as he has five goals this season. However, his passing skills made him the favorite to win the Calder Trophy.
Mark Jankowski is set to skate in his first outdoor game when puck drops on the 2022 @TimHortons NHL #HeritageClassic on Saturday. Jankowski, who was born in Hamilton, Ont., has NHL ties that run strong.#NHLStats: https://t.co/yobpcZa2Ij pic.twitter.com/2U4t9eJg5F

— NHL Public Relations (@PR_NHL) March 11, 2022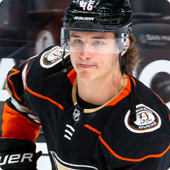 His recent stretch has made him impossible to ignore. He leads rookie defensemen with five goals, 36 assists, and 41 points. Seider is in a good spot, but Zegras might have a thing or two to say.
Zegras has made the highlight reel multiple times with his goals and assists. In January, he pulled off "The Michigan," scoring a lacrosse style goal against the Montreal Canadiens. The highlights are nice, but his game is more than that.
He ranks top five among rookies with 16 goals, 27 assists, and 43 points. Zegras's production came down in January, but he is building momentum. If he can return to his early-season success, his NHL Rookie of the Year odds will go to the top.
Moving down the list, Michael Bunting stands out as a sleeper. It might be tough to consider someone with (+500) odds a sleeper, but check out his numbers among rookies.
20 goals (1st)
27 assists (4th)
47 points (1st)
Bunting is riding a six-game point streak. I don't think it'll be long before his NHL Rookie of the Year odds have him among the top contenders. I wouldn't want to miss out on his value.
Updated 2022 Jack Adams Award Odds
The Jack Adams Award is different from others because instead of focusing on a player, it's all about the coaches. Calgary Flames head coach Darryl Sutter has the best Jack Adams Award odds.
Sutter has a long coaching career, winning a pair of Stanley Cups with the Los Angeles Kings. Last year, he took over mid-season as head coach of the Flames.
Coming into the season, Calgary had (+4000) odds to win the Stanley Cup. A hot start was enough to earn them a spot in my Decemeber Stanley Cup contenders. That likely started the Sutter for Coach of the Year discussion, but Calgary's success in February made him the odds-on favorite.
Congrats to @NHLFlames Head Coach Darryl Sutter and his coaching staff for taking home February's #NHLCA Coaching Staff of the Month. #Flames pic.twitter.com/cmXqd27xvb

— NHL Coaches' Association (@NHLCoachesAssoc) March 2, 2022
The latest NHL awards odds have him as the favorite, but New York Rangers head coach Gerard Gallant isn't far behind.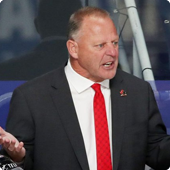 New York was a sleeper for the 2021-22 season. Still, I don't think most viewed their young roster as Stanley Cup Contenders. Gallant has helped lead them to second in the Metropolitan Division. A strong close to the season could put him in position to surpass Sutter.
Who are the Rangers trailing in the Metropolitan Division? That would be the Carolina Hurricanes. That leads me to RodBrind'Amour as a sleeper in the Jack Adams Awards odds.
I think most expected Carolina in contention, but Brind'Amour's squad has the second-most points in the NHL. If Carolina can overtake the Colorado Avalanche and win the President's Trophy, I think Brind'Amour will be a top contender for the Jack Adams Award.
James Norris Trophy Odds for 2022
We've been fortunate to have 2022 NHL Awards odds with close races. Unfortunately, that trend ends with the James Norris Trophy. Colorado Avalanche defenseman Cale Makar has separated himself from the pack.
Makar opened the season as the favorite, but Adam Fox closed the gap in December. In January, he left no doubt who should win the James Norris Trophy.
5 goals
13 assists
18 points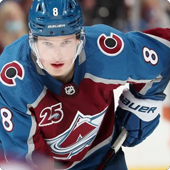 He recorded at least one point in 13 of his 16 games. Now you would think that's his best stretch of the season, but it's not. Makar is currently in the midst of a 13-game point streak. I'd say that's why the NHL player award odds are swinging in his favor.
Overall, he leads defenseman with 21 goals and 65 points. He is on pace for 99 points, and only five defensemen have ever reached the 100-point threshold.
Can anyone catch Makar for the James Norris Trophy? Probably not, but my favorite sleeper for the award is Roman Josi. Josi won the James Norris Trophy in 2020, and is having arguably the best season of his career.
He is on pace to have 22 goals, 67 assists, and 89 points. Let's compare those numbers to his previous career highs.
Goals: 16
Assists: 49
Points: 65
All three of those came in the 2019-20 season. That's when Josi made his only All-Star Game appearance and won the James Norris Trophy. I'm not saying he should be in front of Makar, but I'm not sure why the 2022 NHL Awards odds don't have him higher.
If anything happens to Makar, Josi could be the player to watch.
2022 Odds for the Vezina Trophy
The Vezina Trophy odds have Igor Shesterkin as a big favorite. The New York Rangers goalie is having an unreal season, but he wasn't always the favorite to win the award.
We saw Shesterkin, Andrei Vasilevskiy, and Jack Campbell among the top contenders early in the season. Shesterkin separated himself from the pack after recording 1.31 goals against per game and a .959 save percentage. Let's check out his overall numbers.
28-6-3 record
1.93 goals against per game
.942 save percentage
3 shutouts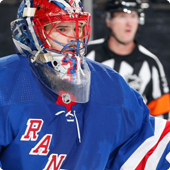 Shesterkin has been on another level lately. Among the 2022 NHL Award odds, Shesterkin has the biggest lead. There's no reason to believe that won't grow as we move towards the end of the season.
If Shesterkin doesn't suffer an injury, I can't see someone surpassing him in Vezina Trophy odds. Honestly, an injury might not be enough to stop him from winning the Vezina Trophy.
Just for speculation circumstances, I'd say the goalie representing the best value is Andrei Vasilevskiy. Vasilevskiy won the Vezina Trophy in 2019, and remains one of the best goalies in the game. It seems like he makes a highlight reel save almost every night.
Andrei Vasilevskiy.

That's it. That's the tweet. pic.twitter.com/ES0XCPvs92

— Tampa Bay Lightning (@TBLightning) March 7, 2022
Vasilevskiy's odds have taken a hit lately because of a rough March. However, we know he can turn it on at any time. That's why I think it's a great time to wager on him for the Vezina Trophy.
Anything can happen in the final month and a half. Right now, no one is beating Shesterkin, but the NHL end of season awards could change quickly.
Predictions for the 2022 NHL Awards
Hart Trophy: Igor Shesterkin (+275)
Calder Trophy: Michael Bunting (+500)
Jack Adams Award: Darryl Sutter (+225)
James Norris Trophy: Cale Makar (-375)
Vezina Trophy: Igor Shesterkin (-550)
My NHL awards list includes a few favorites, but I'm also taking some value plays. The biggest thing about my NHL awards list is Igor Shesterkin sweeping the Hart Trophy and Vezina Trophy.
It's interesting to see how people view a goalie winning the NHL's most valuable player. After all, they have their own award. However, we can't discount Shesterkin's fantastic season. Carey Price is the last goalie to win the Hart Trophy.
Check out a quick comparison of their numbers.
Carey Price won the Hart Trophy (MVP) in 2015. Here's that year vs. Igor Shesterkin this year ?

GAA
Price: 1.96
Igor: 1.95?

SV%
Price: .933
Igor: .941?

WIN%
Price: .667
Igor: .758?

I know MVP is affected by what others do that season, I'm just saying#Rangers #NHL #NYR

— Will Presti (@WillPresti) March 1, 2022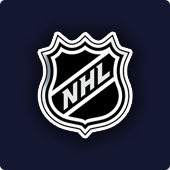 Moving on, my biggest value play comes with Michael Bunting winning the Calder Trophy. It's surprising to see his NHL Calder Trophy odds so low, considering his numbers have him among the best rookies. A strong close to the season could wrap up the Calder Trophy for Bunting.
I'm going with the favorite for the Jack Adams Award and James Norris Trophy. It has been impressive to see what Darryl Sutter has done with the Calgary Flames. They've exceeded expectations, emerging as a Stanley Cup contender.
We already talked about Shesterkin for the Vezina Trophy, so the James Norris Trophy will be our final NHL award.
Cale Makar is having a great season with the Colorado Avalanche. He is the best defenseman in the NHL, and this season, it hasn't been close.
Cale Makar's 82-game pace:

32 goals, 67 assists, 99 points.

What an incredibly fun player to watch.

— Kevin Papetti (@KPapetti) March 10, 2022
Surprisingly, we didn't see Makar in the Hart Trophy race. Many people believe he is on the same level as Shesterkin and Auston Matthews. It'll be interesting to see if his odds emerge later in the season. You can check out the top NHL betting sites for updated odds.
Betting on NHL Player Awards in 2022
The 2021-22 NHL season still has a month and a half remaining, so keep that in mind for the NHL season awards odds. There will be movement in every race.
Right now, I see a lot of value on the board. The NHL Calder Trophy is the biggest one because there are four players in the thick of the race. I'm going with Michael Bunting at (+500), but I wouldn't blame you for taking another option.
It's going to be fun to watch the battle for the Hart Trophy. Will Igor Shesterkin become the first goalie since Carey Price to win the award?
For daily NHL predictions and odds, check out our hockey betting picks.
September
Casino of the Month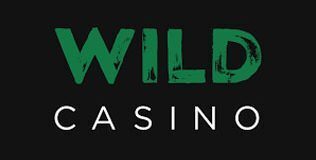 Welcome Bonus
250% up to $5,000