Odds and Predictions for the 2021 First Four

After not getting a March Madness tournament at all last year, fans and bettors alike are doubly excited for the 2021 NCAA mens' college basketball tourney.
March Madness officially arrives before the end of the week, with the First Four tipping off on Thursday.
Eight lucky teams try to worm their way into 2021 March Madness, with play commencing with the historic one-and-done tournament picking up the following day.
Before Friday arrives, of course, those first eight teams need to fight for the right to get into the Big Dance.
Let's see who will move on in my 2021 First Four predictions.
Texas Southern (16) vs. Mount St. Mary's (16)
Mount St. Mary's (+1)
-110
Texas Southern to Win
-115
Mount St. Mary's to Win
-105
If history tells us everything, these 16-seed teams are just playing for the right to lose in the first round of the 2021 March Madness tournament.
Just getting in means something, of course, and it'd be especially noteworthy for a Mount St. Mary's team that enters Thursday barely over .500.
Even so, this team grinds games to a pulp, limiting possessions, and in turn, preventing explosive teams from running them off the floor.
Take a quick look at how they compare to Texas Southern ahead of Thursday's tilt.
| | | |
| --- | --- | --- |
| Stat | Texas Southern | Mount St. Mary's |
| Record | 16-8 | 12-10 |
| Points per game | 73.6 | 63.7 |
| Points per game allowed | 70.1 | 62.3 |
| Last 5 | W-W-W-W-W | L-W-W-W-W |
Mount St. Mary's isn't much to look at, and it doesn't help that top scorer Jalen Gibbs isn't with the team anymore.
They won their last four and can dictate the pace, though, so if this game is low scoring, they absolutely have a shot.
Unfortunately, they're running into a faster, more aggressive offensive team in the First Four.
Mount St. Mary's style and lack of offensive upside has worked against them more than it hasn't this year, and if this game turns into a shootout, I don't like their chances.
It also can't help that Texas Southern is the superior rebounding team and has a do-it-all maestro in Michael Weathers, who literally leads the Tigers in points, assists, and steals per contest.
He also just won the SWAC MVP.
Congratulations to @TXSOTigers Michael Weathers for being named the 2021 Cricket Wireless SWAC Men's Basketball Tournament Most Valuable Player #BuildingChampionsForLife pic.twitter.com/lofE4JcAKa

— Southwestern Athletic Conference (@theswac) March 14, 2021
This game is close if Mount St. Mary's enforces their will, but I think the pace of play has this one get away from them in the end.
Pick: Texas Southern (-1) -110
Drake (11) vs. Wichita State (11)
Another tough one to peg in these 2021 March Madness play-in games has 11 seeds in Drake and Wichita State duking it out on Thursday night.
These two solid teams will battle for the right to take a crack at USC in the first round of the 2021 NCAA men's basketball tourney.
Bettors need to figure out who that'll be, of course.
Both teams come in with stout records and capable offenses, but one winner (and bet) stands out above the rest. Before I get to that, take a quick look at how these two sides measure up.
| | | |
| --- | --- | --- |
| Stat | Drake | Wichita State |
| Record | 25-4 | 16-5 |
| Points per game | 76.2 | 71.9 |
| Points per game allowed | 65 | 69.3 |
| Last 5 | W-W-L-W-L | W-W-W-W-L |
Drake played more games and has the better record, as well as the more explosive offense.
Some will recall their blazing 18-0 start to the 2020 college basketball season, while they're somewhat overshadowed due to Loyola-Chicago being in their conference and enjoying a better year.
That's saying something. Drake has a balanced offense that led to a nasty +11.2-point differential and ranked 13th in shooting percentage on the year.
They were also a balanced team that flashed elite defensive chops, although the level of competition they faced regularly can't be ignored.
Drake's lack of experience shouldn't be swept under the rug, either. This is their first shot at March Madness since 2008, and they've only made it to the Big Dance four times in the school's history.
That alone doesn't mean they can't cut it in 2021, but Wichita State was once a Final Four darling, and they've at least made it to the tourney in seven of the last nine years.
They're trying to get back in the first season without Gregg Marshall, and if Tyson Etienne has a big game (17 points per contest), they always have a chance.
The problem? Etienne probably can't struggle, or they're in serious trouble.
Drake is more balanced, they're a bit more explosive, and they play better defense. It should be a close one, but I like Drake across the board.
Pick: Drake to Win (+105)
Appalachian State (16) vs. Norfolk State (16)
Appalachian State (-3)
-105
Appalachian State to Win
-144
Here's a game between two teams that most casual fans know nothing about. It's another showdown between 16-seed teams that will almost certainly see their seasons end this weekend, no matter what takes place on Thursday.
Of the two, Norfolk State undeniably has a better shot at doing damage in the first round of the tourney, but they first need to escape the First Four.
Before we get to which team will win this clash, take a quick look at some of their vitals.
| | | |
| --- | --- | --- |
| Stat | Appalachian State | Norfolk State |
| Record | 17-11 | 16-7 |
| Points per game | 68.2 | 75.1 |
| Points per game allowed | 68.2 | 70.6 |
| Last 5 | L-W-W-W-W | W-W-W-W-W |
As you can see, Norfolk State was the far more impressive team offensively, and they closed out the year with five straight wins, including the MEAC tournament title.
Norfolk State is paced by the exceptional DeVante Carter, who is the definition of a swiss army knife. He leads the team in scoring (15.4 points per game), rebounds (5.2), and assists (4.04).
The negative there is that this isn't a great rebounding team, and if Carter doesn't show up, the Spartans could be in trouble.
Appalachian State does prefer to slow games down and play a little more defense, too, but beyond their own late season run in their tourney, there isn't a lot to like.
Their defense is active (54th in steals per game), but they also foul a lot, and will be facing the 17th best offense in the nation at getting to the line.
Norfolk State is also the superior team from outside (33rd in three-point shooting percentage), so this feels like a mismatch in every way possible.
This should still be a close game, but Norfolk State is a tad shocking as the underdog. You can go all the way with them at +124 but playing them against the spread is obviously a little safer.
Pick: Norfolk State (+3) -115
UCLA (11) vs. Michigan State (11)
Michigan State to Win
-137
Lastly, we get to a potentially fun game between a good team that collapsed (UCLA) and a team coached by a living legend in Tom Izzo.
At one time, the Bruins looked like one of the better teams in the country, as they got off to a 12-2 start with losses to San Diego State and Ohio State.
Things fell apart ever since, of course, and now they face an extremely battle tested and well-coached Spartans squad.
Here's a quick glimpse at how these two measure up.
| | | |
| --- | --- | --- |
| Stat | UCLA | Michigan State |
| Record | 17-9 | 15-12 |
| Points per game | 72.8 | 69 |
| Points per game allowed | 68.5 | 70.6 |
| Last 5 | W-L-L-L-L | L-W-L-W-L |
Michigan State's record promotes vomiting at first glance but playing in the Big 10 can be a bit of a beating.
The Spartans still share the ball as well as anyone, and have some nice wins over the Buckeyes, Wolverines, Duke, and Illinois.
Consistency hasn't been there for Michigan State, who don't have any real star power beyond Aaron Henry. And when he doesn't bring it, this offense (254th in three-point shooting) can suffer.
That's the bad. On the bright side, Michigan State still has Izzo leading the charger, and taking a beating in the incredibly tough Big 10 prepares them for these types of games.
They're also in slightly better form, with UCLA having fallen apart down the stretch with four consecutive losses.
Ultimately, both teams have their warts. Michigan State has the better coaching, and their ball sharing ways should promote respectable offense in a must-win situation.
Pick: Michigan State to Win (-137)
Betting on 2021 March Madness
Breaking down the odds and predictions for the 2021 First Four is, as you can imagine, just the beginning of successfully betting on March Madness.
You should be able to fill out your 2021 March Madness brackets without predicting which teams will win the First Four games, but it doesn't hurt to have an idea as to how these games will go.
If you're looking to bet on the 2021 March Madness play-in games, you can use my analysis and First Four picks above to formulate your bets.
I've also included my favorite bet for each game, but there should be enough information to attack any of the main wagers you find at the best sites for betting on March Madness in 2021.
September
Casino of the Month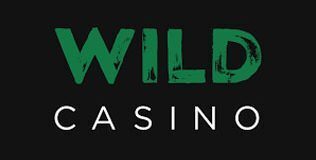 Welcome Bonus
250% up to $5,000