Odds and Predictions for the 2021 Final Four

The road to the 2021 Final Four has been an interesting one. The first few rounds of March Madness were filled with upsets and plenty of intrigue, as well as compelling narratives.
Chicago Loyola had me believing. Oral Roberts made me seriously think a 15-seed could go the distance. Buddy Boeheim was shooting the lights out. And Oregon State made one heck of a run.
All the tantalizing storylines have died out, unfortunately.
UCLA has wormed their way into the Final Four and kept the Cinderella dream alive, but you won't find many that believe they'll advance any further.
For the most part, this year's Final Four seems to have the best teams at the end, who two #1 seeds and a 2-seed rounding things out.
Gonzaga has coasted to the Final Four, and the overall #1 seed in this tournament appears to be a real threat to become the first undefeated champion since 1976.
Should you just go all-in on the Zags, or are one of the other three teams worth backing? Let's look at all possibilities as I offer my insight on the latest 2021 Final Four odds and predictions.
Odds to Win the 2021 Final Four
After all this time, it's still Gonzaga that is heavily favored to be the last team cutting down the nets at the end of the 2021 March Madness tournament.
BetOnline lists them as the favorite with -190 odds, and if you haven't backed them already, now would be the time. The real money is likely to be made elsewhere via one of the other three teams, but bettors have to seriously wonder if that type of bet is even worth their time.
The Bulldogs have been one of the nastiest, most dominant teams the tourney has ever seen. That was the case during the regular season, and it's carried over into a March Madness run that has felt like a breeze to Mark Few's crew.
As great as Gonzaga is, however, there could be a few reasons why they won't win.
The main reason to doubt them, of course, is the desire to bet on a team with better pricing. Or just to get a little crazy with a tournament that hasn't really gone outside the box when you look at the seeds that have made it to the Final Four.
Only one team can win. It's probably going to be Gonzaga, but it's worth looking at all four teams before casting any final bets on the 2021 Final Four.
Breaking Down All 4 Teams
The pricing tells you quite a bit. Gonzaga is the heavy favorite, and due to their insane dominance, it makes perfect sense to just shrug everyone else off and go hard at them now.
But a closer look at each contender at this point is still worthwhile. With that, let's take a quick look at all four teams and why they could be a viable bet to win the national championship at this point.
Gonzaga
There isn't much to say about the Zags that hasn't been said. They haven't lost all year, and they haven't really tempted fate all that much, either.
Gonzaga's pace and offensive aptitude make them impossible to stifle, and their defensive numbers look worse than they actually are because of it.
This is the most efficient and dynamic team in the country, and they typically gut you and never look back in remorse.
Seriously, Gonzaga owned the best average score margin (23.3!) during the regular season, and they also set an NCAA record with their fifth consecutive 30+ win season.
? NEW RECORD ?

Gonzaga sets an NCAA record with its 5th straight 30-win season! #MarchMadness pic.twitter.com/pszWwwkrYn

— NCAA March Madness (@marchmadness) March 31, 2021
Something tells me this is just the start.
Gonzaga is anchored by three next level talents in Drew Timme, Jalen Suggs, and Corey Kispert, and they have perhaps the best coach left in this tournament.
The Bulldogs put up over 91 points per game, while sharing the ball (2nd in assists per game) and stroking it from deep (29th in three-point percentage) as effectively as anyone.
Gonzaga was the favorite coming in, and after a dominant run to the Final Four, it feels a little silly to start doubting them now.
Baylor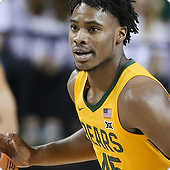 As much as I want to crown the Zags right now, I can't do it just yet. Why? Because the Baylor Bears might await them in the national title game.
The other two teams in this year's Final Four will have their say, but I fully expect this year's championship game to be Gonzaga versus Baylor.
Looking back, these are the two best teams in the nation, whether it be coaching, playing style, productivity, or sheer talent.
I noted just how dynamic they were on offense when I was breaking down my favorite sleeper picks for the 2021 March Madness Most Outstanding Player award.
In the mix was Davion Mitchell, who is arguably the heart and soul of this Baylor offense, both as a playmaker, and an assassin from long range.
Mitchell is far from alone, of course, as the Bears have insane star power with MaCio Teague and Jared Butler giving them a three-headed dragon that can attack at will on offense.
Their three stars are what make them go, but the Bears also possess a strong defense, elite ball sharing, stellar offensive rebounding, and the deadliest perimeter offense in the country.
Baylor has flashed the ability to match up with literally anyone to this point. They'll need to bring their A-game once/if they face off with Gonzaga for all the marbles, but if anyone can really give the Zags a fight (finally), this is the best bet.
Houston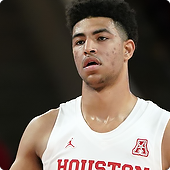 Yes, I'm mostly looking at Gonzaga or Baylor if I am betting on who will win the 2021 Final Four, but let's not forget about Houston.
The Cougars were left for dead by many when NCAA tourney brackets were initially filled out. I'll readily admit that I had some brackets where they got bounced immediately by a 15-seed, and if they survived that game in others, their life expectancy wasn't long from that point on.
But I was wrong about Houston. They're much more than a one-man show with Quentin Grimes carrying the offense. He still accounted for over 18 points per game, of course, and certainly delivered in a clutch win over Oregon State in the Elite 8.
Grimes didn't do it on his own, though.
Marcus Sasser led the team in scoring (20 points) in that game, Justin Gorham snagged 10 rebounds, and DeJon Jarreau nearly posted a brilliant triple-double with a 10-8-8 stat line.
The message? Houston is a complete team.
Yes, they have a superstar to lean on in crunch time, but the Cougars are a deep, well-rounded team that didn't go 28-3 by accident.
Houston is as hot as anyone in this tournament (save for Gonzaga). They've won 11 straight games, they have a competent offense, they can burn you from outside, and they bring the second-best defense in the country to the table.
Gonzaga and Baylor are the more dynamic, explosive teams. They probably have better coaching, and they have better talent.
But Houston has enough offense and a blistering defense that just might make them worth a dice roll going into the 2021 Final Four.
UCLA
Last, and understandably least, are the 11th seed Bruins. UCLA shouldn't be completely overlooked due to their amazing run, as they narrowly ousted a 1-seed in Michigan in the Elite 8.
Hey, getting here isn't easy. UCLA had to win a First Four game just for the right to compete in March Madness, and they obviously haven't lost since.
This team is battle tested, and they took out a good Alabama team along the way. UCLA is led by a legit star in Johnny Juzang, who has been phenomenal during this tourney run, and just torched Michigan for 28 points.
.@JohnnyJuzang leads UCLA to the men's Final Four ?

? 28 Pts
? 11-19 FG pic.twitter.com/7iDYjzQ2OT

— SportsCenter (@SportsCenter) March 31, 2021
He'll need to do something close to that again for any prayer of getting past Gonzaga, while UCLA may not have the defensive chops to handle a team that good.
Regardless, the Bruins can hit from outside, they take care of the ball, and they've proven their worth during this tournament. I doubt their stay lasts much longer, though.
Predicting Who Will Win the National Championship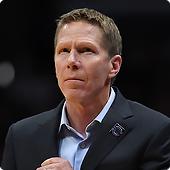 I once tried to build a compelling case as to why Gonzaga wouldn't win the national title this year. In the end, I really didn't even convince myself.
There is always going to be an opportunity for someone to game-plan even the best of teams perfectly, but so far, nobody has found Gonzaga's Kryptonite.
It's possible it just doesn't exist.
It isn't hyperbole when people say this is the best Gonzaga team we've ever seen. It's also only a matter of time before that drought of undefeated champions finally ends.
Like it or not – and regardless of whether it's good for betting – I think this is simply the year of the Zags.
The other teams have a shot (but not really), and the odds make them more appealing, but Gonzaga has been the team to beat all along.
In the end, I don't see anyone beating them, and the final game of the year may not even be close.
Love Gonzaga? Want to throw caution to the wind and bet on someone else to win the NCAA tourney this year?
However, you decide to bet, just make sure you're using the most reputable March Madness betting sites.
AUGUST
Casino of the Month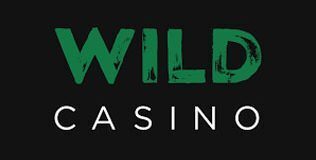 Welcome Bonus
250% up to $5,000
Read Review
Visit Site