Hide Bonus Offers
| | | | | |
| --- | --- | --- | --- | --- |
| #1 | Bovada Sports | 50% Up To $250 | Visit Site | Bovada Sports |
| #2 | BetUS | 125% Up To $2,500 | Visit Site | BetUS |
| #3 | MyBookie | 100% Up To $1,000 | Visit Site | MyBookie |
| #4 | Everygame | 100% Up To $500 | Visit Site | Everygame |
| #5 | BetOnline Sports | 60% Up To $1,000 | Visit Site | BetOnline Sports |
Odds and Prediction for Who Wins The Bachelorette Season 18

There are no losers on The Bachelorette. As long as true love is found, we're all winners.
I hate myself a little bit for saying that.
Still, why do we watch the hit ABC show? For inevitable heartbreak, rich drama, endless tears, vicious backstabbing, and the exposing of horrible liars? Yes, all of that, but also to see two people come together and find something that resembles true love.
Or you can just soak all of the ancillary parts up and bet on who Michelle Young will marry. If you're right, you can break the bank at the top The Bachelorette betting sites.
Marrying entertainment and profit is never a bad thing, and season 18 of The Bachelorette isn't so far along that you can't get in on the fun now. Let's take a look at the latest The Bachelorette 2021 odds, and come away with an early prediction.
The Bachelorette Season 18 Odds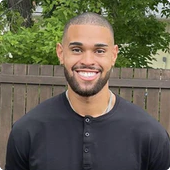 Not every entertainment betting site offers The Bachelorette props like this. BetUs is the only one I've seen, and through two episodes, they peg Nayte Olukoya as the favorite to win Michelle Young's heart.
He's not alone, of course.
Brandon Jones has similar odds and looks like a stiff challenger, while Joe Coleman and Jamie Skaar are two more guys that fall under the +1000 threshold.
In all, 19 fellas remain.
At some point, group dates, individual dates, and dirty little secrets will work together to chip away at this long list of dudes. Eventually, there will be four guys to make it to the hometown dates, and there should be one guy at the end that Michelle Young decides is "the one".
If you're betting on The Bachelorette in 2021, you probably want to know who that'll be.
Let's go over the top contenders and a few sleepers before getting to my The Bachelorette prediction for season 18.
Top Contenders for Michelle's Heart
Whether it's due to odds, first impressions, chemistry, or another reason, you have your own list of legitimate threats to "win" season 18 of The Bachelorette.
I know you turned to your significant other and dropped the "he's here for all the right reasons" line. The only question is if those top contenders can actually get the same feelings back from Michelle Young.
It's early, but the following candidates stand out for me.
Nate Olukoya (+200)
This is your top contender. He has the best The Bachelorette odds for a reason, and he has a lot going for him through two episodes.
He's already opened up to her
He got the first impression rose
He was featured heavily in the first episode
All of that is pretty key. The odds only support the notion that Nate has serious momentum early on, too.
That could always be tripped up, but it would take something massive to get me away from Nate at this point.
Brandon Jones (+300)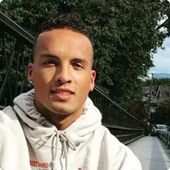 Right next to Nate is Brandon, who is also littered throughout the promos for season 18.
If you look hard enough, it certainly does seem like he makes it far based on the promos, while he has clear chemistry with Michelle.
He's pretty cheesy, of course. In the extended preview trailer of season 18, Michelle told him he had to make a wish, and he said it already came true.
Maybe she's into corny guys, I don't know. Jones is a huge fan of basketball, and does seem to be littered throughout the season 18 trailer, of course.
Joe Coleman (+600)
Another guy who is featured in the season 18 extended trailer is Coleman. The two share a once in a lifetime moment at Target Field, which probably tells us he at least makes the trip to her hometown in Minnesota.
On top of that, Coleman utters these words about his favorite lady.
"The greatest catch of my life"
All of the cheese, these guys.
But hey, while it's corny, it does tell you that Coleman is fully into Young, he's invested, and he's here for the right reasons.
Young also says – perhaps intentionally planted – right around that segment, "that was the hottest kiss of my life", and it's unclear exactly which smooch she's referencing.
These three contenders all share two things in common, though.
They've established a strong connection with Michelle, and they appear at great length in the extended preview trailer before the first two episodes aired.
They correctly have the best odds to steal Michelle Young's heart, too.
Sleeper Bets That Could Win
It's quite arguable the top contenders to win The Bachelorette 2021 have already shown themselves.
Judging off the first two episodes, and some evidence we can gut out by looking at trailers, it feels like the top entertainment betting sites priced these fellas brilliantly.
That said, things aren't always as they seem. There could still be value to be had, and I've got two dark horses that could still sweep Michelle off her feet.
Rodney Matthews (+1400)
If there is one sleeper pick to win The Bachelorette season 18, it's 100% Rodney. A fellow lover of sports, Matthews is also in genuine search of love, and he appears to have some real chemistry with Young.
While not necessarily the best contestant when measured up to other guys in this case, Matthews does come off as someone Young can actually trust.
Matthews isn't boring, either. He came out dressed up as an apple, which played to Young's teacher side, and also showcased a little creativity.
This one is all about chemistry to me, though. Young had a call back to his first impression as a human apple, as she had him do a little taste test. Naturally, it ended with Rodney taste-testing Michelle's lips.
The guy is laid back, he's funny, he's clever, and Young already likes him. I don't know if she's so smitten that she picks him over some of the other guys, but he's absolutely in the running.
When you combine "in the running" with +1400 odds, you have my attention.
Rick Leach (+2000)
Is Rick as cool as the other top options? Nope! But he makes up for it with sweetness, as he's a genuine dude that is smitten with Michelle from the get-go.
Not only did he let her know it right away when he first met her, but he showcases some creativity by posing as her entre for the night.
"Have you ever seen such a clever entrance before?"
Young was laughing, and while she covered Rick's head back up before he left, they had a nice conversation later. The two hit it off reasonably well, and have similar life goals.
He's a long shot, but Leach's creativity stuck with Michelle after the first night, and it's not totally impossible he doesn't grow on her as the season wears on.
The Bachelorette Season 18 Prediction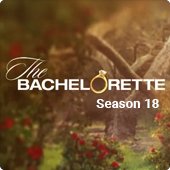 Season 18 is honestly really tough to predict. Obviously I only have two episodes and one extended trailer to work with, and you have to be careful with the promos, as the editing can really mess with your head.
Is it possible the ABC showrunners are intentionally leaving little nuggets in the trailers on purpose at this point? Considering there are people who make a living out of spoiling The Bachelorette, I wouldn't say no for sure.
For now, Nayte is the clear favorite. His +200 odds are pretty good for a guy that has perhaps the strongest connection with Michelle of anyone, and he's featured prominently in the promos.
If you have to make one bet, and you want to go hard, Nayte is the call.
That said, if you want to tug at your own heart strings, root for a good guy, and read into things a bit more – all while getting to most bang for your buck – let's not overlook Rodney.
I believe Rodney makes it very far in this competition. He's another guy that has made an impression early on, he seems to be featured in the trailer, and he also seems like one of the flat out best guys in this season's cast.
Maybe I'm being duped by his awesome +1400 price tag, but sometimes the nice guy doesn't finish last. Rodney Matthews is an awesome sleeper to go to bat for in season 18, and now may be the time to do it before the odds update.
Love betting on the entertainment betting industry? Take a look at some other fun markets below.