Odds and Prediction for Who Will Win Dancing with the Stars Season 30

It's entertainment betting season. This is the time of year when some of the top reality TV series pop up, and bettors can make some cash while enjoying their favorite shows.
The latest set to arrive is Dancing with the Stars season 30.
I personally have had some success in betting on Dancing with the Stars lately. My top pick a few years ago finished third, and last year I predicted the winner in Kaitlyn Bristowe.
The Dancing with the Stars season 30 cast was just revealed, and the top entertainment and novelty betting sites responded by pushing out DWTS odds.
That thrusts me into action, as I'll look at the latest Dancing with the Stars odds, point out the top contenders, and offer my prediction for season 30. Let's get to it!
Dancing with the Stars Season 30 Odds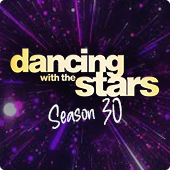 You can find these Dancing with the Stars odds at BetOnline, but I'm sure several of the top entertainment betting sites will issue this outright bet in due course.
For now, former Spice Girls alum Mel C pulls in as the favorite to win season 30 of Dancing with the Stars. That makes sense, as "Sporty Spice" is still in good shape and literally made a living (at least partially) dancing with her famous crew.
Her top threat in terms of odds is JoJo Siwa, who was featured on the controversial reality TV series "Dance Moms." Her clear background in dancing gives her a leg up against most of the competition.
Amanda Kloots and Suni Lee are next up in regards to DWTS odds, while Jimmie Allen and Kenya Moore round out the best bets within the +1000 odds threshold.
As far as surprises go, I was a bit shocked to see former NBA player Iman Shumpert handed weak +1200 odds. It's also somewhat shocking to see another solid athlete in The Miz almost landing at the bottom.
The 75-year-old Martin Kove is a legend in the karate film realm, but he comes in as an extreme long shot to win Dancing with the Stars season 30.
To get a look at the new cast members of season 30, check out the video below.
You've had a look at the odds for who will win Dancing with the Stars this season. Join me as I break down the top contenders and my favorite sleepers en route to my prediction for 2021.
Top Contenders to Win Season 30
Anytime you bet on Dancing with the Stars, you want to consider four things: price, talent, experience, and partner.
The official pairings aren't yet known, but it only takes a quick look at which professional dancers are active (and who has won in the past) to assess how the partners could help each other out.
Everything else I mentioned can be taken into consideration immediately, and that's helped lead me to my favorite three contenders to win season 30.
Mel C (+500)
The top entertainment betting sites presently have Mel C as the favorite to win season 30.
I don't need a big sales pitch for Mel C. She's the favorite because she's a recognizable star, she has a big following from her Spice Girls days, and she knows how to dance.
Her experience and star power could take her quite a ways in this competition. Let's just hope her dancing is a bit more advanced than it was in this live performance of "Wannabe".
JoJo Siwa (+600)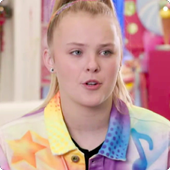 When looking at pricing, experience, and following, Siwa may be the best favorite to bet on going into season 30.
People already know her from "Dance Moms," but her YouTube channel has over 12 million subscribers.
Siwa also taps into another demographic with the news that she came out as pansexual and she is making history by dancing with a female partner in season 30.
Suni Lee (+700)
One other contender I think can win season 30 of Dancing with the Stars is Lee.
She's a rising star in the gymnast world, having just one three medals at the 2020 Summer Olympics, including gold in the all-around competition.
Lee may not be on the same level of a Simone Biles, but she's still earned her keep in the Olympics conversation.
She also has the figure and athleticism to fare well in a competition like this.
Sleeper Picks to Win DWTS in 2021
I'm not exactly going out on a limb with my top contenders to win Dancing with the Stars season 30, so if you want a bit more value, I don't blame you for diving into sleeper territory.
Usually, the top betting favorites are the dancers to target, but sometimes a sleeper does emerge as a legit contender.
Here are my favorite Dancing with the Stars sleepers for season 30.
Iman Shumpert (+1200)
Shumpert's big selling point is that he's a professional basketball player. He may be done in the NBA (that remains to be seen), but his athleticism didn't just evaporate.
When you're looking for nimble feet, explosiveness, balance, and style, this is the exact type of contestant you want to seek out.
Of course, we can't know if Shumpert can take those traits and apply it to a professional dance setting.
Matt James (+1400)
How about an ABC alum to root for? James follows in the winning footsteps of Kaitlyn Bristowe, as she was featured on The Bachelorette, and rose to steal the win last season.
James may not have her dancing background, but he's physically fit, and seems to understand what it's like to face immense pressure. Being part of the ABC family has its perks, while his +1400-price tag is alluring.
The Miz (+1600)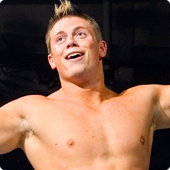 I'll leave you with The Miz, who is such a big personality that he's stolen hearts on MTV and in the WWe.
While I've never been a huge fan of his persona in the WWE, The Miz isn't entirely unlikable.
He also is a good athlete, and he has a strong following.
All of that, packaged with his cool +1600 odds makes him a fun flier bet going into season 30 of Dancing with the Stars.
Dancing with the Stars Season 30 Prediction
Overall, there are six options I really like going into season 30. There is one that stands out more than the others, though.
That's none other than JoJo Siwa. Her dancing background and popularity are the perfect pairing here, and the fact that she is set to make history on the show only cements it for me.
I think you can consider all the options I broke down above, but there are definitely some long shots I won't be looking at. However you bet, hopefully my breakdown of the Dancing with the Stars odds was helpful.
Dancing with the Stars is back with season 30, but as I alluded to, this is far from the only reality TV series you can bet on right now.
Survivor season 41 is also returning this month. Check out who will win in the post below.