Odds and Prediction for Who Will Win Survivor Season 41

The newest season of Survivor is on its way. The new cast has been revealed and the premiere date has been set.
All that is left for us to do now is place our bets on who we think is going to win Survivor season 41. With the extra twist that we have this season, anything can happen. There is more opportunity for an unlikely winner and thus, big payouts for it.
You can place your bets at the top entertainment betting sites as to who you think is going to win the 41st season of Survivor. But how do you bet?
I'll help you with that. First, let's look at the latest Survivor season 41 odds, and assess which contestants are the best bets in 2021.
Survivor 41 Odds to Win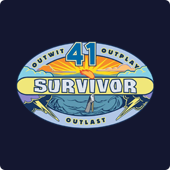 These are the most recent Survivor 41 odds over at Bovada. To this point, this is the only online betting site to offer odds on who will win Survivor 2021, and it's possible only a few others will emerge.
This is just another reason why Bovada is one of the best betting sites because you can bet on a bunch of different things including your favorite TV shows.
You can also bet on who will appear in the new Peacemaker TV Show, among other entertainment props.
Going into season 41, it appears we have a three headed monster coming into the odds list. Danny McCray, David Voce, and Erika Casupanan are all tied at +500 odds to begin the betting.
This is anyone's game and the odds are reflecting that. The lack of a heavy favorite can leave the door open for a long shot to win, as well.
Who Should be Favored to Win?
With a three-way tie for the lead in odds, that leaves a bunch of different possibilities for this season of Survivor.
The three tied for the lead all have impressive jobs. Danny McCray is a retired NFL player, David Voce is a neurosurgeon, and Erika Casupanan is a communications manager.
McCray should have the upper hand when it comes to physical challenges, since he's a retired professional football player, but the other two will have their roles in other ways, as well.
Voce is a neurosurgeon, which speaks for itself, but it proves that he can perform under pressure and is very smart. He should not be underestimated when it comes to winning Survivor.
Casupanan is a communications manager and is actually a great thing, because she will be great at the political side of things.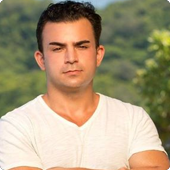 As for who should be favored ignoring the current odds, it goes to David Voce.
It is not every day that you run into a neurosurgeon. There are tons of people who can say they have played football (probably not at the professional level), but not everyone can say they are a neurosurgeon.
Mastering a profession like that takes dedication, intelligence, skill, and patience. On paper, Voce stands out as a legit threat from the jump.
If he plays his cards right, which is likely, then he should be one of the stronger picks to win this season of Survivor.
That doesn't mean the other two listed with +500 odds should be ignored. However, if you needed help differentiating the top "favorites" to win season 41 of Survivor, Voce may have the leg up in the competition.
Other Contestants That Can Win
Now, the other parts of the three headed monster can also win the show themselves, but let's look at some other contestants who have more profitable odds.
There hasn't been a woman to win Survivor since Season 34's Sarah Lacina, so will we have a woman break the streak of men winner's this season? Anything is possible and with the extra twist this season, it is even more likely.
You can listen to what the contestants have to say and why they think they will win themselves below.
While those are some solid cases, I'll point out a few contestants that I personally have my eye on already.
Deshawn Radden (+750)
Deshawn has a nice price at the best Survivor betting sites. He is a medical student at the age of 26 and he could be a sneaky choice to win this season.
His young age and smarts can make him a potential winner of this season if he plays it right.
Naseer Muttalif (+750)
Naseer said his reason why he will win is because he is used to these types of living conditions.
If he is used to living the way he said, then Survivor should be no issue to him. He might have the upper hand here because it is very unlikely that the other contestants have the same experience as him in that way.
Sydney Segal (N/A)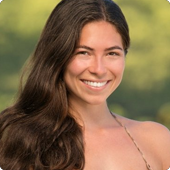 Oddly enough, one of the potential threats to win season 41 of Survivor doesn't even presently have odds.
It's unclear if that was just a mistake, or if Bovada knows something we don't. However, provided Segal wasn't randomly taken off the cast list already, she looks like a viable bet.
The 26-year-old law student has a good head on her shoulders, and she's also physically fit. She may be the total package if you're looking for some extra value once the show picks up.
You just may need to wait for updated Survivor season 41 odds before you can actually bet on her.
Predicting Who Will Win Survivor 41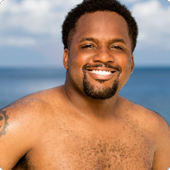 This season it is going to be very difficult to predict a winner. Luckily, that means the payout will be huge.
There is no way to have the absolute answer to who is going to win, so the best thing you can do is either make an educated guess or take a long shot.
You want to make sure you pick someone who can do many things and can "survive." Some contestants can be exposed for not having a strong social game or physical game which could end up costing them in the long run.
My final pick to win Survivor 41 goes to Deshawn Radden. He is a balanced contestant and can tough it out for the duration of the season. His odds of (+750) are very profitable, as well.
Be sure to place your own bets at Bovada and try to win!
Assessing the top contenders and analyzing the latest Survivor season 41 odds is just part of the battle, of course. It also pays to do a little extra research to learn about how and where to bet on Survivor.
For a little assistance going into season 41, check out this Survivor 2021 betting guide below.