Odds and Prediction for Who Will Win the 2020 AL MVP

When in doubt, give the league MVP to the game's best player. That logic hasn't resonated well with a lot of leagues, but the MLB sure gets it.
Mike Trout once again secured the AL MVP hardware last year, giving the Los Angeles Angels star his third trophy.
Could he be in for a fourth? Considering his amazing talent, the fact that he just won one, and he's still very much in his physical prime, he absolutely could.
To gauge if bettors should just go back to the well and bet on Trout — or to help them find a better wager — let's take a look at the early 2020 AL MVP odds and come away with a prediction.
2020 AL MVP Odds to Win
These are all of the options at the best MLB betting sites, but you could argue some deserving names got left out. Even so, they aren't among the favorites to win this award.
The AL in general feels a little less loaded than the NL, which probably plays into Trout being such a big threat to win consecutive MVP trophies for the first time in his career.
He no longer has to worry about Mookie Betts, at least, as he got traded to the Los Angeles Dodgers. He's the NL's problem now.
Let's take a look at why Trout could repeat as AL MVP and who his main challengers might be.
Mike Trout (+125)
Trout is just unstoppable, and it's been no secret for some time now that he's basically baseball's most perfect player.
He's been carrying the middling Angels to the brink of the MLB playoffs for his entire career, and he is seemingly only getting better.
The 28-year-old just got a massive extension and clubbed a career-high 45 homers last year. The fact that Trout can also add efficiency, clutch play, base running, and defense to his power makes him unfair.
With the numbers and dominance there, a trip to the playoffs for LA may ensure Trout is again a lock for AL MVP. Heck, he might be a lock, either way.
Aaron Judge (+1200)
While Trout is the most complete player in baseball, he won't always hit the most home runs. He also hasn't won every AL MVP since entering the league, so a brilliant run by someone else could derail him.
Judge enjoyed such a year in 2017 when he clocked 52 homers, only to lose out to Jose Altuve. While his health has been in question lately, we know The Judge has the power and timing to again go on a historic run.
Strikeouts and a general lack of efficiency or versatility put Judge behind Trout if the numbers are comparable. However, the Yankees are likely to be better than the Halos, and Judge's long ball could be a huge reason why.
Should Judge chase 50+ home runs in 2020, he has a real shot and offers pretty enticing betting value.
Gleyber Torres (+1200)
Virtually every pinstripes bat is a threat to go yard these days, and few are more imposing than Gleyber Torres.
Fresh off of a magical 2019 season that saw him drop 38 home runs and 90 RBI on the AL, Torres somehow activating his ceiling could thrust him to the top of New York's own team rankings.
Torres' ability to stay in the AL MVP hunt would be pretty impossible to ignore if he shredded everyone else like he does the rival Orioles. If he can keep up that type of pace, all of baseball would be in trouble.
Alex Bregman (+1600)
Lastly, we have an Astros bat. I know, this really isn't the climate to prop up a team full of cheaters, but Jose Altuve did win AL MVP a couple of years ago, and this is still one of the most loaded teams in the majors.
Bregman is a huge reason why opposing pitchers fear this team, too, and he's arguably Houston's most potent bat.
Improving his power every season he's been in the majors, Bregman upped his long balls to 41 last year and also hit at a career-best .291 clip.
The efficiency and power make him an easy sell, while playing for the stacked Astros should give him plenty of opportunity to climb the ladder.
Who Will Win AL MVP in 2020?
Ultimately, I don't see much of a way around Mike Trout winning yet another AL MVP award.
He's quite arguably the most talented player in all of baseball, and he's coming off of a brilliant 2019 campaign where he clocked 45 homers over the fence.
Trout also shouldn't have to do everything himself in LA anymore. Shohei Ohtani should be healthy and available as a hitter all year, while the incoming Anthony Rendon will also keep opposing pitchers honest.
Usually a victim to his weak supporting cast and a litany of walks, Trout may see better pitches this year and — as crazy as it sounds — could be primed for his best season yet.
There has to be some interest in the big Yankees sticks and a few AL MVP sleepers, but Trout is probably winning again. When you consider how likely it is, +125 really isn't a bad price.
Whether you bet on Trout to win AL MVP or are looking for another way to win money betting on baseball, hit up our MLB betting blog all year long for insight, odds, and more.
AUGUST
Casino of the Month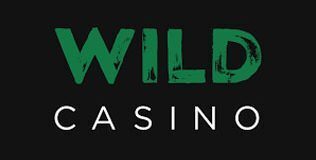 Welcome Bonus
250% up to $5,000
Read Review
Visit Site