Odds and Prediction for Who Will Play Superman Next

It's the end of another era when it comes to superhero movies.
Henry Cavill will still be seen as Superman in the upcoming re-release of Zack Snyder's Justice League film, and it's possible he's in future DC projects.
However, Warner Brothers has announced a Superman reboot, which logically would not include Snyder or Cavill.
More specifically, it's been revealed that the studio will pursue a black actor to play the famed Last Son of Krypton.
As exciting as the news of a new Superman movie is, it can be even more fun if you bet on who the next Superman will be and end up being right.
Bovada has odds for who the next Superman will be, so let's dive into the pricing and the options before coming away with a prediction.
Odds for Who Will Play Superman Next
The top entertainment betting sites price Creed star Michael B. Jordan as the odds-on favorite to be the next Superman.
Current Superman Henry Cavill is the last guy in with pretty compelling +1200 odds.
This is an odd bet in a sense, of course, seeing as Warner Brothers announced their Superman reboot with one caveat; they'd be searching for an African American lead.
The 'Superman' reboot will reportedly be a Black Superman story

(via @THR | https://t.co/ScX32B9GfI) pic.twitter.com/rZfejlA8B5

— Fandom (@getFANDOM) February 26, 2021
Jordan has been in the mix ever since rumors started swirling that Cavill could leave his post as the blue-tighted Kal-El, largely because he's a great actor, and he's a bit of a brute, himself.
He's the only non-white actor in this list of options at Bovada, so you need to either hammer this Jordan bet immediately or wait for a Superman prop with different actors.
You can only work with what's out there right now, of course, so let's break down the best bets to play Superman and also look at some other fine choices that you aren't presently able to back at betting sites.
Top Contenders to Be Superman
There are two ways to look at this list; Jordan is the only black actor you can bet on, and the studio could always just cast someone else, regardless of what they're saying now.
That or the public outcry of booting Cavill to the moon forces them to bring back the current guy playing Clark Kent.
Either way, I don't like the other options at all, so that's who the two most likely contenders to play Superman are at the moment.
Michael B. Jordan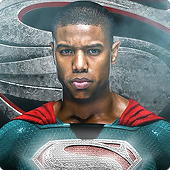 Let's start with Jordan. He is the odds-on favorite, he has the physique to handle the role, and WB said they are going to hire an African American man to play the part next.
That doesn't make Jordan a lock-in general. He's in high demand, he's expensive, and who knows what his schedule looks like.
There also could simply be other black actors who are better fits. He's the only African American actor you can bet on right now, though, so he's obviously pretty tempting at his +150 price.
Jordan is a household name at this point, too.
He is without a doubt capable of picking up the Superman torch, as he is physically equipped to fill out the suit, and he's already dabbled in some demanding roles.
Whether it's Creed, Black Panther, or Tom Clancy's Without Remorse, Jordan passes the eye test and would be an excellent Superman.
Henry Cavill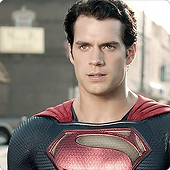 This is a bit of a layered bet in terms of how bettors should approach it. On the one hand, Henry Cavill is the current Superman, and his camp hasn't backed away from future projects just yet.
That could mean that he still does future Superman films or appears in other DC-related projects.
On the other hand, this prop is dealing with the newly announced Superman project, which has been quite vocal about rebooting the franchise as a whole.
That almost certainly means Cavill is out.
But Cavill is still the guy, he's said in the recent past he would like to continue to be the face of the Superman franchise, and his +1200 odds are pretty nice.
Nobody else on this list feels like a real threat beyond Jordan, either.
Of course, none of this means we won't see Cavill as Superman in some capacity.
Other Actors That Should Be Considered
If you're just working with the Superman prop bet discussed in this post, you're going hard at Michael B. Jordan.
He's a fantastic option, and he makes perfect sense.
However, unless he's announced soon as the next Superman, I would imagine bettors will eventually see an updated list with refreshed odds.
With the focus being on making the next Superman an African American lead, I'd start considering other popular actors that would make sense as viable candidates.
I've listed and broken down a few of my favorites.
John David Washington
One of my favorite actors in general, John David Washington, would be an unpopular pick to be the next Superman, only because he's not overtly built to play the role.
Comic book fans have witnessed insane transformations in the name of beefing up for superhero flicks, though, with Kumail Nanjiani standing out as a fine example.
Ripped Kumail Nanjiani can — and I can't stress this enough — absolutely explain to me how his privilege enabled his transformationhttps://t.co/a9uh54UcYN

— BuzzFeed News (@BuzzFeedNews) December 16, 2019
It's not like Washington hasn't dabbled in action movies, either.
He was fantastic in Tenet, while the rising star displayed his tongue-in-cheek ability in BlacKkKlansman.
Lakeith Stanfield
Stanfield would be even more under the radar than John David Washington. He'd rank second between the two for me personally, but he's still a strong candidate.
Most will remember him from his role as an abducted and controlled man in Get Out, but he's a well-traveled actor that most recently stood out in Judas and the Black Messiah.
Mike Colter
Colter is a fine option without a background check, seeing as he's already successfully played a comic book character before.
Most will remember his convincing turn in Luke Cage as the titular character with superhuman strength.
Gee, it sounds like Colter could kind of just parlay that role into being the next Superman.
John Boyega
There are plenty of other actors that could play Superman, but I'll wrap it up with Boyega, who rose to stardom thanks to his work in the newer Star Wars films.
Boyega is no stranger to action movies, and he's also shown the ability to anchor a film from a dramatic perspective. Just check out his work in Detroit.
Predicting Who Will Play Superman Next
When trying to predict who will be the next Superman, you need to ask yourself two key questions.
Is Henry Cavill going to be in it?
Is there going to be a new lead?
If Cavill is out, it's quite possible the new Superman reboot is being done with a fresh take, and the African American actor being sought is the Superman.
It's possible there are multiple Supermen featured, though, and it's still not crazy to imagine a world where Cavill is still the main Superman.
That complicates betting on who will play Superman next, but you're going to need to take a stand somehow.
Ultimately, I don't see why the studios would make a big announcement about a reboot and featuring a black Superman without, you know, actually doing both.
I love Cavill as Superman, but bettors will have to consider that the studio is simply going in a totally different direction now.
If that's the case, Michael B. Jordan stands out as the top overall pick to be the next Son of Krypton.
That said if this prop bet is refreshed with updated odds, definitely consider some of the other actors broken down above.
Love betting on the entertainment industry? Check out the posts below for different betting markets, odds, and advice on how to bet.