Odds and Prediction for Who Will Appear in The Batman in 2022

This is the year of superhero prop bets, it seems.
Thanks to a lively summer at the box office where The Suicide Squad and Black Widow reminded us of the genre's staying power, these comic book-themed wagers are popping up.
Bovada has been the main site to find them, and the reach of these superhero props knows no bounds.
The latest installment asks bettors to decide who will appear in The Batman, a reboot of the timeless classic, starring Robert Pattinson.
You can check your Battinson jokes at the door. I happen to think he's a fine choice to play the leading role, and whether or not he is a fit isn't the question.
It's who will share the screen with him when the film arrives in 2022. Let's take a look at the latest The Batman cast odds and predict which major character could make a surprise appearance.
Odds for Who Will Appear in The Batman
The only site hosting this prop bet is Bovada, and frankly, it's been the top spot for superhero props in general for some time now.
There is still a litany over there, but this one is especially interesting because it's dealing with one of the biggest comic book films hitting theaters in the next year.
The Batman is scheduled for a 2022 release, but even though it'll be here by the end of next year, there is still a good amount we don't know about it.
Check out the new official trailer for The Batman to see what you can find out for yourself.
Judging off the trailer and The Batman cast news that's already been made public, there are some pretty big characters that will show up.
There are a few details made known, too, so there should be enough information to at least make a guess as to whether or not any of the listed characters will show up in the film.
What We Already Know About The Batman
The movie started filming some time ago and is going to arrive in 2022. There is also a full trailer, so this thing is nearing the finish line, so there is a good amount bettors have to work with.
Like, a fairly cemented cast for one.
This prop asks you to bet on who will appear in The Batman, but the options are a bit out there. Let's first look at the major characters that are already slated to be in the film.
Confirmed Characters
The Riddler – Paul Dano
Batman – Robert Pattinson
Alfred – Andy Serkis
Commissioner Gordon – Jeffrey Wright
Penguin – Colin Farrell
Catwoman – Zoe Kravitz
This is an all-time cast, I must say. It's likely The Batman cast news truly ends here, and we never sniff any of the other big characters the top entertainment betting sites might tease in props like this.
After all, I'm counting three villains here, and that's not even touching on John Turturro's Carmine Falcone.
Is there even room for The Batman to drop in the Joker, a Two-Face or literally anyone else? It's a fair question, even if you're just trying to make a few bucks.
General Story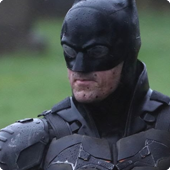 The Batman cast looks official, but I'll say two things; there are some actors attached to the movie that don't have officially assigned roles, and there's always room for something crazy.
That said, the general story here is a young Bruce Wayne/Batman that is just in the early stages of becoming the world's greatest detective.
Wayne is undeniably going through some growing pains, and he's just scratching the surface of the corruption in Gotham.
There is speculation as to how deep and complex this story gets, with some even speculating that the Court of Owls plays into things.
Nobody knows for sure if that's the case, but Batman is expected to deal with numerous villains.
There's always a chance the decision-makers have one more up their sleeve, or someone pops up in the credits to give a sneak peek at a potential sequel.
Why is Robin Favored to Show Up?
Current cast and story aside, if you're looking to bet on who will appear in The Batman, you're taking on some risk.
You're also getting solid value no matter what, but why is Robin favored to be in the movie? After all, this film starts early in Batman's development, so it's fair to suggest there just isn't room for a younger sidekick in this story.
Of course, that's a non-issue if he plays a bit role.
There are rumors that Robin will indeed make a cameo appearance in The Batman, possibly to help set up a spin-off movie or series.
With Robin set to be a darker, edgier version of the comic book character, it's possible he's a deterrent to the way Bruce Wayne wishes to navigate Gotham – at least at first.
Whether they become buddies down the road or not, there seems to be enough logic to Robin appearing in The Batman to consider rolling the dice at this +250-price tag.
Will the Joker Be in The Batman?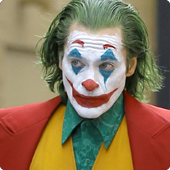 There have been whispers that Robin will make a cameo in The Batman, so many are wondering if the Joker will show up in the movie, too.
Nothing is official for either character, but there are also whispers that the Joker could make an appearance – likely late in the film – to help set up the next stage of the franchise.
We know it won't be the same Joker played by Joaquin Phoenix, though.
Unless the DC studios are messing with us, the Joker franchise and The Batman live separately, and a brand-new rendition of the Joker character would be introduced here.
So far, there isn't anyone tied to this potential role, though. With that being the case – and a cameo-at-best in play – the Joker may be a dicey bet here.
Which Long Shots Are Viable Bets?
If you're looking at the potential characters that could appear in The Batman, a lot of them can probably be ruled out.
There are already a bunch of quality villains to work with, so you wouldn't be silly to write off a bunch of the options provided at the best novelty betting sites.
Nobody knows anything for sure, either, so this may just be a good/fun time to aim high. With that in mind, here are two long shots I think make sense.
Scarecrow (+2000)
I like two things about Scarecrow's chances of showing up in The Batman; the price, and the fact that it's a good enough character that the audience would care.
It's not such a huge character that it deserves to be the main villain of the film, of course, and with this movie already featuring an onslaught of bad guys, adding one more medium-sized Batman baddie wouldn't be too daunting.
Hush (+2500)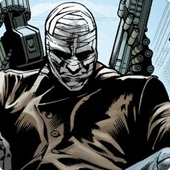 This might be my favorite bet for seeking value with this The Batman prop. Why? Because Hush has a connection to Batman, both as friend and foe.
Some people think that Hush is already in this movie, and is the real character played by Paul Dano.
Whether that's true or not, Hush does have a tie to the Riddler in the comics, and he even has a connection to Scarecrow. He also has deep ties to Bruce Wayne, as he grew up with him, and is someone he grew to resent over time.
Given the odds, the fact that this character will go overlooked, and the grittiness of this movie, this is a value bet that really pops out.
Betting on Who Will Appear in The Batman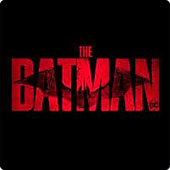 Ultimately, I think the cast for The Batman is largely set in stone. There are a few actors (six) that are attached to the project that don't have roles, though.
Two of those actors are a set of twins, but I don't see how their presence really applies to the betting options here.
I think anyone betting on which characters will appear in The Batman may want to consider two things, though; Bruce Wayne isn't very advanced yet in his vigilante career, and he may not be the only guy trying to clean up Gotham.
That brings Robin into the fold, and Hush could be part of that, as well.
As far as villains that don't have a very long reach but could be tossed into the mix, Scarecrow at +2000 isn't the worst try, either.
I think every character listed at Bovada has a chance of showing up in The Batman, but I can't get away from the +2500 price Hush offers.
It's a sneaky character that could be perfect for Bruce Wayne's first years as a rogue street detective, and if you follow the story back to the comic books, the math checks out.