Odds and Prediction for Who Jennifer Lopez Will Get Engaged to Next

For some reason, everyone likes keeping tabs on celebrity relationships. The bigger the star, the more we (pretend to) care, and when the love fades, we all cry tears via social media.
The latest Hollywood casualty is the relationship between pop star Jennifer Lopez and MLB legend Alexd Rodriguez. The two nearly split not too long ago but made it official recently.
A-Rod and J-Lo made so much sense, but they are no more. Now we're all back to the drawing board (or she is, at least), and the top sites for betting on entertainment are giving us an opportunity to make some cash.
If you think you know who J-Lo will date next, you can put your money where your entertainment knowledge is. I'd first look at the betting options, odds, and my prediction for who Jennifer Lopez will get engaged to next, of course.
Odds for Who J-Lo Gets Engaged to Next
Ben Affleck has emerged as the favorite to win J-Lo's heart, as he comes in with appealing -105 odds at Bovada.
Affleck famously dated Jennifer Lopez, and their relationship created the iconic "Bennifer" nickname. The two supposedly parted ways because the drama from the media was too much to handle.
I don't know how much I buy that, but he's back in the fold now.
Both stars are single, and they were spotted together. It's unknown if this is a case of "right timing" for both celebrities, or if their ongoing friendship plays a role in the recent sightings.
Per a source, this seems to be a friendly meeting.
"They are friends. They have always been friends, and they have seen each other through the years."
Maybe, but it's pretty interesting timing, they're both single, and they have quite the history. Could they finally be getting back together and rekindling an old romance? Whether they are or not, the top entertainment betting sites are pricing it like that could certainly be the case.
Of course, Affleck is just one option here, and the bet doesn't ask if they'll hook up or date again. It's asking who Jennifer Lopez will get engaged to next. Affleck very well may be the right answer – and the -105 odds look good – but this is worth looking at a bit closer.
The Top Contenders
Before you bet on who Jennifer Lopez will get engaged to next, you must consider the top favorites.
Lopez has a lengthy dating history, as she's had several very public romances, and has been married three times. All things considered; three big names stand out the most.
Ben Affleck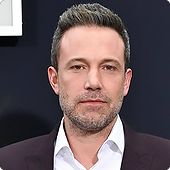 I've already touched on the whole "Bennifer" thing. They had a wild two-year relationship, they appeared to be madly in love, and were headed for marriage.
The two called it off due to crazy coverage from the media, and both cited not wanting to have such a public relationship. I am sure more went into it than that, but the fact that the two have stayed close ever since is worth mentioning.
Even more interesting is the fact that they have been spotted together recently, and both are single.
After learning a lot through their many relationships, it's entirely possible the two come back together and finally find lasting love with each other.
Alex Rodriguez
This relationship just ended, and it had seemingly been on the rocks for a few months. It led J-Lo into the arms of Ben Affleck, too, so it could have ignited an old flame.
Bettors still cannot rule out a return to the legendary baseball player, of course, as this is still Lopez's most recent relationship, and it was quite serious.
This was another high-profile partnership (how can it not be?), of course, and per reports, J-Lo simply could not trust A-Rod.
Jennifer Lopez, Alex Rodriguez Had 'Trust' Issues Pop Star Couldn't Get Past Reports (via @Fox411) https://t.co/U24H4lSIua

— TMZ (@TMZ) April 23, 2021
If the fences can be mended, however, Rodriguez stands out as an interesting bet with his +250 odds.
P. Diddy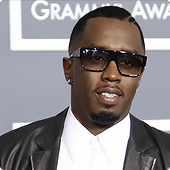 The odds only get better here, as Jennifer Lopez reuniting with old flame Sean "P. Diddy" Combs can't be completely ruled out.
The 51-year-old Combs is probably in a better, more stable place in his life, and by all accounts is more a family man now than ever.
He's also reportedly single, however, so it's possible the interests could align here and the two could explore their old relationship.
As you may recall, these two had a falling out over a shooting, and anytime you add legal drama to a relationship, it gets stressed more than ever. That could be water under the bridge, of course.
If J-Lo and Ben Affleck reuniting is possible, then we can't rule out P. Diddy, either.
Marc Anthony
This one really stands out to me, and I'm quite shocked it isn't even given odds. Anthony is J-Lo's most recent husband, they were married for a decade, and they have children together.
Lopez and Anthony fell hard in love, but it's certainly worth noting that she poured cold water over their seemingly torrid affair after they ultimately divorced.
"I wanted to find someone who could make me feel loved and wanted in my loneliest hour. Thinking back, maybe deep down I knew that this was a band-aid on the cut."
She said this about breaking up with Affleck, but hey, she was with the guy for 10 years, they communicate all the time, he's also in the music industry, and they have kids together.
It may not be the hot flame she had with Affleck and others, but I'd at least assign Anthony odds in the plight to predict who Jennifer Lopez will marry next.
Josh Duhamel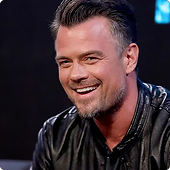 The last real contender in my eyes is Josh Duhamel, and it's with an effort to look forward. So far, Jennifer Lopez really hasn't had a crazy history of doubling back and exploring old relationships.
Her ties to some of the guys above are still strong, but her dating resume suggests she may be looking for something new.
Insert Duhamel, who is slated to star with her in the upcoming film, Shotgun Wedding.
Maybe we'd be talking about J-Lo and Armie Hammer here, but the latter has been repealed after wild allegations came out about his behavior.
That aside, Duhamel is another famous, single guy who will now be in close quarters with Lopez, and it's entirely possible working with her creates something.
Duhamel was married to Fergie, so it's clear he has a thing for pop stars who can tear up the dance floor, too.
Value Bets That Stand Out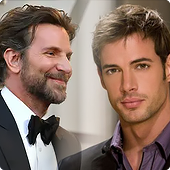 I'd argue Duhamel is quite the sleeper pick already at +700, but considering he has a direct connection to Lopez, I like him as one of the legit contenders.
If you want a little more value, I have two other options.
William Levy
Bradley Cooper
Levy has ties to Jennifer Lopez that date all the way back to 2011. He's come out and said that their relationship has always been "strictly professional", but where there is smoke, there is often fire.
Cooper and J-Lo reportedly had a light (and short) relationship in the past. It is not a great bet that they get back together, but he's another celebrity that has a connection to the famous singer, and he's also single and ready to mingle again.
These aren't the bets I'd target with great fervor, but they aren't coming out of nowhere, and their respective +1500 and +2000 odds are pretty alluring.
Jennifer Lopez Engagement Prediction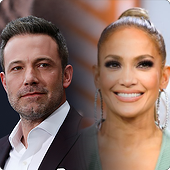 Ultimately, I think we all want the same thing; we saw what Ben Affleck and Jennifer Lopez had, we could not believe they threw it away, and we want to see true love win.
Lopez has been through the ringer when it comes to relationships, and both she and Affleck have had their struggles in the public eye.
It's been years since they've been together, but they've stayed connected this whole time.
They've learned from their mistakes, and it's very possible they're both ready to settle down and be in a trusting, loving relationship.
How can we pass up on the possibility of using "Bennifer" again, and not having it feel so outdated?
The history is there, the connection is there, and the two were recently spotted together. The -105 value really isn't bad, all things considered, and this really just makes sense.
Of course, keep in mind that this prop bet only asks who J-Lo will get engaged to next. There is another bet at BetUS that asks if she will marry Affleck in 2022.
I won't go that far, but if she's getting engaged anytime soon, the smart money is on Affleck.