Hide Bonus Offers
| | | | | |
| --- | --- | --- | --- | --- |
| #1 | BetOnline Sports | 60% Up To $1,000 | Visit Site | BetOnline Sports |
| #2 | Bovada Sports | 50% Up To $250 | Visit Site | Bovada Sports |
| #3 | BetUS | 125% Up To $2,500 | Visit Site | BetUS |
| #4 | Everygame | 100% Up To $500 | Visit Site | Everygame |
| #5 | MyBookie | 100% Up To $1,000 | Visit Site | MyBookie |
Odds and Prediction for Who Bill Gates Will Date Next

It's official. I am losing it. As a content creator and a bettor, I have seriously lost my mind.
It's one thing to talk about who will win the Super Bowl or discuss which sleepers could snag an individual NBA player award. But here I am, about to talk about who Bill Gates will date next.
All kidding aside, it is out there. Nay, he is out there.
The ever famous (and filthy rich) Microsoft founder is officially single, as he and wife Melinda Gates have announced they are divorcing.
It's sad on one hand, to be sure. But Gates is a high-profile celebrity who has tons of money. And, by all accounts, he's trying to do real good in the world.
That could make him quite the catch on the open market. Even if it does not, you can still make money off of his prospective love interests.
Bill Gates is in the market for a new woman and you can bet on who that will woman will be. If you bet correctly, the next woman he dates could make your wallet a little fatter.
I am partially interested in making money here, but really just super curious who this mystery woman could wind up being. With that, join me in the hilariously silly endeavor of trying to predict who Bill Gates will date next.
Odds for Who Bill Gates Will Date Next
Oh, look at that, a bunch of women I've never heard of. I'm quite sure most of the people reading this are Googling several of these ladies, too, but some of the names should jump out at you.
Ann Winblad is the tentative favorite, simply because she has a past with Gates. The 70-year-old and Gates reportedly kept a tradition of enjoying a long vacation together once a year, and dated prior to Gates marrying his ex-wife.
This does not necessarily point to Gates getting back with an old flame, but I do see why she's favored.
From there, bettors can look at businesswoman and philanthropist Shari Wilson, Walmart heiress Alice Walton, and Turkey's wealthiest woman, Filiz Sahenk.
Did I run off a list of wealthy, powerful women you have never heard of? Totally.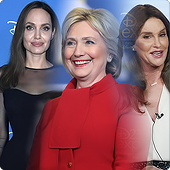 But they are big movers at a high level, and Bill Gates is sure to have rubbed elbows with all of them in one form or another. Because of that alone, they all make sense as contenders to be his next lady friend.
Of course, BetOnline and other entertainment betting sites don't leave out the big-name celebrities that everyone knows and loves.
Jennifer Aniston is the most recognizable one with favorable odds, while Teri Hatcher also stands out.
Want to get silly when betting on who Bill Gates will date next? I'm not listing everyone here, but you can also look to Angelina Jolie (+5000), Hillary Clinton (+6600), and Caitlyn Jenner (+10000) if you want to chase elite betting values.
It's only elite betting value if it actually pays off, of course. That said, a couple of women do stand out in the latest Bill Gates dating odds and could be worth your time.
Best Value Bets to Target
I am not going to waste my time breaking down the favorites to date Bill Gates, as I view it as Ann Winblad and then everyone else. The current odds set it up that way, too.
In a sense, everyone else is a value bet, but so many of the potential fits are either married, or just don't make sense.
Here is a quick look at the two value bets that aren't too crazy to consider trying.
Julia Koch (+3300)
If Bill Gates is looking for a new lover, the last thing he will want is someone simply out for his money or fame.
He also probably wants to connect with someone with similar interests that can assist him in his journey to make the world a better place.
Koch checks all the boxes here, and at 59 years of age, she is not too young (or old) for Gates.
Koch lost her husband in 2019, she is a philanthropist, and she is known for not going out of her way to be in the public eye. Despite all his accomplishments, Gates is quite similar.
While Koch inherited her riches from her husband, she is wealthy on her own, so she wouldn't need Gates to save her financially.
Angelina Jolie (+5000)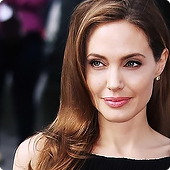 Jolie has had a very public divorce of her own with ex-husband Brad Pitt, so she knows what Bill Gates is going through.
She is still knee-deep in that process to an extent, but she's back to making movies, and she's also known for her big heart and philanthropy.
I am not entirely sure how you'd go from Brad Pitt to Bill Gates, but the interests do align here a bit.
If Gates wants to lean more toward Hollywood and Jolie wants to meet someone with major pull that can help her accomplish big things for the greater good, this match at +5000 may not be so far-fetched.
Shari Redstone (+6600)
One other value bet when trying to predict who Bill Gates will date next is Shari Redstone. The 67-year-old is a self-made woman that has had major dealings in the entertainment industry.
She's on the Chair of ViacomCBS and the President of National Amusements, which means she's responsible for two gigantic corporations in the media realm.
Redstone stands out for her achievements and poise in the workplace, but also because she made the 2020 edition of Time Magazine's 100 Most Influential People.
.@ariannahuff on Shari Redstone: "With the succession battles behind her, she's busy with plans to expand into new technologies, digital streaming and international markets as arguably the most powerful woman in Hollywood" #TIME100 https://t.co/eNiDMWo85k

— TIME (@TIME) September 23, 2020
You know who else has graced that list before? You guessed it, our pal, Bill Gates.
That is obviously a great icebreaker for these two love birds, and Gates would respect that she's previously been married (12 years), that she is in familiar company, she's worked hard to get where she is today, and she's also had a hand in philanthropy.
Who Will Date Bill Gates Next?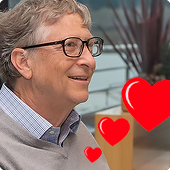 To be frank, predicting who Bill Gates will date next feels like looking for a needle in a haystack. Or searching for life on Mars. Or trying out for the NFL without knowing what a football looks like.
At least when you gauge the love interests for Kim Kardashian and Jennifer Lopez, there is something tangible to work with.
Gates, on the other hand, was married for 27 years. For 34 years, all he really knew in the way of love was his ex-wide.
Bill and Melinda Gates were synonymous with wealth and philanthropy. That's gone now, and suddenly the 65-year-old has to do it all over again.
As daunting as that might feel for him, he (and all bettors) can hang the proverbial hat on the fact that there is a direct, uninterrupted connection between him and Ann Winblad.
I do think there is merit in betting on anyone else provided by the top novelty betting sites, just because the odds start at +2500 and just get crazy from there. If someone stands out and you feel amazing about them, I'd say go for it.
As far as the most realistic option that makes sense, there really isn't competition for Winblad right now. She's the odds-on favorite, and her +300 price at BetOnline is actually pretty amazing, all things considered.
Betting on who Bill Gates will date next is just the tip of the iceberg when it comes to cashing in on famous relationships. For the latest odds and predictions on other big names in search of love, check out the following posts.