Hide Bonus Offers
| | | | | |
| --- | --- | --- | --- | --- |
| #1 | Bovada Sports | 50% Up To $250 | Visit Site | Bovada Sports |
| #2 | BetUS | 125% Up To $2,500 | Visit Site | BetUS |
| #3 | MyBookie | 100% Up To $1,000 | Visit Site | MyBookie |
| #4 | Everygame | 100% Up To $500 | Visit Site | Everygame |
| #5 | BetOnline Sports | 60% Up To $1,000 | Visit Site | BetOnline Sports |
Odds and Prediction for Who Will Appear in the Green Lantern TV Show

Green Lantern is back. It's been a decade since Ryan Reynolds (admittedly so) regretfully breathed new life into the iconic DC comic book character.
That debacle of a movie was an obvious blunder, and the Hollywood studios made the wise choice to leave it alone for the past 10 years.
It's being revived for an HBO Max series, though, and with a lot of time to think about it and get it right, there is optimism for major improvement.
There is no scheduled premiere date for the Green Lantern TV series, and nobody even knows who is in the cast. That hasn't stopped the top entertainment betting sites from pondering which characters will show up in the show, however.
Since you can bet on who will be in the Green Lantern TV series, I thought I'd take a second to break down the top options and offer my prediction.
Let's check out the Green Lantern cast odds and see which character makes the most sense.
Odds for Who Will Appear in Green Lantern
Most of these make sense, seeing as this is in the DCEU and HBO Max has already teased possible crossover for other projects.
That, and one of the stars of the new HBO Max series, Finn Wittrock, teases a storyline that has a potentially limitless reach.
"It is really cool how sprawling a storyline it is. It's pretty epic. It spans time and space and has something for everyone. It's not your average superhero story."
That quote has me thinking literally anyone listed above could appear in this series.
Obviously, the focus will be on the Green Lantern Corps, but if we're dealing with space and time travel, who is to say the main characters don't run into Flash or Superman?
From a betting perspective, Flash checks in as the favorite at Bovada, and he makes sense logically, too.
Green Arrow is a smaller scale character that would arguably be easy to slide into this series, while everyone else would be a bit more difficult, as they're played by massive movie stars.
Of course, the studios could always opt to use a different actor depending on the character.
What We Know About the Green Lantern Series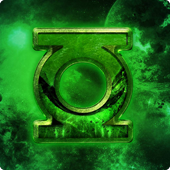 There isn't much to work with when it comes to betting on who will be in the Green Lantern HBO Max series.
Finn Wittrock (who plays Guy Gardner) and Jeremy Irvine (Alan Scott) are the only two actors officially set to star in this series. Per IMDB.com, Wittrock is already scheduled to show up in the first two episodes of the show, while Irvine, is in one episode so far.
There are no other casting details, and much like other new TV series, even if there were, it's unlikely they'll reveal a huge surprise like a big-name DCEU hero showing up.
Rumor has it we will also see characters such as Jessica Cruz, Simon Baz, Sinestro, Kilowog, and others could show up, but it's unknown who will play these roles.
The Green Lantern cast news is undeniably light, but we do know who is running the show.
That's none other than Lee Toland Krieger, who has been tabbed to direct the first two episodes.
Lee Toland Krieger To Direct First Two Episodes Of 'Green Lantern' HBO Max Series https://t.co/chwvOnqZ1i

— Deadline Hollywood (@DEADLINE) May 27, 2021
Krieger has already dipped his toe in the comic book world, having produced two episodes of Superman and Lois. He also directed two episodes of the series, and also directed two episodes of Shadow and Bone, two episodes of You, four episodes of Riverdale, and one episode of Prodigal Son.
There is compelling versatility there, while Krieger knows how to deal with star power and complex material. Needless to say, his presence makes the Green Lantern TV show pretty interesting right away, and he won't be the reason any of the big-name characters shy away from appearing in this series.
Beyond that, there is no premiere date, but production is set to begin, and a 2022 release is expected.
Characters Likely to Appear in the Show
If you're looking at the odds and the few details, we know about Green Lanter to this point, there are easily two characters that stand above the rest here.
Let's take a quick look at them, and why they make sense here.
Flash (+250)
When you start talking about space and time, which superhero do you think of?
For me, it's none other than Barr Allen, who can slow everything down, or even turn back time.
He did just that in Justice League, and perhaps there is a storyline where he runs into the Green Lantern Corps.
Cyborg (+500)
The other DCEU character that makes a lot of sense is Cyborg, for four reasons.
He deserves more exposure.
There is chatter about his own movie/series.
His powers align with the Green Lantern Corps.
He works with Green Lantern in the comics.
Anytime a hero can make something out of nothing, you have my interest.
Cyborg can't do it quite on the same level as the main Green Lantern characters, but he's close enough.
That, and Cyborg teams up with Hal Jordan in the comics. They're also both members of the Justice League in the comics.
Perhaps Cyborg discovers the Green Lantern Corps and recruits them, or just helps them out.
Whatever the case, he can be utilized in the series, and his presence can be used to launch his own series or film, as well.
Could Batman Show Up in Green Lantern?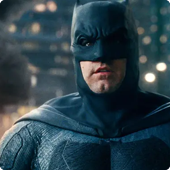 Of course. As noted, any of the characters you can get on are on the table. In fact, if you had to bet on one of the long shots, it'd be Batman by a mile.
The DCEU showrunners seemingly never pass on an opportunity to showcase the affable Margot Robbie (Harley Quinn), but she doesn't make much sense here.
Batman is at least part of the Justice League, and like Hal Jordan, is human.
In the comics, Green Lantern is one of the founding members of the Justice League, so tying him in for a potential Justice League sequel wouldn't be shocking in the least.
To this point, the big recruiter has been Batman, so Ben Affleck reprising his role to coax Green Lantern into joining the club isn't that wild of a thought.
Betting on Who Will Appear in Green Lantern on HBO Max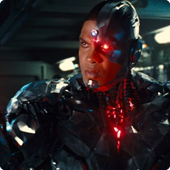 I honestly love the value with Cyborg here. Flash and Green Arrow are the co-favorites, but I don't see anything to suggest they're better bets.
Cyborg has a lot working in his favor.
He's an underrated and under-utilized character, he has a relationship with the titular character, he's a member of the Justice League, and the DCEU has been talking about giving this character a bigger stage.
Especially considering his +500 odds, I think he's the way to go.
That said, everyone is on the table when trying to predict who will appear in the Green Lantern HBO Max series.
If you want to aim high, Superman (+1000) and Batman (+2500) are very intriguing.
They have the same things going for them as Cyborg, and if the DCEU wanted to sprinkle in the new Batman (Robert Pattinson) or introduce the world to the new Superman, this could be a nice spot to tease one or the other.
I wish you luck betting on which character will appear in the Green Lantern TV series. There's more where this came from, though. Check out who I predict to appear in the Peacemaker series below.